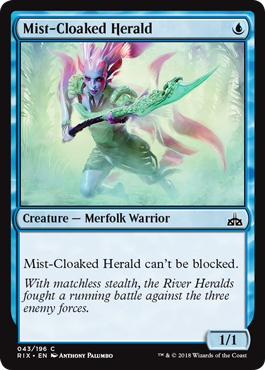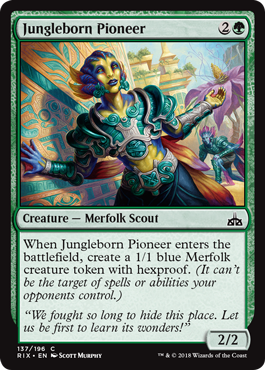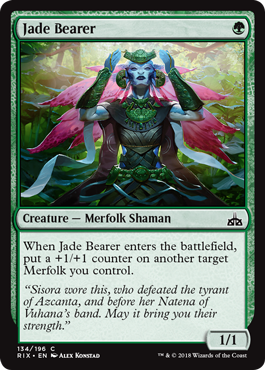 Mist-Cloaked Herald is nothing new, though we may be reaching a critical density of unblockable 1-drops.
The green ones are interesting. The 3-drop brings another body along, and while I like the idea of UG lowering it's cover to top out at 2, this definitely intrigues me.
I'm just not sure if these do enough. They are still just dudes and make our dudes bigger.