I don't know if this has been posted yet, but I found this card on the WotC preview, so..
Mana Locusts
Creature - Insect
Flying
Whenever ~ or any flying Insect token deals combat damage to a player, exile the top card of that player's library. If that card is a nonland card, put X flying black 1/1 Insect creature tokens onto the battlefield, where X is the number of colored mana symbols in the mana cost of the exiled card.
1/1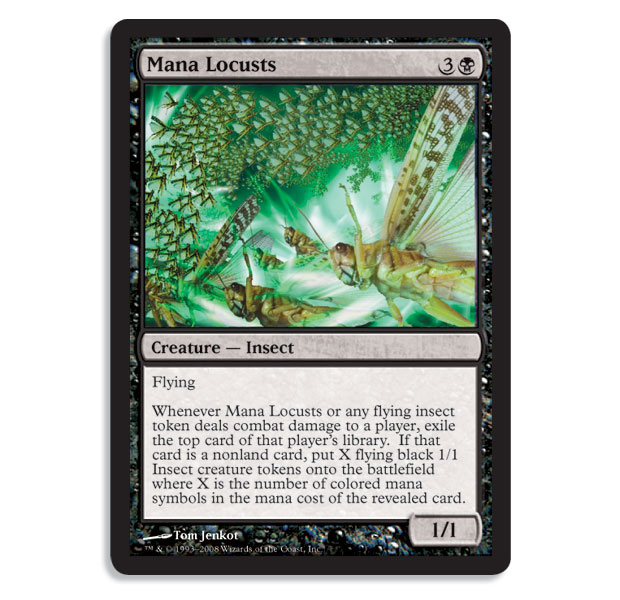 Chroma makes it's comback + flying insect spam!
Hmm, lets get some levitiates + insect token makers....
Proof:
http://www.wizards.com/Magic/Magazine/Article.aspx?x=mtg/daily/mm/43