CatParty
The Black Swan of Trespass
Location:

New York City, NY

Join Date:

10/23/2012

Posts:

2,494

Member Details
Octoprophet
Summon Octopus
When it ETBs, scry 2
3/3
Typically underwhelming Core draft fodder.
Is "unique" in it's ability and stats, as in, there are currently no blues creatures at common for the same casting cost that are strictly better or worse.
Only good if you support blink effects and need a blue beatstick. Otherwise save your mana for
Cloudreader Sphinx
.
He/Him #BLM #DefundthePolice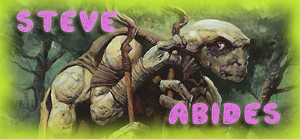 Draft my Old Border Nostalgia Cube! and/or The Little Pauper Cube That Could!
Modern:
Death & Taxes | RUG Delver