BrownBeard
Join Date:

4/17/2012

Posts:

204

Member Details
BrownBeard's (Mostly) 2-Player Pauper Cube
First of all, I need to pay my respects to Lanxal and the rest of the
Pauper Cube thread
community. My early versions of the cube were rather rough, to put it kindly, and following their discussions and browsing their own cube lists has helped me refine my own cube into something resembling a well-designed Limited format much more quickly than I could have done through playtesting alone. Thanks guys.
As the title suggests, I mostly play 1-on-1 sealed-deck matches and Winchester drafts with a couple of different friends, but I also run larger drafts (6-8 people) at my local game store from time to time. So I've tried to keep this cube pretty basic, without any fancy sub-themes that would almost never come together during a 2-player draft. My major design goal is to simply make each 2- and 3-color combination viable since you never really know what you're going to wind up assembling from a Winchester or sealed-deck stack. So far I think I've been fairly successful at that, but like all cubes this is a perpetual work in progress.
Overview
Cube Size:
360 cards
Breakdown:
53 each color, 34 colorless, 30 gold, 31 land
Standard or Theme Cube:
Pauper (all commons)
Powered?:
No
Portal?:
Yes
Un- Cards?:
No
Custom Cards?:
Yes (wedge panoramas)
Banned Cards?:
None
Standard or Multiplayer:
Standard
Sideboards?:
Yes
Even Color Balance?:
Yes
Perfect Creature/Noncreature Balance?:
No
Gold Balance:
Yes
Hybrid/Kicker/Flashback as Gold:
Yes
Color Triggers as Gold:
Yes
Perfectly Balanced CMC:
No
Cube Considerations
This is mostly a list of reminders for me to keep in mind while I'm tweaking my list over time, and as such will see edits from time to time. Other folks browsing my list are encouraged to make suggestions or comments.
How many defender-ish creatures does control want?
Keep fine-tuning the creature/noncreature/removal balance and mana curves in each color.
How are those mass-pump and battle cry effects in red and white working out for aggro/token decks?
Look into the possibility of a tri-color section, including shards AND wedges if at all viable.
Cube Contents
White

Blue

Black

Red

Green

Colorless


Multicolor

***** Land *****

Custom Wedge Panoramas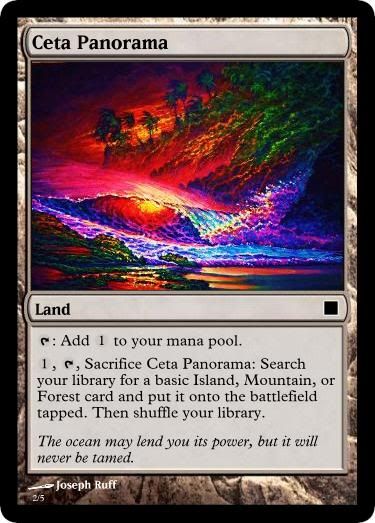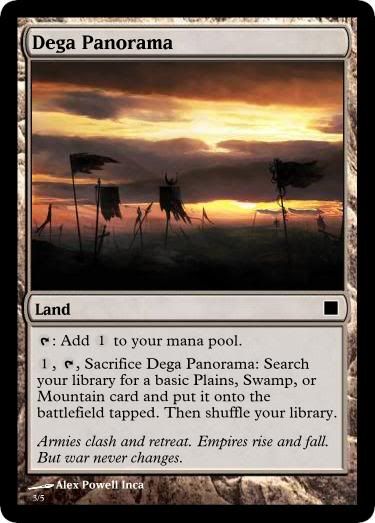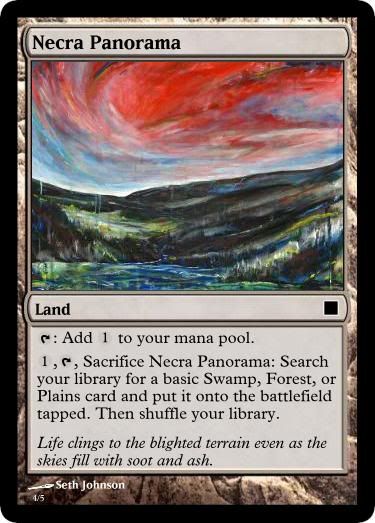 Cube Changelog

8/14/2012

8/7/2012

8/3/2012

7/26/2012