iceage4life
Location:

Rockville

Join Date:

5/30/2008

Posts:

1,885

Member Details
So I now have a bunch of cubes and want a thread for them. I've had threads in the past but keeping them up to date is a pain. This thread is going to have links to my cube lists, photos, updates and hopefully discussion. I'll be updating it over the next week or so. For now photos of my main cube:
Primary Cube
457 Cards, unpowered, un-cards included, fully pimped
Google Docs spreadsheet of the cube:
https://spreadsheets.google.com/ccc?key=0At6YKeerR9kHdG5MYnI2N1gyV3NFRWFQaEtneFJNc3c&hl=en&authkey=CPaXuuoK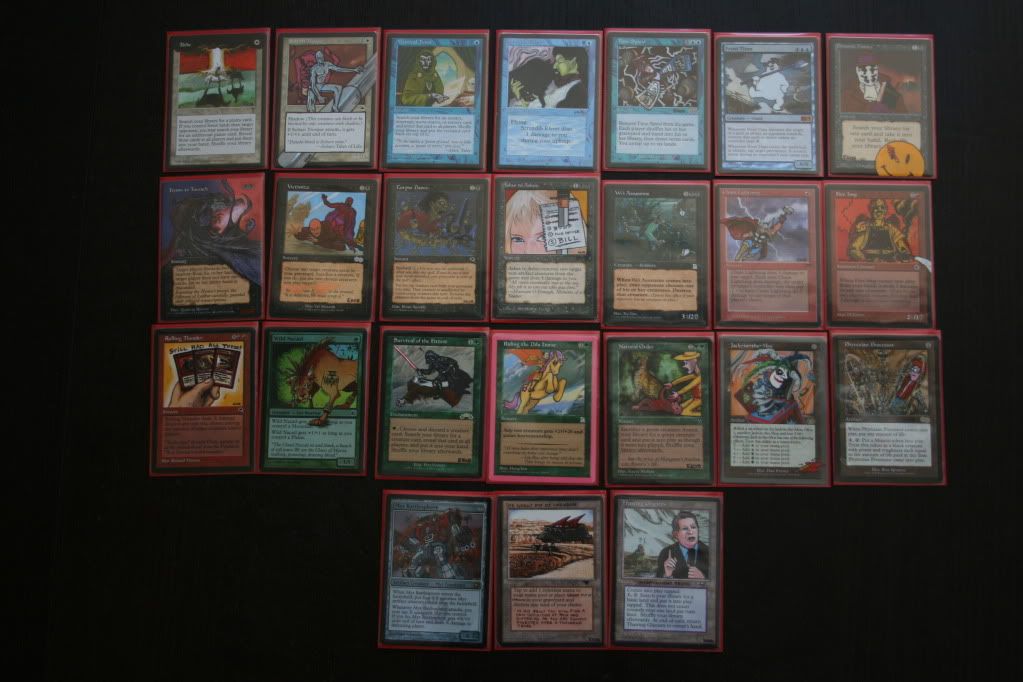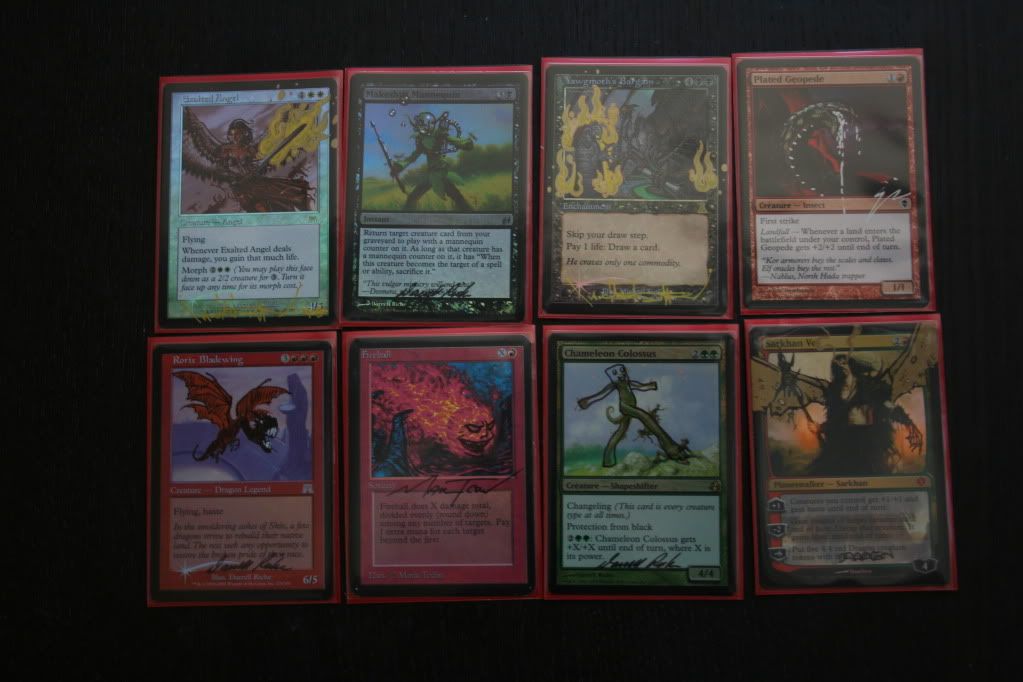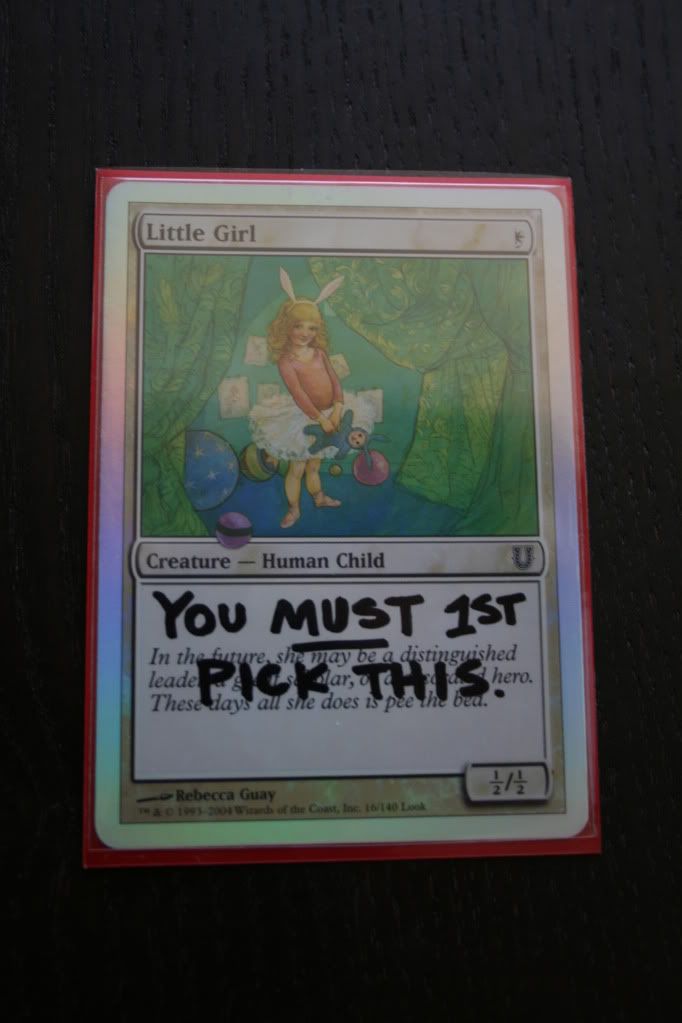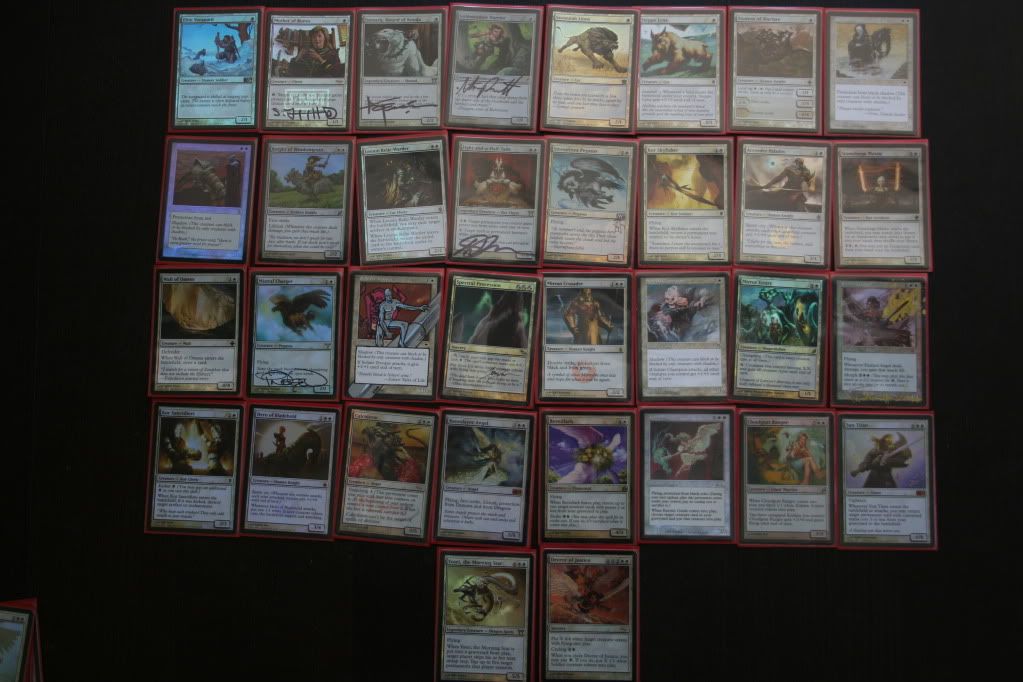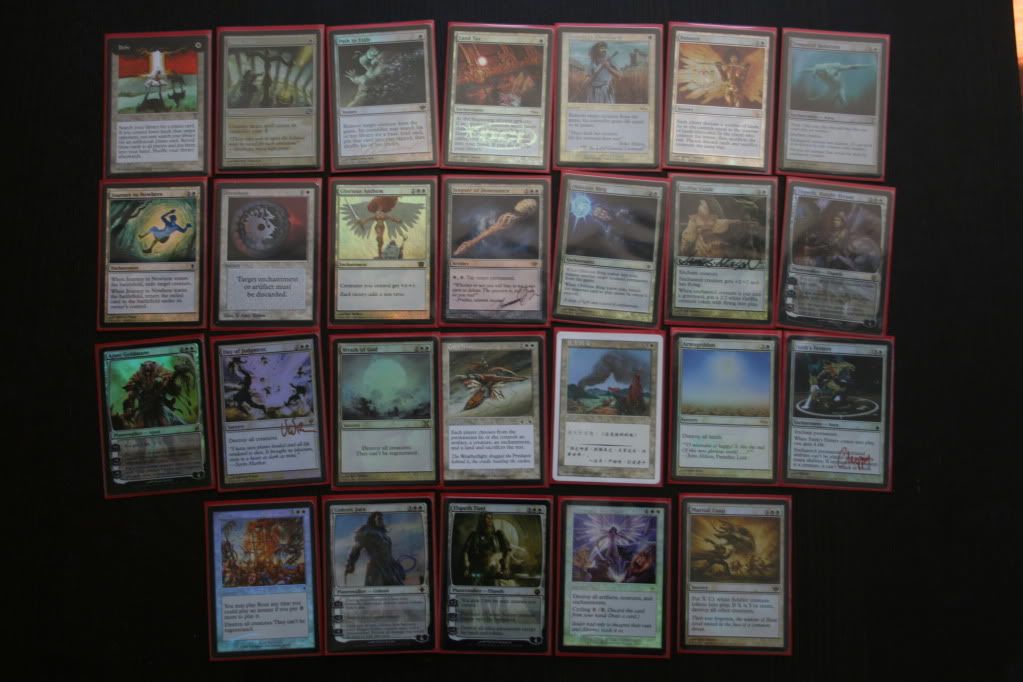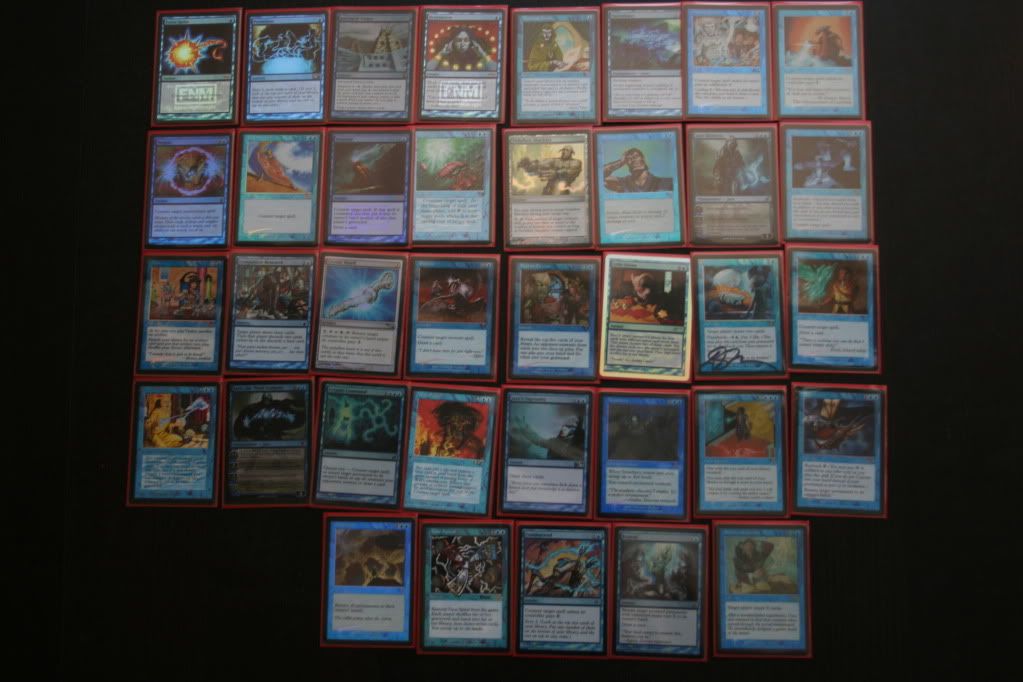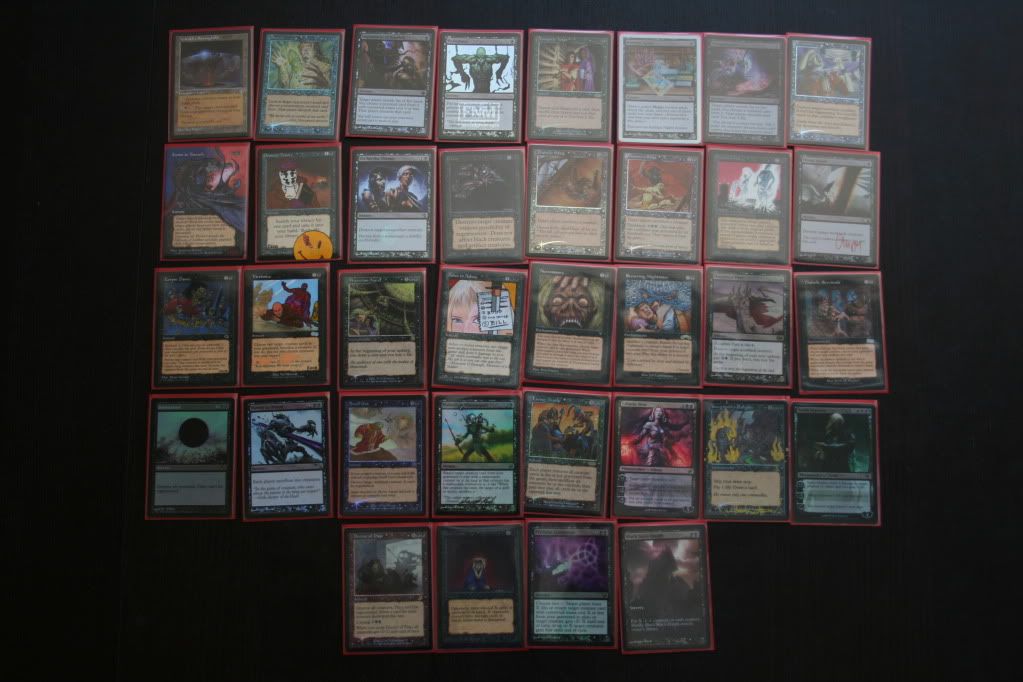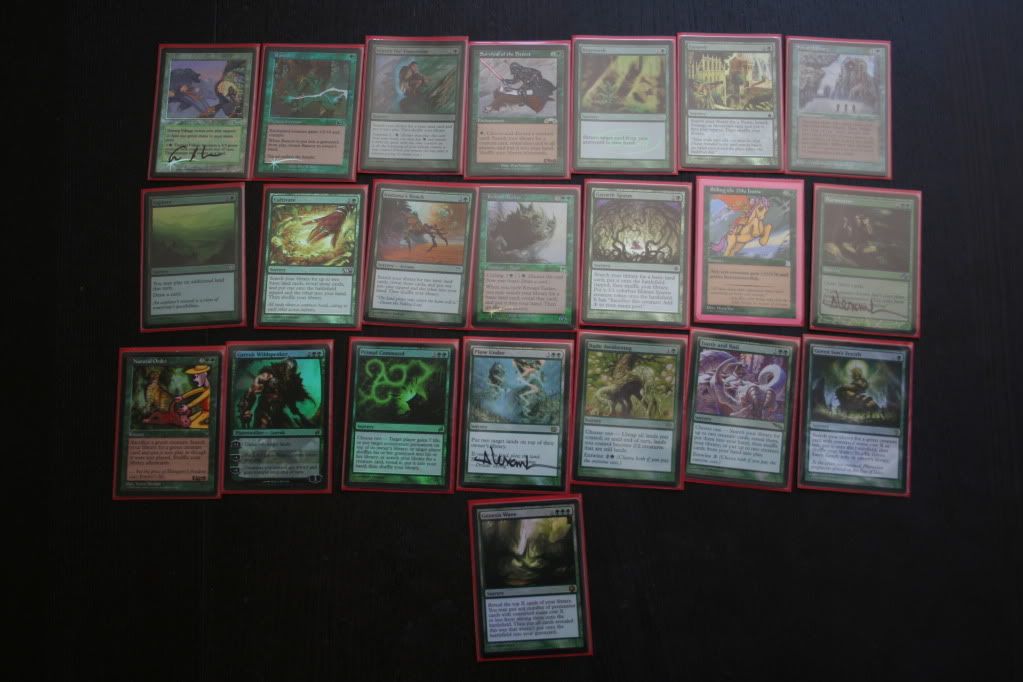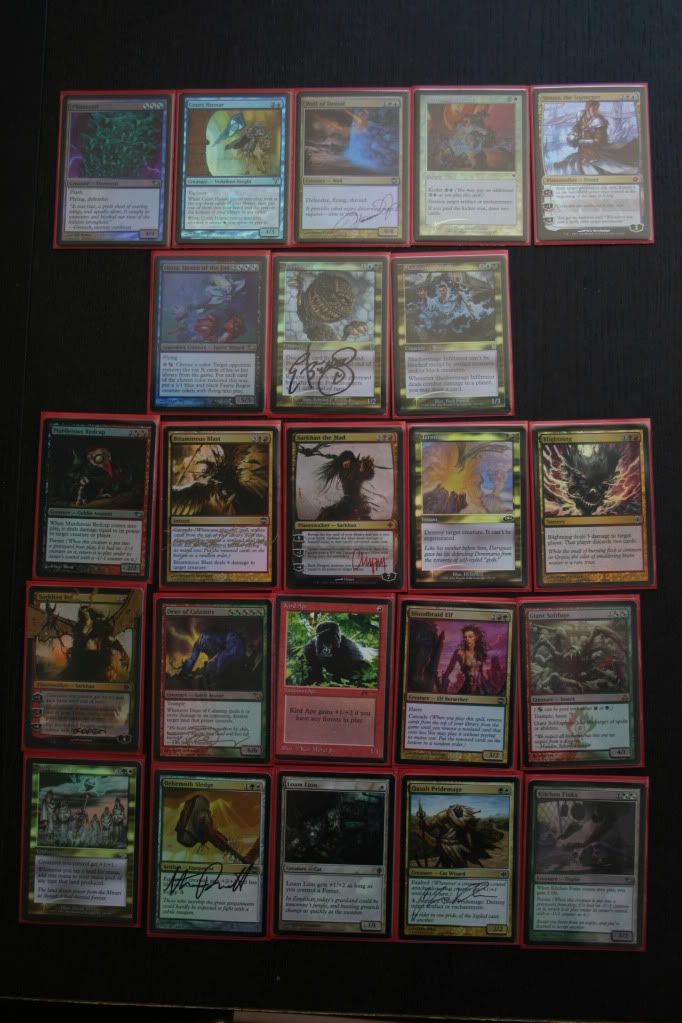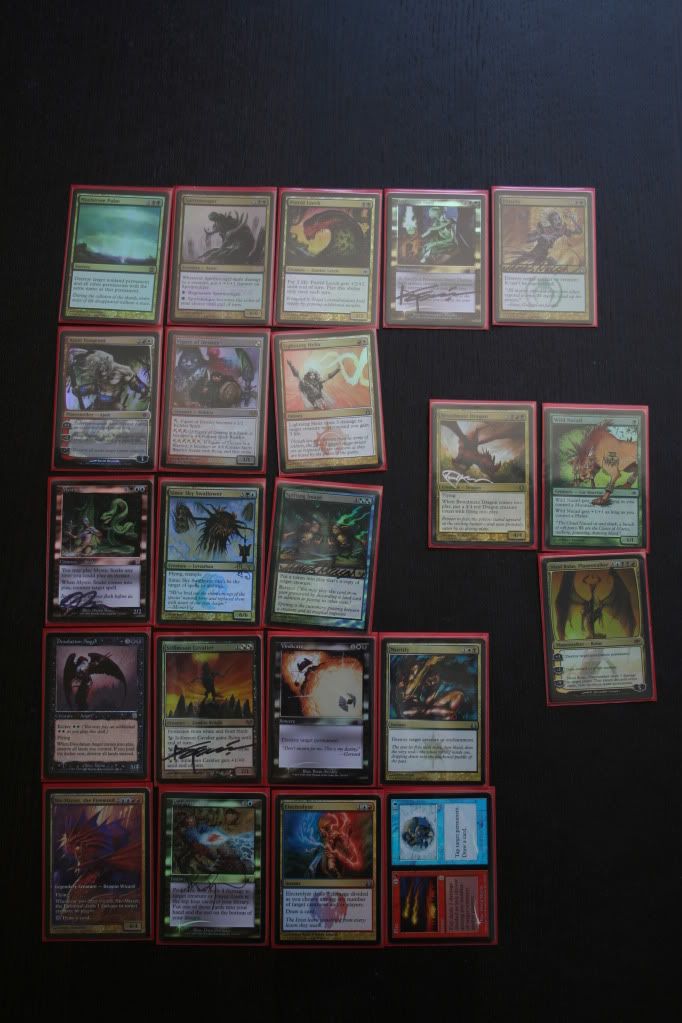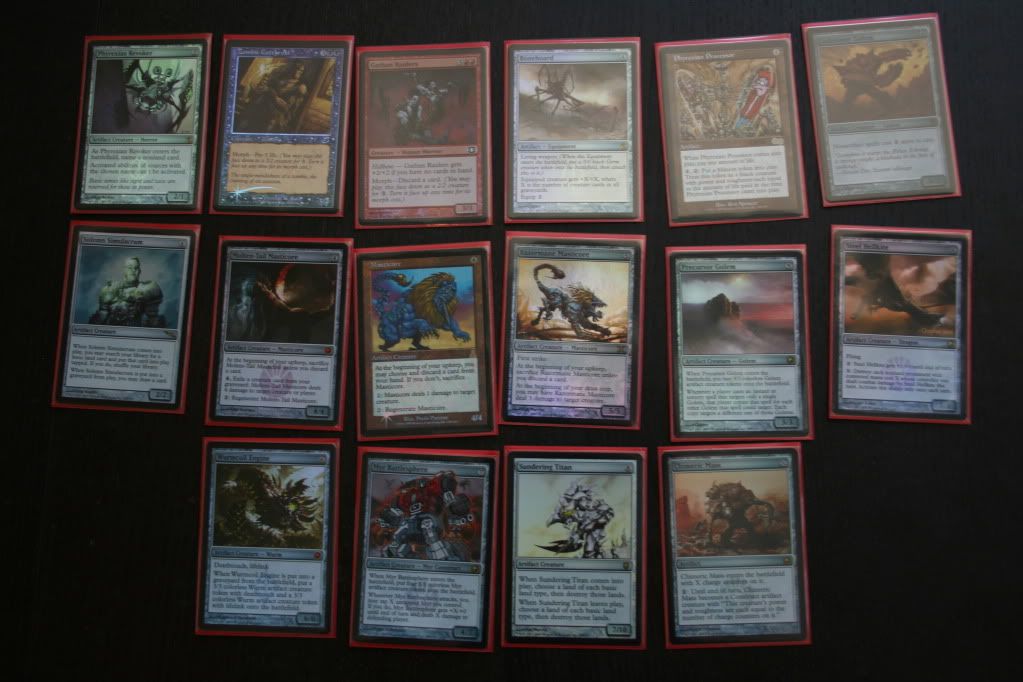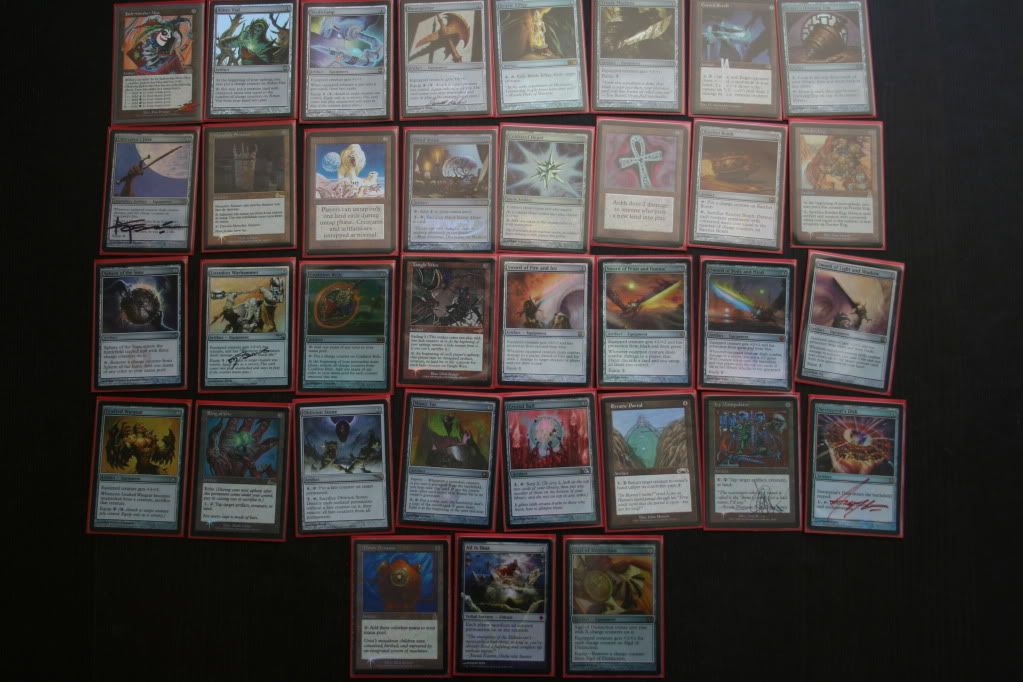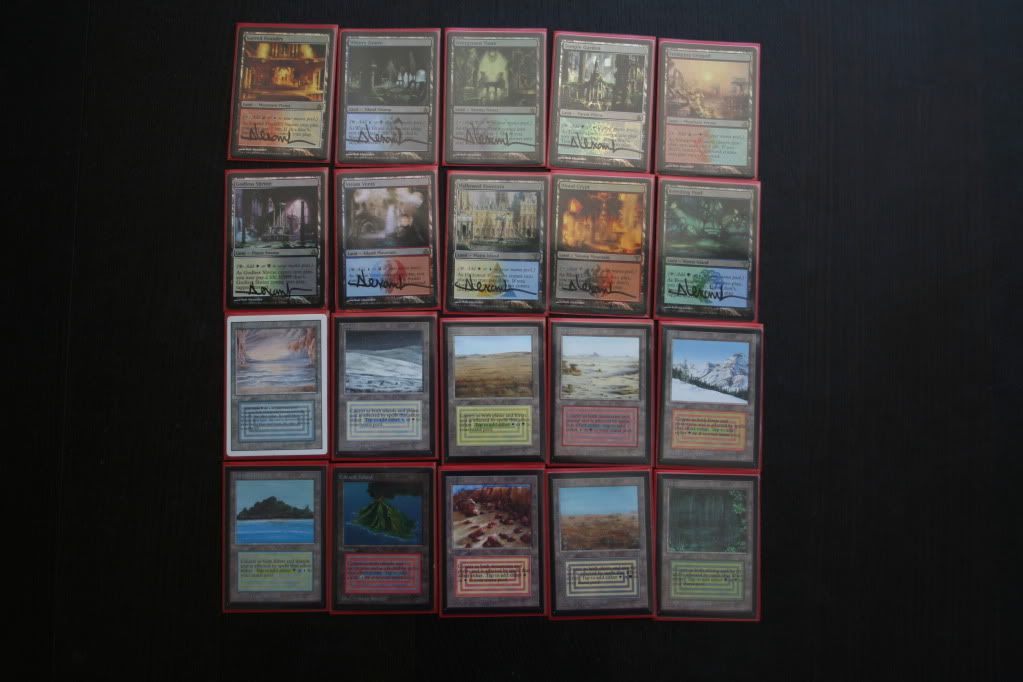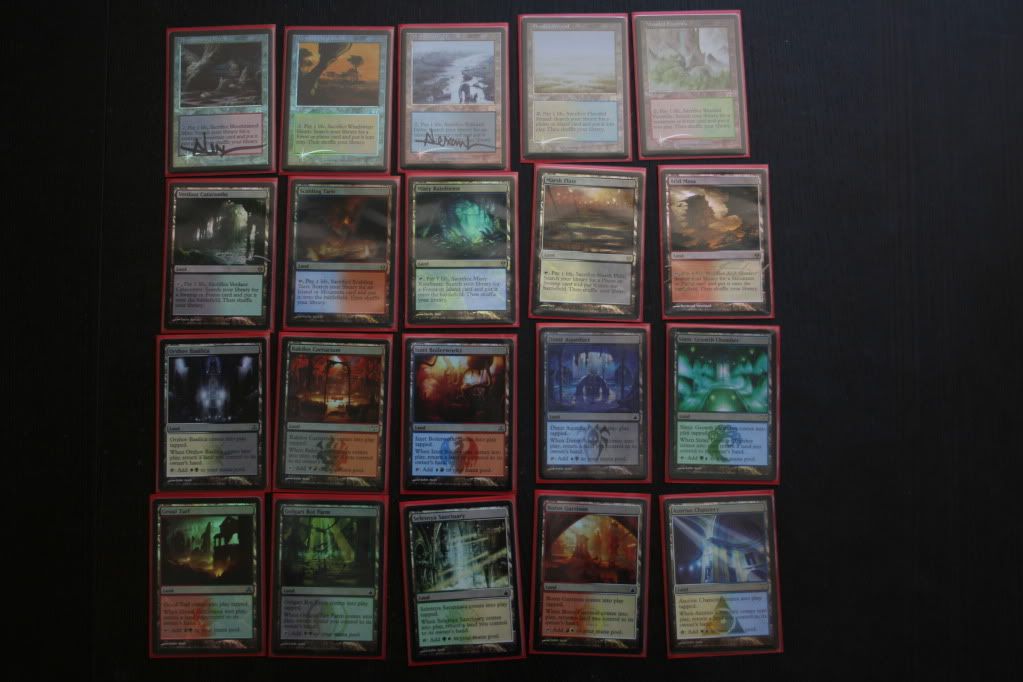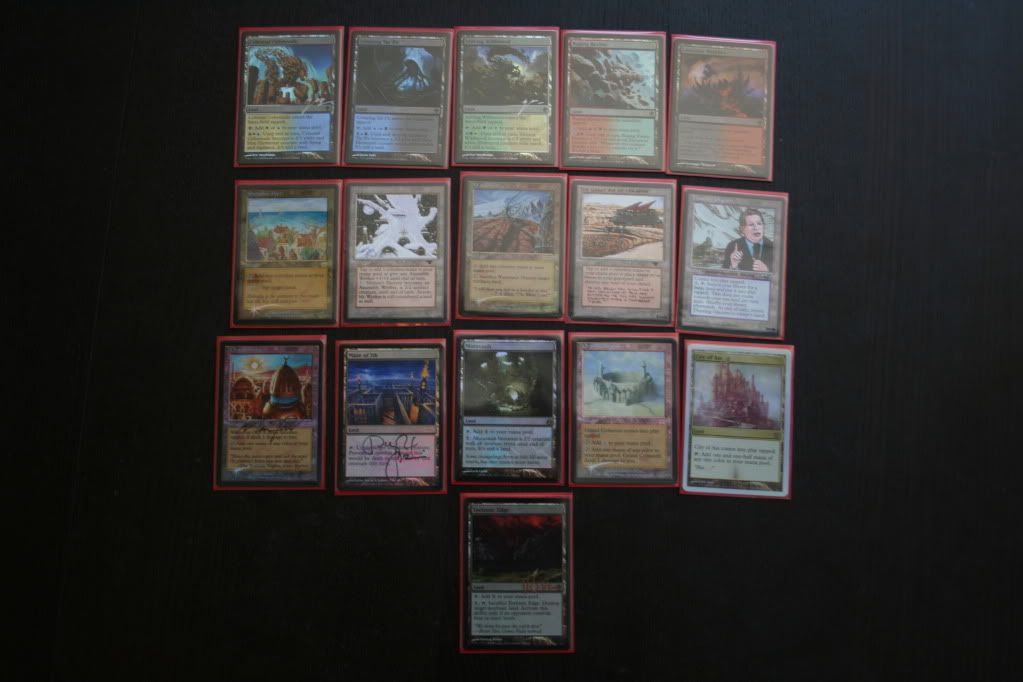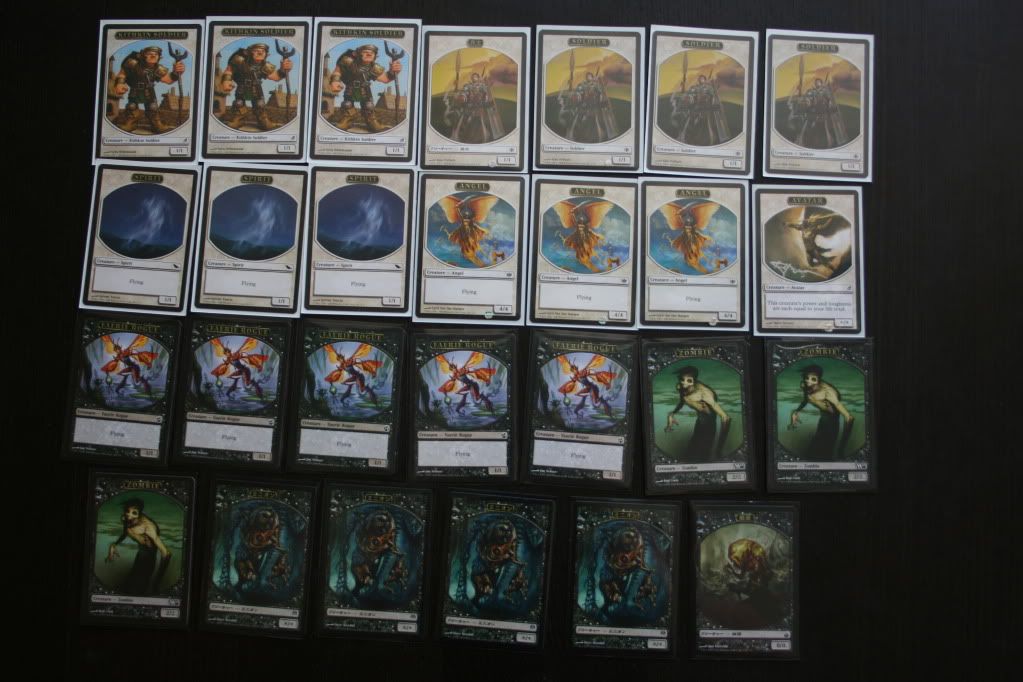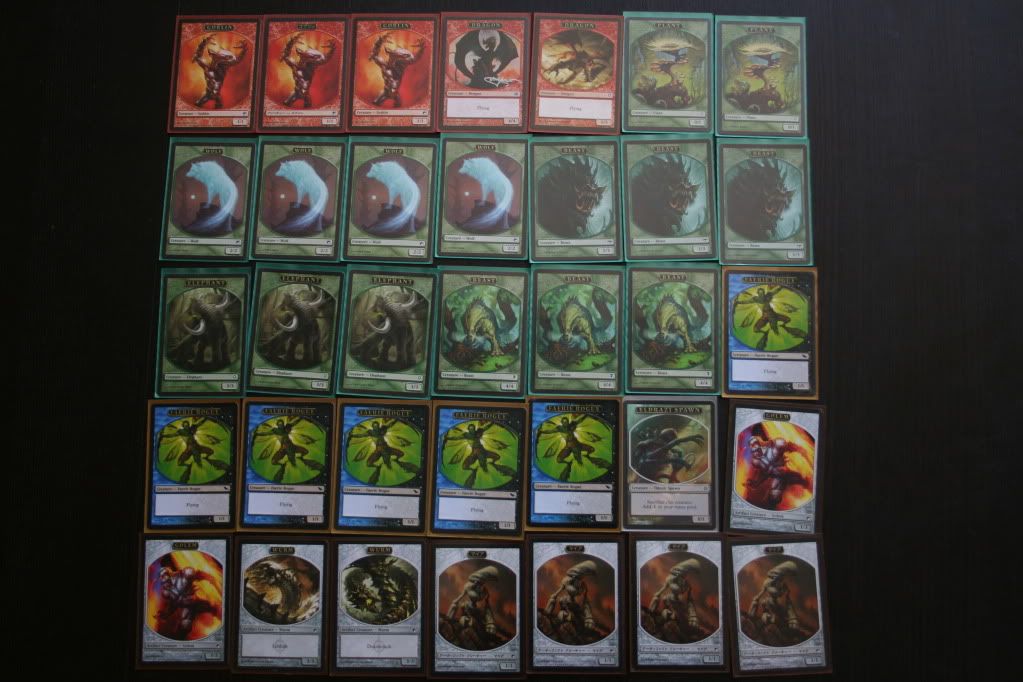 "Cube"
360 cards, packs based on rarity, 2 copies/uncommon, 3 copies/common
Google Docs Cube List
I'd wanted to do something like this for a while and recently finally put it together. The "cube" is a custom draft set. It has 24 rares, 72 uncommons, and 264 commons. To draft it you make packs of 1 rare, 3 uncommons, and 11 commons. You then draft it normally. Additionally I'm only using non-foil new-border cards in it for visual consistency. This means there are a lot of dual deck reprints with things like
Demonic Tutor
as an uncommon and
Rancor
as a common. Some cards are way too powerful and are "banned" see: Skullclamp. I also cut Fireball as it was often better than rare red X spells.
I'm trying to focus on synergies and aggro decks at the moment. It is tempting to and would be easy to overload this with card advantage so I'm trying to make turning men sideways as attractive as I can.
I've only had a chance to do 2 person drafts so far, would like to do six or the full eight at some point soon.
MTGO 360 Card Cube
360 cards, "powered" (by MTGO standards), mostly foil