Mergatroid_Jones
Location:

On the left

Join Date:

12/24/2015

Posts:

5,641

Member Details
We all know the drill on snow nowadays: it offers some extremely efficient cards at the cost of playing all snow basics. There hasn't been much reason to talk about it here, but we just got the snow god, so I figured the time had come.
First off, ten fetchable taplands!
You're sacrificing some power to add the snow supertype compared to other fetchable lands, so it's not for everyone. But fetchability is something that has never before been available below rare, and these are super-budget cards. Their existence is a wonderful thing.
Best Payoff: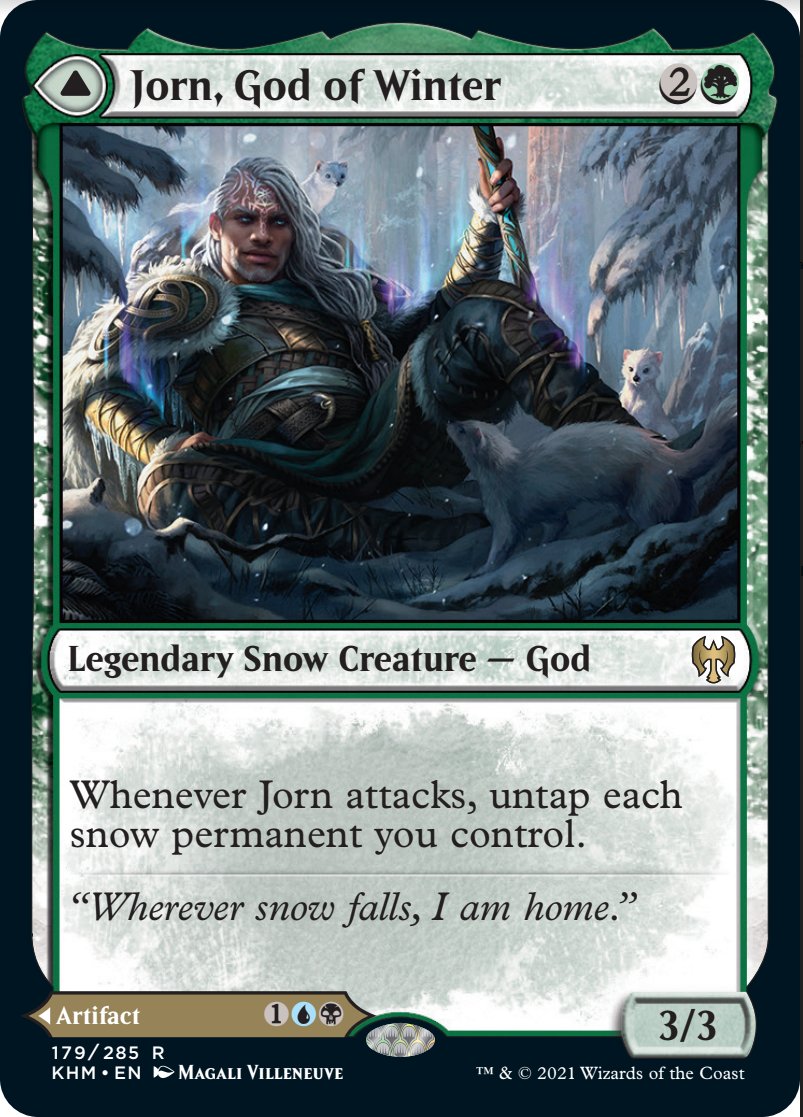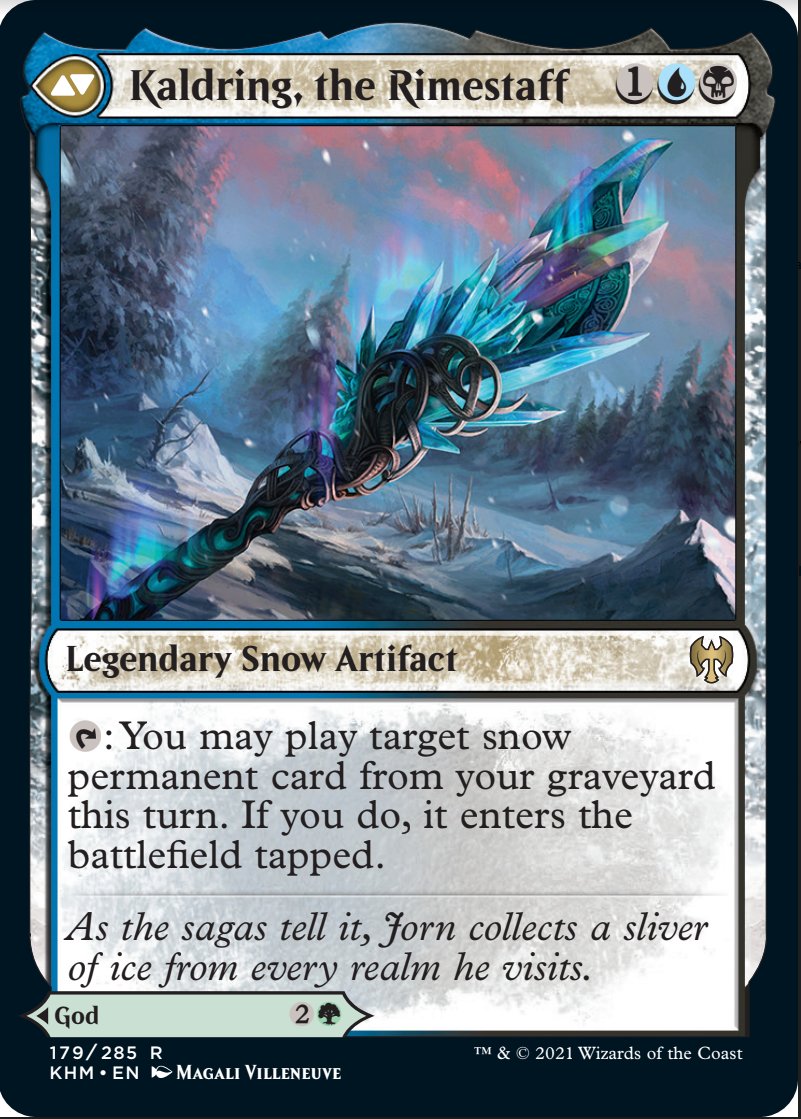 Jorn is not actually bonkers with snow basics, but he is decent. Like
Sword of Feast and Famine
, he gives you your mana during your first main phase, then again in the second. And a
Centaur Courser
with pseudo-vigilance isn't a terrible rate. The side is basically
Crucible of Worlds
for basics. The more snow you play, the better it gets, obviously. It's not a bad card, but the whole package is kinda awkward. What slot do you even play it in?
This is a super powerful card. Note that non-snow lands can still pay for generic costs. 4/4 is an okay rate, and the card is overall decent. But what kills it for mainstream cubes is that the guy has to be alive for you to cast the creatures from exile. If not for that, this would be amazing, and it's still not bad.
Good-Fortune Unicorn
in mono green. You might miss the buff due to tapping with non-snow nonbasics every once in a while, but it's pretty reliable. But it doesn't enable the persist combo, since they only get the counter when you cast the spell.
This card is good! Prey upon is already good enough for weaker cubes, so a strictly better version is worthwhile.
Not quite there:
It's some jank, but it's some fun jank that makes snow mana, and isn't strictly terrible.
Four mana is just a touch too expensive. But this is a powerful ability.
This is a pretty good card, but triple snow is hard to make even with snow basics. Changeling is fun though.
You gotta be pretty deep in the snow for this.
Random nonsense:
A Bad
lightning bolt
, a bad
Rime Tender
, a better
Dungeon Shade
, and a random beater.
There's also a
Fertile Ground
for
2g
. Definitely not worth it.
Hey look, Snow:
It has the marker on it, but doesn't care about snow at all. Pretty good card, and has a thread.