Redirus91
Location:

Lincoln, CA

Join Date:

8/4/2009

Posts:

3,049

Member Details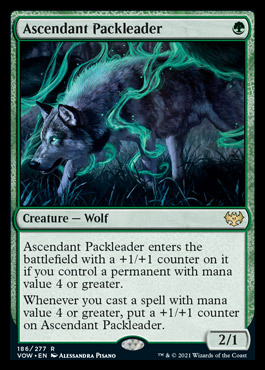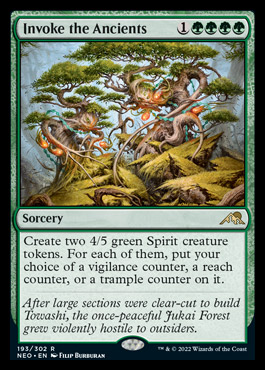 I am starting this thread to start discussions of Mono Green headed into rotation. Here is my stating list:
Vs Control
-4 Blizzard Brawl, -1 Inscription of abundance, +2 Toski, +2 Froghemoth, +1 Snakeskin Veil.
Vs Dragons
+1 Plummet, -1 blizzard/inscription
Vs Mono Red or something aggressive also creature heavy decks
-1 vorinclex, +1 inscription
My list differs from top lists thus far. Here is the latest event I know of to this date:
https://mtgazone.com/top-8-standard-2022-decks-tgs-open-8-22/
Most are not running Vorinclex and have too many man lands in my opinion. For example the 1st place list runs 8 man lands, 24 total lands but also 4 Mammoths so that is 8 lands that could delay blizzard brawl from doing its thing. Maybe the plan with a list like that is to use the man lands without reservation treating them more as creatures than lands. I am taking the approach to minimize total land count increasing spell count while maintaining maximum snow land count to enable blizzard brawl.
I dont think 4 Professors is the right number. Im surprised not to see
Introduction of Annihilation
in the sideboard. I think he should have a 2nd or 3rd Containment Breach removing the 3rd Toski and pest summoning. Maybe Pest summoning is better in blocking creatures then gaining life, but he already has access to 4 life gain spells and 8 removal spells so against aggressive decks pest summing shouldn't be needed.
The 3rd place list is closer to my main except this guy was running
Froghemoth
main over my Vorinclex and his land base is closer to mine. The main difference is the lack of though in my opinion on the sideboard.

Props to DarkNightCavalier 4 da banner and SGT_Chubbz 4 avvie,
here
Standard
Aggro
Naya Purphoros
Aggro
Retired 9/19/2014
Primeval
Titan
RIP
1/5/2010
- 9/30/2011
Top 4
Channelfireball Winter series
5k Feb. 2011
3rd at California National Qualifiers 2011
40th
at GP SLC 2012
Find me on MTGO @ Ruslvmusl91