canman87

Location:

Idaho

Join Date:

9/10/2008

Posts:

512

Member Details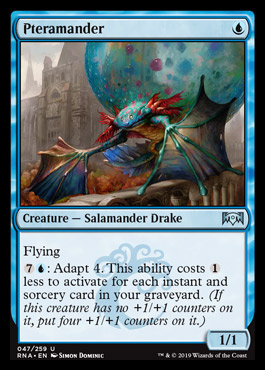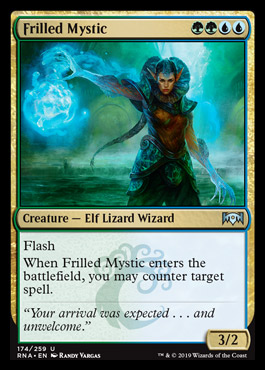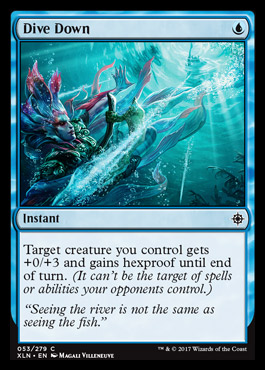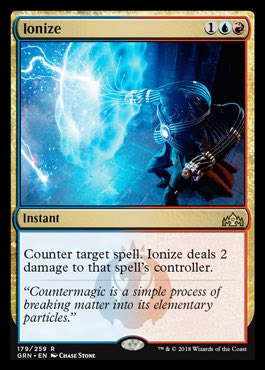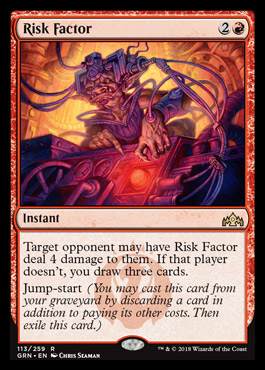 Hey, all. I'm back again with another "here's what I'll be playing" thread for the upcoming format once Ravnica Allegiance is let loose on us all. Even though my Jeskai list from the initial post I made months ago is wildly different than the decks we see today, at least I was mostly on the right track so hopefully this deck pans out as well.
First thing's first, I have to credit Gerry Thompson for coming up with the base list for this one. I don't want to take credit for it since it was basically his creation, but I hope to be able to bring some attention to it and help craft it into a well-tuned machine. Also, this is with actual Magic in mind; none of this best of one nonsense, so YMMV if you play this on Arena.
Let's start with the list so that you can get a feel for it before we break it down:
Tappedout.net link if you want to goldfish it (I will update this whenever changes are made):
http://tappedout.net/mtg-decks/15-01-19-QWg-temur-tempo/?cb=1547623881
Essentially, this deck is looking to maximize the power of Frilled Mystic and for those of you who've been playing long enough to recall how great it feels to resolve a
Mystic Snake
when you're even slightly ahead, this list is for you. To this end, we are playing a large amount of ways to utilize the pressure that Frilled Mystic provides so that if your opponent doesn't play into it or the other interactive cards we have, they will get max punished. The full sets of both Growth-Chamber Guardian and Risk Factor are your big plays in this context and will allow you to push your advantage either in meaningful cards in hand or by dealing large chunks of damage three mana at a time (and Guardian can kind of accomplish both at once).
If your opponent instead elects to play into your Mystics, Ionizes, or other assorted interaction then they risk falling even farther behind (especially in the case of Mystic). If you play Guardian on two, interact or Adapt on three, and Mystic on four... you can just about wrap that game up. On the flip side of things, this is still a Chart a Course deck with a number of cheap enablers, so your gameplan doesn't even need to be that flashy to be strong. Pteramander on one, Chart a Course on two, and tapped land/Opt/Shock a threat on three is a perfectly reasonable sequence. More often than not your early game is going to be quite strong against anyone not looking to curve a bunch of one drops on you (which you can address post-board anyway).
So the deck is filled with relatively efficient interaction, creatures, and ways to put your opponent in the squeeze. Seems great against midrange and control decks, but what are you soft to?
Well, as mentioned, I'm not particularly hot on matches where you are looking at one-drop, two one-drops, Benalish Marshal or something like that. Also, both Niv-Mizzet and Carnage Tyrant can be a pain if your opponent gets there. That being said, you have the ability to present a reasonable clock against the Niv-Mizzet and Carnage Tyrant decks and a better midgame than most of the aggro decks that we are aware of at the moment. You have enough disruption that even in these situations you should often be able to craft a game state where you can eek wins out even when faced with these problems. Dorks can be burned away, Niv can be beaten by going wider than they can contain, as can Carnage Tyrant who also gets flown over.
The sideboard is purely speculative for now, but that's to be expected when we don't have much of a framework for the format. I do like having access to the anti-control haymakers of both Carnage Tyrant and Niv-Mizzet to replace our crappy removal in those matchups and the Island comes in alongside them to make introducing four six-drops a bit more bearable. Beyond that, there are tools to tweak your numbers against midrange decks, give you some more ammo against aggro decks, and a couple "wild cards' in Beacon Bolt and Ral, Izzet Viceroy. I say "wild cards" because I don't necessarily know what else I might want and they have applications in different situations that may come up; I'm certainly not saying they're the best options.
Some quick observations:
- Re: Pteramander. I've found in my admittedly limited experience with the deck that when you play a "normal" game where you have a decent mix of everything and aren't super heavy on the instant/sorcery aspect of the deck, you can expect to be able to adapt in the range of 3-5 mana somewhere around turn four or five. Not insane, but just another thing to do when you don't have to counter something. You will have draws where an early Pteramander flip is a thing though, so try to recognize when it's appropriate to go for it or play more conservatively.
- If you have a draw that contains both Guardian and Dive Down with the ability to play both on three, consider waiting until that turn to commit the creature. There aren't a lot of one-mana removal spells being playing at the moment that can actually kill a 2/2, so your Dive Down should very nearly always be able to trade up on mana and you can punish them the turn after.
- I think more often than not, adapting Guardian as early as possible is better than doing almost anything else. You are a tempo deck, after all, and your goal is to pressure your opponent to force their hand. A Grizzly Bear isn't very threatening, but a Bear that doubles in size the turn after can be all the difference. Prioritize this over drawing cards if the choice is Chart a Course or EOT Risk Factor. Unless you feel like you might get blown out with removal in the attempt, it's better to have the largest creature in play as soon as is feasible. Not to mention you want to get the most card advantage possible with his triggered ability and the less copies of Guardian you draw naturally will facilitate this goal.
- This should be obvious, but ALWAYS lead on Mystic when you have a choice between it, Ionize, or some other counterspell. This is, again, because you are trying to utilize the tempo of plays like that to limit your opponent's window of time to recover. Also, it's your most mana-inefficient counterspell so get it in when the opportunity presents itself.
So there it is, guys. A pretty brief rundown of the archetype, but there is certainly much more discussion to be had. I think this deck looks like a ton of fun and has a lot of room for customization. Do you want Rhythm of the Wilds or Hadana's Climb for more angles to explore? Should we consider Gruul Spellbreaker somewhere in the 75? Do we want some fat in the main in case the main plan fails to execute? Lots of different ways to build this deck, but as long as the fundamental core of Mystic + ways to punish your opponent at instant-speed remains then I feel like it's hard to go too wrong.
Let's hear your thoughts and see what we kind of monster we can turn this into.
Post Ravnica Allegiance Type 2
-
Tempo
States '09: 14th place. Aiming for better next year.
States '10: 12th place. Aiming for better next year.
Idaho State Champ: 2011
States '12: 5th place.