CatParty
The Black Swan of Trespass
Location:

New York City, NY

Join Date:

10/23/2012

Posts:

2,511

Member Details
Pauper Infect
Introduction
Many people groan at the mention of Infect. It's that dastardly mechanic that cleaves your opponent's life in half, allowing you to win by only dealing half the necessary damage. Creatures with infect don't deal physical damage, instead they place poison counters on an opponent and -1/-1 counters on a creature. A player with 10 or more poison counters loses the game.
Lucky for us Pauper players, there are many common creatures with infect, and they allow us to build very fast, very competitive decks that often swing for a turn 2 win, with the average game lasting about 3 turns on a good day. The Pauper strategy is to drop weenies like
Glistener Elf
and
Ichorclaw Myr
, pump them up with cheap spells like
Giant Growth
and
Invigorate
.
CREATURES
:
The wonderful thing about Infect is that is appears in most colors, and some of it's best pauper creatures are artifacts, allowing us to put them into any color deck. Here I'll list the best pauper infectors, by color:
Colorless
:
Ichorclaw Myr
A staple of any infect deck, a 1/1 that pumps up to 3/3 when blocked, basically killing the majority of pauper creatures.
Corpse Cur
Pricier than the majority of pauper infect critters, but he's got a solid body and returns other Infectors to your hand from the grave.
Phyrexian Digester
Decent when run along Corpse Cur in an
Unearth
/Reanimator deck, otherwise not too important.
Vector Asp
Decent one-drop, but make sure you keep that swamp open to give him infect.
Pestilent Souleater
Out of our ideal mana cost range for pauper infect, we're looking for cheap, disposable dudes.
Blue
:
Blighted Agent
The one and only. Blue infect can only work as a splash, preferably with green for the pump spells, but Blighty WILL be your best friend.
Green
:
Glistener Elf
King of the Turn 2 win. This guy can be devestating as a first turn drop; he should be in every infect deck.
Blight Mamba
Not always recommended, but he can regenerate and serves as fine filler. Good for a few chump blocks if you're forced to go on the defense.
Rot Wolf
Another great creature with a solid body. Usually a two-of in a deck.
CystBearer
Same cost as Rot Wolf, with a thicker butt and no fancy abilities.
White
:
Lost Leonin
If you
insist
on going White for Infect, here's your man.
Priests of Norn
If you can pump this guy, he'll be pretty deadly. 1/4 body with vigilance let's you stop most pauper creatures.
Tine Shrike
Flying, but simply too pricy for pauper infect.
Red
:
Razor Swine
First Strike can be helpful, and thanks to
Brute Force
and
Reckless Charge
, red has some decent pump spells for infect.
Black
:
Blackcleave Goblin
4cmc, with Haste, if you can ramp up to him with a
Dark Ritual
then he's okay, otherwise he comes into play way too late.
Contagious Nim
Solid black dude, not much else to say.
Flensermite
this guy is great for mono black, he's got infect and lifelink which could save us when we're facing down something like Pauper Burn.
Plague Stinger
at 2cmc, this is the cheapest you can go for a dude with infect and flying, saves you the trouble of casting other evasion on his later.
THE PUMPS
:
Pauper Infect runs lots of cheap weenies. The goal is to pump these weenies with as many cheap spells as possibly to deal maximum poison damage as fast as possible. To do this we dig into our reserve of Instants, Auras, and Equipment for the most cost effective pumps. Once again I'll break them down by color:
Green
:
Green will, for obvious reasons, have the most, and cheapest, pump spells. They don't need to be explained since they appear in most types of aggro decks and people are probably very familiar with them.
Giant Growth
,
Groundswell
,
Titanic Growth
,
Vines of Vastwood
,
Rancor
and
Invigorate
are our staples.
Ranger's Guile
is similar to VoV and protects against removal.
Invigorate
is a five star card and the most important staple in pauper infect. It's a free spell, which means on Turn 2 we can drop a forest to play two
Giant Growth
s, then play a free
Invigorate
and attack for the win with a
Glistener Elf
. We don't care if our opponent gains 3 life, because life doesn't matter to Poison Counters. It's a win/win card and should be in every Infect deck if possible.
Predator's Strike
: Gives us trample, which is great if we know we'll be chumpblocked.
Mutagenic Growth
: another great card that can go in any color deck. Let's us add those extra 2 poison counters for free.
Black
:
Predator's Gambit
: A "strictly better"
Unholy Strength
, it can make our creature unblockable if we don't control any other guys at the time.
Rouse
: Essentially the black version of
Mutagenic Growth
, solid card in a mono-black infect deck.
Vampire's Bite
: 1 mana for +3/+0, with the optional kicker for lifelink.
Blue
:
Distortion Strike
: Makes our guy unblockable, can be used two times, and gives an extra +1/+0, can't really complain if you're running blue.
Unstable Mutation
: If you can win soon enough, this guy is worth while. Alongside other pumps it should be fine.
Red
:
Brute Force
- the planeshifted
Giant growth
. I love this card.
Reckless Charge
: One mana for +3+0 and haste? You throw in some
Simian Spirit Guide
s into a RG Infect deck and you're looking at a Turn 1 Kill.
Fists of the Anvil
: Pricy, at 2cmc, but gives a +4/+0 boost at instant speed.
Assault Strobe
: Double strike, FTW.
White
:
Etherial Armor
: Great in any infect deck that wants to ride a game out for the long haul. If you're choosing auras over instants for pumps, then this guy can be lethal.
Hyena Umbra
: Works great alongside Etherial Armor.
Though a green card,
Ancestral Mask
has great synergy with the above mentioned auras.
UTILITY
:
There are some cards that make Pauper Infect that don't actually do much to pump our creatures, just protect them and help the general cause.
Gitaxian Probe
: Should be in every pauper infect deck. It's a free spell that let's us look at our opponent's hand. This is how we know if we're safe to blow all our pumps on one attack. We can see if we'll be facing any
Fog
s or
Boomerang
s that could screw up our attack. I'll say it again:
This should be in every pauper infect deck
.
Virulent Wound
: I would include this is a black infect deck. It can kill a lot of pauper creatures through the -1/-1 counter alone, and tacks a poison counter onto our opponent as a result. Three point five stars.
Unearth
: Works in certain decks, and most infect dudes are under 3cmc. If you find yourself with no board presence and no critters in your hand, this guy can save the day.
Quicksand
: Great if you're running an artifact heavy deck, but many infect creatures call for a single solid color. Deters attackers and can take out most pauper creatures.
Soaring Seacliff
: If you can afford to hold onto it, it's a free evasion spell.
Apostle's Blessing
: A super card that protects your pumped infectors from the color of your choice. Highly Recommended and you can run it in any deck.
Nature's Claim
: Since we don't care about the opponent gaining life, this is simply a 1 mana "destroy target non-creature obstacle."
Llanowar Augur
: For the 0/3 blocker body and eventually an additional +3/+3.
Hornet Sting
: Great pauper removal, can usually kill most other 1 drop critters that might stand in our way.
Lotus Petal
: Because, obvious reasons.
Sandstorm
: For when your opponent get's a chance to attack and is banking on you chump blocking.
SAMPLE DECKS
:
I think Pauper is the perfect place to try new things, so the following decks might not be proven to work, but they're a building block to try new things. I tried to find 3 different decks that demonstrated a variety of colors and spells.
Mono-Black
Personally I think Pauper Infect calls for two-color decks. Mono Black infect does have it's weaknesses, most importantly being less than ideal black infect creatures.
It would be interesting to see how the deck would run if you added a set of
Vampire Hounds
and
Tainted Strike
Your Very Typical Pauper Infect Deck
- lethal and competitive
Tony-The-Tiger's Untested WG Deck
(With some revisions by XBM Yosho)
MATCH-UPS
:
Pauper Infect can be extremely competitive. It can also be a glass canon, often if the deck doesn't click by turn 3 then you're done for.
Against other aggro decks it can hold its own.
Goblins and Zombies build slowly, sure they can blow up a field by turn 4, but Infect should be winning before then.
Hexproof/
Ethereal Armor
decks shouldn't be too much of a problem. They function a lot like Infect, but tend to be slower, and need to deal a full 20 dmg, vs. Infect's 10 dmg.
Discard/Control: much weaker. Any counterspells will leave us struggling. Discard is also our enemy, as every pump spell in our hand matters. It helps to run full sets of
Ranger's Guile
and
Vines of Vastwood
in your sideboard for these match-ups, since cheap removal/bounce will be the number one danger.
PEASANT ADDITIONS
:
There actually aren't many cards that can make this deck better in Peasant, just stronger variations of cards we already have.
Might of Old Krosa
: gives us +4/+4 at sorcery speed, or +2/+2 at instant speed. Choice is nice. However, at $3 a card, it's be the most expensive addition to the deck. Next to Rancor, maybe.
Necropede
: has the possibility of removal, but really, you don't want your dudes dying, you want them breaking through to the otherside.
Swiftfoot Boots
: Of course, why not? if your turn 2 dude gets killed, slap these guys onto the next batter up and you should have no problems.
Elvish Spirit Guide
: Who doesn't love free mana?
STATE OF THE PRIMER:
Peasant section has been added.
Match-Ups have been added, could probably be fleshed out.
All suggested changes so far have been made.
He/Him #BLM #DefundthePolice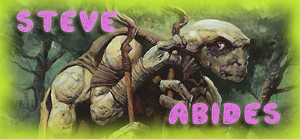 Draft my Old Border Nostalgia Cube! and/or The Little Pauper Cube That Could!
Modern:
Death & Taxes | RUG Delver