Flabort
Location:

Canada

Join Date:

3/30/2012

Posts:

653

Member Details
This format may be played with 2 players or 4 players. It represents the strategic capture and control of territory in a drawn out war.
Shuffle a deck of 64 lands - 10 of each basic type, plus 14 nonbasic lands. players may agree on the lands included, or if they can't, may put the lands they each want in a pile, shuffle it, and randomly draw 14. Each player
may
replace up to 5 basic lands with a basic land of a different type before it gets shuffled.
Place them face down in an 8x8 grid. This is considered part of the battlefield, and cards on it are on the battlefield. These face down lands have no controller to start. Their owner is the first person to gain control of them.
You play with a 40 card library, which can include no lands, and no more than 2 of the same card. This includes one special card, your commander (Yes, this is a bit like EDH). Your commander does not go in your library, but your command zone. The same limits in EDH that apply to commanders apply to this commander.
Once you have your hand, flip up a land in the row closest to you (If there are 4 players, it cannot be a corner land). Put a counter on it with your name on the counter (If your name was "Flabort", you would be putting a "Flabort" counter on the land). This land is yours. You may tap it, because it's yours, and cast cards with it.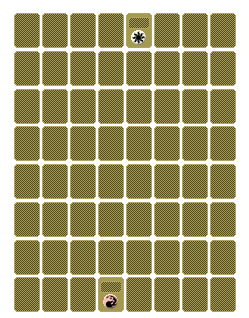 Figure 1.1: The initial battlefield layout
When you cast a creature, put it on a land you control. Yes, on top of. You can still cast the land, and they tap independently... it's just that the creature "occupies" the land. You can't cast a creature onto an occupied land, or onto a land you don't control. You cast artifacts and non-aura enchantments onto your battlefield as normal.
Once per turn while you are the active player, you may take control of another land. It must be adjacent to a land you control, and it must be unoccupied. Each creature may, once per turn while you are the active player, either move or attack - to move it, just put it on an adjacent land to where it is - though you must control the land to move the creature. If it attacks, it must be adjacent to a land controlled by an opponent.
Figure 1.2: After a few land claims. Orange sections represent creatures on top.
When a creature attacks, you may choose any player with a land adjacent to the land the creature occupies. If there is a creature in one of those lands, the player may choose to block with that creature - he may only block using creatures adjacent to the attacking creature, though.
The ability Defender reads "This creature cannot attack or move, but a land occupied by this creature may be occupied by another creature without defender". You may cast your Commander from the command zone, following the same rules for commanders from EDH, and the same rules for where a cast creature is played as described above. Spells that target players still target players directly.
Victory is declared when only one player has life left, or when only one player controls any land. Players start with 20 life points. Players do not lose from taking "commander damage".
((Edit: It just occurred to me, what if you sacrifice or destroy land for some effect? Just flip it over and remove your counter - it is no longer yours. Then, an opponent exchanges it with an uncontrolled land, which cannot be beside land he controls, unless there is no other choice))
It's vital to start by finding lands you can use. You'll either want to keep exploring, or build your deck with several small artifact creatures to start with. Or of various colors. Building up your mana base includes building up territory.
You may try to block in your opponents by boxing them in, and limiting their mana source that way. Well, they can take lands you control, so it's not a good idea, unless you can put a creature on every land that borders them. Which would be hard to do.
When you take control of an opponent's land, they can take it back on their turn, unless you have a creature on it, due to it being beside other lands of theirs. So it's a good idea, when conquering land, to have a creature beside it, take it, then move the creature.
It might take a few turns to reach your opponent's territory. You might build up a major army before you can even attack. Well, likely the enemy will have as large an army. And if you're on the offensive, he'll likely put his strongest defender on the front, where you'll hit first.
Yes, walls take another hit - they can't move, now. So if you play a wall, and it's not on the front line, it has no value to you. But if it is on the front line... it is even more powerful, as it can have another creature with it. Actually, if half your creatures are walls, you can have twice as many creatures as the guy with no walls.
You can vary this up by shuffling creatures, ALA Horde, onto each land, and these npc creatures would occupy uncontrolled lands... Or in other ways. I'll leave it up to your imagination on how variants of this would work.
Thoughts?
Last edited by
Flabort
: Apr 19, 2012
Planes Walking Dead

Ashamed of posts from years ago.