deathandcatmix
Location:

Out There

Join Date:

9/18/2014

Posts:

794

Member Details
Continuation from Death And Taxes' Primer v.2
What is Death And Taxes?
"Death & Taxes (D&T) is a deck based loosely on the Legacy deck by the same name. It is a white based deck (originally strictly mono-white) that plays small creatures who provide some element of control on the battlefield. At its most basic form, the general idea is to out tempo the opponent through virtual card advantage, evasive/efficient beats, and creating dead cards in their hand utilizing taxes and an aggressive land destruction plan. Keep in mind this deck is a meta deck at heart, its power stems from that, not the intrinsic power of the cards themselves."
- Sheepz
Death And Taxes has continued to follow the core values that Sheepz addressed but has also begun to evolve in the Modern format. With the latest printings, Death And Taxes has grown to incorporate sub themes and color variations that were not previously supported. In example, during
"Eldrazi Winter"
, we found ourselves with a new build titled, "Eldrazi And Taxes" taking the format by surprise. Eldrazi and Taxes took advantage of the powerhouse/aggressive Eldrazi printings and has continued to maintain promising performances and results.
(To continue educating yourself on the archetype, history, understanding DnT vs. Hatebears, key cards, and best practices, read the previous Death And Taxes' Primer v.2).
___________________________________________________________________________________________________
Which variations have the most success?
As it currently stands, there are multiple list that could claim to be the "correct" build. Just like in Legacy, Death And Taxes has multiple builds that are performing well and potentially answer different areas of the meta game. With Modern having nearly fifteen different archetypes performing at any given moment, it makes sense that various versions of Death And Taxes would blossom from those resulting metas.
1st variant:
Eldrazi And Taxes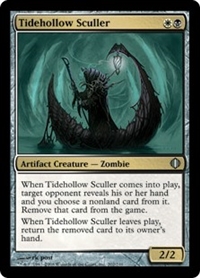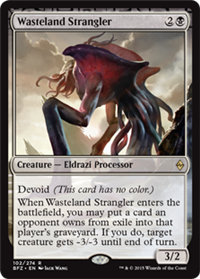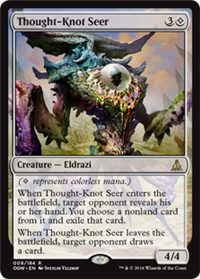 Example list below is Joseph Freeman's 9th place finish at the SCG Modern Dallas Open.
Currently the most popular (and most played) variant is Eldrazi And Taxes. This deck makes use of fast mana via
Eldrazi Temple
and its corresponding creatures:
Eldrazi Displacer
,
Wasteland Strangler
,
Thought-Knot Seer
, and
Reality Smasher
. Previously, Death And Taxes' variant decks struggled with having minuscule creatures, lack of hand disruption, and space for additional removal spells. Having access to these Eldrazi creatures fixes those issues that Death And Taxes innately had before while also fitting into the decks plan of deploying threats with disruptive elements. Combining all this with cards like
Flickerwisp
and
Tidehollow Sculler
makes it no surprise that the deck continues to perform well.
2nd variant:
G/W Death And Taxes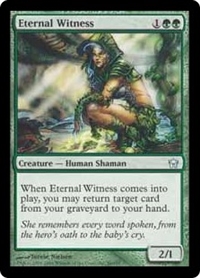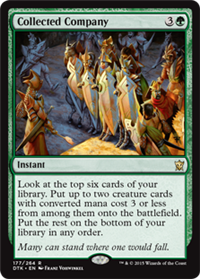 Example list below is SpiderSpace's 5-0 finish on Magic Online: Modern Constructed League.
Not to be confused with
Hatebears
, GW Death And Taxes is another successful variant. While not as popular as sister variant, Eldrazi And Taxes, this deck is very powerful and more streamlined. GW Death And Taxes mimics much of the curve from Legacy but has a mana proficient one drop in the name of
Noble Hierarch
. Green gives the deck access to mana acceleration, exalted triggers, and tempo advantage via
Collected Company
&
Eternal Witness
. Also, green has been known to have phenomenal sideboard options as well. You may not have access to very much hand disruption but with such a clear focus on disruptive creatures and card advantage, your opponent most likely does not have the time to deploy game-breaking threats.
3rd variant:
Mono-White Death And Taxes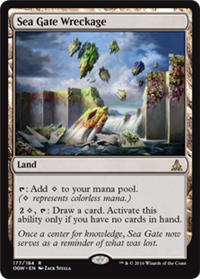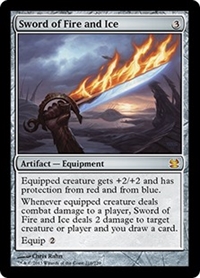 Example list below is muckymuck_dc5's 5-0 finish on Magic Online: Modern Constructed League.
This build is commonly the starting point for most people entering the archetype. It is often returned to for its focused mana, streamlined creatures, and overall reliability. There are many pilots who will return to this deck to identify where their variant has deviated too far from the original in order to pull the major focus back in. Mono-White is also the deck able to take full advantage of the colorless mana resources. The deck does so by utilizing play sets of
Tectonic Edge
and
Ghost Quarter
. Some builds will then use the free slots to have access to more colorless lands such as:
Sea Gate Wreckage
,
Mutavault
, and/or
Blinkmoth Nexus
.
4th variant:
Red, Blue and Other Unconventional Death And Taxes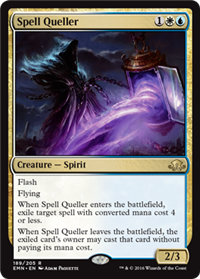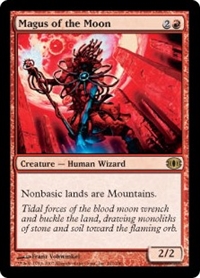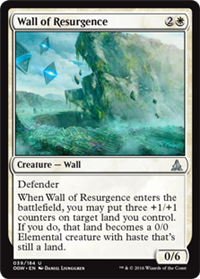 There are other versions which are piloted to success but are not represented nearly enough in order to give proper data or recommendations for currently. In the near future, it is very possible that red and blue builds find the required resources to become a major player in the format.
Variants In The Current Meta (Winter 2017):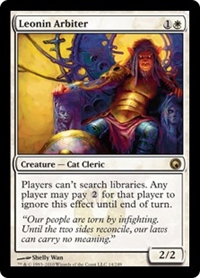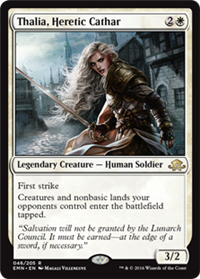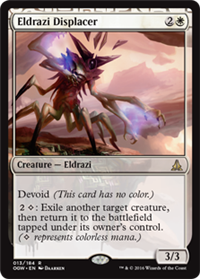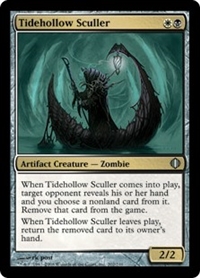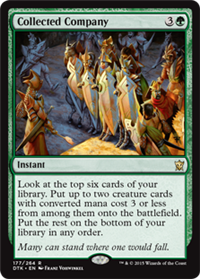 Modern has continuously had meta shifts since early 2016. Death And Taxes has received scatterings of playables such as:
Thalia, Heretic Cathar
,
Ramunap Excavator
and
Gideon of the Trials
. However, it's the increasing power level of cards printed for other decks the seemingly positioned Death And Taxes to Tier 1 & 2 over the last year. Other decks increase in power but become more linear. This has made the match ups for Mono-White & Eldrazi And Taxes more favorable than they were in previous iterations.
With that being said, currently the best variations of Death And Taxes break down as such:
-------------------------------------------------------
1st Variation - Mono-White Death And Taxes:
This list has the smoothest mana and most efficient threats per CMC. It also allows for the most utilization in land destruction lands due to its effortless use of white mana.
MATTYGUY13's Mono-White Death And Taxes list
-------------------------------------------------------
2nd Variation - Eldrazi And Taxes:
Most E&T players have proven that skill can overcome deck list's "shortcomings". Many argue whether this list has the appropriate mana base to be competitive but the archetype has constantly performed and thus is still a fan favorite for mages like: Penips, MiguelCaster & KPonce! It has since fallen from the most played version due to the increase of Mono-White but together helps keep the archetype regarded in the upper Tiers of the Modern format.
MIGUELCASTER's Eldrazi And Taxes list
-------------------------------------------------------
3rd Variation - G/W Death And Taxes:
This version has become less and less popular. Occasionally, some lists will show up (often a microsplash) but the deck is still looking for additional tools if its going to be widely viewed as top tier by many Death And Taxes enthusiasts.
SPIDERSPACE's GW Death And Taxes list
-------------------------------------------------------
Variants In The Current Meta (Summer 2019):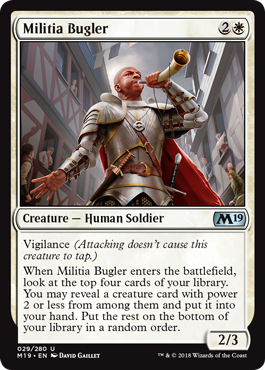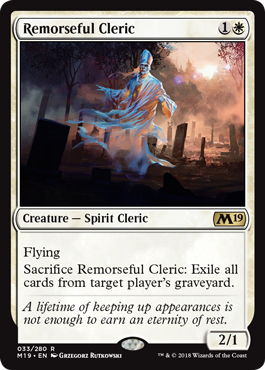 Modern has gone through a wild ride since 2018! What started off as an expected midrange format, it quickly evolved with success of the Humans deck, Storm (and other combo) strategies and the eventual unbannings of
Jace, the Mind Sculptor
&
Bloodbraid Elf
. Many players thought this would lead to a more stabilized and slower format. In actuality, this increased the amount of pressure that aggro decks would apply and made combo decks focus on being less interactive. Modern officially became a hyper aggressive format. As the moniker goes, Death And Taxes continues to find its way. Settling back down into lower Tier 2 status due to players bing split on consensus of builds, splashing secondary colors are currently the only thing consistant in most DNT lists.
Eldrazi Taxes and Death & Staxes have been more popular than ever but this is not to say Mono-White and Red-White variants are completely absent. Normally, this section would break down the most popular variations but there is no major consensus at this time. There is a beacon of hope for consistency coming up in Magic's Core 2019 set. Cards like
Militia Bugler
and
Remorseful Cleric
have the potential to make the baseline strategy come full circle. And if not, Core 2019 seems to bring a lot of tools to potential splash builds as well. Keep an eye for recent finishes here:
MTGTOP 8
___________________________________________________________________________________________________
Why does the metagame affect Death And Taxes?
"Your tournament performance will be determined by more than just your skill in deck building and game play. In Magic, it's also important to predict what strategies your opponents will be using, and make an effort to counter them as effectively as possible. Understanding how other players think can give you a leg up on the competition."
- Reid Duke
This deck is built on the axis of exploiting unfair strategies that the rest of the format is abusing. The problem that can occur is, Death And Taxes variants may be focusing on beating strategies that just aren't being played in the expected meta. Understanding the meta and what portions of the meta a variant struggles with, will help secure more victories and insure that underwhelming card choices are not being played in critical slots.
(To continue educating yourself on the meta and "winner circle's metagame", read article titled, "The Metagame" by Reid Duke).
___________________________________________________________________________________________________
Are there videos to watch?
___________________________________________________________________________________________________

Utilize this section for quickly accessing articles, deck lists, important archived thread posts, and more. The Leonin Library is a way to get answers quickly without having to scour through years worth of posts and prevents the frustration of waiting for an untimely response on the forum. Anything posted in this section is archived data which means it could potentially be outdated information (or links may be broken). In order to keep the library clean and up-to-date, send messages to me, DeathandCatmix, in order to keep it updated and accurate.

Have something to share in Leonin's Library? Send me a private message with: accurate link to content, explanation of what the resource is, and whether you want to be credited for sharing the source (or not).
Still have questions?
If there are any remaining questions (or feedback), please send me a private message. Send anything that you believe will help the forum as a whole or any questions you need answered discretely.