Stocking

Location:

Danville, KY

Join Date:

10/5/2009

Posts:

828

Member Details
Hey there guys! A long while back I played a deck in standard that used Overgrown Battlements, Summoning trap, and Big creatures (Emrakul, Iona, etc) and I was hoping to kind of recreate this in modern. Here's a working list that I'm testing with, and I'm trying to keep this a little more budget - Though of course I'll upgrade as needed down the line.
Now I'm having mild success here and there, but how would one improve upon this? I realize this isn't the most ideal build but I think it might be able to go places. What do you guys think? Trying to do too much with not good enough legs? Not worth trying to do over the generic tron builds?
[Soundtrack]
Member.
http://www.youtube.com/watch?v=RsjKsaxbnds
<- Me.
Trades! Alters! Oh My!
Legacy: Dredge
EDH:
Nath of the Guilty Gear
(defunct)
Damia, Toolbox of Stone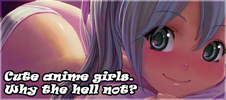 -Guild Wars 2-
Server: Fort Aspenwood
Character: Anarchy Stockingu - Lvl 80 Asura Engineer