XeroxedFool
EDH Primer Committee
Archmage Overlord
Join Date:

7/30/2010

Posts:

2,343

Member Details
Introduction:
---
This is my Roon of the Hidden Realm Deck. When Roon was printed in 2013, 5 years ago, I was disappointed with him. I wanted a legend to
flicker
, not one that flickers. At the time I was playing
Rasputin Dreamweaver
and while that was fun, I had always considered Bant to be the ultimate shard for ETB decks. Sadly, Roon was never built. I played Derevi Staxx that year. I played Jenara before and after Roon was printed. It wasn't until this year I started playing Roon. You're probably thinking, 'Oh xeroxed, isn't it nice that you and Roon learned to love each other? What a nice ending to an otherwise stupid story.' Well you are wrong, I was right about Roon all along. Something can't be the best option if it is the only option. Sometimes I play him and sometimes I untap with him. He is still the only creature in the deck removal is particularly good against. The deck is quite fun and I do enjoy playing it. I'm posting it here mostly to record it and put a link to it in my signature, I think that looks pretty.
Thesis:
---
This deck wants to ramp, draw cards, and combo off. It wants to do all of those things using creatures to do so, whenever possible. There is a beatdown plan available with Roon + Swords. His keyword abilities are nice and people often forget they are there. This deck does not want to play the control role in the game and generally doesn't care what the other players are doing. I'm not running board wipes or counters because I don't wanna. My philosophy is that all my creatures do their business when they ETB. I don't care if they get wrathed away or not. Counters are pretty prevalent in my local meta so I go under then with crappy dudes like Wood Elves and Mulldrifter. Its hard to gain tempo against a deck with some many cheap creatures and card advantage engines.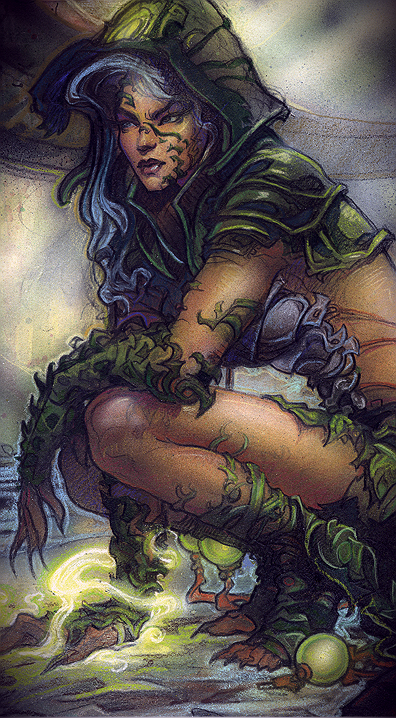 Combos:
---
This deck contains many infinite combos and I will try to explain them all here. Certain cards are the cores for many combos so I will use those as focal points to the decks win conditions.
Palinchron
---
Palinchron can be used to create infinite mana in many different ways. This doesn't win the game on its own, but it can create situations where it becomes very easy to set up other game winning combos.
Hey its getting late and Ill post more later if yall care.