darrenhabib

Join Date:

10/14/2016

Posts:

2,272

Member Details
Deck History. Why Voltron?
There have been a few threads started on this combination of partner commanders, and its no coincidence because both come from the Commander 2016 Breed Lethality deck, with
Atraxa, Praetors' Voice
normally at the helm. Both of them literally have the words +1/+1 in the card text, and obviously have a synergy.
The Breed Lethality pre-contructed deck is heavily focused +1/+1 counters themed, across a range of different cards. This primer is not an "upgraded" or variation version of that deck. It is basically taking two of the contained commanders and using their powerful abilities to construct a competitive build.

It must be noted that a lot of people playing Atraxa, Praetors' Voice as a commander have become popular for planeswalker (superfriends) and stax decks.

This primer is not much like the Breed Lethality theme, where focus is on building up massive amounts of counters within the 98 cards and going wide/big with lots of creatures. It remains focused on the commanders, with support creatures being mana efficient and having great utility. There is a heavy amount of control with the deck, to protect our creatures and stop any game winning spells by opponents.
I've play tested various builds with these two commanders. I know their strengths and also their weaknesses. So anybody looking to partner these guys up can use this as a potential guide or platform for building their own version of these two. I've gone through about five main iterations with this deck archetype. Learning from what worked and what didn't.
When looking at these two commanders, especially
Reyhan, last of the Abzan
, our intuition is we want to stack up as many +1/+1 effects as possible. We imagine our game is moving counters around and getting incredible value. My first build was always going to be the dream big version. Basically upgrading the Breed Lethality, packing in all the +1/+1 effects with Reyhan being the central focus of getting value and huge creatures. If you check out @Blueteam5 build
here
, it was the frame work for my first build.
The reality check is that no matter how amazing your board setup is, a board wipe leaves you stalled, back to square one. That deck archetype in particular is hard to build up again as it's all about incremental +1/+1. Some decks are able to get right back in it with a
Living Death
for example, but in this deck archetype getting the creatures onto the battlefield and building them up are two separate things.
However, the surprise of the deck is just how much
Ishai, Ojutai Dragonspeaker
or
Reyhan, last of the Abzan
become voltron commanders for fast wins. Too be honest, when I was first tackling these commanders, I thought that Ishai would just provide some "good" value via Reyhan. My intention was never to kill players with lethal commander damage, I just assumed she would provide additional +1/+1 counters for the general engine of the deck. What I've found is that an undisrupted and/or protected, Ishai becomes the biggest creature on the table by a lot, fast and early and threatens to kill players in two or even one turn.
In a two or three turn sequence she is often the greatest creature to fly the skies. She can battle with the likes of Emrakul and shake out her feathers for another day.
Ishai, Ojutai Dragonspeaker
doesn't seem like an obvious choice for a competitive voltron style deck. She doesn't have in built protection like other popular builds like:
Sigarda, Host of Herons
or
Uril, The Miststalker
. However she does have some evasiveness in flying. The reason why she is so good is that you literally don't need to put in any specialized cards to make her big. Opponents do that for you. If you can imagine you replace what normal voltron decks have as "buff" cards, and play with protection and disruption cards instead. This is the other reason why she is so good is that you can play blue for the best disruption in the game..counterspells. This is the "
Countermeasures
" part of the deck, and there is a lot of it. Most voltron commanders are not in blue.
Obviously you get games where people have an early answer, and that early game line of just killing people before they get setup doesn't always work out. So the deck does have other lines of winning and allows you time to setup the protection side of the board, before giving it another go.
Over the five iterations of builds, to give it more of a competitive edge, I progressively removed the +1/+1 centric cards, to more controlling elements, like counterspells, removal and protection.
Finally it's
four-color control deck, with aggressive commanders to finish the games quickly
. It gives very little breathing room for opponents to setup. In many ways this is like legacy's Sultai or Esper Delver decks but for the commander format. Get a flying creature that applies pressure, then the rest of the deck is focused on cheap disruption.
Well we asked for it, four-color commanders, and we got it. Rather than just giving us generals that had four-colors in the card, they also introduced the concept of two commanders.
I've already done a post on some of the additional benefits of partners if you want to check it out
here
.
But this is an interesting way of getting people into four-color strategies, without forcing all the color requirements to get their commanders into play. There are legendary cards like
General Tazri
, that have the mana symbols in the card text, to allow for casting without much color requirements, but these partners have the special advantage that they are cheaper to cast and provide two cards.
This deck might be for you if...
You want to try out two commanders as a new concept.
You like to apply early pressure with control backup.
You like playing creatures and you like being able to stop mass creature removal.
Playing four colors to give you benefits of each colors strengths. Black tutoring, blue counterspells, green mana fixing and white disruption.
You like the idea that your opponents have a virtual starting life total of 21.
This deck might not be for you if...
You don't like going all in with tapping creatures sideways for wins.
Like combos or really degenerate turns.
If your threats are answered, having "fair" turns setting back up again.
Relatively linear approach to game plan and winning.
Don't like relying on your commanders.
Very money expensive mana base.
One of the major advantages of this deck archetype is that you can take out the most problematic opponents quickly. You can potentially take out a Narset or Stax deck before they can really setup. The other opponents are happy to play out spells and not remove her when you are targeting what the other players consider to be the most problematic mid-late game deck at the table. Combo decks have a real struggle as you can kill them before they really get to setup and normally they don't have much disruption as their shell is more contained in what they want to do (gold-fish-bowl), and not stopping you.
Alternate commander options:
Rafiq of the Many
- bant colored commander, allows you to play blue for disruption with a hard hitting general
Playing other partners next to Ishai. At this stage I have not explored alternative partners to Reyhan, as the synergy between these two is outstanding. But there are alternatives, especially if you are looking to make a budgeted version for more affordable mana base.
A brief grouping of key cards. I'm not going explain why a Sol Ring is good in the deck, I'll not treat you like an idiot

Signature cards
Counters-matter
This deck does not focus too many cards on +1/+1 counters, outside of our generals, but we have some incredibly mana efficient cards to benefit from counters.
Hardened Scales
will make Ishai big fast.
Retribution of the Ancients
is an amazing card in this deck, removing threats and/or locking opponents out of playing creatures into it.
Sage of Fables
is actually a key card in the deck. Her ability to draw cards for value, plus the fact that she gives Wizards additional counters means that you can keep using
Glen Elendra Archmage
indefinitely.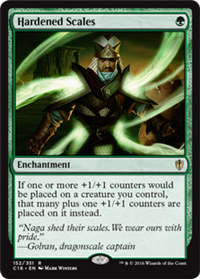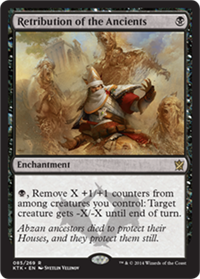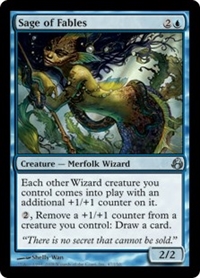 Protection
At the heart of this deck is a protection suite that makes spot-removal extremely hard to remove our commanders. Selfless Spirit is a nice addition to respond to a
Supreme Verdict
, which will get past our countering.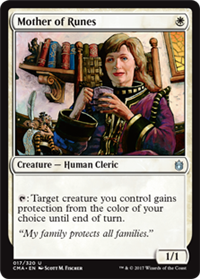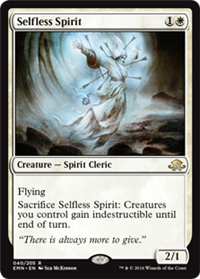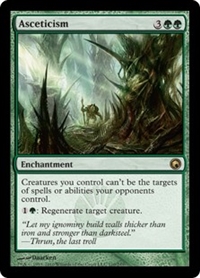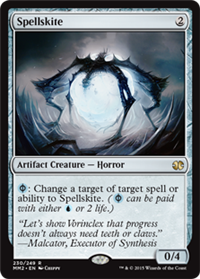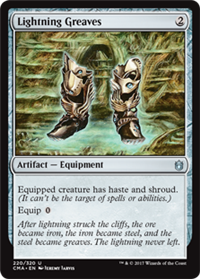 Evasion
Most times Ishai is the biggest thing in the skies, eating Dragons for breakfast, so her ability to apply pressure, even in the face of flying blockers, still makes her great. But these cards are key to insuring the fatal blows when opponents are able to put up flying blockers.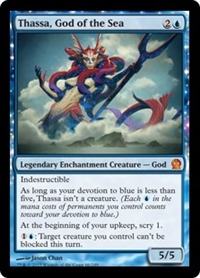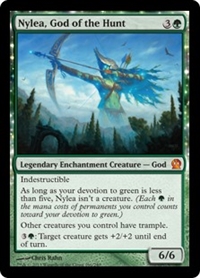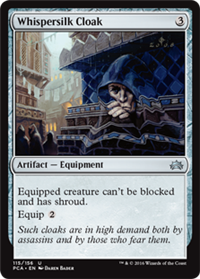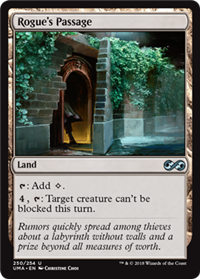 Counterspells
The corner-stone for being such a successful deck over other voltron builds. Stopping key disruption, like mass board removal, or in a pinch to stop spot-removal. Hard for opponents decks to out-right win, with being able to stop their key cards as well.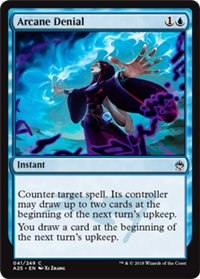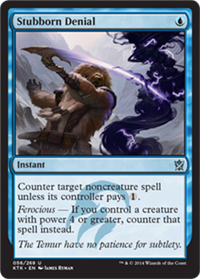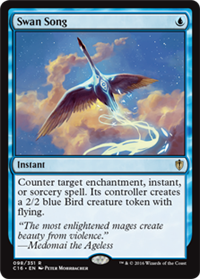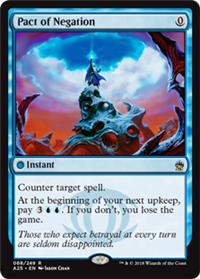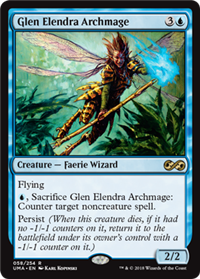 Disruption
Some nice mana efficient disruption from a range of colors, means that you can potentially not get locked out by any particular color hoser.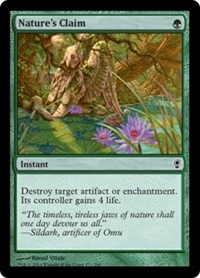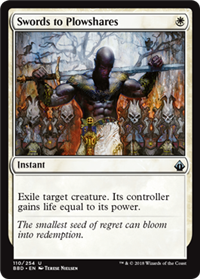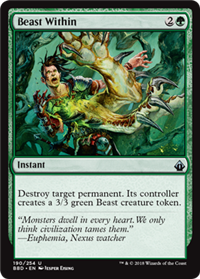 Mana fixing
The deck does not aim to go over-the-top with mana ramping, as it plays a fair game by playing out a threat, then protecting it. Often we are playing one card for our turn, then holding up mana for disruption.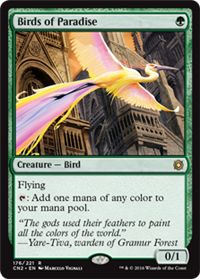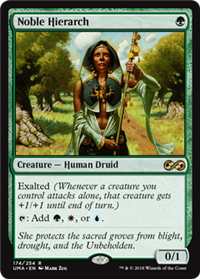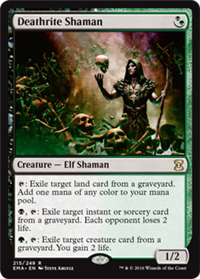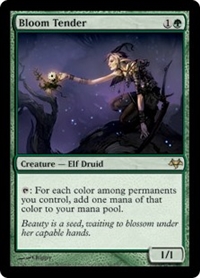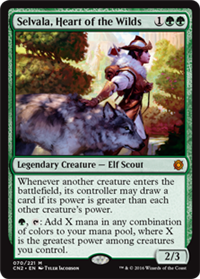 Sacrifice outlets
These enable you to sacrifice in response to either removal or attacking or blocking to give the ability to make ANY creature on the board huge. You can sacrifice Ishai or Reyhan at any time to shift the +1/+1 to a creature. Greater Good being the best of the sacrifice outlets. Quite often Ishai is sitting on plus ten counters, so you can sacrifice her, move the counters to another creature, draw ten plus cards, then recast Ishai. Once again you can sacrifice the creature with the counters to move the +1/+1 counters, probably back to put Ishai to get her up to lethal commander damage without having to wait for her to build up again.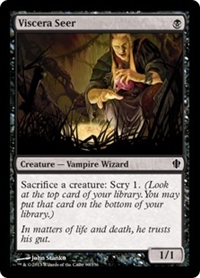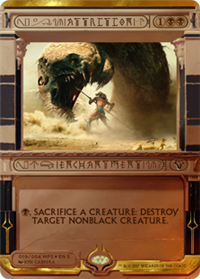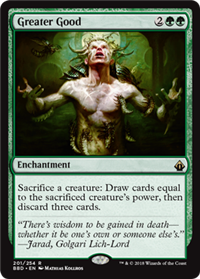 Searching library
Using an array of the best searching library cards from colors, makes a four-color deck very powerful when centered around creatures.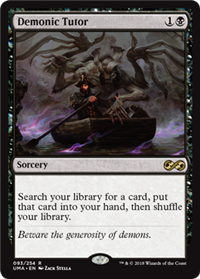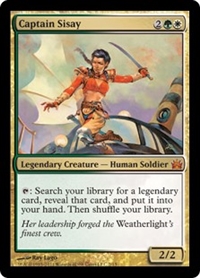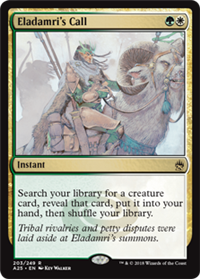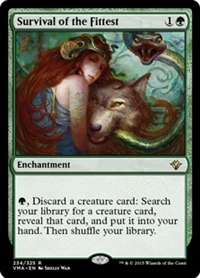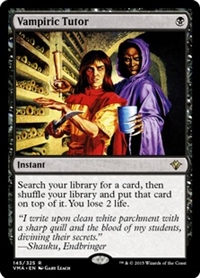 Game finishers
Both these cards can virtually finish a game the turn they are cast, Cataclysm being the best.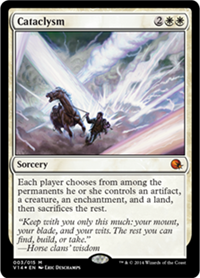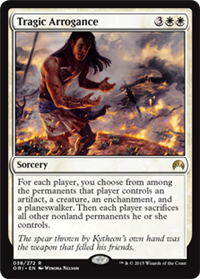 The deck grouped by converted mana cost
One of the key aspects of the deck is the relatively low casting cost of the deck. It peaks out at 5 mana and the bulk remains within average cmc of 2.37. The reason to keep the curve relatively low, is that we are looking to only play out one or two cards for board presence per-turn, while holding up mana for disruption, especially counterspells. It helps us remain competitive in the face of Stax as well.
The deck grouped by color
A fairly even spread between blue, green and white, with black being the least splashed. The mana base is especially focused around blue mana, as this is the most important to keep multiple sources up for counterspells.
Reyhan, last of the Abzan
+
Blade of Selves
= In a 4 player game, will garner you 18 +1/+1 counters each attack. 3 (+1/+1) x 2 (dead Reyhan) x 3 (number of Reyhans seeing triggers)=18. If you target herself she will be attacking for 21 commander damage first time.
Turn 2 play Blade of Selves, turn 3 play Reyhan, turn 4 equip Reyhan and attack for 21 damage. Sometimes you catch opponents without an early blocker. It happens.
One interesting twist to the voltron mechanic is that both Ishai and Reyhan can provide lethal commander damage (although they are treated as their own separate identities for commander damage if you're wondering). If you have a sacrifice outlet you can attack with both creatures and if you have enough +1/+1 counters on the board that either of them represents lethal damage, you can sacrifice the one that is blocked to move the counters for the killing blow. You can also spread out the damage so that Ishai and Reyhan attack separate players, building up commander damage for different players in the same turn. Certainly a new aspect to the game.
The deck can also go wide and have big non-commander creatures, so its not just stuck with being commander damage only win-cons. If you are allowed to just keep playing out creatures then you will get overwhelming board states.
Reusable cards in the deck for killing creatures are:
Retribution of the Ancients
and
Attrition
. A common line, is to sacrifice Reyhan to Attrition to remove a big threat, move the counters to Ishai, then recast Reyhan. Ishai gets +3/+3 and you've removed something that's threatening to take over the game. Also there are a few cheap creatures that can be sacrificed to Attrition in a pinch like Sunscape Familiar, Birds of Paradise, Deathrite Shaman, Noble Hierarch, Eternal Witness, Stoneforge Mystic.
Glen Elendra Archmage
is a central focus for controlling the game. Quite often an early choice for the creature tutors in the deck. She combos with Reyhan, in that you can distribute +1/+1 counters to nullify her -1/-1 counter. Meaning that you can keep her around indefinitely given correct setups.
Gavony Township
and
Sage of Fables
are other ways to remove the -1/-1 persist counter.
Seedborn Muse
and
Teferi, Mage of Zhalfir
are one of my favorite ways to get pseudo extra turns. With greens ability to tutor up creatures, Fauna Shaman or Survival of the Fittest enables you to set this up early.
Cataclysm
and
Tragic Arrogance
are amazing cards in this voltron style approach. You can put all the counters onto one of your creatures. Realistically killing one opponent and giving the others just a few turns to answer your threat. These are a real advantage over other voltron deck types where usually extra cards are needed to give your commander the buffs. Having to select just one of each can mean that you lose some value. We have none of those problems with this build.
Captain Sisay
can get it all for this deck. She can get mana fixing with
Gaea's Cradle
or
Selvala, Heart of the Wilds
. She can get evasion with
Thassa, God of the Sea
or
Nylea, God of the Hunt
. She can get protection with
Kira, Great Glass-Spinner
. She can get disruption with and combo with
Teferi, Mage of Zhalfir
.
Gaddock Teeg
is also a nice piece to get to ensure against most mass removal or powerful spell decks.
You have to be careful with
Kira, Great Glass-Spinner
, because its a bit of a nonbo when it comes to distributing +1/+1 counters. However use this card as more of a lock piece when you're already setup with a killing Ishai or Reyhan.
So it might seem that all the deck does is jam it's commanders and hope that you can stop anything untoward for the rest of the game. Well for the most part this is true, but there are some subtleties that can be done through the course of games and sequencing.
Early game:
The deck has a nice low curve and we have 19 cards that we can cast on the first turn. That give us a 83.42%% chance of have a first turn play. We also have 19 cards with cmc of 2, so that give us a 86.92% chance of having a turn 2 play (actually its higher than this, because a lot of the first turn plays are mana accelerants). Of course with Reyhan and Ishai we have a guaranteed 3rd and 4th turn plays. So this deck is almost always going to curve out.
To jam Ishai or not jam Ishai, that is the question?
I've found the best thing to do is just to play her out as early as your mana allows you and force your opponents to have an answer. Its interesting that because she doesn't start off big, people are less likely to counterspell or remove her early. This is a mistake, as it give you time to untap with mana up for protection.
If she is removed early, then by the time you are looking to play her out again, its likely that you have drawn one of your protection cards.
Either your opponents are not casting spells, which means you have tempo to setup on your side, or they are playing out cards and it just takes a few turns before Ishai is large enough to be threatening lethal damage.
Opponents spot removal soon becomes bad for them in this matchup as we do have a lot of ways to protect our commanders.
Mid game:
Quite often you are already threatening to kill one player or have already removed a player. Most of the time I focus on the powerful spell decks, getting them before they can setup. This really is one of the best things about the deck is that you have legitimate ways to kill combo players, without needing to get lucky drawing from your 98.
If we have had the unfortunate experience of our commanders being removed, then by this stage we should have an on-board protection card(s) like Mother of Runes, Spellskite, Asceticism, etc
By this stage we should have a counterspell or two to stop the really bad stuff. This is probably the most important part of playing this deck, in that using your counterspells only for the most game-breaking effects.
Do not stop anything medium your opponents are doing. One thing that's tempting to do is to counter a spell which removes part of your board. Really weigh up the effects and be patient with potentially taking a loss, for the sake of more long term plans. For example if Ishai is targeted for spot-removal and you have Reyhan in play, you're often better off letting it resolve, as the counters can be distributed and you can recast Ishai. Save those counterspells for mass removal and game-winning combos by your opponents.
Also often an opponent will play out a card which is problematic. However weigh up the options, and rather than countering the spell instantly, you can focus your attention on killing
that
player, so that you remove the problem all together. I've often done this. For example a player might play out something like a
Sheoldred the Whispering One
and you might only have 3 creatures in play. Your first reaction is to counter it because its just going to eat up all your creatures over 3 turns. However, its likely that you can provide lethal damage to that player over 2 turns. So often its better to save the counterspell for later, taking the losses of some of your creatures, only to remove that player before it gets your Ishai.
Sacrificing a large Ishai to a
Greater Good
mid game, often means that you can draw so many cards that you will have the complete suite of cards to remove or counterspell anything game-breaking. Do this with Reyhan in play so the counters remain in play. The fast artifact mana and mana creatures will allow you to play out Ishai again, and have mana up for disruption.
Late game:
By this stage most opponents have probably taken enough commander damage that even a medium hit by Ishai will probably do the trick. But going late game is not optimal, you want to have stopped any big setups and engines at this stage, otherwise its possible to just get overwhelmed with things to counter between opponents.
Often if you've got to the late game and opponents are still alive, well at least one or two of them, then Ishai and Reyhan have probably been answered, and you are looking to cast them out probably with quite a high mana tax on them. You're probably really wanting to have existing on-board protection like
Asceticism
and/or
Privileged Position
, as you will realistically be tapping out, or very low to get them out under high mana cost.
There are nice late game engines with this deck, getting value from
Retribution of the Ancients
and
Sage of Fables
, that allow you to go over-the-top with card draw and creature removal. Essentially locking your opponents out of the game.
Cataclysm and Tragic Arrogance are nice ways to finish the game fairly quickly, if not basically on the spot.
Change History
Added:
+ Enlightened Tutor
+ Force of Will
+ Selvala, Heart of the Wilds

Removed
- Birthing Pod
- Sunscape Familiar
- Aven Mindcensor

What this deck is not
I specifically left out most of the big additional +1/+1 counter cards like:
Doubling Season
,
Deepglow Skate
,
Vorel of the Hull Clade
,
Corpsejack Menace
,
Master Biomancer
,
Cathars' Crusade
. The reason is that spending the mana to get extra +1/+1 counters is low priority for this deck build. Ishai provides all the necessary counters to provide for lethal commander damage.
For example there is a combo with
Rite of Replication
with kicker targeting Reyhan, which garners you 90 +1/+1 counters! However 90 counters is all fine and dandy, very fun, but the reality is that you just don't need that much, and you'll NEVER be tapping 9 mana for a spell.
I also left out some of the other creatures that grow bigger with opponents casting spells like:
Managorger Hydra
,
Forgotten Ancient
,
Sunscorch Regent
I had these in previous builds, and they are nice counter generators, but actually casting them in conjunction with Ishai, is mana that I'd prefer to hold up for disruption and protection.
I've also removed some of the benefiting cards from +1/+1 counters, like
Fathom Mage
,
Gyre Sage
and
Mindless Automation
. These were hard cuts, but after testing I found that more often than not the +1/+1 are being protected well enough that shifting to creatures other than Ishai or Reyhan doesn't happen that often.
This is not a variation or upgrade of the Breed Lethality pre-contructed deck. This is primarily focused as lethal commander damage mixed in with the best counters and disruption for mana efficiency.
"Voltron" is usually synonymous with equipment and/or auras to buff up the creatures. This deck has the unusual angle that its not the content of the deck that provides the buffs so much, the commanders themselves do that.
---
One future thing I will add to this post is giving a guide on how people can build a separate deck from Breed Lethality using Reyhan and Ishai and on a medium budget. For people who want a second deck, but don't want to fork out a lot.