Stocking
Location:

Danville, KY

Join Date:

10/5/2009

Posts:

828

Member Details
Just thought I'd share my latest Nath creation, EDH
Nath of the Gilt Leaf
, or Nath of the Guilty Gear as I like to call it.
Based slightly around the interactions of Nath's ridiculous ability and slightly around the creature Tutor/Reanimation abilities of the Golgari colors, the deck is a bit more than " Let opponent have no hand ever". It has the win condition of that and Elves of course, but also with the toolkit of
Fauna Shaman
, Jarad,
Elvish Piper
, and big creatures FOR Jarad fodder. this combined with reanimation spells like
Beacon of Unrest
and
Zombify
allow for single turn massive damage.
Oh, there's a small mana ramp portion of the deck that allows for game winning drops, like
Genesis Wave
.
Elvish Archdruid
and
Heritage Druid
help with this a good amount.
Any suggestions are open! I am currently using this build of the deck live, but would love additional input on anything.
[Soundtrack]
Member.
http://www.youtube.com/watch?v=RsjKsaxbnds
<- Me.
Trades! Alters! Oh My!
Legacy: Dredge
EDH:
Nath of the Guilty Gear
(defunct)
Damia, Toolbox of Stone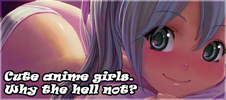 -Guild Wars 2-
Server: Fort Aspenwood
Character: Anarchy Stockingu - Lvl 80 Asura Engineer