Galspanic
Location:

Beaverton, Oregon

Join Date:

9/27/2007

Posts:

35,281

Member Details
Why play this commander?
Mono-green is a lot of fun to play because it gives you some of those old fashioned brusier moves that makes Magic fun. You get big creature, lots of creatures, and have some pretty solid draw power and solutions (answers). Any decent green deck won't really need its General to do well, but there is a reason Kamahl, Fist of Krosa is stronger than all the others: He protects your army. I don't really know why people use
Azusa, Lost but Seeking
and
Omnath, Locus of Mana
... or why they are the most popular generals. All they do is help make a ton of mana, but doesn't the deck already do that? A lot of the other General choices for mono-green give you thematic or combo elements but in a more generic approach to the motif,
Kamahl
does what Green has a hard time doing: preventing
Wrath
effects. By animating your opponent's land while there is a creature wipe on the stack, you kill all their lands and start over with a ton of mana. This should be an assymetrical enough effect that they A) Never do that again, or B) You win. Either way, it's good.
I guess, the fact that gives you an
Overrun
effect in the Command Zone is good to, but the deck tends to make pretty big dudes anyway. The only draw back of Kamahl is that he can get expensive if you have to cast him 3-4 times, but even then it's usually late in the game and you have a ton of Mana so it's not that bad. Or, you don't and you are going to lose anyway.
Deck History
I began playing Mono-Green like a lot of people - I saw some guy at the local shop puke out an entire deck with
Azusa
and thought it looked cool. After trying out a 48 land version of the deck I decided that it seemed like a complete waste of space to fill the command zone with Mana ramp. If the general got killed or stolen I was stuck with a bunch of land. If she stuck around I did fine, but it was the exact same progression every game. So, I started playing around with different generals and found that Kamahl simply gave me a more powerful card that was always sitting there in the Command Zone. The deck quickly dropped lands for creatures that put those lands into play and then I started tweaking things around to make it more creature-focused. Green interacts with creatures better than any other color and it just made sense to put things like
Farhaven Elf
in instead of
Cultivate
because of this fact. I found every effect I could and tried to find it strapped onto a creature card and so far it's gone quite well.
Deck List
Fully Altered Visual List
Change Log
The deck has been in progress for 2 years in that thread and a lot of things have changed around. Because changing cards in this deck is a lot more difficult than most decks the list has been pretty stable. But when a good thing comes around, it gets added and other things get cut.
- 1

Primordial Sage

-

Soul of the Harvest

just does what I want better than

Sage

+ 1

Soul of the Harvest

- 1

Forest

+ 1

Sol Ring

- Being able to push your 3 mana spells on turn 2 gives the deck a lot more power. Late game it's usually worse than a forest, but that's cool.

- 1

Aluren

- The card was too narrow and in my meta game it often enabled my opponents more than me.

+ 1

Duplicant

- With

Avacyn, Angel of Hope

I found myself needing a creature-based Exile spell for her.

- 1

Liege of the Tangle

- Pet card, but just not good enough.

+ 1

Craterhoof Behemoth

- This was the death knell for

Liege of the Tangle

. The Pump/Trample/Haste was just so much better.

- 1

Primeval Titan

- Banned

+

Yeva, Nature's Herald

- She was on the cusp and with

Titan

gone she made the team.

- 1

Wolfbriar Elemental

- I love this card but it's so bad. Cheating it into play gives you nothing but a generic 4/4. The tokens are nice, but just don't happen often enough.

+

Sylvan Primordial

- Newest member of the squad, but he does a lot!

- 1

Praetor's Counsel

- 8 mana for a

Spellbook

is not good. My graveyard is rarely worth purging and this card has underperformed for a long time.

+ 1

Bane of Progress

. No idea, but on paper this thing looks like a house. It's got the money half of

Austere Command

attached to a potentially large creature. Even it he was just a 2/2 I would run this.
Card Options
General
*
Kamahl, Fist of Krosa
- See above.
Land
*
Forest
- The core of the deck is plain old basic
Forest
.
*
Boseiju, Who Shelters All
- The deck plays a few big mana spells that other people love to counter. Tapping out for a
Genesis Wave
is only fun when they resolve.
*
Deserted Temple
- Sometimes your
Gaea's Cradle
can tap for a ton of mana and sometimes you want it to tap for 2 tons of mana (- ). Even with a basic
Forest
and a few mana doublers on boad you can get value out of
Temple
.
*
Dryad Arbor
- This is the definitive "grease" card of the deck. Turn 1 it ramps with
Green Sun's Zenith
. With
Oblivion Stone
it leaves you with a creature on board when everyone else is bare. It combos with
Azusa, Lost but Seeking
and
Cloudstone Curio
to trigger some ridiculous
infinite draw and infinite mana
tricks where you bounce creatures and simultaneously ramp. Worst case, it's just a 1/1 guy that you can block, attack and strap on a
Skullclamp
.
*
Gaea's Cradle
- If you want to make 50+ mana in one turn this is the best card to get there. The deck likes to have a lot of little creatures out and so does
Cradle
.
*
Inkmoth Nexus
- It looks like a bad little 1/1 infect, but with Kamahl it can easily be a 10/10 Flying death to the teeth.
*
Mosswort Bridge
- Getting 10 power isn't hard and there are cards that love being flashed in that it makes the cut. Sometimes it ramps, sometimes it's removal, and sometimes it's just a dude.
*
Reliquary Tower
- With as many cards that draw in the deck it's helpful to keep them in hand.
*
Misty Rainforest
,
Verdant Catacombs
,
Windswept Heath
- They may look like different cards but they really aren't in this deck. Their two functions are simple... First, they trigger
Landfall
with
Avenger of Zendikar
and
Rampaging Baloths
to make more dudes or make little guys bigger. The second thing they do it mess with the top of my deck.
Oracle of Mul Daya
,
Lurking Predators
,
Mirri's Guile
,
Sensei's Divining Top
, and
Sylvan Library
all give you information about your top card and often that card is poop. Fetchlands give you the chance to cut to something better.
Ramp Creatures
*
Azusa, Lost but Seeking
- You have
Forest
s in hand? Not anymore. She's good at taking all the extra land in hand and dumping it onto the table. Early on she is ~okay~ in this deck but I don't usually have a ton of extra land in hand. Later, after a
Regal Force
draw it's great!
*
Farhaven Elf
- 3 mana puts a land into play and gives you board presence. Being a creature makes it easy to tutor for and gives you board presence. 1/1's aren't anything cool, but if you overrun with
Kamahl
it can matter. Also, he's
Skullclamp
able.
*
Magus of the Candelabra
- On his own he's pretty much crap. But, with a mana doubler he is great. The main reason he's here is because completes the
Birthing Pod
chain. There aren't a lot of 1-drops that really work with this deck so, while not amazing, he does a lot to help grease things.
*
Ondu Giant
- See
Farhaven Elf
.
*
Oracle of Mul Daya
- Good old ramp for 4 mana. With top deck manipulation you can crank out 3-4 mana with this guy before he dies.
*
Rofellos, Llanowar Emissary
- Early game he's insane. Late game he can rebuild an empty board all on his own. Typically he eats removal and doesn't get to tap more than once, but pulling removal is good - it means they aren't killing your actual threats and as you can tell, the deck ramps just fine without him.
*
Sakura-Tribe Elder
-
Birthing Pod
curve? Check. 2 mana ramp with a dude attached. Good card.
*
Seedborn Muse
- If there is a most "win-more" card in the deck
Seedborn Muse
is probably the up there. She isn't needed at all, but with
Ant Queen
you can spit out an army by the time it's your turn again. With
Kamahl
you can have mana open to turn your opponents' lands into creatures if they destroy all creatures. Or, you can drop Divinity Counters all over your stuff with an
Oblivious Stone
out.
*
Solemn Simulacrum
- See
Farhaven Elf
and when he dies you get a card.
*
Sylvan Ranger
- This card is snickered at sometimes, but it's another "grease" card that does some very useful and redundant things. She: puts a land in hand, has 1 toughness for
Skullclamp
, puts a body on the field, and gives you another 2 mana creature for
Birthing Pod
.
*
Sylvan Primordial
- For 7 mana I get to blow up 3 things usually and then grab 3
Forest
s.
Reach
is such a silly ability on this card, but it's got a big ass and can grab some big creatures out of the sky. So far,
Reach
has been pretty good. And the other stuff is awesome.
*
Vorinclex, Voice of Hunger
- Mana doublers are what this deck is all about and he's a big fatty that doubles my mana. The tap-down thing is really sweet too, but frankly I'd rather he didn't have it.
Vorinclexl
dies way too fast because of that ability and I really play him for my benefit, not to screw people.
*
Wood Elves
- See
Farhaven Elf
, but with two mana doublers out he's a free creature!
*
Yavimaya Druid
- See
Farhaven Elf
. I could say something about giving the land to an opponent so I have an unblockable 1/1 but really I can't say I've ever done that.
*
Yavimaya Elder
- Lands in hand are good. I don't want to drop a million
Forest
s a turn but he/she keeps the deck from getting land screw and lets you take full advantage of cards like
Exploration
.
Other Ramp
*
Caged Sun
,
Gauntlet of Power
,
Vernal Bloom
, and
Mana Reflection
- They make your
Forest
s tap for lots of mana. The deck loves to have a lot of mana.
*
Doubling Cube
- This one is pretty goofy, but it's really easy to hit triple digit mana with
Doubling Cube
. It's not necessary at all, but it allows for some huge turns that end the game right away. It's also handy when you Genesis Wave into it and need to make 12-20 mana to seal the deal.
*
Early Harvest
- This is another way to get a lot of mana really fast. It's a 1-shot deal, but usually is enough to power out what you need. Most of the time it generates 10-12 mana but in a pinch it's just a
Dark Ritual
.
*
Exploration
- Play an extra land per turn! Play this on turn 1 and you get to play the 3-drops on turn 2. The deck wants to play something every turn so this also plays the "1-slot" really well. After a big
Genesis Wave
though this lets you play a land to trigger
Landfall
too.
*
Rites of Flourishing
- It's like
Exploration
but you get to draw an extra card. This is not one of the better cards in the deck because I don't really have any way to break the symmetry. It is useful though.
*
Rude Awakening
- This is a powered up version of Early Harvest. I have never used it to animate my creatures though. It's untaps nonbasic lands and that can make it superior to
Early Harvest
when gearing up for an Alpha Strike.
*
Sol Ring
- I wanted to avoid this card since the deck already makes so much mana early on but the rationale is the same as
Exploration
- it is something to do on turn 1 and can get you to the 3-drops on turn 2. It's almost always useful but once forests start tapping for 3 mana it looks pretty lame.
*
Storm Cauldron
- This card is such trash. It's can be like an
Armageddon
every turn if you don't play it right. But, when you do play it right it can stop all your opponent's from doing about anything and with
Gaea's Cradle
you can tap it up to 3 times in a turn. The main thing about it is that when you have the ability to play 3-5 land per turn and have mana doublers, you lose nothing and your opponents get their mana base wrecked.
Draw/Tutor
*
Birthing Pod
- The deck already operates like a bit of a creature tool box. Pod lets you fish for answers easily. It can also help sac
Yavimaya Elder
and
Solemn Simulacrum
to get their cards too. The deck already has a pretty strong distribution of creatures - all the way from 0 to 10 - so
Pod
just makes sense.
*
Chord of Calling
- Being able to flash a creature in to draw, pump, or even block is good stuff.
Avenger of Zendikar
and
Ant Queen
Tokens are great at grabbing a
Regal Force
to draw a ton of cards, but sometimes the deck needs to flash in a
Sylvan Primordial
to kill a
Ensnaring Bridge
or one of those single cards that just kill the deck.
*
Defense of the Heart
- If this card goes off you should be surprised. I run it to bait removal early and to pressure people later on. It rarely grabs me creatures but it does freak people the **** out, and that's good at letting your other threats survive.
*
Elvish Visionary
- Board presence that replaces itself. That alone is good enough. Combine with
Cloudstone Curio
and it can be a critical part of a huge card draw engine. With enough little dudes in hand or near the top of your deck you can dig for a win fast. Also, she helps fill the critical
Birthing Pod
2-slot.
*
Genesis Wave
- Play a quarter of your deck at once? Sounds good.
*
Greater Good
- There are times when you have 40 creatures on board off a huge
Genesis Wave
or
Regal Force
draw and no matter what you do, there isnt' anything you can do without
Concordant Crossroads
. An army of huge Plant or Ooze Tokens are great to trash for cards. It's also a way to keep
Kamahl
from getting tucked or stolen.
*
Green Sun's Zenith
- Another toolbox enabler. The real treat is to ramp with this card on turn 1 by grabbing
Dryad Arbor
. Getting shuffled back in is just gravy.
*
Kozilek, Butcher of Truth
- He is a Draw 4 and graveyard shuffler... and a gigantic
Annihilating
monster. I do have him listed as a Draw spell since that's usually what I use him for, but we all know how much of an impact he has once on board.
*
Lurking Predators
- With well over one third of the deck being creatures and having a lot of top-deck control, this card is just great. Whenever anyone plays something I get a guy or just Scry 1.
*
Mirri's Guile
- It's a weaker version of
Sensei's Divining Top
but also doesn't require any additional investment once it resolves. It just sits there and lets you set up the top couple cards. This matters most with
Oracle of Mul Daya
and
Lurking Predators
.
*
Regal Force
- I like when I have a bunch of scary guys on the table. I love when I can draw a dozen cards to combo off and win.
Regal Force
is one of the 3-4 strongest cards in the deck simply because he is a creature that fills your hand.
*
Sensei's Divining Top
- I don't actually run this card in a lot of my decks, but in this one it's easy to use and smoothes things out nicely.
*
Skullclamp
- In any deck with an excess of X/1 creatures you run this card. 1 mana, draw a card is usually how it plays out since there are often a million little guys just sitting on the table.
*
Soul of the Harvest
- Like
Lurking Predators
, it just sits there and takes advantage of the relatively high creature count. And, he has trample and is sort of big.
*
Sylvan Library
- This completes the triad with
Sensei's Divining Top
and
Mirri's Guile
. Redundancy is good when you run a combo/synergy based deck like this one.
*
Tooth and Nail
- More often than not, I grab
Regal Force
and
Avenger of Zendikar
. Sometimes though it's good to fetch a
Duplicant
and
Indrik Stompholwer
. It's just another toolboxing card.
*
Worldly Tutor
- Get a creature for the next turn or put something like
Kozilek, Butcher of Truth
on top of the deck while
Lurking Predators
' ability is on the stack. 1 mana is a really small investment to get the creature you want.
Removal
Acidic Slime
,
Bane of Progress
,
Indrik Stomphowler
,
Terastodon
,
Woodfall Primus
- Creatures that blow up stuff you want to kill when they come into play. Each one is slightly different, but the main role they all serve is killing artifacts and enchantments since I get stopped by a lot of those.
*
Beast Within
- Instant speed removal of any permanent? In Green? Wow.
*
Duplicant
- Some creatures are really tough to handle with this deck.
Duplicant
kills. Being a creature means that I can tutor for him easily and the fact that he's colorless is amazing in a meta full of
Sword of Feast and Famine
.
*
Krosan Grip
- It's simply the best 1-shot
Naturalize
variant in the game. When I kill something I want it to be dead.
*
Oblivion Stone
- The only board wipe in the deck. Being a permanent than can go off the turn you play it is a big advantage over
Nevinyrral's Disk
. Getting the option of saving some permanents too is great. Add a
Seedborn Muse
to the mix and you can let it sit for a turn and walk away with a strong board presence while everyone else has nothing but some land.
Dudes
*
Ant Queen
- She is a 5/5 for 5, which is sweet, but her real role is to be used as a mana sink. Just being able to drop a couple little ants here and there is helpful and when you have
Seedborn Muse
out she can get out of control.
Ant Queen
also seems to combo with
Gaea's Cradle
pretty well too since the more ants she lays the more ants she gets to lay. Add
Muse
and
Cradle
and 40-50 tokens when it's your turn again is not unheard of.
*
Avenger of Zendikar
- He's an army on 1 card. The plant tokens can get huge and they buff up things like
Gaea's Cradle
,
Regal Force
, and
Craterhoof Behemoth
. In fact,
Tooth and Nail
fetches
Avenger
and
Regal Force
more often than not.
Avenger
is also nice because if you
Genesis Wave
into him you can stack the triggers so you get ~some~ guys that all get rally big off the lands that come in next to
Avenger
.
*
Craterhoof Behemoth
- He gets big and can make a bunch of little guys almost as huge. The haste is the reason I run him though. Sometimes I have people close to dead, they wipe the board and I need to swing in for lethal the next turn. The deck loves haste and wants it as much as possible.
*
Gelatinous Genesis
- The Ooze tokens have two main functions, and attacking isn't really one of them. First, they get fed to
Greater Good
to draw a game ending, help power out something else by bumping Gaea's Cradle, or adding creature count to
Regal Force
. Their second purpose is to force a board wipe from my opponents. That said, if I am sitting on 15 15/15 tokens I will swing.
*
Rampaging Baloths
- He's just another version of
Avenger of Zendikar
. The beasts are bigger right away but not as game breaking as
Avenger
. Still, totally playable.
Other (Combo, Recursion, etc.)
1
Akroma's Memorial
- As mentioned before, the deck likes haste and Memorial is hands down the best haste outlet the deck has. The Flying, Vigilance, and Protection from Red and Black is cool too but I can usually muscle my way through as long as I can attack.
1
Cloudstone Curio
- Curio is a combo piece that works well to give the deck more plays. It allows you to reuse your "Enter the Battlefield" triggers once you have a bunch of mana. Stick an
Elvish Visionary
in there and you draw half your deck.
Soul of the Harvest
lets you draw a ton too. Someone tries to kill your creature? Flash in
Yeya, Nature's Herald
to save that creature and then play it again. Just being able to use the "Enter the Battlefield" effects of the deck's creatures more than once is worth the slot.
1
Concordant Crossroads
- See
Akroma's Memorial
.
1
Dosan the Falling Leaf
- I like to play my turn without you messing with me. I ran
City of Solitude
, but that turned off the "wrath protection" that
Kamahl
affords us.
Dosan
is also a creature so I can tutor for him easily too.
1
Eternal Witness
A creature (good) that brings back a card from the graveyard (excellent). She combos with
Cloudstone Curio
too!
1
Yeva, Nature's Herald
- This is the most unnecessary card in the deck but she just greases everything so well that she slips into the Command Zone sometimes. Creature that have flash give this deck an edge since they don't have to wait around to get blown up for a whole turn. When
Big Dumb Green Stompy
gets to say "And at the end of turn...." it's a good day.
Strategy
When you play this deck you have to treat it as a Combo-Aggro stack of cards - and in that order. The first think you want to do is drop a forest and play something on turn 1. There are enough solid 1 mana moves that you should have something to do early. The worst thing to do is wait until your 4th turn before you do anything. Yes, that isn't going to kill you, but it means that you are playing a fair game and this decks sucks when it's playing fair.
The 3 spot is pretty much where all the early game power plays are. It's where you play a Farhaven Elf type creature to drop another land or even Oblivion Stone or Birthing Pod. Whatever it is, 3 mana is where you force the game into "mid game." Once you get that rolling it's just a matter of doubling your mana, drawing some cards, playing a bunch of creatures, and then swinging as much as you can.
As mentioned above,
Kamahl's
main job is to protect your team from board wipes. I don't find that I rush him out as soon as I have 6 mana. Without to dump into him he is a pretty generic creature. But, if I can play him on an empty board nobody wants to waste a
Damnation
on just him. If I can untap with him online, I can start to vomit up the deck at my own pace depending on how much available mana I have. If it looks like I can combo off by dumping everyone onto the table he becomes a normal guy, but sometimes it's a swarm of Ant Tokens that need a boost and he does that too. The strategy is pretty linear and simple: Ramp and swing. But, there are enough subtle interactions between the cards that it really can play out in a number of ways.
This deck also just flat out loses sometimes. It's not that it's weak to particular deck types, but if a hardcore Pillowfort deck has a
Torpor Orb
on the table with an
Ensnaring Bridge
or
Sphere of Safety
, a guy with a
Blazing Archon
, or even a well timed
Wake of Destruction
, I die hard. The strategy is simply to attack and abuse
Enter the Battlefield
abilities. So anything that stops those makes it a bit tough. Every card has a way to be beaten, but in some cases you only have 2-3 cards that get around the obstacle.
Personal Bio
I talk about myself way too much already, but just a bit more about my MtG background.... I started playing in 1995 when I was in High School. I threw away most of my cards when I left for college, but occasionally bought a pack or two to see what the current stuff looked like. In 2007 I found the last of my cards in a box that I pulled out of my parent's garage - a Tournament pack with a 60 card Esper-Merfolk deck - and found that I had a ton of free time because I was unemployed living in a new city without any friends. 6 years later I have a job and run a weekly EDH game out of my house. It's nothing fancy, but we have a good group of regulars.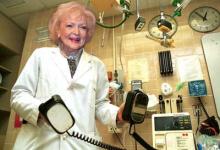 Follow me on instagram @galspanic