rhakee
Location:

New Mexico

Join Date:

4/27/2012

Posts:

1,226

Member Details
Teneb: It's Harvesting Time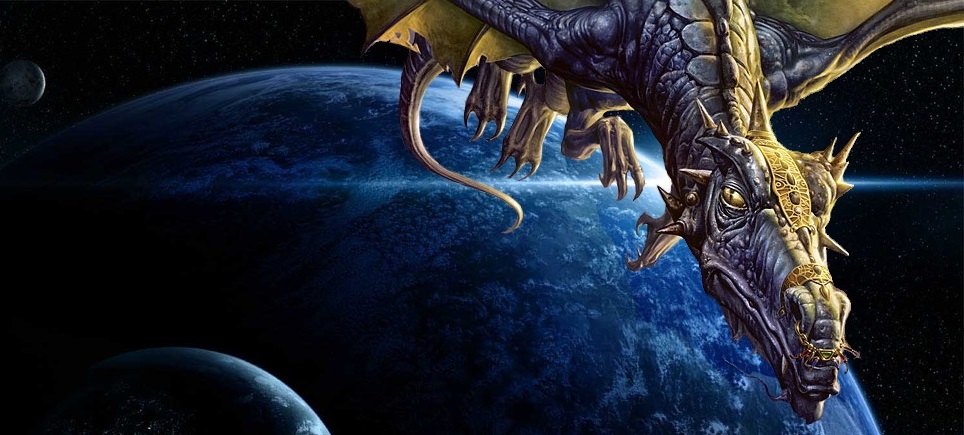 ---
Teneb, the Harvester

is a very versatile commander. He is in a set of three of the best colors in this format as well as being able to helm multiple strategies. This thread will mention those strategies but will outline a detailed guide for my personal deck, which is at its core is a toolbox build with control elements. This deck is strong and resilient, but takes some time to understand fully how to pilot. Because of that, I try to make my guide as general as possible. The card selection won't be that specific, simply because I believe other people's deck should be as versatile as Teneb himself. My deck will be kind of a starting point and I will also feature different builds for people to use in case my build is too expensive or simply not for their tastes. This primer should be a very broad experience in the sense that there is something here for everyone. We got decks for aggro, control, and combo players alike. With that being said, I hope you enjoy this primer.

There isn't much lore about Teneb, or the other Primeval Dragons from Planar Chaos. If you want to learn more or join the community discussion, look

here

.
---
Let us break down Teneb piece by piece and figure out why we would pick him to lead our army:

Awesome alter by Galspanic

Well, 6 is an interesting number for a Commander. Its not too expensive, but its not that cheap either. You will only get to play him a couple of times until he starts become super expensive. This is means we need to build around not relying on our Commander to be out frequently, however being able to utilize him with our build when we need to. Thankfully he isn't too mana intensive, the : helps give us some wiggle room in casting him. Now, to analyze his colors. He belongs to three of the five colors of magic: Black, Green, and White. This is often referred to as the Necra, Junk, or more recently the Abzan colors.

Black offers us the best tutors in the game. Also is the second best color to generate card advantage... for a price, of course. In addition, black has some of the best removal in the game. Lastly, black is the main color that interacts with our graveyard, which you will see is very important in this build.
Green has the best mana acceleration in the game, hands down. Not only this, green houses some of the fattest creatures in the game. Green is a color that supports monsters, which this deck craves.
White has the next best removal in the game, as well as one of the best colors in controlling and locking down the board, which is helpful against opponents who begin to gain the upper hand in games. White also offers the best creature protection.
Abzan color combination gives us a build that has the best creatures, tutors, recursion, and removal in the game. All of these together make a powerful weapon that can eliminate any opponent. This is why one would pick the Abzan colors. So, why Teneb? Let's continue.

Legendary Creature-Dragon:

For this build, not relevant tribal type. But, he's a flippin' dragon. You can't argue with that.

Flying:

Evasion is so important in Commander. Evasion gets your creatures across the board and connect to our opponents. Which is important for the next point.

"Whenever Teneb, the Harvester deals combat damage to a player, you may pay

Wow... So, if I hit an opponent and pay the dragon tribute, I can get ANY creature from ANY graveyard? This is why we run Teneb. His ability can be used to rescue our own fallen creatures, or take our opponents best creatures. Many abilities in EDH are based around ETB triggers, so Teneb could possibly get a creature that could turn the tides of war to our favor. . If you do, put target creature card from a graveyard onto the battlefield under your control.":

6/6:

That will make a dent in any creature or life total.

Overall, Teneb seems very powerful. But there are other Commanders for this color combination. We can briefly look over them. However is generally a boring topic, since a dark dragon that can raise the dead overshadows all. But if it would please the reader, here is a list of comparison.

Ghave, Guru of Spores: Ghave lends himself to a build that revolves around Tokens and Counters, as well as becoming an uprising combo general. Teneb does utilize tokens and the occasional counter here and there, but this build has little to no combos. We are focused more on big creatures and utility spells. Ghave is simply another strategy all together from Teneb.

Doran, the Siege Tower: Doran was one of the first Commanders I played with. He is an interesting commander since he can be piloted as a defensive commander that can easily turn aggressive. Doran is a very defensive and controlling build. Teneb is, on the other hand, an aggressive build that still uses a little of control.

Anafenza the Foremost: The most recent addition to our series of commanders, Anafenza offers some interesting hate for other graveyard based commanders. Interesting enough, she falls in more of a deck that doesn't utilize reanimation that much. I honestly don't like her because she doesn't seem like a good fit in these colors. I suppose she belongs in any sort of deck that can utilize +1/+1 counters and needs to hate out opposing graveyard strategies.



The competition... which is giving this
card more credit than it deserves.

Daghatar the Adamant: I love this guy flavor wise and I am super happy Junk is getting a bigger pool of generals. Problem with this guy is I look at him and I think he is a weaker Ghave, Guru of Spores. I don't think he is a better control general than Teneb, and he would require a little more build around to be… well, adamant.

Karador, Ghost Chieftan: Ah, yes. Karador. Teneb and Karador have been butting heads for some time now, since both Commanders revolve their builds around the same strategy: Reanimation. Karador is very focused on the graveyard and relies on it to be filled to bring him into play efficiently. In addition, he helps reanimate creatures himself. Teneb, however, doesn't rely on the graveyard to be full. In fact, you could win with Teneb because you don't need your graveyard to be filled in order to make the most use of him. All you need is your opponent's graveyards to be packed with fatties. And that is quite easy, given that we have the best removal in the format. So, when it comes down to which of the titans will run the show, its a matter of opinion. Karador is the better choice for Reanimation strategies, while Teneb is simply better for Toolbox strategies. This is a guide for the Toolbox strategy, which is why we picked Teneb, since Karador simply cannot utilize it as efficiently as a graveyard deck. DeadManSeven made a great point about the difference between Karador and Teneb:


Quote from

On the subject of efficient reanimation, I was thinking the difference between Teneb and Karador, and the thing I've noticed about Karador decks that I don't want to do with my build of Teneb is that they have more creatures that require their general to function properly. Cards like

Kami of False Hope

,

Spike Weaver

,

Doomed Necromancer

,

Necrotic Sliver

, and so on - self-sacrificing creatures that need to be brought back repeatedly to get full value. With Teneb, the creatures you play tend to be already strong on their own and just get better in combination with cards they have synergy with. That I think is the big difference between Karador and Teneb - you can cripple Karador by taking away either the graveyard or the general, but Teneb is still a 6/6 flier for 6.


No matter how you put it, in the end, we are the ones with the 6/6 Dragon for six. Your argument is invalid.


Let us wrap up what we learned from our dissection of the great dragon, as well as analyzing him next to his competitors.

You may like Teneb if:

You love dragons.
You like to have an answer to everything.
You like to interact with the board.
You like huge monsters.
Creature-based builds tickle your fancy.

You may not like Teneb if:

You dislike any of the above reasons.
You like to combo out to win.
You don't want to win through the combat step.
You don't like Dragons? Lame.
---
Using Teneb:

It's no lie that a 6/6 dragon with no haste is quite clunky. I mean, you could ramp into him turn 6. But you would get no value out of your big fat fatty. Teneb relies on having graveyards packed with goodies. Ramping into him as early as you can be pointless since probably nothing worth reanimating is in the graveyard. That is another point.



"Give him the ass-kickin boots!"

Teneb is an investment.

Teneb isn't a commander you can afford to play, simply because you can. Teneb needs a lot of set up and a lot of planning. First, you need to have mana open. Ideally have 9+ mana available. If he isn't countered, he is open for removal. You need a way to protect him somehow or make use of him right away. Hall of the Bandit Lord is your best friend. Giving Teneb haste makes him that much better. Being able to connect right away is so potent and powerful. The final factor in Teneb's usage is a couple of well-stocked graveyards. Whether its yours that you've been filling with Survival of the Fittest and company, or an opponents that is filled for any number of reasons. A healthy meta with numerous boardwipes will drop some goodies in the yards for Teneb to dig up.

So, we have mana, we have utility, and stocked graveyards. How do we fully use Teneb? Play him when you know you can grind advantage off of him as well as gain presence on the board. A flying 6/6 is nothing to sneeze at. Once he's out, start swinging. I don't think you can try to be diplomatic with a huge dragon running around the board. My suggestion: go for the control player. They are the ones who pose the most threat to us. And, they're control. Midrange and Control has been dishing it out since 1993, while Aggro just runs around smashing everyone. But anyway, go for players. Focusing on one player is a good healthy choice. Keep in mind that when Teneb connects to a player, he can reach into ANY graveyard. Not just the player you hit. So as long as you make contact, you can get your value. I briefly mentioned the Hall as a good piece of Teneb utility. Brawn is another awesome option. Trample punches through chump blockers. Dauntless Escort can save him from a surprise attack from an opponent. Usually if Teneb connects once, you gained value from him. If he sticks around, you will win.

Deck Objectives:

So what is this deck really about? How does it play? To be honest, there are many ways this build can play out. The deck has been built to adapt to the current board state and evolve your game plan to the surrounding environment. If there are prominent aggro decks, you can go defensive. If there are grinding control decks, you can begin dropping the early threats and swinging. Basically, the game plan is to drop big creatures and swing while stabilizing the board via removal spells and this strategy can be altered due to whatever is on the board.

Early Game: Drop as many lands as you can. Ramp up with your land fetchers. These will give you land as well as a body to chump block in case someone is planning some early game shenanigans. Also, try to get a draw engine up and running if you can. An early Sylvan Library can help push down things you don't want right away and things you need. Prioritizing is a key tool for your succession in the early game.

Mid Game: After about 5-6 lands, you want to start setting up. Put up defensive enchantments likeGhostly Prison. Begin to start answering the threats on the board. This can go from removing creatures to taxing artifacts to establishing blockers. You usually don't want to attract too much attention, as the board can quickly turn on you. Make your moves diplomatic and use your resources and removal sparingly. If you wish to thrive in the mid game, keep your threat perception down and build your defenses up.

Late Game: At this point, graveyards are stocked, tensions are high, and players are beginning to struggle. Now is the time to move in. Drop huge threats and creatures that lock down the board. Reanimate monsters and draw cards. Begin to hit players hard and removal all of their creatures. Bring in Teneb to finish a player or any other big monster in your deck. In other words, to finish the game, play big creatures paired with utility and support to push for victory.

Opening Hands:

You can really stretch around what is in your opening hand. Your opening hand important, due to the fact that it can determine what game you have. If you have a lot of creatures, you may consider going aggressive. Sometimes you have a hand full of control and decide to take the grinding route. Either way, these are some things you want in you're opening hand.



"You got the goods?"

Lands: Lands are uber important. You kinda need them to play Magic. 3-4 lands is where I get comfortable. 5 seems to be too much, and 2 seems WAY too little. Make sure you have, at the least, two of your three colors. All three is ideal however. Utility lands in the early hand aren't ideal, but having one is okay.

Ramp: Your early game should be built off this. Creatures usually get you either basic lands or Forests, so your beginning mana base will be very green oriented, which is fine. Also, there a number of artifacts to help you roll ahead a little faster. You should always have one of these guys in an opening hand. You will roll out very slow if you don't.

Removal: I always like to have at least one piece of removal. Whether creature or other permanent, I feel safer knowing I can answer something right away, just in case. I'm never upset seeing a Path to Exile in my opening hand.

These are other cards I tend to want to see in my opening hand. While they are not prioritized as the last three options, they're still good.

Draw: Drawing cards is something I'm going to need later int he game when I begin blowing out my hand and need more fuel. Blue has the luxury of having a fully stocked hand. We come close with our draw effects. To see one in my opening hand, I know I won't run out of steam anytime during the game.

Reanimation: I don't have many ways of getting a early stock pile in my yard, but reanimating early is quite aggressive. I don't mind seeing a reanimation spell, but I would prefer to draw it later.

Fatties: Usually, you don't want a fatty in your starting hand. Drawing one three or four turns in is good, but usually it just takes a slot for something that can be more useful in the late game.


Themes in the Deck:

Toolbox: This deck has a number of themes going. The main one is toolbox. The way the deck is built, you should be able to answer any issue at hand. You are bleeding into the color black, so expect the best tutors in the game. Followed by green and white, your creature package is unparalleled to other builds. You have creatures that grab other creatures, spells that can get you something on a moment's notice. Need a fatty? Any creature tutor will do. Got a creature problem? Grab Big Game Hunter. Tokens coming for you? Elesh Norn, Grand Cenobite. Someone locking down the board with a creature? Linvala, Keeper of Silence is your lady! Need to protect your creatures? Lets go get a Dauntless Escort for that final push. Any situation, our creature toolbox is ready to help.

Creatures aren't our only answers however. Putrefy and Mortify are very versatile creature answers, followed by Swords to Plowshares and Path of Exile. And sometimes there are just too many creatures to deal with. So we got a couple of tricks to take care of everyone in one swoop. Akroma unleashes her Vengeance upon the board and eliminates all threats. Keep in mind the synergy of board wipes and Dauntless Escort.

But sometimes responding to the field isn't really what we need. Maybe we need help setting up our own side of the field. Ramp is an important one. You have numerous creatures like Farhaven Elf to grab lands, or Wood Elves for more specific duals. Life from the Loam can get back fetches or discarded lands (via Jarad) and also fill our graveyard. And sometimes we need some draw to stock our hand. Sylvan Library and Phyrexian Arena to the rescue!



"I don't wanna play Commander anymore!"

Reanimator: Another theme is our graveyard. Most Teneb lists you see are based on reanimation. Filling your yard, then leaning on it for advantage. Well there is a reason we aren't Karador. The graveyard is much too fragile to depend on. If someone exiles it, and trust me Hyrdas hate graveyards, then you are SOL. Seriously. You have a hand full of reanimation that is useless and your field is empty. All of your answers and win cons were sitting in your graveyard. This is where Karador fails, and Teneb rises. Teneb doesn't need your graveyard to be full. We rely more on our library, which is MUCH harder to remove (bring it Laz). That said, we still use our graveyard. The graveyard is a wonderful resource, given that thats where all of our dead creatures go and milled cards. We can grab back any monster or spell. Just because we used it, doesn't mean we are done with it. Animate Dead is an all star in this deck, followed by Sheoldred, Whispering One. Mass reanimation is something people never expect, so Living Death is a monster. Wipe the field and bring back all creatures? Keep in mind our graveyard is much more stocked than other players, via Fauna Shaman, Life from the Loam, and company. If used right, your graveyard can be a fantastic resource. Just don't depend on it. Plan B's are always awesome.

Voltron: Don't forget that your commander is a dragon. He can very well kill people on his own. There is a problem. You keen minded fellows may note that six is a number that does not evenly divide into 21 commander damage. Because of this, Teneb alone needs FOUR turns to kill a player solely with commander damage (6x4=24). Voltron strategies are all about math. The perfect equation for a Voltron commander is (3x7=21). This gives one less turn to hit an opponents and is in itself more efficient. If you want to kill people with Teneb, you need to put in a little work to meet the second equation.

First of all, Teneb doesn't protect itself. It he doesn't get countered or tucked, he will get removed in a couple of turns. Shroud and pro abilities help here. Lightning Greaves not only offers protection, but haste, which Hall of the Bandit Lord also offers. Haste means that he can start hitting when he drops. Flying is his evasion, but sometimes that isn't enough. Shizo, Death's Storehouse offers some extra evasion to get him through. But getting him through and keeping him alive is only part of the struggle. The second part is making him hit for 7+ per turn. This can be achieved with various artifacts, Planeswalkers, and enchantments. Note that you have pump spells throughout the list I am offering. If you decide that you need to voltron it out in order to win, the deck is naturally built to defend and pump Teneb.

Superfriends: Superfriends is one way to play Junk colors. Superfriends is a term loosely used to describe a deck that grinds most of its advantages off of Planeswalkers. Usually, Superfriend decks bleed into all 5 colors of Magic. This gives them access to the best Planeswalkers available, but does require lots of investment (spiritually and financially). When you limit yourself to three colors, your pool of 'Walkers become smaller, but you also get move consistent. Being in Abzan colors we lose blue, a highly crucial control element to most Superfriends build. But with swapping blue with black, we can gain some removal and the best tutors to find our Planeswalkers. Most builds feature The Chain Veil and Doubling Season as our main Planeswalker engines.

Anti-Artifacts: Another theme I used to include in the deck, although not as much anymore. Thi is certainly an option you can take advantage of with Teneb. Most tuned commander decks rely so much on their rocks and artifacts, that removing them end up crippling their decks as well as most game plans. Forcing other decks to perform at your speed is such a strong ability in Commander. In most formats, you either swing viciously or control the board till you can swing with a big stick while gaining insane amounts of advantage. Commander is a format where you gain power via your game plan, while simultaneously bringing other players to your speed. This ensures you can launch your play before another player can.

Artifact denial is how we personally gain power in the game. Stony Silence stops early rocks. Aura Shards is a funny card, since when you play it, everyone scrambles to get rid of it. If you drop a Shards, followed by a dork, you already gained value. If it sticks for a turn, no artifacts or enchantments will be around for you to worry about. Qasali Pridemage is a easy fetch for artifact hates. Kataki, War's Wage punishes decks that really need artifacts to thrive. Play one game where you destroy all artifacts and see how slowly decks perform.

---
"We can always begin anew."

My net name is Rhakee, and I have been playing for about nine years now, but only started to play competitively and seriously in the past couple of years. I started this thread as a way to keep track of my Teneb build and its progress, as well as get any feedback. I built this deck originally as just whatever I could cram in that was black, green, or white that was in my budget. My playgroup was very lax and simple, so I never really evolved in terms of serious Magic. I had fun and enjoyed playing with my friends.

If you have followed this thread for sometime or visited sometime in the past, you may have seen how many kinds of builds Teneb has gone through. It was first a big stuff reanimator, then turned into a Superfriends deck, and now a solid control deck. The reason for this is because I built Teneb when I was naïve and didn't have an understanding of competitive Commander. When I moved to go to college and visited other cities to check out their campuses, the Magic scenes there blew me away. I was not prepared for their level of play and my deck was not tuned at all. All of the changes I made were to accompany the different metas I visited. By the time I settled with a certain build, I had to move on to a different meta for whatever reason.

I am now situated in the Albuquerque area in New Mexico. I realized that if I wanted to thrive in this meta, I needed to adapt as well as my decks. I think that is why I am very good with Teneb, because I have played him every which way as well as grown with him as a commander. Control was the style of play that suited the meta I am currently in.

The point I am getting across here is that this Primer didn't start out optimal. I now have made the Primer very open and very general so other players can share their ideas and put in their input, as well as be adapt to any sudden changes I may have to make. This guide will be very broad, but will get any player on the right track for building their very own Teneb build.
---
To simplify deck building for the reader, I decided to build a core structure; a list of cards that rarely change and are crucial for any Teneb build, whether you're playing control, aggro, or even combo. Many of these are staples of the format but I would like to go over each on specifically. I tried my best to optimize the core for every player's personal tastes and preferences. You don't need to have all of these cards, but this is a good place to start for building Teneb. Add what you can of the core first, then fill in the rest with your personal choices, based on how you decide to pilot Teneb.

"Your first lesson is of power. Know
that you can never have enough power."

Liliana Vess

: Planeswalkers are great sources of fuel of card advantage, being that they are hard to remove and are resilient in their own way. Liliana is probably the most versitile and useful Planeswalker you'll find in these colors. Her +1 can ditch cards from your hand for Teneb to grab, or wither your opponent's hand if you know something good is hiding in there. Her -2 is where she truly shines. Repeatable

Demonic Tutor

is very powerful and can gain you advantage with one or two uses. If you ever set off her ultimate, you win the game.

Garruk Wilspeaker

: His plus one nets you two (or more) mana, his minus one protects himself and gives you fodder where needed, and his final is a potential win condition to alpha strike.

Eternal Witness

: Get back whatever non-creature spell you need is a powerful effect.

Wood Elves

: It seems like a odd one to single out, but it is a really solid creature for fetching lands. Being a Forest, that means we can grab pretty much any color we need for fixing. Crucial early game, fodder late game.

Linvala, Keeper of Silence

: Magic is kind of like chess, in the sense that the point of the game is to control the board. Have the most presence. Linvala does exactly that. Shutting down all creatures your opponents control. They will scramble to find a way to remove her. Use this to your advantage and push for a victory. She can be tutored with Sisay. The reason she is considered protection is because she can disrupt

Glen Alandra Archmage

which is a very real card in my meta, but also just make sure none of your opponent's creatures mess with our own. A personal call, but a very powerful card.

Oracle of Mul Daya

: More land cards means they don't sit in our hand and we can accelerate. Good card for getting into the fast lane with other decks.

Sun Titan

: This Titan acts as recursion on a stick and can self sustain himself. A great card post-board wipes.

Rune-Scarred Demon

: Demonic Tutor on a 6/6 body? Holy smokes!!

Survival of the Fittest

: Survival is easily one of the best cards in Magic. You can repeatedly fill your yard while searching for any creature you need at INSTANT speed. Any Teneb player needs this to become truly terrifying, but also to really make your deck a well oiled machine.

Sylvan Library

: While testing Teneb I realized that I need card draw. I needed a way to generate cards and keep my hand full. Being a red player by the core, I often blow out my hand, then sit for a couple of turns stunned. Nothing is wrong with blowing out since we can recycle creatures and spells. But without a source to keep juicing your hand you're, as my mom says, SOL. Sylvan Library allows us to not only choose from three cards to draw, we can stack our deck. If you feel risky or need that second card, you can pay the steep price. All around a card that can generate an enormous amount of card advantage.

Necromancy

: Creature recursion from any yard is good for a reanimation deck. Flash is awesome also!

Phyrexian Arena

: More draw for us. Two cards a turn makes that much difference and can really give us the upper hand that usually blue solely has access to. Keep an eye on that life loss.

Greater Good

: I'll let DeadManSeven sum up how great this card is:

Greater Good is downright disgusting in decks with lots of creatures; whoever said it's hit or miss is almost objectively wrong, it's far and away the best sac outlet Green has, and it only gets stronger when you have ready access to graveyard recursion.

Demonic Tutor

: Search for what you need, when you need it. Pretty self explanatory.

Regrowth

: Like E-Wit, you sometimes just need something back really bad that can't be recurred with Teneb.

Yawgmoth's Will

: As a very wise man once told me, this is the best card in Magic. And he wasn't exaggerating. For one turn, your hand is your graveyard. Think of all the spells you could run? It basically digs for your pieces that have been destroyed or dumped. A very powerful card and its power should not be underestimated.

Damnation

,

Wrath of God

: Two sides of the same coin, both cards are vital board wipes for removing critters and filling yards.

"Here's a counter for you, and a counter for you..."

Harmonize

: Solid card draw usually only exists in blue. However, Harmonize gives us that extra reach into our library we need.

Enlightened Tutor

: Fetch a mana rock or a crucial enchantment? Enlightened Tutor is a great early game card and a even better late game contender.

Path of Exile

,

Swords to Plowshares

: Both of these can get rid of troublesome creatures. Vital removal to have handy.

Vampiric Tutor

: Hard to beat a one mana Demonic Tutor. Good early game card, better late game card.

Abzan Charm

: I think this card should deserve its own little section. Versitality is something I really like when I select cards for my decks. I want a card that is overall awesome,e but can adapt to certain situations. I hate spells that just sit in my hand. Abzan Charm isn't one of those cards. It's card draw is why it is featured in this build, because

Sign in Blood

is a great ability, but staple that on two other abilities, and we got a card. Its removal is very relevant because many troublesome creatures are 3 power or over. His final ability many people take for granted, but realize that in this deck it is super relevant. It makes Teneb a three turn clock, which you'll see is very important since you'll be attacking with him for the majority of the time. This card has applications to every situation.

Sol Ring

: Basic mana rock. Pretty simple.

Lightning Greaves

: Haste and protection to get a creature out there and hitting faces once it deals damage. This is a vital card for Teneb since giving him instant haste means you can start generating value off him immediately, and put a dent in life totals.

Chromatic Lantern

: Mana fixing is crucial for a three color deck. Sometimes, nailing the ramp spells just won't work, so this is the next best thing.

Sword of Feast and Famine

: This is a super important card with Teneb, because it does a number of things. One: it makes him a three turn clock. Two: it makes your opponent ditch cards from his hand. This means he could toss a creature you can recur when you hit him. Three: You can stack the triggers so you untap your lands first, and then pay Teneb's cost.

The Mana Base

: I won't spend too much time on this, but these 21 lands should be in your deck, no matter what you run. I realize that dual lands are out of many people's budgets (trust me, it took me a long time to get all three of mine). The fetches help with fixing and deck thinning, while the tri-color lands fix all three colors for you. Besides these basics, there are some I want to discuss briefly.

Kor Haven

: One way to stop troublesome creatures from dealing a lot of damage.

Rogue's Passage

: Evasion for Teneb when you need that connection to reanimate. In the late game, we'll have plenty of mana running around to sink into this land.

Stirring Wildwood

: Control decks sometime need a creature to come in for a surprise attack or block when your board is empty, and this guy does the trick.

Urborg, Tomb of Yawgmoth

: Some more mana fixing for your black cards.

Volrath's Stronghold

: Reanimation on a land. This card is really good. Try to run it, even if you have a budget build. This is a card that can make any deck's strength soar through the roof.
---
This is the list I am currently running at the moment. The way I can describe it is a solid control deck. It has relative ramp to get you in the fast lane of the game, good amounts of card draw and draw fixing, and plenty of removal. The mana base is a little intensive here, but Scry Lands so far have been a great asset in my deck and have saved me from some dead draws. I'll go over a few card choices here, but most of the deck explains itself. More explanations will be up in a bit.

Deathrite Shaman

: A swiss army knife for our deck that is relevant in all points of the game. Serves as ramp, life gain, critical damage, and graveyard hate.

Viscera Seer

: A sac outlet designed to stack our library and help filter through our draws.

Gaddock Teeg

: A meta call for the control builds that decided to get too greedy with their power cards. It stops 9 cards in this build, but he hinders other decks more. With the amount of creatures we run, we can fly under the radar with the lockdown. Still testing.

Grand Abolisher

: One way to get the pesky blue mages off our backs. I would try to protect this guy when he comes down cause he is a removal magnet.

Lotus Cobra

: A solid ramp card all around. It draws more value out of your fetch lands and allows ramp spells to almost pay for themselves. A strong creature that at the end of the day can carry a sword... somehow... like, by wrapping its tail around it...

Qasali Pridemage

: Hard to counter removal is hard to counter. Besides

Stifle

effects, nothing is stopping this guy. Also, exalted.

Saffi Eriksdotter

: Recursion and a possible combo piece, she can be synergized with many other creatures and used to her fullest extent.

Sakura-Tribe Elder

: Ramp is important for this deck, because we need mana to get the wheels going. This guy can come down and aggressively ramp you, or be a late game landfall trigger for

Avenger

.

Aven Mindcensor

: A efficient way to stop our opponents from getting an edge on us. Many combo players depend on tutoring in order to get their pieces quickly and win the game. This is how we say, no.

Dauntless Escort

: Protecting from board wipes and abusable with

Sun Titan

this card goes a long way with the reanimation we have at hand.

Fiend Hunter

: Removal with a possible combo side. Still testing this guy out.

Knight of the Reliquary

: Mana fixing early game, huge beater late game.

Reclamation Sage

: Artifact or enchantment removal that can be recurred.

Disciple of Bolas

: More like, Disciple of Teneb (I would pay good money for that card). Card draw and life gain wrapped in a neat little bow. Can't really ask for more.

Erebos, God of the Dead

: A solid draw engine that can swing for damage in the late game. Indestructible means it will be hard to get rid of and can survive board wipes. He can also be tutored for by various engines (since he is an enchantment) and can be toolboxed against life gain strategies.

Acidic Slime

: A generally destructive creature full of total value.

Bloodgift Demon

:

Phyrexian Arena

2.0. A strong engine that can swing for damage.

Karmic Guide

: Reanimation on one of the best white creatures in Magic. Guide has a lot of things going for her. Being able to bring back any creature form our yard is a plus, and being able to recur her to recur another creature is just the icing on the cake.

Grave Titan

: Titan gives you ten power for six mana and can get out of control as the game goes on.

Dragonlord Dromoka

: More insurance against other control decks, this guy makes sure you can cast your spells with ease, as well as swing with a 5/7 lifelink.

Elseh Norn, Grand Cenobite

: A card that serves as both a board wipe and a creature pump. super disruptive for other players, highly advantageous for us.

Craterhoof Behomoth

: Main win-condition. Have a couple of dudes out, bring out this guy for the big beats. Not many players can survive a well timed strike from this monster.

Constant Mists

: Another control card, some aggro decks just can't handle a repeatable fog. A little meh against other control decks, but this makes some decks fold.

Eldarami's Call

: Need a creature? We got you covered! Not sure what creature? See what you're opponent's play, then go look at the end of their turn.

Beast Within

:

Vindicate

with the draw back of a 3/3 beast? Please, that is nothing. Vindicate is a Vindicate.

Krosan Grip

: Combo stopper, anti blue removal, a really powerful removal spell. Recently, there has been more need for this card in the recent meta shift. Honestly, most people will agree that all green decks need to run this.

Utter End

: Would you pay one more mana for a instant speed

Vindicate

and make it exile rather than destroy? The answer is yes. Yes you would.

Reanimate

: Just solid reanimation to bring a dude back or take an opponent's dude.

Read the Bones

: Raw card draw. Scrying makes it more accurate in helping you draw into the answer or bomb you need.

Toxic Deluge

: The life loss is rough, but it is a board wipe that gets around

Gaddock Teeg

and indestructible creatures. That in itself should be enough to warrant a slot.

Triumph of the Hordes

: Currently testing this out, but an alternative win condition that can come out of no where.

Living Death

: One way to get rid of indestructible creatures or hexproof dudes, as well as drawing out some profit in the mean time.

Tragic Arrogance

: The ultimate control board wipe. Imagine wrecking your opponent's developed board states, then saving your dragon and a

Sword of Feast and Famine

. An insane value board wipe that was a welcomed addition from Origins.

Mirari's Wake

: Doubling our mana can give us the fuel we need to win, and making Teneb a three turn clock seals the deal.
---
Here is a log of cards that have gone in and out. Here you'll find the reasons why cards have gone out, and cards have gone in. As of 12/15/2014, the change log was reset for a number of reasons, listed in the last sections of the primer.

01/25/2015

Courser of Kruphixc

->

Sakura-Tribe Elder

I felt like I needed a much more solid ramp card. The life gain was wroth a merit, but with the Archangel, the small life gain here and there isn't that good.

Dimir House Guard

->

Kozilek, Butcher of Truth

The skeleton was a good tutoring tool, but after a while it was a dead weight in my hand. I felt like I needed a much more solid card advantage machine, so I threw in Kozilek. A huge monster that can prevent myself from decking and graveyard hate, but also net me four cards.

Acidic Slime

->

Qasali Pridemage

I needed a more stable artifact/enchantment hate. It also can't be countered expect by

Stifle

effects.

Unexpected Absence

->

Merciless Eviction

Unexpected Absence in my games was, well, unexpectedly absent. It was clucnky and I never had the mana open to make it extremely useful. I also have had a problem with indestructible permanents and trying to get rid of troublesome non-creature permanents. I was going to run

Austere Command

, but I want to try this for now.

Promise of Power

->

Dark Deal

Better mass draw with less life loss and mana cost. It is a better draw spell overall and can give reanimation fuel.

Sterling Grove

->

Umezawa's Jitte

The enchantment package was beginning to be a little lack luster. When I did end up setting it up, it was strong, but did not have much synergy with the rest of the deck. I decided to switch out the enchantment matter cards with just more solid control cards. Jitte is jitte, and it was a solid way of ticking Teneb up, removing creatures, and gaining life if need be.

Privileged Position

->

Seedborn Muse

Muse will give me more reach in turns and allow me to tap out for my turn emptying my hand, then casting instants and responding to opponents play. Overall, being a better control player.

Sphere of Safety

->

Resolute Archangel

Archangel will help with the amount of life loss this deck nets, and will be a strong card with the general reanimation effects. I am very excited about this card and we shall see how it runs in the future.

2/21/15

Sakura-Tribe Elder

->

Lotus Cobra

Cobra will provide ramp that is more solid than the elder. A one shot use isn't as great as conditional but better color fixing ramp.

3/3/15

-

+

There are a lot of changes. Once I have time I will go over each on specifically. Basically, there was another shift in my meta. Before, a flurry of control decks became prominent in my meta. This shifted the deck to become much more focused inwardly. I used a Stoneforge package to help Teneb swing through with damage while I used removal to control the board and clear the way. I had a number of enchantments helping me with the long run. Spells were being counters heavily, but not so much permanents getting destroyed. Because of this, cheating enchantments and creatures into play was a much strong play, as they would stay on the field longer.

Now, the number of control decks vanished a new surge in aggro and midrange decks have arisen. I wanted to seize this opportunity in tuning Teneb in the deck he should be in: Midrange Creature Tempo. I took out the prison effects and stationary artifacts for more bombs to reanimate, more reanimation, and a LOT more removal. This means I can easily cast creature spells, have the better control package than other aggro decks, and be able to win with creatures other than my commander. These changes reflect a lower and not as intense mana base to accompany big creatures and quicker removal spells. I don't forsee another shift coming soon, so we won't see a big update for a while.

4/19/15


-Big Game Hunter
-Mikaeus, the Unhallowed
-Skyshroud Claim

+Abrupt Decay
+Dragonlord Dromoka
+Garruk Wildspeaker

My meta has had a surge in control decks recently, and I have been looking for more ways to stop them. Dromoka has been a huge help in testing. It makes sure no one can do things during your turn, which is always nice. Decay is a niche removal spell that was just better in all cases against Big Game Hunter. Garruk got in simply because he does essentially the same as Skyshroud (Up you two mana) but can do so much more than Skyshroud. Making a dude to sac or block (even attack) and his final is very plausible. Overall, the change was designed for more flexibility and efficiency.

4/25/15

-Puppeteer Clique

-Resolute Archangel

-Ashen Rider

-Farseek

-Altar of Dementia

-Sensei's Divining Top

+Gaddock Teeg

+Saffi Eriksdotter

+Viscera Seer

+Deathrite Shaman

+Life from the Loam

+Read the Bones

The changes were designed to lower the curve, bring in more ramp and card draw, in addition to making the list accompanied for

Gaddock Teeg

. Testing is risky, due to the fact that the list needs to be built around him more. I'm going to try with nine total conflicts with his ability.

7/4/15

-Winding Canyons

-Life from the Loam

+Rogue's Passage

+Krosan Grip

More changes coming soon. Canyons never really gave me reach as much as it made for cute plays. Rogue's Passage is a much better sink and is needed to get Teneb through. I just wish we had something like

Kessig Wolf Run

in Abzan colors. Life from the Loam was a serious under performer, and I always hated what I ended up milling and often just wasted two mana per turn. K Grip will help with eliminating combo decks.

7/7/15


-Seedborn Muse

+Craterhoof Behemoth

Removing the clunk for big beats.

9/1/15


-Abrupt Decay
-Nature's Lore
-Dark Deal
-Merciless Eviction

+Acidic Slime
+Sakura-tribe Elder
+Triumph of the Hordes
+Tragic Arrogance

All cards share similar function, simply swapped out somethings for function's sake.

10/5/15


-Mana Confluence

+Canopy Vista

Mana fixing is good enough at this point to start getting rid of our painlands.

---
This is an area where I discuss what I am interested in testing in the future, or what I am exclusively not testing. Changes here won't be documented in the change log, but most likely they will be added onto the existing list. See something or don't see something you'd like to discuss? Shout out below. Enjoy!

Notable Exclusions

Tooth and Nail

: This is quite a controversial card. All levels of Commander players have different opinions on this. Some love it. Others hate it. I'm on the edge on this one. Players usually use this to fetch combo creatures. I usually grab a token maker and something to defend everyone. Sometimes I'll grab a Sun Titan and Saffi for good measure. I usually play this when I need to establish immediate presence on the board. The choice is really yours about running this. You may want to use this if you tweek the build for combos. Others may cut it if you're sticking near the original build. I'm running it as a personal preference. The choice is yours.

Idyllic Tutor

: I'm on the fence about this one. On one hand, it profits being in a Enchantment heavy deck. But someone brought up the point of why don't I just run another

Demonic Tutor

effect in it's spot? This is a good point. If I want a specific tutor to be in here, I want it to hit what I need, when I need it. For now,

Eladamri's Call

is in it's slot until further testing.

Notable Considerations

Austere Command

: I am curious about this card, I will test it once I find a copy...
---
Last edited by
rhakee
: Oct 13, 2015


Epic Signature by the one and only Ace in Ace of Spades Studio
Proud member of the Spirit of EDH
{EDH}
Teneb, the Harvester [Primer]
Márton Stromgald
Dakkon Blackblade
Atarka, World Render
{Writing and Rants}
The Primeval Dragon's influence on EDH