Steino
Location:

Minnesota

Join Date:

12/23/2009

Posts:

385

Member Details
I came across this list from The Source forums and I made a few tweaks to better suit it for multiplayer.
Duress
->
Windfall
Thoughtsieze
->
Time Reversal
Spell Pierce
->
Silence
Pithing Needle
->
Tezzeret the Seeker
Dark Tutelage
->
Exsanguinate
Personally I am not a fan of combo decks, but sometimes I run across a few player who are and I want a deck that can compete with their play style.
I don't have a lot of chances to play this deck (mostly goldfishing); therefore, I am wondering if anyone has any suggestions on changes that can be made to the list?
Updates:
Time Reversal
->
Spell Pierce
Oblivion Ring
->
Jace, the Mind Sculptor
Island
->
Command Tower
Mana Sevance
->
Blue Sun's Zenith
Goblin Charbelcher
->
Dark Tutlage
Tezzeret, the Seeker
->
Lion's Eye Diamond
Spell Pierce
->
Snapcaster Mage
Pictures:
[spoiler=General and basics
]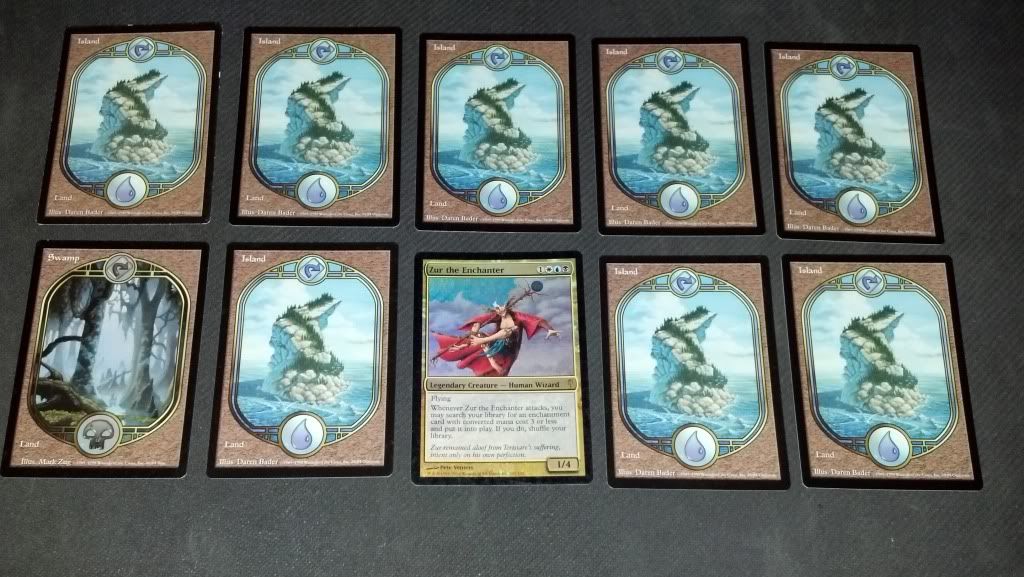 [/spoiler]
[spoiler=Duals and multicolored lands
]
[/spoiler]
[spoiler=Fetches and other lands
]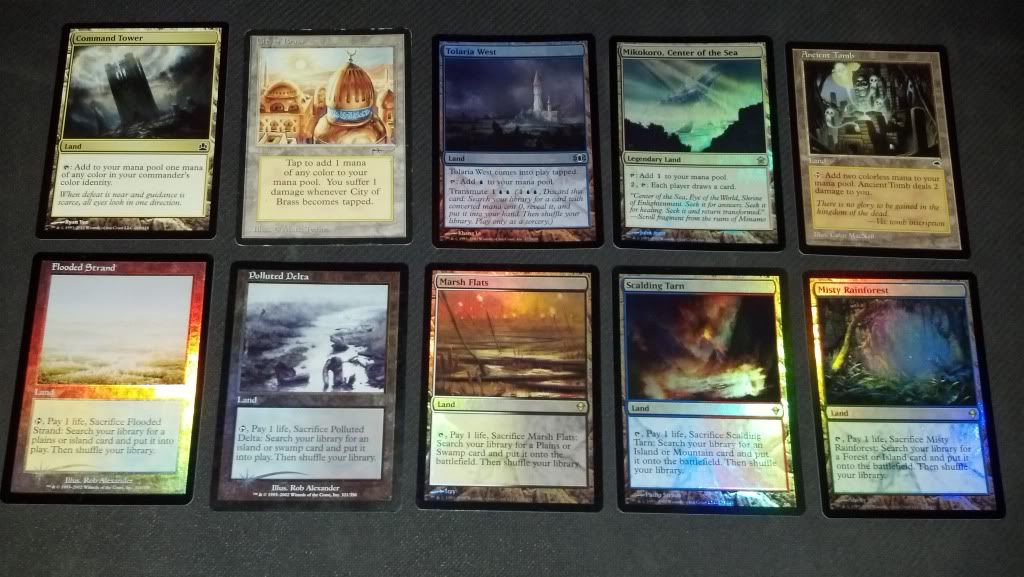 [/spoiler]
[spoiler=Artifact mana
]
[/spoiler]
[spoiler=More mana accel
]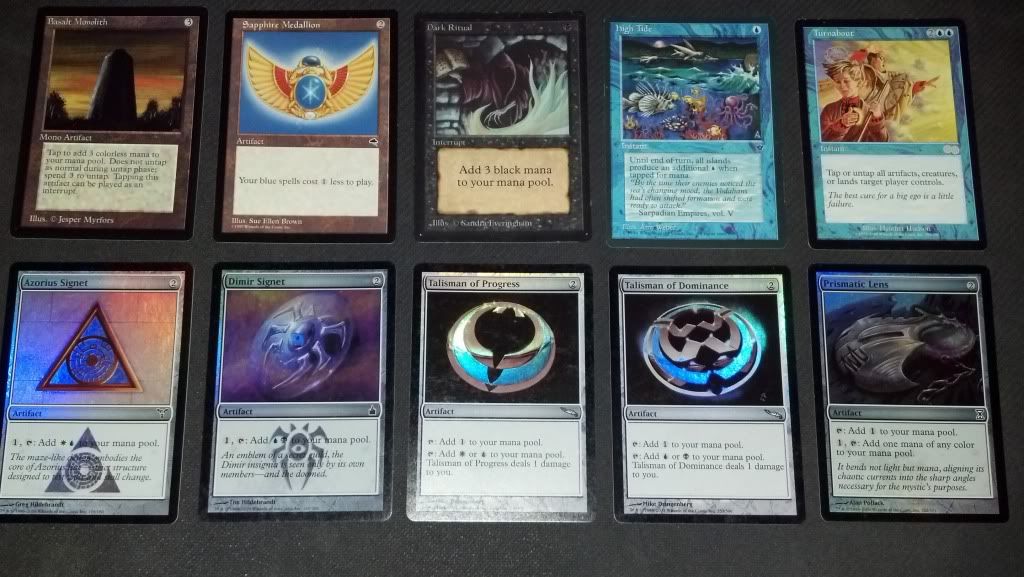 [/spoiler]
[spoiler=Tutors
]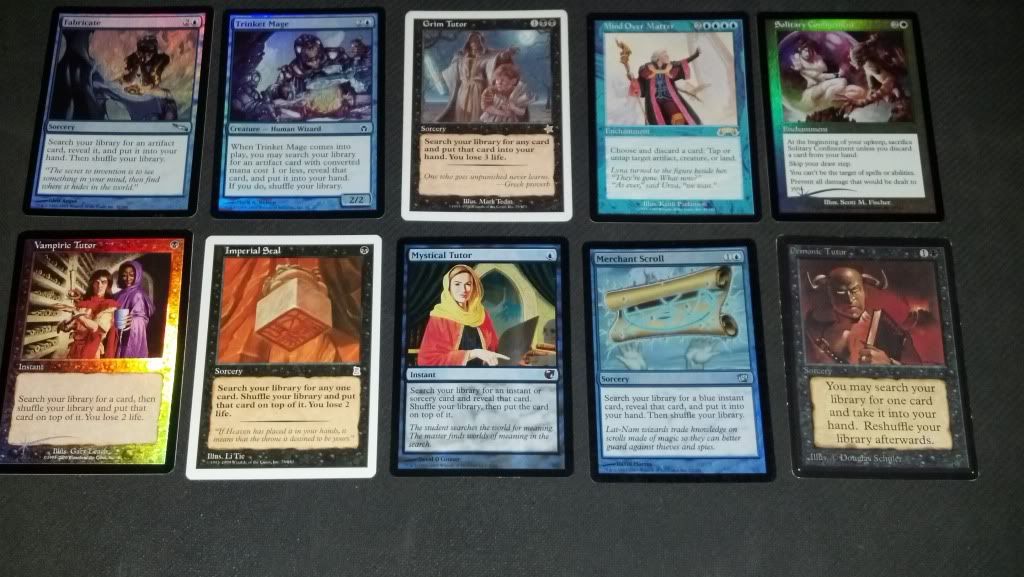 [/spoiler]
[spoiler=Draw
]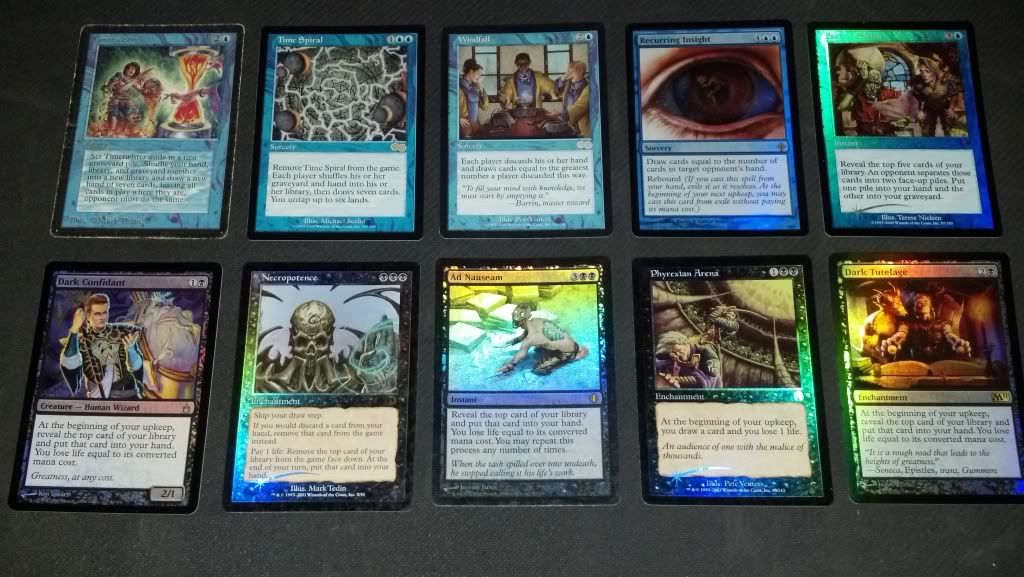 [/spoiler]
[spoiler=More draw
]
[/spoiler]
[spoiler=Protection]
[/spoiler]
[spoiler=Combo pieces and finshers
]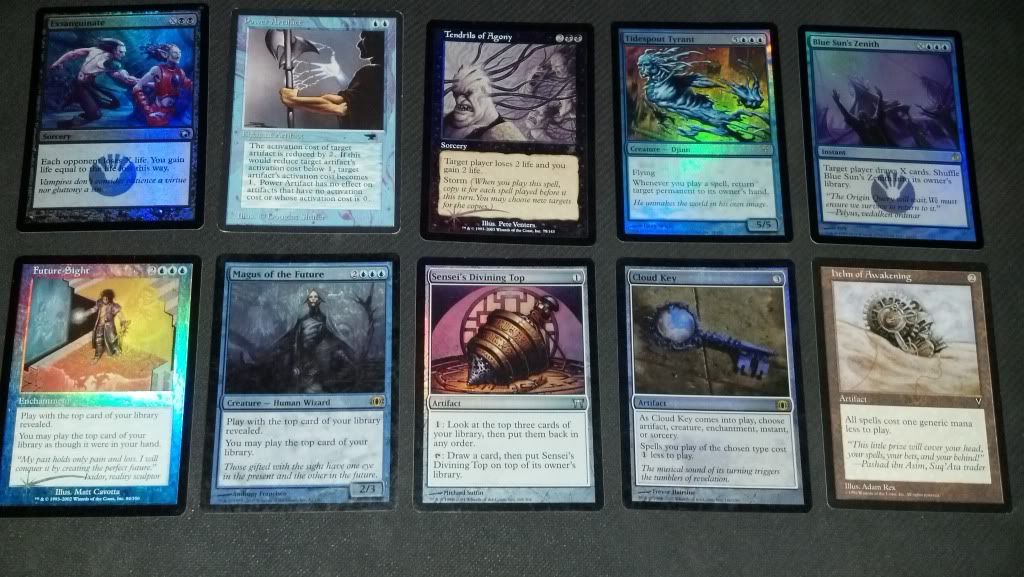 [/spoiler]
Last edited by
Steino
: Jun 1, 2012