GU Doug
Join Date:

4/26/2011

Posts:

80

Member Details
I have this posted over at the MTG Commander site but thought I would post it here for more people to enjoy. I find it humorous. I have been going through each set looking for non creature cards that fit in the deck still and have done Tempest Block to the present so more cards will be posted when I get around to finding them. Enjoy.
I decided to try and test my skills and see if I could make a deck based around a movie. I chose the Big Lebowski to provide the framework for the deck and then went about finding cards that looked like the characters and then thematic cards that covered dialog and things that happen in the movie. It became obvious pretty early on that the Deck was going to have the Dude as the commander and the roll of the dude would be played by
Angus Mackenzie
. Also it became apparent not long into it that there were going a lot of wizards. I picked the cards I felt looked closest to the actor/actress and if that card wasn't a wizard I tried to provide a wizard option.
Before I knew it the list of cards spiraled out of control and I ended up with 40+ characters from the movie and around 150 non creature cards for theme. I have yet to build a deck out of all of this but I figured I would share all the stuff I have accumulated and let people build their own Big Lebowski Theme deck. Mark a scene, combine 2 scenes, add all the characters or just the main ones, throw in a bunch of "Shut the ____ up Donny" or don't, do whatever you want. I plan on making a build of this at some point but just wanted to throw this out into the aether and see what happens. I am still culling more random cards here and there while going through gatherer so more mioght show up in the Thematic Cards.
Hope you enjoy.
The Characters
The Dude
Walter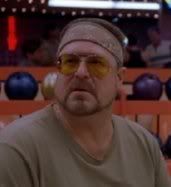 Wizard Options
or
Donny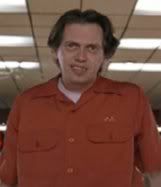 or
no Wizard Option
Big Lebowski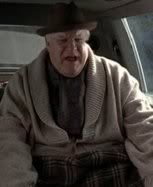 no Wizard Option
Brandt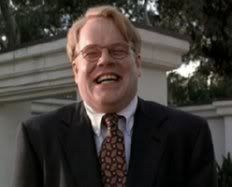 no Wizard Option
Bunny Lebowski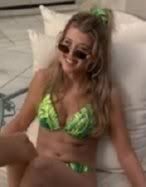 wizard option
Maude Lebowski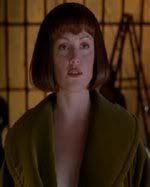 Wizard Options
or
Dream Sequence Viking Maude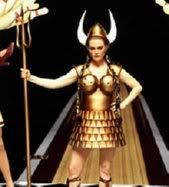 Wizard Option
The Stranger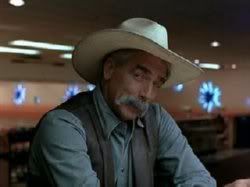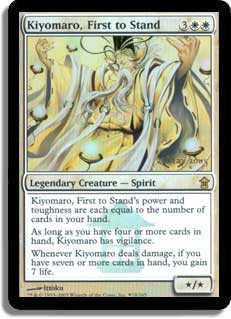 Wizard Option
Jesus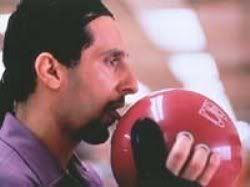 Wizard Option
Jackie Treehorn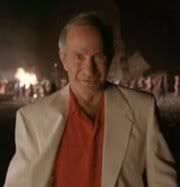 Jackie Treehorn's Thugs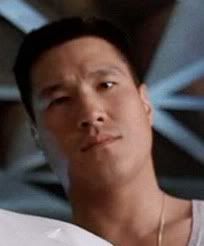 and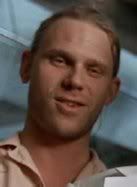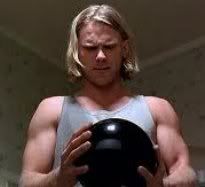 No Wizard options
Maude's Thugs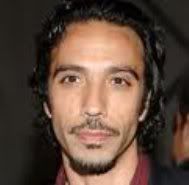 and other is a bald black man
Da Fino
No Wizard Option
Knox Harrington
Nihilisht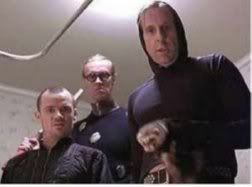 and
and
Wizard option for Steam Catapult
no Wizard Option for Kamahl
Female Nihilist
No Wizard Option
Smokey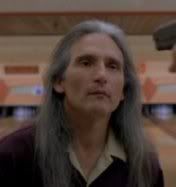 Marty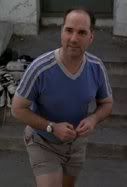 Wizard Option
Doctor
Wizard Option
LA PD Officer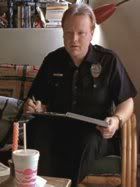 Wizard Option
Other LA PD Officer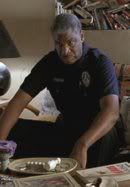 guy in the background
Cab Driver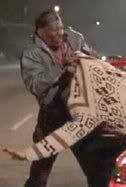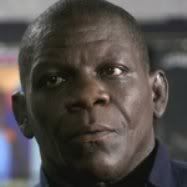 wizard option
Pilar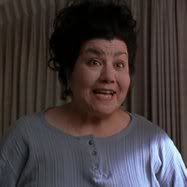 Larry Sellers
wizard option
Walter Digby Sellers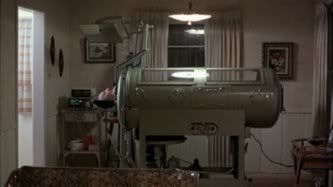 Wizard Option
Malibu Police Chief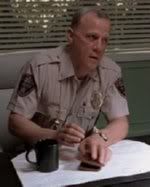 Wizard Option
or maybe
Impound Lot Cop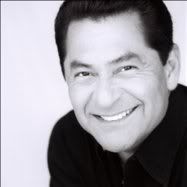 Maude's Limo Driver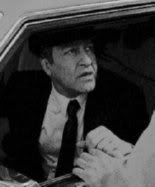 Big Lebowski Limo Driver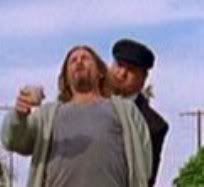 No Wizard Option
Gary the Bartender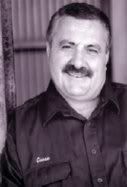 Wizard Option
Checkout Girl at Ralph's
Wizard Option
Nihilist's Breakfest Waitress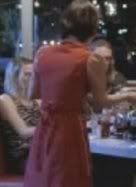 Funeral/Crematorium Director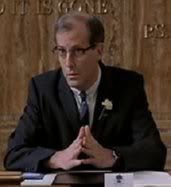 Naked Girl Bouncing Girl at Jackie Treehorns
or
Wiazard Options
or
Bunny La Joya in Log Jammin'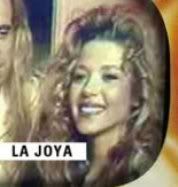 wizard option
Karl Hungus in Log Jammin'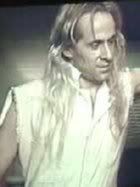 wizard option
Friend Using the Shower in Log Jammin'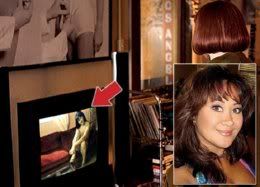 or
wizard option
or
Corvette Guy
Saddam
wizard options
or
George H Walker Bush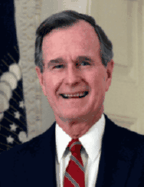 wizard option that is not very good
Coffee Shop Waitress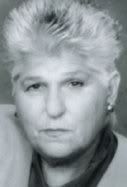 or
Ferret
Pomeranian
The Rug
Bowling Balls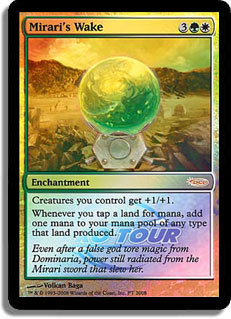 Dialog related Cards
The Dude: a young trophy wife, in the parlance of our times, you know, and she, uh, uh,
owes money all over
town, including to known pornographers, and that's cool... that's, that's cool, I'm, I'm saying, she needs money, man.
Borrowing 100,000 Arrows
Jackie Treehorn: People
Forget
that the brain is the biggest erogenous zone.
Braingeyser
Forget
The Big Lebowski: Are you surprised at my tears, sir? Strong men also cry... strong men also cry.
False Mourning
Walter Sobchak: Were you listening to The Dude's story?
Donny: I was bowling.
Walter Sobchak: So you have no frame of reference here, Donny.
Condescend
Donny: He peed on the Dude's rug.
Walter Sobchak:Donny you're out of your element!
Prohibit
Donny: Are these the Nazis, Walter?
Walter Sobchak: No, Donny, these men are nihilists
Dismiss
Donny: What the ____ is he talking about?
The Dude: My rug.
Walter Sobchak: Forget it, Donny, you're out of your element!
Exclude
Donny: Those are good burgers, Walter.
Walter Sobchak: Shut the ____ up, Donny.
Fervent Denial
Donny: What's a... pederast, Walter?
Walter Sobchak: Shut the ____ up, Donny.
Forbid
Donny: Who's in pajamas Walter?
Walter Sobchak: Shut the ____ up, Donny.
Last Word
Donny: What's during league play?
Walter: Life does not stop and start at your convenience you Miserable piece of ____.
Swift Silence
Donny: And this guy peed on it.
Walter Sobchak:Donny, please.
Overrule
Donny: I am the walrus.
Walter Sobchak: Shut the ____ up, Donny!
Decree of Silence
Donny: They were Nazis, Dude?
Walter Sobchak: Oh, come on Donny, they were Threatening castration! Are we gonna split hairs here?
Traumatic Visions
Walter Sobchak: Donny was a good bowler, and a good man. He was one of us. He was a man who loved the outdoors... and bowling, and as a
surfer
he
Explored
the beaches of Southern California, from La Jolla to Leo Carrillo and... up to... Pismo.
Breaking Wave
Explore
Walter Sobchak: When we make the handoff, I double back, grab one of 'em and beat it out of him!
Surprise Deployment
Evasive Action
Strategic Planning
The Dude: That's a
great plan
, Walter. That's ____in' ingenious, if I understand it correctly. It's a Swiss ____in' watch.
Brilliant Plan
The Dude: Just take it easy man.
Walter Sobchak: I'm perfectly
calm
Dude.
The Dude: Yeah, waving the ____ing gun around?
Walter Sobchak:
Calmer
than you are.
The Dude: Will you just take it easy?
Walter Sobchak:
Calmer
than you are.
Calming Verse
Echoing Calm
The Dude: Hey, careful, man, there's a beverage here!
Careful Consideration
The Dude: …given the nature of all this new ____, you know, I-I-I-I... this could be a-a-a-a lot more, uh, uh, uh, uh, uh, uh,
complex
, I mean, it's not just, it
might not be just such a simple
... uh, you know?
The Dude: This is a very
Complicated
case, Maude. You know, a lotta ins, a lotta outs, a lotta what-have-yous.
Walter Sobchakr: "The beauty of this is it's simplicity. Once a p
lan
gets too
complex
everything can go wrong",
The Dude: "Well, ya know, there are a
lot of facets
to this; a lot of interested parties".
Complicate
Well-Laid Plans
The Dude: ____in' Quintana... that
creep
can roll, man.
Creeping Corrosion
Creeping Mold
The Dude:
Mind
if I do a J?
The Dude:Fortunately, I'm adhering to a pretty strict, uh, drug
regimen
to keep my
mind
, you know, uh, limber.
Daily Regimen
Covenant of Minds
Mind Spring
Minds Aglow
Mind Control
Mind Unbound
Mind Stone
Mindlsaver
Mind's Eye
Heightened Awareness
Bunny Lebowski:
Blow
on them.
The Dude: You want me to
blow
on your toes?
Bunny Lebowski: I can't
blow
that far.
Dismantling Blow
Bunny Lebowski: Uli doesn't care about anything. He's a Nihilist.
The Dude: Ah, that must be
exhausting
.
Exhaustion
Jesus Quintana:You pull any of your crazy ____ with us, you
Flash
a piece out on the lanes, I'll take it away from you, stick it up your ___ and pull the ____ing trigger 'til it goes "click."
Flash of Insight
Flash Counter
The Big Lebowski: Start talking and talk fast you lousy bum.
Brandt: We've been
frantically trying to reach you
, Dude.
Frantic Search
Jesus Quintana: What's this day of rest ____? What's this bull____? I don't ____in' care! It don't matter to Jesus. But you're not foolin' me, man. You might fool the ____s in the league office, but you don't fool Jesus. This is
bush league psyche-out stuff
.
Most of the plot
Mind Games
Walter Sobchak: What the **** are you talking about? That poor woman... that poor **** kidnapped herself. Come on dude, you said so yourself.
The Dude: Man...! I said I THOUGHT she kidnapped herself... YOU'RE the one who's so ____ing certain!
Walter Sobchak: That's right dude. One hundred percent certain.
Mystic Speculation
Brand
t: Mr. Lebowski is prepared to make a generous
offer
to you to act as
courier
, once we get instructions for the money.
Offering to Asha
Courier's Capsule
Malibu Police Chief: Now we got a
nice, quiet
little beach community here, and I aim to keep it
nice and quiet
Peace and Quiet
The Dude: And, uh, a lotta
strands
to keep in my head, man. Lotta
strands
in old Duder's head.
Prismatic Strands
Walter Sobchak: Oh please, dear? For your information, the Supreme Court has roundly rejected prior Restraint.
Restrain
The Dude: All the Dude ever wanted was his rug back.
Restore Balance
Tunnel Vision
Pure Intentions
Mind's Desire
Righteous Cause
Worthy Cause
Nihilist: We believe in nothing, Lebowski. Nothing. And tomorrow we come back and we cut off your chonson.
The Dude: Excuse me?
Nihilist: I said We'll
cut off
your johnson!
Slice in Twain
The Dude: I do mind, the Dude minds. This will not
stand
, ya know, this Aggression will not stand, man.
Maude Lebowski: so I'm proposing that you try to Recover the money from the people you
delivered
it to.
Stand // Deliver
Walter Sobchak: As if we would ever dream of taking your bull____ money!
Dream Cache
The Dude: No, I'm saying, if he knows I'm a ____-up, why does he leave me in charge of getting his wife back? Because he doesn't ____ing want her back! He no longer digs her, it's all a show! Ok, so then why doesn't he give a ____ about his million bucks? I mean, he knows we never handed off the briefcase, but he never asked for it back. The million bucks was never in the briefcase! The ___hole was hoping that they would kill her! You threw out a ringer for a ringer!
Turnabout
Deconstruct
Turn the Tables
Rush of Knowledge
Treachery
Brandt:Her life is in your hands.
The Dude: Man, don't say that, man.
Brandt: Mr. Lebowski asked me to repeat that: her life is in your hands.
The Dude: Oh, ____, man.
Brandt:Her life is in your hands, Dude.
Ardent Plea
Donny: Are they gonna hurt us, Walter?
Walter Sobchak: No, Donny. These men are
cowards
.
Cowardice
The Stranger: But I'll tell you what - after seeing Los Angeles, and this here story I'm about to unfold, well, I guess I seen somethin' every bit as
stupefyin'
as you'd see in any of them other places
Stupefying Touch
The Big Lebowski: You have your story, I have mine. I say that I entrusted the money to you, and *you* stole it!
Scapegoat
Jackie Treehorn: Interactive erotic software. The
wave of the future
, Dude. One hundred percent electronic!
Future Sight
Maude Lebowski: Jeffrey.
The Dude: Maude?
Maude Lebowski: Love Me.
The Dude: um, that's my robe.
Robe of Mirrors
Walter Sobchak: Say Dude, where's your car?
Blatant Thievery
Hinder
Walter Sobchak: I'm talking about drawing a line in the sand, Dude. Across this line, you DO NOT...
Hold the Line
The Dude: I could find this Lebowski guy and make him compensate me for the rug.
Reparation
Donny: How come you don't roll on Saturday, Walter?
Walter Sobchak: I'm shomer shabbos.
Donny: What's that?
The Dude: Yeah, and in the meantime, what do I tell Lebowski?
Walter Sobchak: Saturday, Donny, is Shabbos, the Jewish day of rest. That means that I don't work, I don't drive a car, I don't ____ing ride in a car, I don't handle money, I don't turn on the oven, and I sure as ____ don't ****ing roll*!
Donny: Sheesh.
Walter Sobchak:Shomer shabbos!
Holy Day
Reverence
Test of Faith
Fanatical Devotion
Walter Sobchak: Three thousand years of beautiful tradition, from Moses to Sandy Koufax...
Walter Sobchak: You're goddamn right I'm living in the ____ing past!
Ancestral Tribute
Ancestral Memories
[while beating a corvette with a crowbar]
Walter Sobchak: You see what happens Larry? You see what happens when you ____ a stranger in the ___? This is what happens. You see what happens Larry!
Reciprocate
Retaliate
Walter Sobchak: Look at that ____ing phony, Dude, pretending to be a ____ing millionaire.
Big Lebowski: Out of this house now, you bums!
Walter Sobchak: Let me tell you something else. I've seen a lot of spinals, Dude, and this guy's a fake. A ____ing goldbricker.
Big lebowski: Stay away from me, mister!
Walter Sobchak: This guy ____in' walks. I've never been more certain of anything in my life.
Disempower
Maude Lebowski: If you successfully do so, I will compensate you to the tune of 10 percent of the recovered sum.
The Dude: [stunned] A hundred...
Maude Lebowski:Thousand, yes bones or clams or whatever you call them.
Windfall
Prosperity
Bill Selliger: Mr. Lebowski, this is Bill Selliger of the Southern Cal bowling league. I just got a report that a member of your team Walter Sobchak drew a firearm during league play.
Ritual of Steel
Stranger: Sometimes you eat the bar, and sometimes the bar eats you
food chain
The Dude: You mix a hell of a Caucasian Jackie.
Muddle the Mixture
[while dunking the Dude's head in the toilet]
Blond Treehorn Thug: Where's the money, Lebowski? Where's the ____ing money, ____head?
The Dude: It's uh... uh... it's down there somewhere, let me take another look.
Peer Through Depths
Submerge
Stranger: How are things been going?
The Dude: Oh, you know, strikes and gutters, ups and downs.
Equilibrium
Maude Lebowski: What happened to your house?
The Dude: Oh, Jackie Treehorn trashed the place. He thought I had your father's money, he got me out of the way while he looked for it. Cocktail?
Ransack
Almost Any Character: ____ It!!
Panacea
Apathy
Other thematic cards
Last edited by
GU Doug
: Sep 13, 2011
"He may be Commandercast's biggest Fan...I might just throw that out there" Andy S4E6
www.Commandercast.com
My Articles
on
CommanderCast
My Alters
Generals:
Arcum Dagsson
, Asmira, Holy Avenger, Dakkon Blackblade,
Doran, the Siege Tower
, Hanna, Ship's Navigator, Horobi, Death's Wail , Konda, Lord of Eiganjo, Kresh the Bloodbraided,
Ob Nixilis, the Fallen
,
Rhys, the Redeemed
,
Shirei, Shizo's Caretaker
, Ulasht, the Hate Seed, Vorosh, the Hunter,
Zur the Enchanter (Geratric Themed)