Skittles_The_Blight_Dragon
Join Date:

7/13/2010

Posts:

816

Member Details
Senior Skittles
'Taste the Rainbow'
**The Rainbow is Black**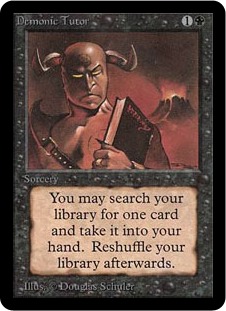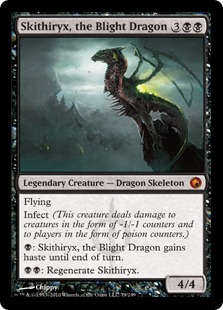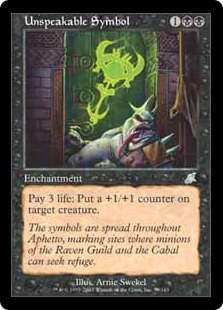 Why you want to play this deck:
Elder Dragon Highlander

Oh Wait

EDH

Oh Wait

Commander

40 life

Oh wait

Unless you voltron

21 damage then

Oh wait

Scars of Mirrodin

Oh wait

Skitheryx the Blight Dragon

10 damage now

lol

Suddenly my

Plague Stinger

is a 4/1 flying for 2

Oh wait

every +1 pump spell gives every creature +4

...

...

... Awesome
About the Deck:
In a 1v1 game, poison is the most efficient way to win. In particular,
Unspeakable Symbol
(and to a lesser extent
hatred
) which allow you to kill a player with ANY unblocked creature. Because of the amazing ability for black to tutor the symbol, I discovered that I ended up winning a majority of my games with cards like
necropede
and
plague stinger
in the first few turns and Skittles was a backup plan in case the other dudes couldn't get it done.
In fact, the deck was able to win a fair amount of it's games by t3-4 (with the t2 god hand wins via an opener with an accelerant, 1-2 cc creature, and an unspeakable symbol).
Why on Earth is this card here?:
Dudes... A.K.A. The Infect Package
ALL 0-2 drop infect creatures - Winning is good. Winning fast is better.
Whispering Specter
- Flying is good. Making them discard their hand to clear a path for Skittles is better.
Phyrexian Crusader
- Evasion, protection, and first strike make him too good to pass up.
Ichor Rats
- Too... Complicated... to... Explain... Trust me
All the other poison dudes (Hand of the Praetors, Corpse Cur, Septic Rats...) are too slow to really be utilized properly for my strategy.
Jockstrap's... A.K.A. Stuff that 'supports' the Dudes
Shroud is good, Evasion is great, Pump is best. I've got the cheap proliferate to get me the rest of the way if I need to.
The rest of the deck
Standard Black control. Make em discard their hand. Kill their dudes. Etcetera...
I don't actually have $200 for a tutor... so... you know... don't worry about it...
Cards I should add, but haven't had the time (too busy making this decklist look all fancy) to:
Lion's Eye Diamond
,
Dark Tutelage
, excetera, excetera, excetera