elpokitolama

Join Date:

5/23/2016

Posts:

21

Member Details
Hello ladies, gentlemen and homunculi,
Over the past few weeks, the upcomming release of War of the Spark made a lot of people wondering wether or not Planeswalker should be allowed as commanders. This reignited (pun intended obviously) the discussions in the thread
[POLL] Planeswalkers as playable generals
, multiplying by five the number of comments under this two years old thread. But what both side always agreed on was the lack of empyrical data and overall testing that was needed for such a groundbreaking thing to happen.
Lately, the discussion seems to have slowed down as people started agreeing more and more on the pros and cons of allowing planeswalker as generals, as well as some apparently necessary rule changes that would have to take place for that to happen.
The purpose of this thread is the following: summing up pros and cons that both sides can agree on, proposing rule changes, discussing and editing them so that we can all try to have a standardized approach to the testing so that the Commander Advisory Group (CAG) can have the data they need to take a decision that won't break the format or be only motivated by a fear of breaking the format. Remember, the goal here is not to create another format (praise be to the previously unwritten yet basic law of EDH,
rule 0
: "Local groups are welcome to modify [the rules] as they see fit. If you'd like an exception to these rules, especially in an unfamiliar environment, please get the approval of the other players before the game begins"), but to help both the CAG and playgroups who would like to have a fun experience while running PW based decks.
So, without further ado, let's jump into it!
Pros:
Flavor: had the format been created after Lorwyn, it would most likely have had planeswalker legal as commanders from the very beginning. What other reason could there be to play specifically legendary creatures as generals and not any "normal" creatures in a singleton format?
Bringing more people to the format. This point is fairly tied to the first one, as many of us probably found their first commander by opening a booster with a flashy creature we couldn't make shine anywhere else. It's even more flagrant now that Planeswalkers are the litteral face of MTG and the core of the flavor (and advertisement) of the game.
Diversifying the format even more. Bringing back strategies that fell out of favor years ago (Liliana of the veil as a fairer Braids, cabal minion?), or create brand new ones (I've seen quite a number of people really hyped about Liliana of the dark realms and Daretti, Ingenious Iconoclast for example).
These points mostly care for the future of the format. However, as people against a hasty change saw soon enough, there would be a number of issues that may end up spoiling the fun of many entitled EDH players and eventually drive them away from the format. Here are the most concerning cons I could gather.
Cons:
Planeswalker tend to slow the game down by encouraging value/control based decks and virtually augmenting the life total of their controllers, making it harder for aggro decks to thrive in a format where they already are in minority. And forcing a whole strategy type out of the format for flavor reasons is obviously a no-go.
Many planeswalker-based strategies would just end up being races to get to their general's ultimate, many of which are nigh on impossible to remove emblems (the only solution being going full archenemy and killing the emblem's owner). This could create very frustrating games.
No matter what arguments people may have about the power level of a certain card (especially using the good old Teferi, temporal archmage comparison which may or may not be valid), there are some planeswalker perfectly fine in the 99 that would be bound to be banned if they were accessible from the command zone. People still like playing planeswalkers in the 99, and the RC philosophy on the banlist is to keep it as short as possible. Having too many broken generals leave entirely the format would be very unpleasant to many. Players' favorites like Venser, the sojourner and Sorin Markov are pretty likely to get banned, and I would be among the first persons to be saddened to sleeve them out because of that.
Rule changes
Now that we've seen some of the most important consequences, here are the two other rule changes that have been discussed and that seem to be pre-requisite for a healthy format with Planeswalker as generals:
Bringing back the banned-as-a-commander (BAC) banlist.

This would allow a lot omre flexibility on the bans without hurting decks that aren't abusing planeswalkers. Due to their flexibility Planeswalker are often always good in the 99 which isn't the case of several banned legendary creatures like Braids for example. Having them outright banned du to one specific combo abusing the command zone would hurt the perennity of the format. This unfortunately may end up creating a longer banlist (hence why the RC dropped it), but the added flexibility seems necessary with Planeswalkers around.

Lowering the starting life total to 30.

This one will probably be more controversial but has the added bonus of creating faster games while allowing aggressive strategies to be viable again, even if the aggressive player is alone against three other planeswalker commander decks. While this may end up making Najeela, the Blade-Blossom busted (we'll have to keep an eye on her), this is a rule that I've been experiencing with some friends at a casual and experienced level for years now (with or without Planeswalkers). My playgroup's experience can't be generalized for the whole world obviously, but this is an already popular rule change among playgroups which are using Rule 0 so we can hope it will work out as intended.
Banlist
Bringing back the BAC banlist obviously means that we'll have to part ways from the current RC banlist (but I'm still going to use it in my first draft). Here is a proposition, please debate it with both theories, decklists and eventual results:
Banned
:
All ante cards and conspiracies;
All five Alpha moxen
Banned as a commander:
Watchlist for BAC (heavily debatable):
Elspeth, Sun's Champion (repeatable wrath)
Elspeth Tirel (repeatable wrath)
Gideon, Champion of Justice (easy to reach/game-winning ultimate)
Koth of the Hammer (abusable -2, easy to reach/game-winning ultimate)
Narset, Parter of Veils (powerful passive passive ability)
Ral, Storm Conduit (powerful passive ability)
Saheeli, Sublime Artificer (powerful passive ability)
Tezzeret the Seeker (repeatable tutoring)
Samut, the Tested (easy to reach/game-winning ultimate, one card combo with doubling season)
Sarkhan Unbroken (easy to reach/game-winning ultimate, one card combo with doubling season)
Sorin Markov (abusable -3)
Venser, the Sojourner (strong +2, game-winning -1 and ultimate)
Vraska, Relic Seeker (versatile abilities, easy to reach/game-winning ultimate, one card combo with doubling season)
Karn, the Great Creator (powerful passive)
I hope that thread managed to catch your interest, and if so I'd be glad to update it with your feedback.
See you on this plane or another, fellow Planeswalkers!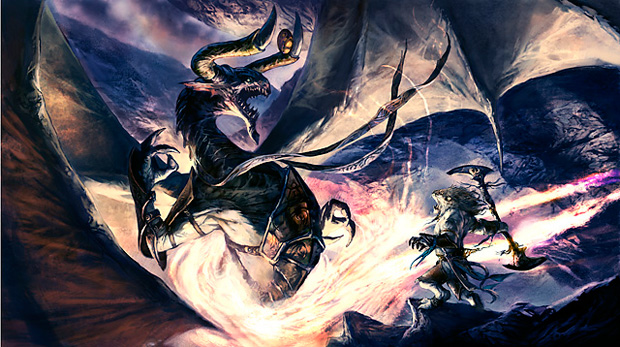 Modern


Death and Taxes (not Eldrazi&Taxes)
Modern


Storm
Modern


Taking Turns
EDH


Jhoira of the Ghitu