CatParty
The Black Swan of Trespass
Location:

New York City, NY

Join Date:

10/23/2012

Posts:

2,041

Member Details
Hey gang!
While I know many people have been voicing disappointment or concern with the new Commander set, I'm actually ecstatic because my dreams have finally been answered: We have a RU Legendary goblin, and it's everything I could possible ask for.
Mizzix of the Izmagnus
couldn't be a more perfect card for what I had envision my fantasy RU Goblins deck as being. The idea is to use cards like
goblin offensive
(are there even any more cards like this?) and other, fixed-cost token generators, to create a field of goblins. Sure, these goblins can be pumped with a host of Lords, but they can also be fed into sac engines like
Ashnod's Altar
and
Phyrexian Altar
to create massive amounts of mana to feed other big X spells like
Comet Storm
and the ilk.
The idea is to use scaling card draw cards to dig through my deck to pull out the pieces I need while shaving off costs with experience counters.
There's also going to be a big coin-flipping subtheme because
Krark's Thumb
,
Stitch in Time
and
Ral Zarek
are a thing in RU, as are some coinflipping goblin cards.
I'm not looking for a super cuthroat deck, just cards that can help feed my maniacal (i.e. Izzet-worthy) plan to create a '
oops I blew up the world
' RU goblin deck...with coinflipping.
Firemind's Foresight
seems like a great card to draw out all the X-spells I'm looking for. My vision is repeatedly casting
Capsize
until I can create a massive storm count to cast
Empty the Warrens
, so I can sac all those goblin to feed a huge Comet Storm, or just swing with the goblins using some lords to pump them.
What I need are suggestions for cards to aid my win conditions, or to even be my alternative wincons - more X spells to end the game with, I guess.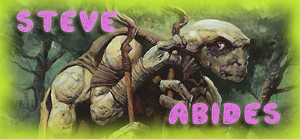 Draft my Old Border Nostalgia Cube! and/or The Little Pauper Cube That Could!
Modern:
Burn | Monkey Grow