Jenkins
Location:

Davis, CA

Join Date:

10/13/2006

Posts:

553

Member Details
My foil Reaper King deck. I've collected the cards for this deck and no other deck for over a year now, and this is where I am. There is still one proxy left, (
Scrubland
) because I gave away a bunch of cards for tournament prizes. Anyway, here it is: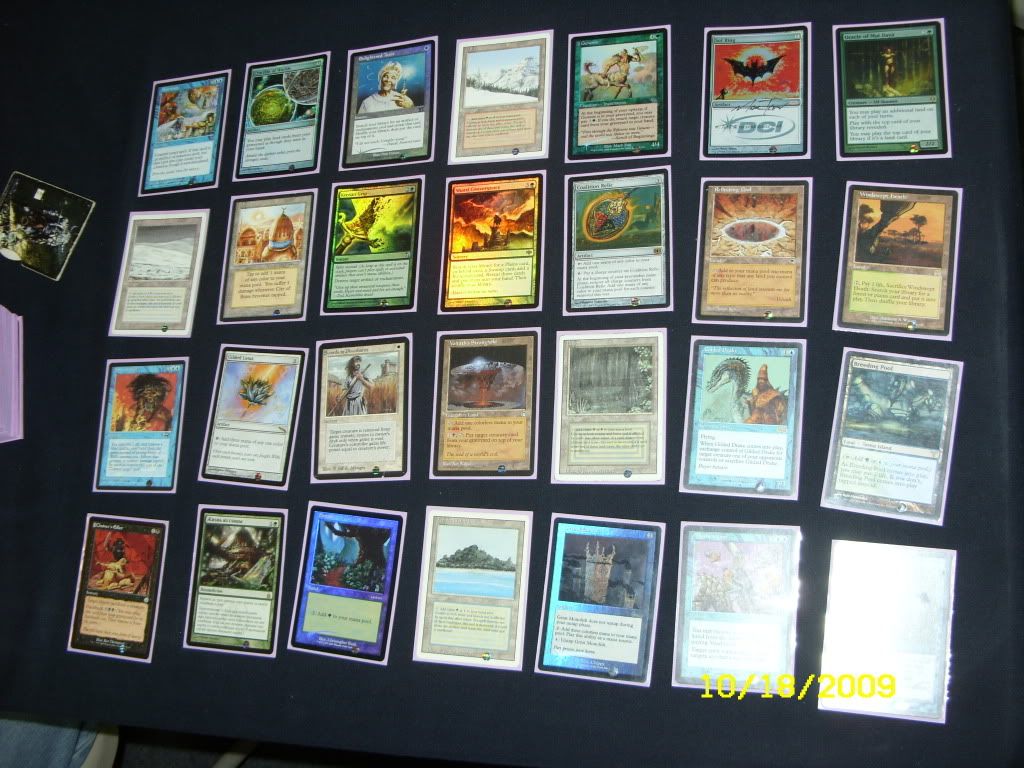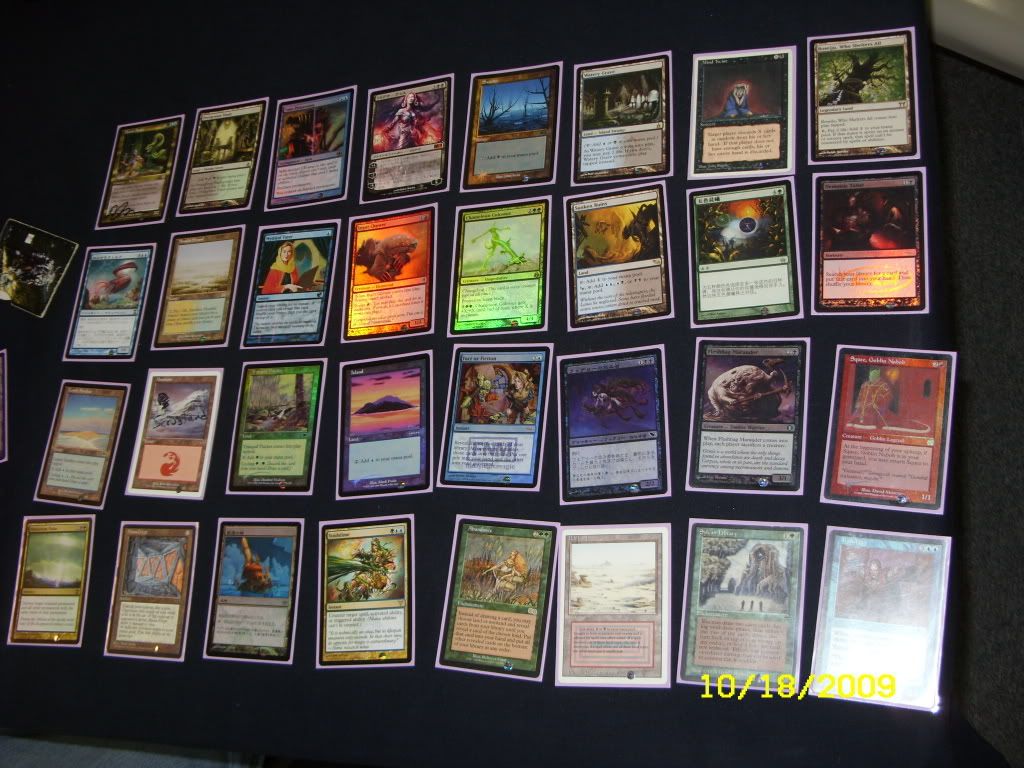 The card not visible due to glare on the top pic is a foil
Mindbreak Trap
and the mountain is my only proxy, which is a
Scrubland
. Also, I dropped the
Shard Convergence
for the new
Expedition Map
, also foil. I felt the flexibility is too good, even compared to the raw card advantage the convergence gives. There are too many times when I'm looking for a Strip Mine, a sac outlet or just a third mana, and the map helps with all of those. Plus it can be fetched by
trinket mage
.
please use spoiler tags when posting images of such huge size and quantity. Thanks.
~~ DC
Infraction for editing after a mod helper —Annorax
Last edited by
Annorax
: Oct 23, 2009

Playing undercosted burn and over-powered creatures since 1994.
"I finally figured out what
One With Nothing
is good for!" says Paul. "Oh yeah? What?" comes the reply. "It comboes with
Tarmogoyf
!"
True story...