Phil
Clan Representative
Clan Representative
Omnipotent crawling chaos.
Join Date:

9/13/2010

Posts:

5,325

Member Details
Oregon, Portland: Dirty Filter

I don't play at my LGS but I'm in the neighborhood of Red Castle Games.
So you ever play at guardian? Red castle is too much godstuff ramp vomit for me to want to go there anymore.
Also, add me to galspanic's group. That is now going to be my primary go to game weekly... I just have to lay off the whiskey.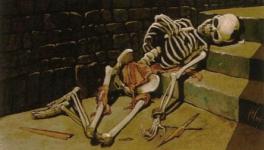 The EDH stax primer
When you absolutely, positively got to kill every permanent in the room, accept no substitutes.