Trabant777
WPL Epic World
Join Date:

10/29/2011

Posts:

6,598

Member Details
Cast into the void!!!
Stats & Descriptions


Name - Voredge'Dal
Nickname - Edge
Race - Nadrask
Age - 39
Height - 6'3"
Affiliations - Artillerist
Strength - Strong



Appearance & Apparel


Edge Is tall and wiry, with salt and pepper hair that is worn in a slightly unkempt combover. He has a perpetual stubble on his strong chin, and piercing blue eyes. Age and time spent in the sun have left his skin weathered and wrinkled around the eyes. He has a trio of tattoos on his throat, and each of his wrists that are of two crossed pistols. He is wearing black pants, with leather chaps, and long black boots with silver riding spurs, a black shirt and brown leather vest, and a black wide brimmed hat. He wears two pistols holstered, one on each hip and he has two underarm holsters the left one holds another pistol and the right one is currently empty, A blunderbuss and a rifle are strapped across his back in a holster that gives him access to them by reaching over his right shoulder.




Personality


Edge is gruff and not very personable. He has no tolerance for disrespect of ladies, or himself. He has no code of rules to live by, and makes his way through life doing what he chooses, whenever he chooses to do it. He is very stubborn and once he has his mind set on something it's hard to change it.



Background


Edge grew up in a small town on Nadra. His father was a hard man, a down on his luck pirate who took a little too well to drinking, and used to beat him and his mother. When he was 16 his father literally beat his mother to a pulp, he immediately went to the local store and purchased his first gun and went home and executed his father. After the murder he knew that he could not stay in the town. He packed up his things, and began making a living, as a wandering mercenary, going from small town, to small town, picking up jobs to get the money to buy what he needed, and when he couldn't find work, he took what he needed, often at gunpoint, from those more fortunate than he was. He has finally decided to wander into the larger cities seeking greater challenges, and greater rewards, hoping to avoid petty thievery.



Requirements/Limitations



Traumatized Gentleman - Cannot ignore the maltreatment of women




Skills/benefits



Quickdraw - Edge can draw his weapons almost instantly and attack in the same movement, allowing him to attack the same post he draws them. This also lets him switch between weapons with great speed.

Pistolero - Able to wield and aim two pistols at once effortlessly.

Gunsmithing & Tinkering

UNTOUCHABLE - Hit and move, hit and move, this is the way the untouchable warrior. Never give them a chance to hit you. Keep moving, dazzle them, fool them, then move in quick and catch them unprepared. Equally handy for armed and unarmed fighters.


Lvl 1. Your physical control is heightened, preventing you from ever losing your balance in all but the most extreme of situations.
Required Battle Posts: 25
Lvl 2. If you should fall, you land on your feet, and if that isn't possible, you immediately roll to your feet.
Required Battle Posts: 55
Lvl 3. Your learn to step lightly and quickly, your footfalls making no noise.
Required Battle Posts: 90
Lvl 4. You learn you to bob and sway, feint and juke outside of range in a dance that can mesmerize and daze your opponent. This effect weakens over time.
Required Battle Posts: 130
Lvl 5. You learn to move with your opponents blows, lessening the force of their impact and effectively reducing their strength by a level.
Required Battle Posts: 175
Lvl 6. Your acrobatic ability and light steps allows you to perform short wall runs, both horizontally and vertically, or run on water or alike, for several steps.
Required Battle Posts: 225
Lvl 7. You can chain together wall runs or brief contact with surfaces to bound from surface to parallel/perpendicular surface.
Required Battle Posts: 280
Lvl 8. You learn to focus your attacks on your opponents joints and ligaments. Every time you land an attack on a specific joint it makes movement of that joint slower and more painful.
Required Battle Posts: 340
Lvl 9. By focusing all your concentration on it, you are able to enter a zen state of enhanced speed and agility in which you are able to dodge any and all attacks thrown at you and shrug off any magics that would directly harm or distract you. If you attempt to do anything other than dodge during a post you are using this effect, such as attack, your focus will shatter and you will become dazed and lose Untouchable for the rest of the encounter. Can only be done for three posts at a time and only twice per encounter.
Required Battle Posts: 405
Lvl 10. Your experience allows you to develop your own custom special technique or maneuver employing this fighting style.
Required Battle Posts: 475


Plant - Environment Combat - The art of fully perceiving and utilizing your environment in combat.
Lvl 1. Your situational awareness increases, allowing you to notice possible improvised weapons laying around others might overlook.


Lvl 2. Your balance greatly improves, allowing you to stand steadily, even one legged, atop any item that will hold your weight.
Lvl 3. Your agility increases, allowing you to leap and kick off parallel surfaces to perform aerial attacks.
Lvl 4. Your coordination is enhanced, increasing your aim and allowing you accurately strike or kick objects so they fly in any given direction.
Lvl 5. Your grip and leg strength are honed, allowing you to easily scale and bound around obstructions and landmarks.
Lvl 6. Your sitational awarness increases again, allowing you to fight over and around obstacles seamlessly and improving your ability to dodge mindless hazards and adjust to their effect on the area (falling trees, undirected spells, etc).
Lvl 7. You learn to create very well crafted improvised weaponry by combining available items with great skill, even in the midst of battle.
Lvl 8. You become adept at innately understanding how your surroundings interact with each other, improving your ability to rebound thrown items, plot trajectories and predict and initiate chain reactions.
Lvl 9. You achieve a state of oneness with everything around you, making it almost impossible to surprise you.
Lvl 10. Once per encounter you can enhance the unity between yourself and what is not yourself, effectively allowing you "see" in all directions, even through obscuring objects, and predict what is going to happen moments before it does. Lasts for five posts.

Spells

Balistics
Lvl 1 - You can build pre-designed Novice Level devices. Build two to level up.


Lvl 2 - You can Invent Novice Level devices. Invent two to level up.
Lvl 3 - You can build pre-designed Apprentice Level devices. Build two to level up.
Lvl 4 - You can Invent Apprentice Level devices. Invent two to level up.
Lvl 5 - You can build pre-designed Journeyman Level devices. Build two to level up.
Lvl 6 - You can Invent Journeyman Level devices. Invent two to level up.
Lvl 7 - You can build pre-designed Expert Level devices. Build two to level up.
Lvl 8 - You can Invent Expert Level devices. Invent two to level up. You can also now move into an additional school of technology.
Lvl 9 - You can build pre-designed Masterpiece Level devices. Build two to level up.
Lvl 10 - You can Masterpiece Novice Level devices. Invent two to level up.




Weapons


Blunderbuss
front loader rifle
front loader pistol X3



Non-Weapon Items


A large tin of cheap cigars.
A tin of chewing tobacco.
Machinist tool kit
Void pack



Pets


None



Gold


10



Battle Posts


0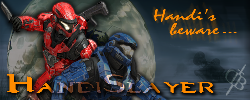 Go ahead and run, you'll only die tired.
Those who might never meet are pooled together