Trabant777
WPL Epic World
Join Date:

10/29/2011

Posts:

6,598

Member Details
Stats & Facts
Name:
Sum'era Korlash
Sex:
Female
Race:
Oscaran/Dryad
Age/Height/Weight:
27/6'11/175 lbs
Affiliations:
Warrior
Freinds
-Arl, Colt, Legato, Amaya
Aquaintences
-Juris, Alec, Odd, Kherren
Frenemies
-Bree
Enemies
-
Accomplishments
1. Fought for Greevan
2. Issued her first warriors challenge.
3. Fought a landshark and other strange beasts.
4. Freed a town from an evil mining company.
5. Hunted down the scapegoat of an evil mining corp.
6. Had an epic sea battle
7. Competed in the Greevan Forest Arena
Appearance
Sum'era is tall and well muscled, her body is the epitome of fitness. Her skin is pale and smooth as if it were made of alabaster (was bronze), but is accented with coral along her cheeks, and breasts. Majestic white wings are sprouting from her back. She has large pure white (were black) eyes that have a bright glow to them. Her hands are surrounded by a golden aura. Her long hair is in thin dreads tied into a ponytail, and is a lustrous platinum (was deep green). She is a striking beauty. She is clothed in tight fitting brown leather pants, Swashbucklers boots, a tight black blouse that is only seen at the sleeves as she wears a tight fitted black brigandine. She wears leather gloves and her arms have iron vambraces strapped to them along with matching iron greaves strapped to her legs. She wears two swords strapped across her back, noth hilts extending over her right shoulder, and carries a large mirrored shield.
Background
Sum'era's father was a Dryad that had taken to wandering. He fell in love with an Oscaran woman and they had a secret love life. The secret eventually became known to her tribe, and she was shunned. The tribe acted as though the girl didn't exist. Though it pained her greatly the woman left the tribe and went into the forest to live with her lover. They had a good life and she became pregnant. The result was Sum'era, She grew up among the forest, but she knew it wasn't her home. Her blood thrilled at the thought of glory and combat. She wanted to go out into the world and make a name for herself. One day she stumbled upon an ancient shrine in the forest, the tomb of some long forgotten warrior. The shrine bore the symbol of the light. She entered and at it's center she found two things. A diamond ring that sparkled with light and a Beautiful shield. The shield was perfectly round and polished so well that it was as if looking into a mirror. She put the ring on, and it formed itself to her finger, she picked up the shield and it seemed to stretch to fit her size. She knew that it was destiny and that now was her time.
Personality
Her blood is constantly at war with itself, she is lighthearted and generally carefree, however when she is angered she will quickly turn to combat as a means to resolve the issue. She usually doesn't concern herself with what's right or wrong, if it leads to glory and honor, but if she sees nothing of glory or honor in an act, then she might take issue with it.
Limitations/Requirements
Half-breed
- She will immediately find herself at odds with almost any other Oscaran she encounters, as she is a byproduct of their cardinal sin.
A Warrior's Legacy
- Sum'era has sworn
at least
1/4 of her estate to further Gradela's cause.
Gradela's story is a simple one. She grew up in her tribe, showed promise, and was taught in the physical arts. As part of the brotherhood of wealth, she felt adventuring would be the ideal way to use her natural skills to further the tribe's goals. Along the way she learned she had a great talent for magic, voraciously consuming any new knowledge of the sort when she could find it but not to the extent that it interfered with her duty. She entered the trials knowing the dangers. Her group was not foolhardy, nor was it particularly dysfunctional. They simply walked too far down the wrong hallway based off a well-reasoned, yet ultimately wrong, interpretation of a riddle.

The Contract: First, half the proceeds of the sale will be used to construct a fund for the Ryach-Leen. I have heard we are all dead, but If I remain in this world I may not be alone. Second, whoever purchases me must agree to put the Ryach-Leen clan fund in their will; leaving no less than 1/4 their estate to the clan.
Skills/Attributes
Oscaran Birthright
- Sum'era has the blood of the hardy Oscarans running through her veins, and as a result she is
strong
.
Dryadic Blood
- Illness and disease have a lesser effect on her, and because of her Dryadic beauty she has a natural charm to her especially when looking into another person's eyes.(Charisma effect)
Forest Born
- Because she spent her childhood running in the forests she has uncanny balance and even if she loses her footing she can tumble quite well.
SHINING SHIELD
- A circular shield capable of being thrown. Made of silvery alloy, tough as bronze, which is as reflective as a mirror. Can he use it to gather, reflect and scatter light. 25" in diameter.
Lvl 1.
The shield can reflect light-based magics and attacks.
Lvl 2.
The shield can be turned into light, capable of storage within any clear, mundane crystal. Most users of the shield wear one in an accessory.
Lvl 3.
When thrown, the shield develops an aura of burning light.
Lvl 4.
The shield leaves a little of itself into the last crystal it was stored in, allowing its bearer to call the shield to them from a distance. In exchange, the shield gains some of the crystal's hardness, becoming steel hard.
Lvl 5.
When thrown, the shield can momentarily become formed of light, then revert back. This can be used to preserve its speed over long distances, flow around narrow obstructions, or allow it to pass through clear or translucent materials.
Lvl 6.
The shield can store the scenes it reflects, holding up to 2 minutes worth of reflections for later viewing. The scenes can be shown, fast forwarded, paused, etc as the wielder desires.
Lvl 7.
The shield can negate the force of a single attack in an encounter, storing the reflection of that attack in the surface of the shield. At will you can release the reflection, projecting a light construct that imitates the attack directly outwards from the shield with equal force.
Lvl 8. The shield can steal the image of someone reflected in it. Once it has, you can take on the false appearance as that person. Can only store 2 images at a given time, one must be sacrificed to learn a new one.
Lvl 9. The shield can project an image of an object it is reflecting or has stored, no greater than the size of the shield, creating a solid light construct of it. This construct does not have any of the objects special abilities that cannot be easily replicated with light.
Lvl 10. The shield can store the image of any defeated enemy within it. At the end of each encounter you may choose one of the images stored this way this encounter and keep it permanently, stored within a crystal that forms along its perimeter. This image does not counts towards the level 8 ability limit. You may sacrifice this image at any time to grant the shield a permanent ability based on that enemy. The shield can only have three of these abilities at any given time, and can replace old ones with new ones as you desire.
Light - Manipulative Tactics
- Deceive your opponents with your every move, keeping them guessing.
Battle Posts:294
Lvl 1.
- Learn to move blend into crowds without drawing attention, helping you to flee or approach your opponent unnoticed.
Lvl 2.
Learn to mimic the natural twitches and flexes present during the fight or flight instinct, causing people to think you are about to act.
Lvl 3.
Learn to catch the light with any reflective weapons or armor you have to compromise your opponent's vision.
Lvl 4.
You learn how to move in such a way to convince your opponent you are wearier or more injured than your truly are, feigning weakness to get them to drop their guard.
Lvl 5.
Your movements are so alien to other's eyes that any abilities or effects that require reading your movements or expressions no longer work on you.
Lvl 6.
Learn to move deceptively, causing your enemy's aim to lose any real precision.
Lvl 7.
Learn to perform very effective feints, tricking the enemy into reacting to an attack that is not really coming.
Lvl 8. You learn to chain a pair of attacks so that the second is masked by the first and more likely to hit if the first is dodged or blocked in a certain way.
Lvl 9. Learn to catch and focus light with any reflective weapons or armor you have with such precision the that you temporarily flare an opponent's blind spot and seem to disappear from view. This only works on one target at a time and diminishes as the item is moved.
Lvl 10. Fighting against you is an exercise in frustration. You learn to layer feints and jukes on top of each other. You may add a second feint to any attack and your foes are automatically dazed when fighting you.
Weapons
Asphodelia
- A sword of white iron, long and thin with strange hooked spikes protruding at odd angles, and a hilt of darkened bronze patterned with leaves and thorns. Smells constantly of sweet flowers.
> Unbreakable, modifier 5
> Feeds off the soul of the wielder, what it does depends on the one who holds it.
Mountain Power
- Asphodelia can cleave through naturally formed stone as though it were made of wood, allowing boulders, caves and mountainous regions to be navigated as the wielder sees fit.
Woodland Respect
- Asphodelia cannot be brought to bear against the forest. Naturally grown and living plants give no resistance to the blade, allowing it to pass as if through water.
Niven's Legacy
– A steel sword Soulprinted with the essence of Niven, an elven ancestor. (3/4 Enchantments).
> Prisms all enchantments on it to light.
> Light Prismed Homeguide - The item transforms into a beam of light, traveling to and reforming in your hand.
> Can be swung in an arc, leaving a trail of light in its wake up to 2' long. The trail solidifies into a frail, one sided mirror that hangs in the air. You may choose which side is reflective. Dissolves into nothingness at the start of your next post.
>Upon impact Niven's Legacy may release a small burst of light that hardens into a 3" radius mass of glass that hardens around the point of contact (mod 0). The glass can by attached to both Sum'era's sword and the bound target, or just the target. If used in direct sunlight the mass of glass is instead as strong as brass and can be shaped by Sum'era.
> Allows owner to cast a unique Level 4 light spell, Niven's Champion
Niven Champion
- You grow a foot taller, your ears and features becoming more elven, your eyes a white luminance and wild glint. In this form you can concentrate for a post to absorb sunlight for a Heal effect and your voice is deeper and has an intimidate effect, which is amplified against creatures and beings that work and thrive in the night. While in this form, you are also haunted by extremely persuasive whispers only you can hear, which spur you on to destroy all darkness and its denizens. You cannot cast or maintain spells or summonings as long as you maintain this effect or for a post after.
Magical Items Worn
Dawnbringer's Form
- A golden amulet with a yin/yang symbol on it, one half containing a sun, the other a moon. Upon choosing dark or light, that side will engulf the talisman and it will grant a Rare Dual Art MiniLSS. (Sun Chosen)
Lvl 1:
Your eyes turn entirely white and you hair grows long and platinum. Your eyes can see through false images and illusions.
Lvl 2
: You gain an Enforcers ability to read the truth in body language. Your white eyes glow. You grow 15% taller and your body is more well defined.
Lvl 3:
Your hands develop an aura of golden light that can be made searing hot at your will. Your skin becomes like alabaster.
Lvl 4:
Your voice becomes unnaturally resonant and booming, it soothes the pain of allies that hear it and relieves them of weariness, poison and negative bodily effects.
Lvl 5:
You grow a pair of white wings capable of flight.
Token of Glory
- A ribbon of golden silk, as long or as short as the owner wishes it to be, with glittering tassels at either end.
> Grants a natural charisma effect.
> Each time the wearer defeats a powerful enemy in single combat, a token will appear woven into the ribbon. These tokens will give powerful effects depending upon the peculiar characteristics of the defeated. Can store up to five tokens.
Crustacean Heart
- A rainbow-colored crab token made of chitin.
Sum'era gains the ability to freely change her body (and back!) in the following ways:
> Change one or both hands into claws (One larger than the other).
> Cause chitinous plates to emerge on the back of her arms, over her chest/midsection, on her back, on the back of her neck, and/or on back/top/sides of head (Melds with her hair in a way that looks pretty neat).
> Morph her legs into eight chitinous crab legs.
All changes absorb/fuse worn/held objects. Any powers that could reasonably function in the new form (or with very slight alteration, like making a claw shiny) still function. The chitin is mod three.
The first time she uses this ability each encounter she can choose one of the two additional benefits:
> All chitin she forms this encounter is empowered by a random incore.
> One of her changes is empowered by the incore of her choice (like "one claw")
Dawn's Guardian
- Black leather Brigandine w/ iron plates. Custom wing slots have been tailored into the back with bright white stitching.
>iAs heavy and restrictive as sunlight, which is to say not at all. Anyone that damages it becomes blinded for one to two posts.
Items
Void Pack
- A leather pack with limitless storage.
Iron Vambraces(worn)
Iron Greaves(Worn)
Diamond ring
(worn)
Soul Gem - Gradela Ryach-Leen
- Can communicate with the person that holds them and, if imbued into an item, can posses that item giving it something akin to an enlightened animation in addition to granting it a power based on the soul's personality, life, and desires.
Spells
Level 1
Strengthen
- Magically enhance your body's musculature, enhancing your physical strength by a level. Can only have one instance of this effect placed on your body at once or the distortion caused will be damaging when moving.
Level 2
Unhinge
- Make yourself double-jointed.
Level 3
Harden
- Thicken and toughen your skin into a leathery armor.
Level 4
Heal
- By touch, accelerate a target's healing processes within a body part. Instantly heals bleeding and minor cuts. Will close more serious gashes over the next few posts. Will heal in a day what would normally take weeks. Once cast will keep healing that injury until done without requiring maintaining.
Body Tome Vol. 5
- Incl. Devil Dust Recipe and Supradermal Limb Augment Blueprint.
Pets
Gold
3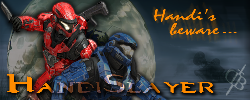 Go ahead and run, you'll only die tired.
Those who might never meet are pooled together