Trabant777
WPL Epic World
Join Date:

10/29/2011

Posts:

6,598

Member Details
Stats & Descriptions
Name - Kraven Hammersong
Race - Dwarf
Age -58
Affiliations - Invoker(Mage/Bard)
Height - 5'
Weight - 200 lbs
Achievements
1. Killed stonebeak
2. Pushed his luck with an irritable hunter and had his hair cut off.
3. Paid 40 gold for refined comb and regrew his hair.
4. Helped Klorin TDoF realize his true course in life.
5. Cleaned the Eleaxian sewers.
Friends:
Aquaintences:
Frenemies:
Enemies:
Appearance
- Kraven's hair is mostly a jet black, with the oddity of having strands of gold littered throughout it giving it a shining and beautiful appearance that he is quite proud of. He wears his long locks in a conglomeration of loose hair and braids held together with thick gold rings. Kraven's long thick beard meshes with his hair evenly and is worn in the same style. He wears a thick golden ring around his neck. He is dressed in simple leather breeches, and a green tunic, but he is wearing a black leather currias and black leather shin guards and arm guards. Kraven stands a foot taller than any other dwarf he has ever met. His body is thick and muscular, his arms bear the scars of long years spent at the forge. Kraven's eyes are a startling emerald green, his face is handsome and strong, but is set with deep lines of one that has faced many hardships.
Background
- Kraven was considered a giant among his people, as he stands a foot taller than the tallest dwarf he has ever met. When he was young he was teased by his peers, they would accuse him of being half human. Once he realized that they were calling his mother a whore, the teasing stopped for good. His height still made other dwarves feel uncomfortable around him and as such he did not have many friends, and the ones that he did have distanced themselves even more when he started to show a love for magic that equaled his love of smithing. Kraven realized that he would not find his true place with his people and decided to set out into the world on his own. He gave up smithing as a profession but retained the skills he had possesed. He joined up with the fraternity of mages and set out to find adventure. He found that the outside world suited him just fine, but he had quite a hard journey from the mountains to the eastern world, during which he found his magical sledge hammer... But that is a story best left for another time.
Personality
-Kraven is a rough and tumble sort of guy, he loves strong drink, brawling, singing, and anything that could be considered a good time. He does have a bit of a temper, but hey he is a dwarf after all. He ia a bit of an oddidty among dwarves in that he has chosen magic as an outlet for his love of stone and metal. Kraven does have a rough exterior, but he has a soft side underneath that sometimes shines through. He is not an evil man, but he does love gold, and all things magical and sometimes makes hard decisions in their persuit.
Skills/Bonuses
Smithing
- Those with this skill can forge metals and other forgable materials into functional weapons, armor, parts or sculptures. Require use of hammer, heating medium and cooling medium.
Strength of Mountains
- Kraven is a dwarf, and the strength of the mountains runs in his veins. He is
Very Strong
.
Spells
Level 1
Allign -
Focus on the iron in your body to find magnetic north.
Level 2
Dirty Trick -
With a sharp upwards gesture, cause dirt, dust and soil to fly up off the ground at a target's face.
Level 3
Stoneshot
- Stomp a foot on the ground to cause a chunk of stone to erupt into the air before you. By gesturing in a direction while the stone is in midair you can launch it in that direction. (A dwarf Fist)
Level 4
Landscape
- Transform a patch of ground 4' in diameter into quicksand.
Songs
Lulling Tune
- A short but sweet and lilting song that calms those that hear it can be sung up to three posts and lasts for any many posts afterwards.
Face Any Challenge
(
A Klorin Carol
) - A powerful chant that lists the ridiculously superhuman feats of a mighty warrior. Inspires and empowers allies, allowing them to shrug off mental and emotional altering effects. Three times per encounter.
Heroes of the Sewer
(
Gutter Rat's
) - A comical parody of the usual heroic ballad. It told the tale of brave group of adventurers, led by a young dwarf. The lyrics made it clear however that the disinterested water mage in the group was constantly saving their lives.
> Fills those that hear it with a sense of wry mirth and causes them to perceive Kraven as less of a threat.
Guild/Society Bonuses
Superstar
- Each month the Bard will receive gifts of gold based on the number and variety of their public performance and, just as if not more importantly, the quality of their interactions with the public. These offerings will be left for you in the care of the local guildhouse. Undergarments will not be accepted.
Harmony
- You can accompany other Bard's performance pieces so long your accompaniment is of a different type than any other accompaniment (unless otherwise noted). If you are skilled in two types that can be done simultaneously, you can accompany yourself. Accompaniments are a reaction to the primary song and do not have to be composed ahead of time.
One Song, Glory
- After each major encounter (quests, bounties level 3 or higher, some jobs) Bard will gain as part of their reward the ability to compose a new Performance Piece, based off their experiences in the encounter, in one of their trained performance types. This piece's general type of effect is determined by the type and its precise effects are determined by the events of the encounter and your actions during those events. (This will be entirely designed by the WM who ran the encounter.) The strength of the effect is determined by the scope of the encounter, your participation in it, and the your skill as a composer (the larger your repertoire, the stronger we are likely to make the effect.). You do not have have to create a Performance Piece this way each encounter. Each time you choose to do so, it comes at the cost of looting last and receiving less gold/loot points. This penalty starts at 30% but is reduced by 3% each time you create a song until it hits the mimum 5%.
Next penalty: 24%
Archmage
- Mages are allowed to buy and cast level 8, 9, and 10 spells.
Mage's Dissertation
- Once ever, upon obtaining two level 10 spells, a mage is granted access to the most ancient volumes of the Mages' Library. What they find there will lead them on a personal quest to unearth hidden arcane knowledge. They must record and expound on what they uncover for prosperity and experiment with what they discover to create a new spell. This spell can be kept your own personal knowledge until the time of your death or sold to the spell shops allowing for public access. Upon completing this you attain the title of Archmage.
Guild/Society Requirements/Limitations
Public Eye
- Your face is more well known and recognizable, so be careful.
Morals Clause
- The bards rely on the goodwill and faith of their audiences, and as such cannot afford to have their names dragged through the mud. If you insist on illicit activity, it cannot be against the general public or use your performance pieces.
Forsake Steel
- Because most metals create an electromagnetic field that, through prolonged direct exposure, interferes and with a person's ability to sense and draw on magics, leaving them incapable of fueling spells level 8 and higher, mages are forbade from using metallic weapons and armor, save for certain items, like mage daggers, that are made from special alloys that do not have this effect. However, mages with the Electromagnetism LSS can carry metallic weapons so long as they are no more than 1' in diameter, as this natural ability cancels out the field put off by smaller metallic objects.
Magical Items Worn
Kraven's Collar
- A thick golden ring worn around the neck. Can amplify Kraven's voice to be twice as loud as normal. There is an earth crystal embued into it (Invoker Class Bonus) The sound of Kraven's voice can be tuned to resonate with a target area of stone, metal or glass, weakening and possibly shattering it.
Pathfinder Boots
- They are steal toed doc martens. They leave glowing silver footprints that anchor the feet of those that step on them to the spot for a post.
Weapons
Bedrock Sledge
-An enormous hammer with a head of unbreakable granite and haft of iron. Able to alters landscapes with its power. Stands 5' tall
Lvl 1.
By driving the sledge's head into the ground or a stone surface, the sledge will become anchored there and unable to be removed by any means save Kraven's willing it.
Lvl 2.
If the sledge is too bulky or heavy for Kraven carry, he can drop the sledge and have the earth swallow it up. If he does so, he can retrieve it at any time by plunging his hand into the ground and drawing it out. (Can be done anywhere on land, regardless of where he was when he dropped it.)
Lvl 3 .
Your attunement to earth magics allow you to wield this hammer as if it were far lighter. Metal objects forged with this hammer are imbued with earth magics that increase their modifier by one.
Lvl 4 .
A variation of the sledge's anchoring ability, you can drive the sledge's head into the ground or a stone surface then withdraw it, removing a section of the stone or earth with it, temporarily adding it to mass of the sledge's head. The next blow it lands dislodges this material.

Lvl 5 . You may tap or bang the haft of your weapon against the ground. As long as you remain still, the ground around you shakes and shudders in accordance with the speed and power of the impacts. Larger impacts cause the earth to crack on distort, more frequent impacts cause the earth to twist and shake.
Lvl 6. The Sledge is extra-effective against stone and/or metal armor. It can forge materials without needing to heat them.
Lvl 7. By slamming the head of the sledge down into the ground as hard as you can, you trigger the eruption of a ring of 10 huge stone shards (1' taller than you, 4' wide, and angled outwards) from the ground in a 6' radius around you.
Lvl 8. You may smash an item you own with the hammer to transfer its magical attributes to the hammer.
Lvl 9. Once a month you may forge an item with the bedrock sledge that permanently gains any number of its acquired abilities. The abilities chosen must have been gained by destroying items and not the ones natural to the sledge. Normal rules about the number of enchantments apply to the forged item.
Lvl 10. At the end of each encounter, you may use the hammer to destroy a personal possession of an enemy you defeated that encounter. Ifthat item has no magical attributes, the hammer draws in the essence of that person, granting it an ability based on that person's nature. The hammer can only hold three such abilities at once, so to add a new one you must sacrifice an old one.
Billao Dagger
- Can pass through stone or metal as if it were not there
Non-Weapon Items
Dermite Gauntlets
- Plate gauntlets. Can be absorbed into the hands, transferring to their flesh the dermite' s level 3 modifier and any enchantments.
Leather Curias
Leather shin guards
Leather arm guards
Blank Scroll
Ghost Dust
- A magical powder that can cause spirits that haven't manifested in physical form to do so and cause spirits that have manifested in physical form to become painfully immobilized. 3 Uses.
Currency
0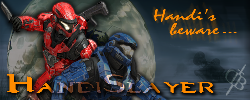 Go ahead and run, you'll only die tired.
Those who might never meet are pooled together