Trabant777
WPL Epic World
Join Date:

10/29/2011

Posts:

6,598

Member Details
Christov, in search of freedom from the thoughts that ever haunt him, made his way to the park, hoping that the fresh air would help clear his head. Why would the church allow such a person into their ranks? Someone who will lie and cheat and steal and even kill... For what? An what right do I have to judge her or the church in this matter... They took me into their fold, a monster... I am worse than she and yet I judge her? The church uses us as tools necisary for the furthering of it's cause. Monsters that can do what the righteous cannot.
Christov felt something bump into him from behind hard.

"Will you watch where you're going! Young people these days!"

When he turned he saw an older man in mousy grey robes swinging a sword around dangerously close to him. "What the hell is wrong with you!?! You're going to kill someone with that thing!"

The old man grinned at him. "Well isn't that the point whipper snapper!?!"

Christov was slightly shocked, but he did notice the fine make of the blade. "Look old one, if it will stop you from swinging that thing around recklessly I'll buy the d*** thing from you!"

The man's eyes narrowed shrewdly. "Oh? How much?"

"It's a fine sword I'll give you 100 gold."

"110 and it's a deal!"

Christov sighed irritably. "Fine take the money and try not to hurt anyone!"

The old man danced off cackling.

Christov looked down at the sword and it began to reshape in his hand. The sword's blade broadened and changed to be pure black, but the hilt turned the brightest gold and fashioned itself into the image of a cross. "What a wondrous gift the fates have bestowed upon me." He said as he walked from the park.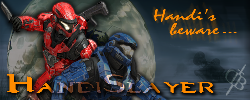 Go ahead and run, you'll only die tired.
Those who might never meet are pooled together