G L J
Location:

Dallas, TX

Join Date:

5/9/2009

Posts:

3,200

Member Details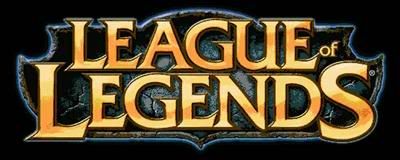 Credit goes to Vesbazz for the image
Preface: Why Another Thread?
The reasoning behind another thread is simple. With the new season, many things are going to change. We've already seen a boatload of discussion about champions, strategies, and items - but how much of that has been rendered obsolete? Through balance patches, metagame shifts, and plain old game evolution, many strategies have become weak, outdated, or simply impossible to produce anymore (Support Sona with Enervating Charm anyone?). League of Legends isn't MTG, and as such many of the old pages of discussion are now jargon and gobbledygook without any real meaning except to act as an archive. Do note that we are currently in a transition phase between season one and season two.
As such, we have decided it is high time to create a second thread to replace the massive original thread. So here's to another 2,100 posts and 145 pages!
I. What is League of Legends?
League of Legends (abbreviated LoL) is a MOBA game, or a Multiplayer Online Battle Arena. Players are formed into 2 even teams of Champions in either a 3v3 or 5v5 format. There are currently two game types in League of Legends, Classic and Dominion. In both games, the goal is to be the first team to destroy their opponent's Nexus.
To destroy a Nexus in Classic games, each team must work through a series of towers called "Turrets". Turrets are often placed along a path to each base referred to as a "Lane". Along the way, each player gains levels and increases the power of their champion by killing the opposing team's champions and "minions" (small NPCs that constantly spawn and attack the other team) and defeating neutral monsters. Last hitting enemies (by being the literal last hit that kills the target) grants champions gold and allows them to purchase items with in-match gold to improve their champions abilities. These item upgrades can range from simple increases in attack damage, health, and armor to more advanced effects such as cooldown reduction, increased movement speed, and even shielding the champion from a hostile spell.
To destroy a Nexus in Dominion games, each team must strive to capture and hold as many of the five capture points along a circular map. Points are captured by actively channeling a 'capture point' ability that all champions have or by minions that attack a tower. The team with the majority of controlled points will begin to drain hit points from their opponents' Nexus. Additionally, killing champions will also remove a flat amount of hit points from that champion's Nexus - however at a certain point champion kills cease to remove hit points, meaning that a team must control more points in order to win. Gold and experience are gained at significantly faster rates than in classic to expedite gameplay and emphasis a more combat oriented gameplay. Certain items and Summoner spells are disabled in Dominion and replaced by different items and summoner spells.
II. What is a Champion?
A champion is a preselected avatar that the player (known as a summoner) uses to do combat. Each champion has four active abilities and a passive ability. Active abilities must be leveled up, while a passive ability is always present. Additionally, most champions have an "ultimate ability" which can be skilled into at level 6. These ultimate abilities have a substantial effect on the battlefield and can easily make a winning team begin to lose, or cement their position as a leading team. Champions start at level 1 at the beginning of each game and gain experience until they are level 18. Each non-ultimate ability (with a few special exceptions) can be leveled up a maximum of 5 times, while the ultimate ability can be leveled up 3 times.
As of November 09, 2011, There are 86 champions in game. Champions must either be purchased in game (for either real world money or in game influence points) or unlocked for the week in order to be used. Each week 10 different champions are 'rotated' onto a roster and become available to all players. Each champion is unique in that they all have different abilities, playstyles, art, and stats. Some champions use a mana system, while others do not and, even stranger, some use their own health as an alternative resource to use their abilities. Because of this, some champions serve many different roles in a team:
In a normal mode game, up to two copies of the champion may be played (one on each team). In a ranked game, only one copy of a champion may be played in a game.
Anti-Carry - Anti-Carry's do one thing well, get into the biggest threat's face and execute them. If they can survive, more power to them.
Assassin - These champions excel at killing their lane opponents early, hopefully denying their opponent a chance to farm and get strong.
Bruiser - Bruisers are melee champions that excel in dueling, ganking, and jungling. Their goal is to start team fights when advantageous and kill people.
Carry - These champions are expected to farm gold and levels, and then "carry" their team to victory through their substantial damage output.
Support - A support champion seeks to boost the abilities of their own team by providing extra armor, crowd control effects, and damage shields/heals.
Tank - Tanks excel in getting into their opponent's faces and locking them down with many hard crowd control abilities. Typically they have less damage than a bruiser, but more survivability and crowd control.


III. Summoner Spells, Runes, and Masteries
The Summoner acts as the persistent element in the game, to be used to track statistics and scores for each player. Summoners gain experience points and influence points for each battle they participate in. They level up by getting enough experience, unlocking new ways to influence battles. Influence points allow a summoner to purchase powerful runes and new champions.
Summoner Spells:
The summoner can choose two summoner spells to bring with him or her into an in-game session on the Fields of Justice to augment their own champion's abilities. These spells significantly impact gameplay, and have a high cooldown while costing no mana. All summoner spells can be improved by masteries.
Runes:
Similar to masteries, runes affect gameplay in minor ways. Runes are categorized into Marks (offensive), Seals (defensive), Glyphs (magic) and Quintessence (all-purpose). They are also grouped into 3 tiers, higher tiers requiring a higher Summoner level. Runes must be unlocked in the Store and it is possible to have more than one copy of a rune. Summoners must arrange their runes in the Runebook to benefit from them (with 10 total pages unlockable). The Runebook has limited number of slots for each rune type (nine marks, seals, and glyphs and three quintessences at level 30).
Masteries:
Masteries are perks that affect gameplay, they are commonly referred to in other games as "skill-trees". All of the masteries are passive effects although some augment summoner spells, which can be activated. They are grouped into Offensive, Defensive, and Utility categories. Each group has 6 tiers, within a group all but the first tier are locked when you first start, with a successive tier opening with each 4 points spent in the same group. Lines in the mastery tree imply additional unlocking criteria. The summoner can put one point per level (up to level 30) into masteries. Masteries can be re-distributed at will between battles.

IV. The Maps & Game Types

League of Legends has grown into a massive game. As such, many new features have been added since launch - including new game modes.

Game Types:


Co-Op vs AI - Players Work together to defeat a team of AI in the Classic game mode. Considered to be a learning ground for newer players and different champions.
Classic - The oldest gameplay, the classic game mode originates with the popular warcraft 3 mod - Defense of The Ancients. Players destroy towers in order to push into their opponents base and destroy their nexus
Dominion - A newer gameplay that was released during Preseason Two. Dominion is a capture and hold based mode that emphasises the combat and fast paced gameplay moreso than the traditional classic mode.


Maps:


Summoner's Rift - Summoner's Rift is the oldest map in the league. 5v5; Classic
Twisted Treeline - TWisted Treeline is a smaller map with only two lanes. 3v3; Classic
Crystal Scar - Crystal Scar introduces the Dominion game mode. 5v5; Dominion




V. Season Two - Big Changes
Season one officially ended with the Riven patch. The time between season one and season two was officially labelled as 'Preseason Two'. During this time period, many changes were made - including the introduction of a new map and game mode - Dominion. With the end of Season One, Individual ratings were softly reset (scaled) towards the baseline 1200 Elo rating and game records were folded into a permanent 'season one' tab available to players that participated in season one. Additionally, rewards were given out to people that did well enough to retain respectable Elo ratings. Players in the top 25%, 10%, 3%, and .2% each received rewards of increasing value; such as colored summoner icons, banners, forum profile badges, and the Victorious Jarvan IV skin.

With season two comes several prominant changes to 'shake up' the way players interact with the game. Two new summoner spells entered the competative scene at the start of Season Two, Promote replacing Fortify and 'Surge' (working title) replacing Rally. The mastery tree was also completely reworked to give players more interactivity and choice in building their champions. Additionally, the jungle was completely reworked to emphasize choice and weigh consequences of actions of jungling champions - as opposed to traditional routes.

Ranked games are also being shaken up. Gone is the arranged 3v3 and 5v5 ranked matchmaking. Instead riot games introduced ranked teams.

Ranked teams is a relatively simple concept. Rather than balancing the overall Elo of each team member individually, Players are able to create a permanent, named group that represents the entire team as a whole. Ranked teams easily allow players to easily organize teams and track their progress. Each ranked team has a captain with the power to invite or remove members. Players can then queue for a 5v5 or 3v3 ranked game as a team with any five (or three, on Twisted Treeline) members of their team. As teams play together, the team's Elo rating will be calculated by how well your teams perform, independent of individual ratings.

Players may participate in multiple teams, and will each have their own individual rating independant of the team's rating.



VI. MTGS players in League of Legends

Feel like playing with other MTGSalvation players while you're in game? Well, more than likely, They'll be more than happy to play with you too! In game we use a custom chat room called "MTGSalvation" - to join simply follow the instructions as follows. If there is no one in the chat room, don't worry, just leave it open while you game.



Login to the game.
Go to the second personal tab (friends list, chat room control panel, important notifications).
Near the bottom, click the create or join chat room button.
Type in "MTGSalvation" and hit enter.





Updated Servers list; Accurate as of

this post.

Color Key:

Red - Anonymous
Green - Send a PM before invitation
Blue - Open invitations
Purple - Smurf Account

North American servers:

42Osiris = Osirris
Alimou = Alimou
Amadi = Amadi
Areostatico = Level 1 Magikarp; Cascada Lover
BbearZ = BerryBear
Beanbowa = Beanbowa
CaptainSquib = JustinWC
Cyouni = Cyouni
DivineChaos = AudioTsunami
Doodle123 = The Doodle
Doom Lich = Doom Lich
Ellye = Ellye
Elvish Crack Piper = TrueECP
Extremist Moderate = Okrik
fearmeordie = ChainsawTitanium
Feathas = Numquam
Fenris = FenrisRIP25
Gambler-of-Fate = Drayenn
Gougou - XGougou
G L J = Divine Faithborn; I GLJ I
Guardman = Reifke Vlasir
Jobie = Yabbs
jskura = polskijosh
jump4h = JohnPetrucci
KarmicNoose = KarmicNoose
KoolKoal = Doctor Xerox
Korsakovia = Korsakovia
monkeysammich = Monkey Sammich
mystery45 = maxicus
Nai = Nai
NightArcher = NightArcher06; GimmickAccount
Nightmaster = Manfee; HTemplar
NOISIΛ = Solbrave
pet snake = OperatorTom
physcosickmondo = Chase Meta
Pseudofate = GeneralGenerous
Quirkiness101 = spiritoffate
SacredMesa = SacredMesa
silex = Basoosh
Slivurn = NegativeZZ
SirFink = SirFink
Sun_shine_dan = sunshinedan
Talore = Talore
Tenzo = Katahide
The Derk= Derkoffski
The_Muffin_Man = jkats14 ; ThaMuff1nM4n
TheGrandArchitect = Qu3tz1C0at1
Treebeard = Ivydeathblow
Yarg = Nyarlathotep420
Zebi = Cardinal84
zerp = Z3rp
Zephynoir = Zephynoir
Ulfsaar = Molly***
viperesque = viperesque
xbinox = And Then Wombats
Yakusoku = yakus0kun8
zeustehgreat = Zeustehgreat; Tehish

European West Servers:

Elvoz = Elvoz
JeroenC = Seventh Masher
Vistella = huckasex

European East Servers:

Asian / Pacific Island Servers:



Last edited by
G L J
: Nov 14, 2012
Even if the author is silenced, the performance is stopped, the story will not end.
Whether it's a comedy or a tragedy, if there is cheering, the story will continue on.
Just like the many lives.
For the us who are still in it and still in the journey, send warm blessings.

- We will continue to walk down this path until eternity.