Sakabatou
Location:

Colorado

Join Date:

9/3/2004

Posts:

1,086

Member Details
Seeing as WoW's been out for a long time now, there are no doubt MTGS users who are lvl 60 and are getting the "phat lewt," as they say.
Who here plays WoW and has a high lvl character? How far is your guild in terms of endgame content?
And also, I'm trolling here to get other people to roll Horde alts on Ursin (new PvP server) and lvl up w/ me =D. (Moofighter, lvl 6 Tauren Warrior)
Otherwise:
Sakabatou
lvl 60 Night Elf Druid
Skywall
Workin' on Rag right now. =D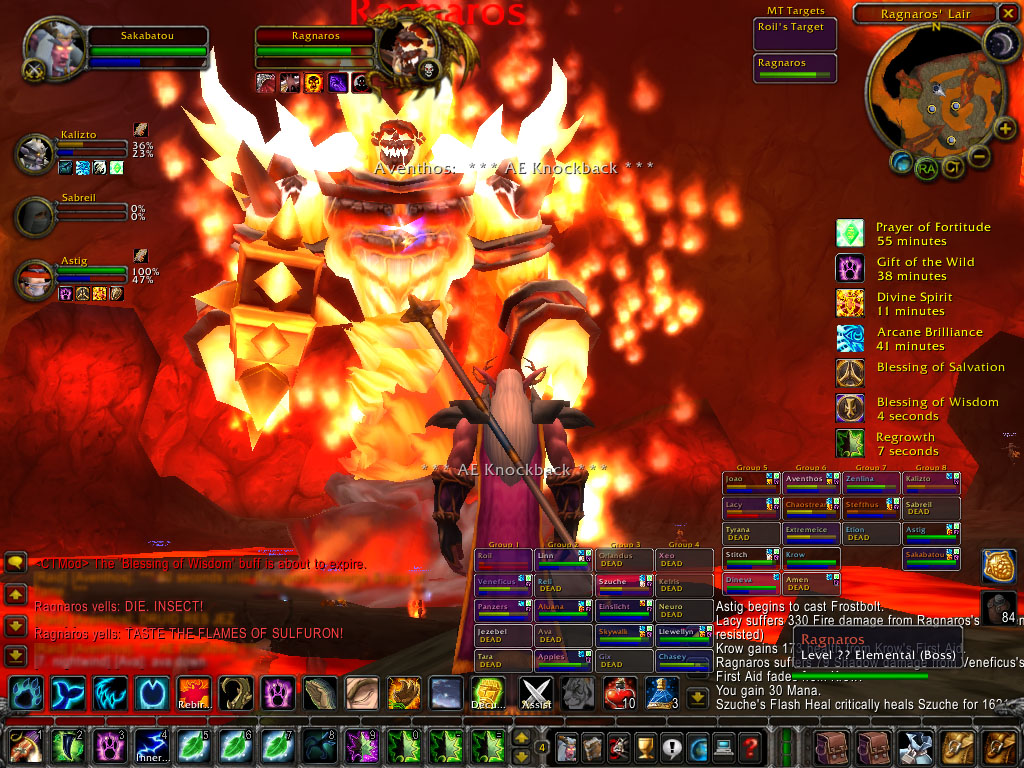 MTGS Retired Administrator

This is a sig. Yes it is.