Galspanic

Location:

Beaverton, Oregon

Join Date:

9/27/2007

Posts:

36,159

Member Details
Tips and Hints - Reducing your risks in online trading
This is by no means a comprehensive guide providing a foolproof method of not getting ripped. When trading online (or in person!), there is always a risk of being scammed or ripped off. The following is just a collection of common sense and advice from experienced online traders that will help reduce your risks in online trading, and please also keep in mind that the following advice is generalized and will not apply to each individual (i.e. if you exhibit many of the characteristics of a ripper as detailed below and are just a very private and security-conscious individual, please do not be offended – this is meant for you as well so that you all know what to improve upon for easier online trading).
iTrader Rating
The iTrader rating is basically your MTGS 'credit score'. Just as in real life, the higher/more recent the rating in general, no matter if you are trading, buying, or selling, the better the odds are for a successful transaction - iTrader rating represents experience and the ability to conduct online trades professionally. There are of course exceptions, but the vast majority of rip attempts happen with new or inexperienced traders (iTrader < 30) and the the largest concentration of rips are from people with an iTrader rating of 0. If your counterparty is in this range, be particularly careful.
When starting out, your safest trade partner will be somebody with a high, >30ish (>50 to be even safer) iTrader rating with fairly recent transactions and great iTrader comments.
Things to avoid or at least be wary of (
Please read through these at least once, they are all based on real rip examples
):
• A high-rated user whose account has not been active in a long time suddenly resumes trading, i.e. their last trade was many months ago.
• A user contacts you for a trade but does not have a trade thread of his or her own.
• A user who has an address change, especially to a PO Box. Accounts sometimes get hacked or sold, so do not take iTrader at face value. Also be careful if the user provides an address that doesn't match the location shown in their profile.
• Abnormal shifts in collection contents – i.e. a guy who usually trades T2 jank all of a sudden has P9, etc. for sale.
• Be wary of accepting eBay rating as a proxy for iTrader. eBay ratings are based on transactions that are protected by eBay/Paypal and are not indicative of an unprotected transaction. If your counterparty mentions this, please ask them to send a message to your eBay account from their eBay account to confirm they own it. Do keep in mind that there are a decent number of eBay account hacks/account transfers and there have been rip attempts from even 4000+starred eBay powersellers, so be careful.
• Trading with a high-rated user may not necessarily be safe for you. If you send cards without tracking to an unscrupulous power-trader and they claim non-receipt, it is unlikely you will win a dispute. So the moral of the story is to be careful and check the BTR forums before making any deals – if your counterparty appears there often, that is likely a warning sign.
• Finally, here is a list of places where you can find information on persons/emails that are suspected/confirmed bad traders/rippers.
MTGS Bad Trading Report Adjudication Forum:
http://forums.mtgsalvation.com/forumdisplay.php?f=267
MTGS Official Ripper & Bad Trader List:
http://forums.mtgsalvation.com/showthread.php?t=392427
MOTL Confirmed Bad Traders:
http://forums.magictraders.com/forumdisplay.cgi?action=topics&forum=Confirmed+Bad+Traders&number=5
MOTL Bad Trader Alerts:
http://forums.magictraders.com/forumdisplay.cgi?action=topics&forum=Bad+Trader+Alerts&number=4
*** If you see a name, address, or email on this list, do NOT engage in a transaction with them unless you're feeling lucky. Contact a Market Street Moderator instead***
Information about your counterparty
For safe trading in general, the more information you have about the other party, the less likely a rip will occur. For example, if you exchanged names, addresses, phone numbers then that is sufficient information to file for mail fraud. In addition, if they have a school/work email address or a school/work address, that is an additional layer of safety. Keep in mind that sharing information is of course a two-way street and there are of course privacy concerns as well - just because they refuses to share certain details does not make them a ripper but it usually does not hurt to ask if you are similarly willing to share. There are also facebook/linkedin/myspace/youtube profiles, etc. and if you want to be trade safely online you should do your due diligence.
Here are some additional things to be wary of:

• PO Boxes. Yes, some people use them, but rippers also love PO boxes as well for the anonymity.
• If he/she provides you with a name and address, and you cannot find the person or the address online, this might be a warning sign. Of course, many people use pseudonyms and there are also many traders out there who don't own a house/apartment, but in general if you can find something linking them to an address the risks are a bit lower for you.
• In the end, the site you are trading on is not responsible for any rips and although the moderators are helpful, ultimately the safety of a transaction is up to you. Just think it through and exchange sufficient information such that you can handle any issues that may arise, including a way to contact them off-site.

Transactions in general
Here are some notes about transactions in general:
• If it is too good to be true, it probably is. Keep in mind that there are many traders online, some of them buy and sell cards for a living or supplemental income or are collectors who wait around for deals. If you're new to trading and you see a deal that nobody else has jumped on, there is likely a good reason. This may be mostly theoretical though – the vast majority of the major rip attempts I've seen have had many buyers get ripped simultaneously…
• If you are buying cards from a source that exhibits any warning signs,
please utilize your credit card and non-gift paypal for the transaction
. If something goes wrong, paypal can likely resolve the issue or your credit card company can. One experienced trader notes that he has always utilized a credit card/paypal (amex) on any purchase he was unsure of and has thus far survived several thousands of dollars worth of rip attempts. To calculate Paypal fees you can check here:
http://ppcalc.com/
• If you are buying cards from someone with a low rating, do NOT send your money first. This is one of the most common traps that result in a rip. Cards = cash and anybody seeking to convince you otherwise because they operate 'just like any other store' may be a ripper or is just ignorant. Any store will have at least a name, number, address and business information and you should be able to check all of this online. If not, they are not a store and you should treat them like any other online trader or seller.
• Keep your PM's, receipts and tracking information. Compared to other trade site MTGS is great for this - the inbox/outbox sizes are simply huge. You can always export your pm's to file as well but I would suggest you keep all pm's in their online form for proof until a transaction is fully completed and ratings are exchanged. Your pm's may help the staff investigate potential rippers, so if you can keep them with conveniently it is advised.
• Regarding tracking – this is the de facto method of 'protection' in online trading but it is worth noting that USPS is not responsible for lost packages even if you have tracking on it. To be perfectly clear, if you hand it to a mailman and he loses it on accident, you will not be reimbursed. If they deliver to the destination and a neighborhood kid steals the mail, you will not be reimbursed. These are actual, not hypothetical occurrences. As such, if you are engaged in a high-value transaction, it may behoove you to utilize registered mail (which includes some insurance) or adding insurance to the package so that you are fully covered.
• International transactions - International transactions not utilizing registered mail are risky. Even the ones that do utilize it may be questionable because there is simply no guarantee how the their local mail system will handle the mail. It is advised that newer traders avoid international transactions simply because there is so little protection... there is no reasonable way to track them down if anything goes wrong.
Final words
Last but not least - if you've made it past the wall of text, consider yourself leveled up in knowledge of safe online trading. Get your feet wet with smaller trades when you are a new trader, every one of us had to start somewhere!
Bonus section - trading tips
Use the
Have/Wants Search Engine
to quickly find cards you want instead of clicking through lists manually.
Read the guide for cheap shipping
- there is no reason why shipping a small number of cards should cost more than $2.5 for anybody in the US.
Check the
card condition guidelines
and ask for card conditions. The default is that cards are NM unless specified otherwise but you should ask just to avoid any misunderstandings later on.
Finally, if you suspect someone of being a potential issue or run into any trade related issues whatsoever, contact a moderator or post on the
Market Street In Box
.
Thank you
Dresden
for drafting this!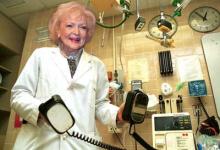 Follow me on instagram @galspanic