Galspanic
Location:

Beaverton, Oregon

Join Date:

9/27/2007

Posts:

35,281

Member Details
Hello and welcome to the Official A versus B thread.
Please post your trades and trade evaluations evaluation here.
Ground rules-
Posts asking about a trade

MUST

contain:
1. The list of cards/cash/items on each side of the trade, preferably with condition, language, and misprint/cut/crimping details by-card
2. Piles of cards that are not easily calculated by a quick trip to eBay or other price guide
3. trades that are not obviously one party ripping off the other (no bragging)
Posts responding to value posts

MUST

contain:
1. A quote/s of the post/s being evaluated
2. A substantive evaluation of the trade (no spam)
3. Easily verifiable price information (if you're evaluating the cards through High values on TCG player, or a single high-end auction on eBay, say as much)
Please keep posts topical, substantive, and relevant.
Posts that fail to include mandatory details can be warned or infracted.
Good luck and have fun!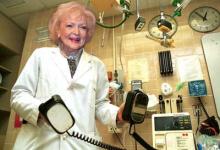 Follow me on instagram @galspanic