urzassedatives
Location:

Cincinnati

Join Date:

1/2/2005

Posts:

13,719

Member Details
Worldwake is the second set in the Zendikar block!
Worldwake is scheduled for release on February 5th, 2010.
The prerelease events for this set will be held on January 29th, 2010.
Previews start on magicthegathering.com on January 18th, 2010.
Confirmed cards:
Smother
is confirmed to be reprinted in the set, thanks to some French information concerning the Intro Packs!
'Convertible Turtle' will be in Worldwake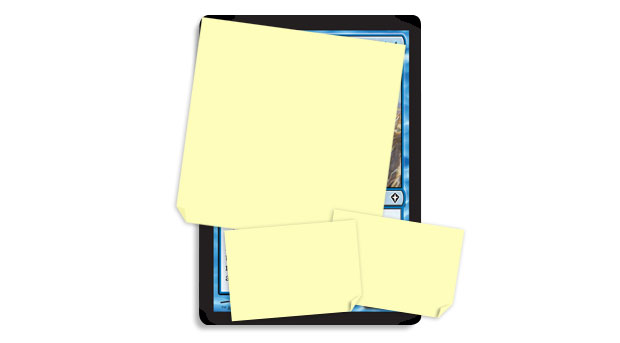 Jace Mindsculptor is one of the planeswalkers in the set.

Booster box image: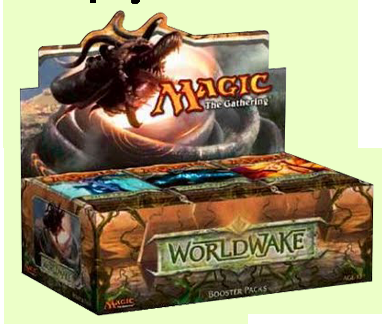 Intro Packs

From left to right:
- 'Fangs of the Bloodchief' - monoblack
- 'Brute Force' - red/green
- 'Grapeshot' - red/white
- 'Mysterious Kingdom' - blue/green
- 'Hovering' - blue /white
New Mechanics:
* 'Multikicker', or 'Kicker without limits': Kicker costs that can be paid as many times as you want, provided you have the mana.
* 'Kird Ape-ish' creatures who gain something from controlling a specific basic land.
* Landfall returns.
Some blurbs, thanks to the French information and Quodo on the forums:
* The
Quagmire Vampires
have an ability called Multikick which makes them grow depending on how much mana you spend when casting them.
*
Summit Great Ape
, a 5/2 creature which has to be blocked by two or more creatures if you control a Mountain.
* The ability to untap your Forests on
Bower Elf
gives you all the mana you will need to feed to your multikick spells.
*
Comet Storm
, a red instant which deals as much damage as you want to any number of targets. You are only limited by the amount of mana you have.
*
Kazuul, Cliff Tyrant
, a brutal Ogre which punishes opponents attacking you by giving you 3/3 Ogre tokens unless they pay 3 for each attacking creature.
*
Admonition Angel
, a 6/6 flying creature which exiles a permanent each time a land comes onto the battlefield under your control. Those permanents come back if Admonition Angel leaves the battlefield.
*
Explore
, a sorcery which allows you to draw a card and play an extra land.
*
Zendikar Avenger
, an Elemental which creates 0/1 Plant creature tokens when it comes onto the battlefield.
*
Wind Zendikon
turns a land into a flying creature.
*
Sejiri Merfolk
is a blue creature which gets stronger if you control a Plains.
*
Jace, Mindsculptor
is a Planeswalker with mind muddling powers which you can call to your side.
News and spoiler contributor for GatheringMagic.com
Twitter