Caranthir
Location:

Brno, CZ // Rochester, MN

Join Date:

1/1/2005

Posts:

9,625

Member Details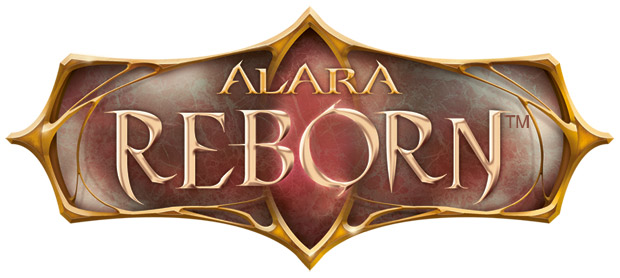 Set Name
Alara Reborn
Block
Set 3 of 3 in the
Shards of Alara
block
Number of Cards
145
Release Date
Thursday
, April 30, 2009
Prerelease Events
April 25-26, 2009
Launch Parties
April 30-May 3, 2009
Previews start on magicthegathering.com
April 13, 2009
Design Team
Aaron Forsythe (lead)
Mark Gottlieb
Alexis Janson
Brian Tinsman
Development Team
Matt Place (lead)
Dave Guskin
Alexis Janson
Erik Lauer
Mike Turian
Expansion Symbol: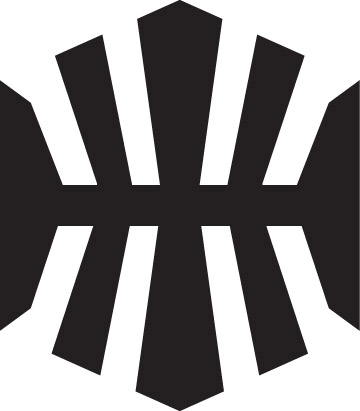 Fat Pack:
Fat Pack Contents:
Booster box:
Intro Packs: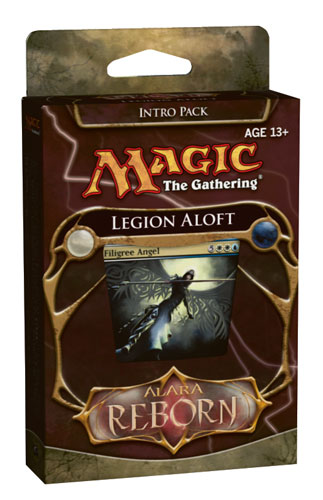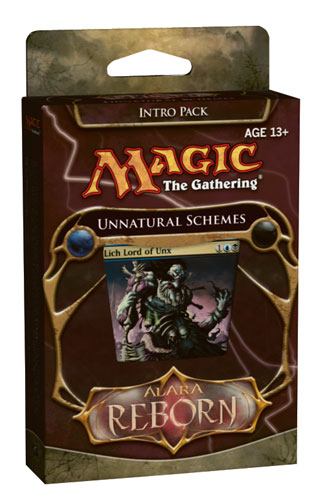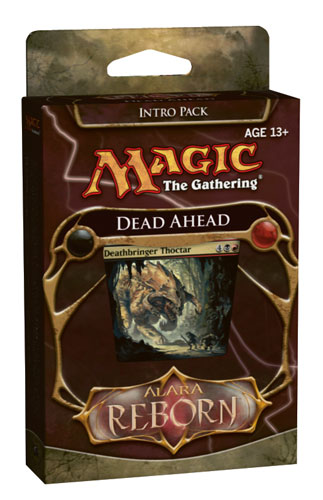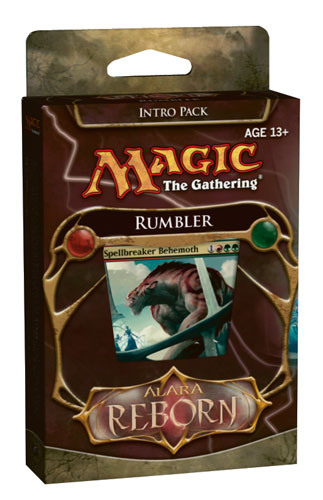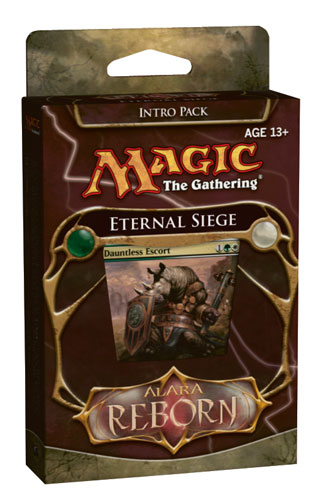 Playmats:
Mistvein Borderpost by Pete Venters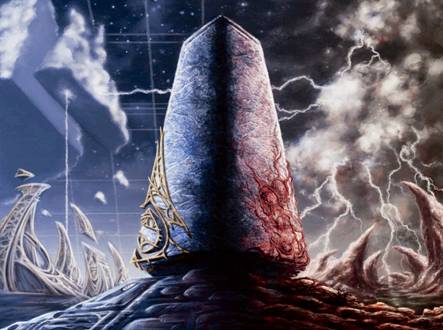 Fieldmist Borderpost by
Michael Bruinsma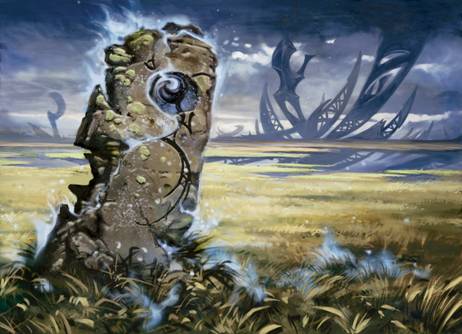 Wildfield Borderpost by
Zoltan Boros & Gabor Szikszai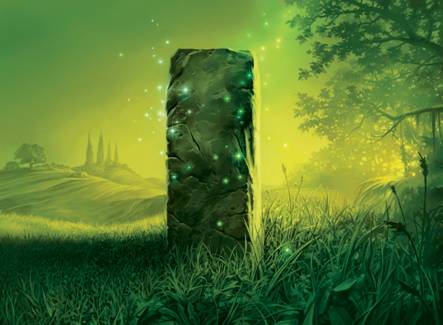 Firewild Borderpost
by Jean Sebastien Rossbach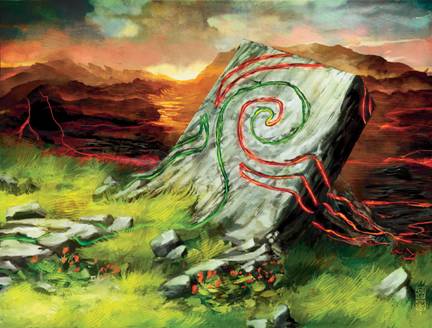 And finally Veinfire Borderpost by Ralph Horsley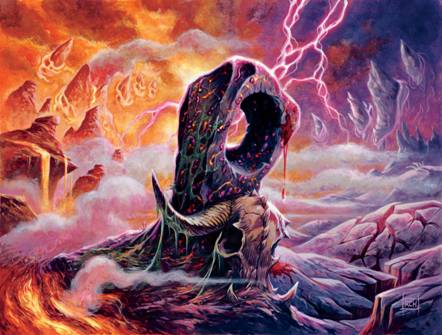 The five shards of Alara merged in a single world of "new" Alara again, their borders erased and each brought into contact with each other, losing their individual properties in the process. As seen above at the Intro pack cards, the creatures from the shards intermingle, therefore things like etherium angel (Esper/Bant hybrid) or black-aligned thoctar (Naya/Jund) can be observed.
According to Aaron Forsythe, the set was one of the greatest design challenges ever, and it includes a special hook for the players, something that "has never been done before".
As it appears from the special preview card provided in Magic Arcana, Ardent Plea...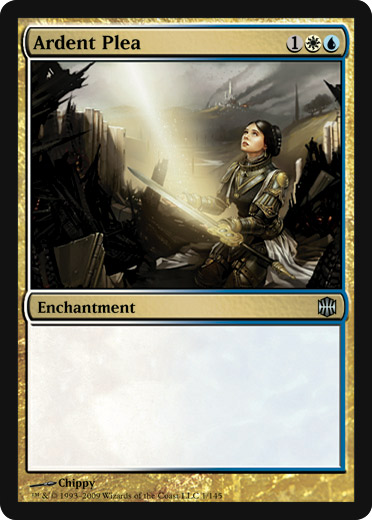 ...featuring Elspeth Tirel in ruins of Bant palace, and bearing the collector's number of
1/145
, it is almost certain that there is not a single monocolored card in the set (that would be
before
a multicolored card in numbering), only multicolored cards, artifacts and lands.
The "all-multicolor" set concept could very well be the "never been done before" mentioned above.
A mail describing "Key Selling Points for ARB) received by the retailers confirmed this fact:

Alara Reborn is solid gold! Multicolored or 'gold' cards are among the most popular set themes, and every single card in Alara Reborn is gold. It will be the first set in the history of Magic: The Gathering to be 100% multicolored.
Further info will be added when available.
Prerelease card and release card:
Dragon Broodmother
:2mana::symr::symr::symr::symg: (PRERELEASE)
Creature - Dragon (M)
Flying
At the beginning of each upkeep, put a 1/1 red and green Dragon creature token with flying and devour 2 into play.
4/4
Jean-Sebastien Rossbach, *53/145
Knight of New Alara
:2mana::symg::symw: (RELEASE)
Creature - Human and Knight (R)
Each other multicolored creature you control gets +1/+1 for each of its colors.
2/2
David Palumbo, *70/145
Other promo arts:
[card]
Rafiq of the Many[/card] & Bantian soldiers/angels fighting zombies: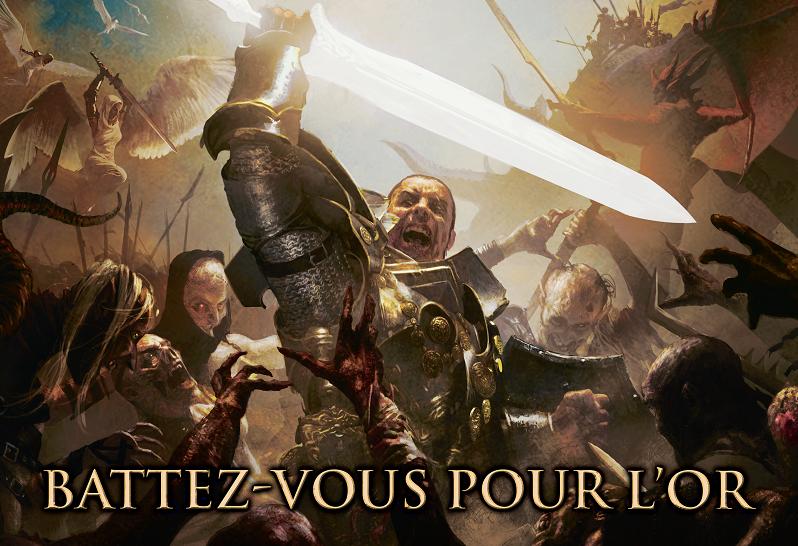 Viashino warrior with sigils around, and an angel.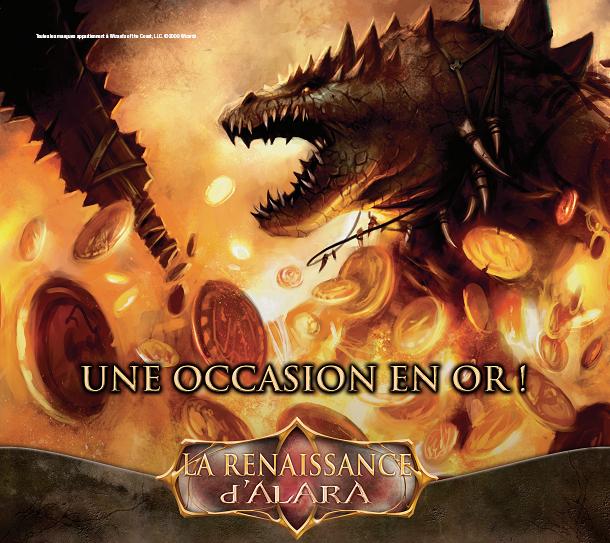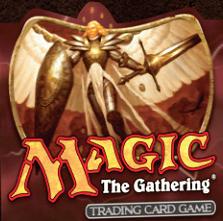 Another sphinx and Slave of Bolas art: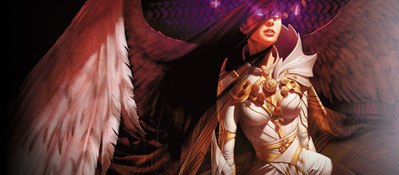 Booster pack images: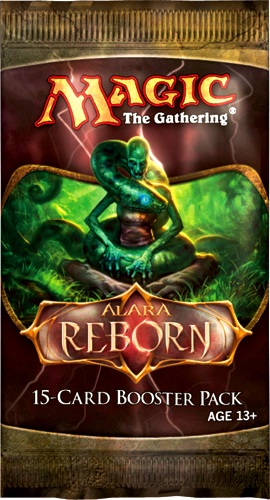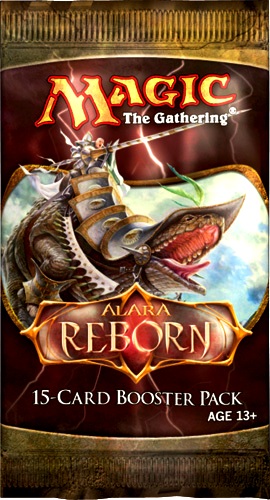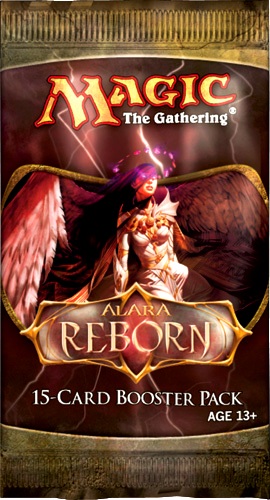 100% Vorthos Spike and Storyline Expert
Former Fact Prospector of the Greek Alliance.
Let this great clan rest in peace (2001-2011)


>>Banner by Spanglegluppet<<