migrena
Join Date:

6/12/2013

Posts:

244

Member Details
Yet another Secret Lair with artwork from single artist will be available on October 2. This time it's John Avon.
There is some interview with John Avon in this article about the artwork if anyone is interested:
https://www.hipstersofthecoast.com/2023/09/mtg-secret-lair-artist-series-john-avon-available-october-2/
Price:
Card list: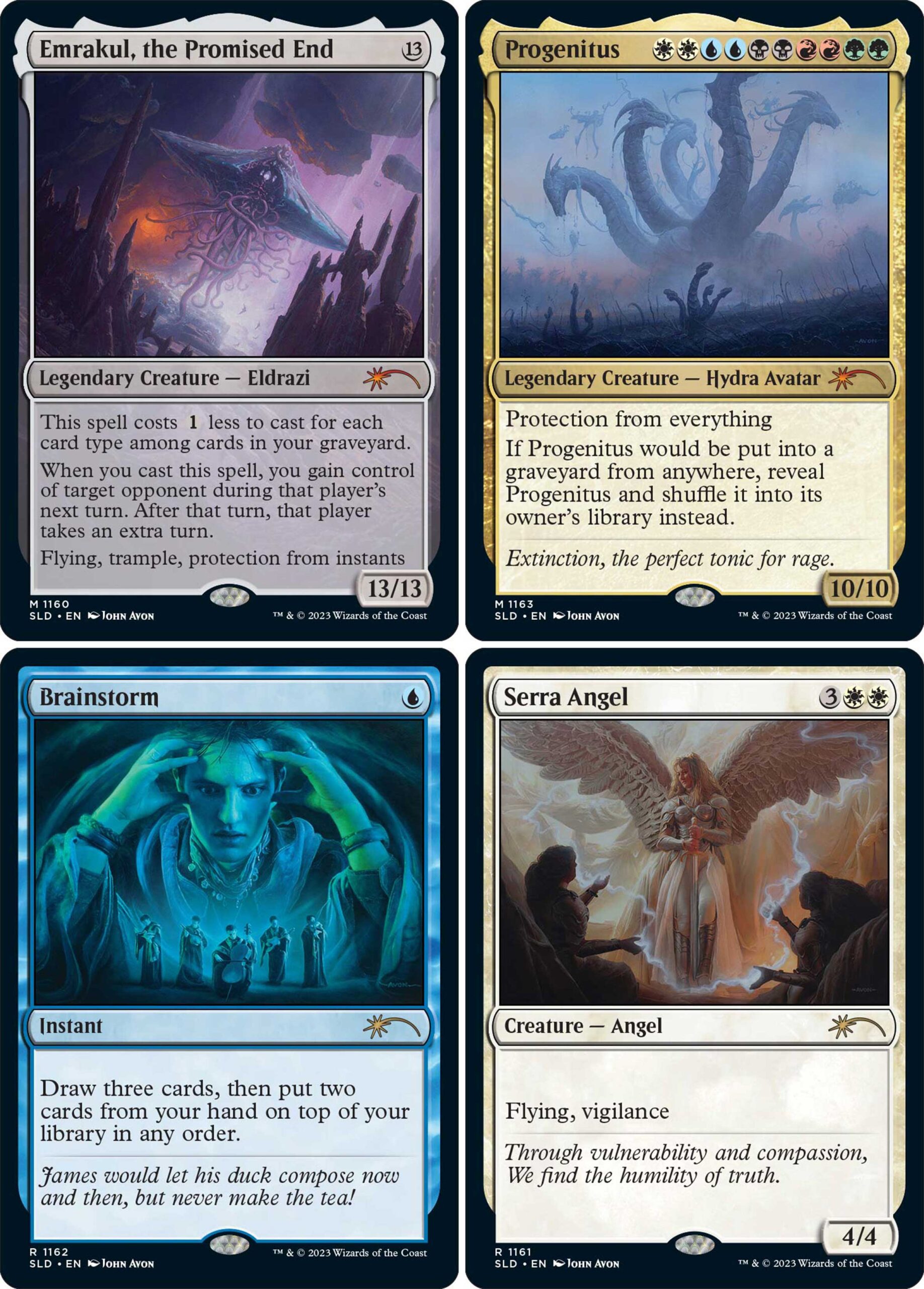 Personal opinion:
Card selection is as always hit and miss. Brainstorm is played everywhere where it's legal so its nice. Emmy sees some fringe play. Progenitus was relegated to trade binders years ago and Serra Angel will go into the angels SLD EDH deck for fluff reasons at best. So again the whole SLD is propped by 1 playable card with some change.
The artwork looks like as usual from Avon - great quality but the Brainstorm one... I assume the guy is holding his head like that because people playing bass and guitar are holding them backwards. I know I would. I get the explanation with the connection to the flavor text Avon gave but I see no connection to the actual card from the artwork and text other than "because I wanted to put this art on a card".