lookingupanddown
Spoiler Editor
Join Date:

6/20/2018

Posts:

4,118

Member Details
Greetings, fleshling. We have been told you have five weeks to ingest these before we feed you to the vats for compleation.
Welcome to Phyrexia: All Will Be One.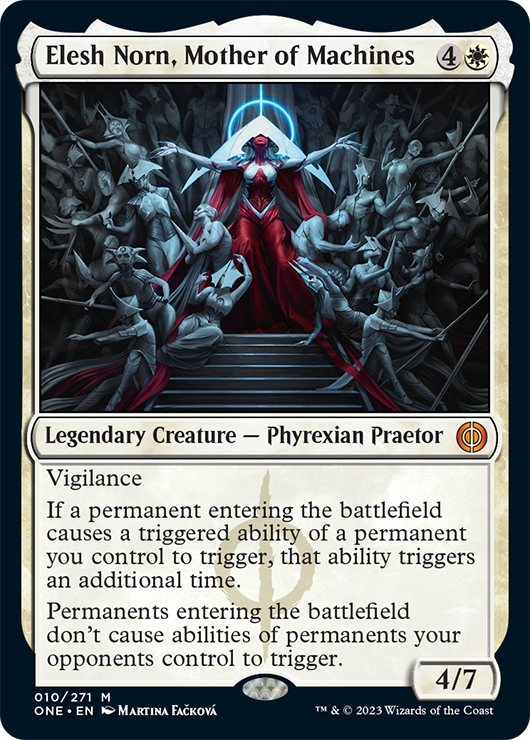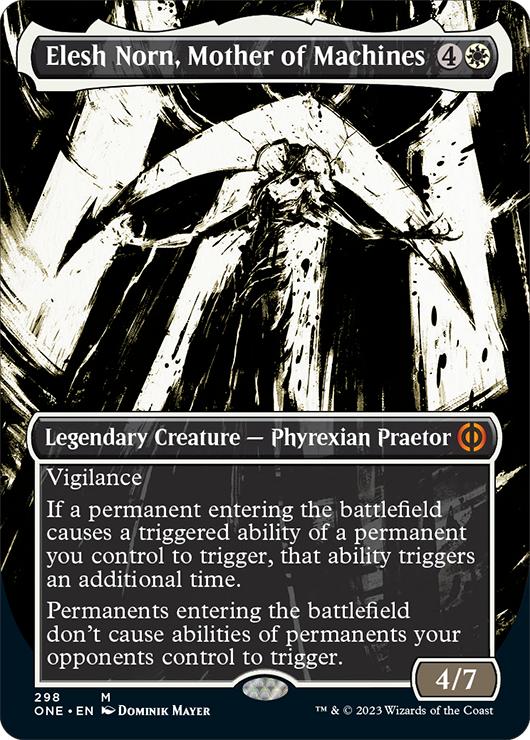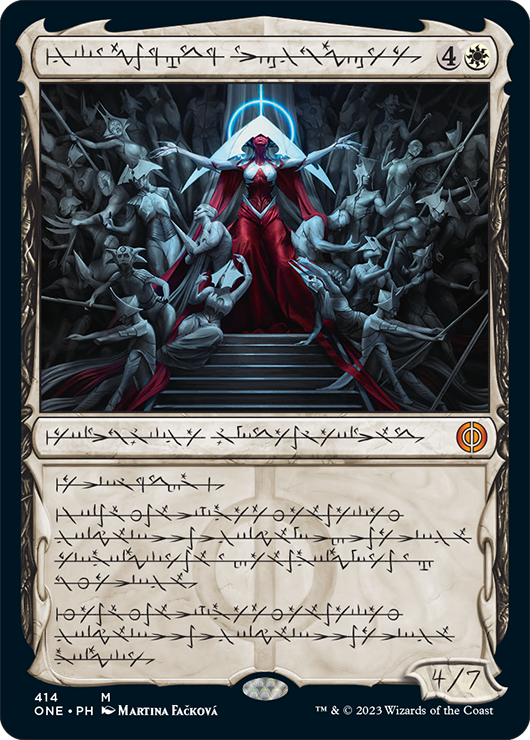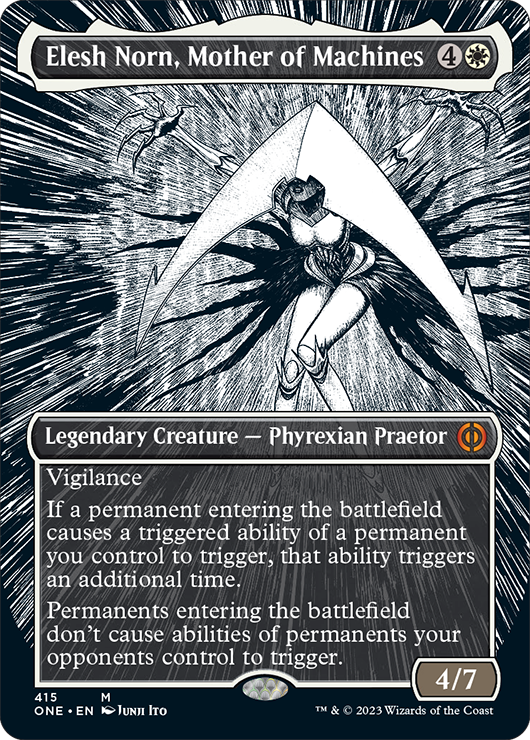 The Mother of Machines welcomes you in all her glory.
(Four Elesh Norns, one in Phyrexian, one in the new borderless ichor treatment, and one by Junji Ito.)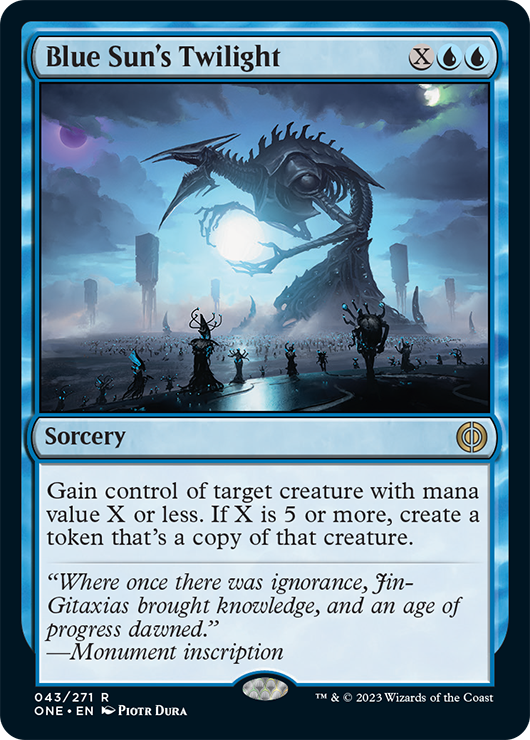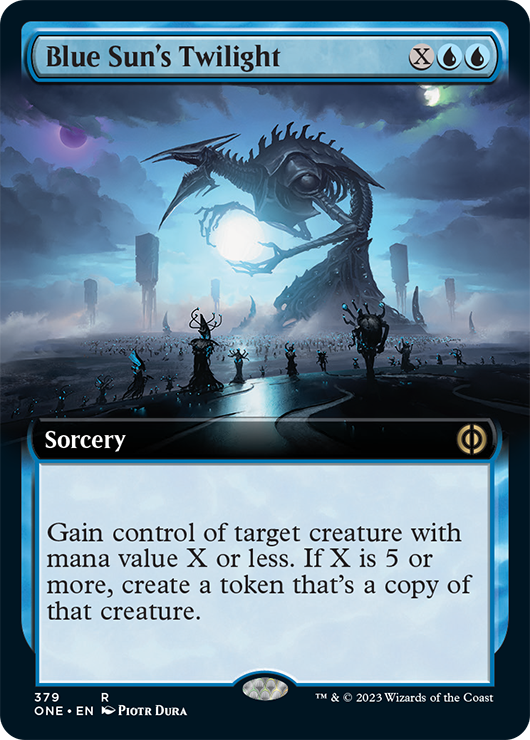 Jin-Gitaxias gives you a glimpse of a cycle of Twilight.
(This is referencing the Sun's Zenith cycle of Mirrodin Besieged. Unfortunately, no Kamigawa Jin-Gitaxias pants on that giant statue.)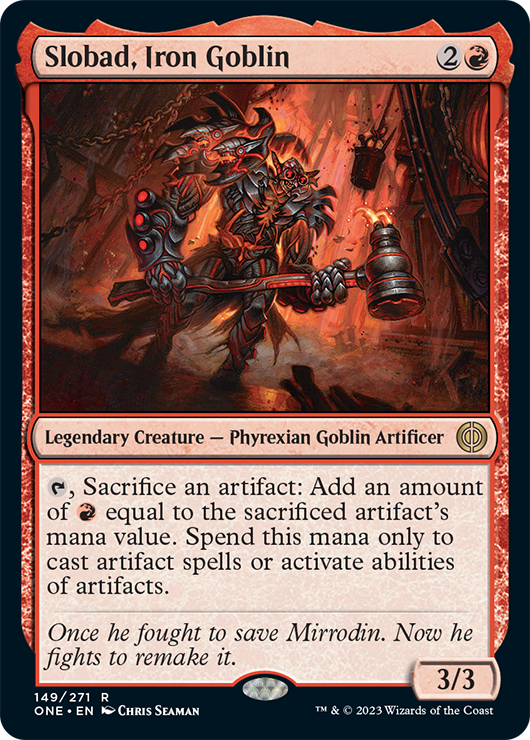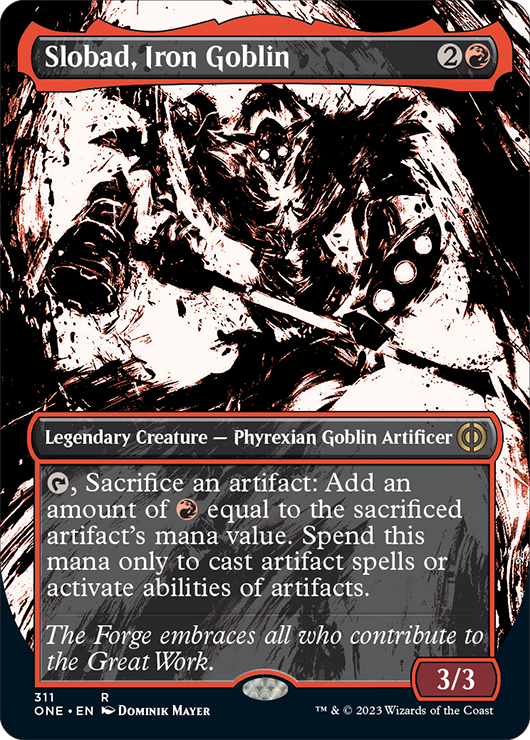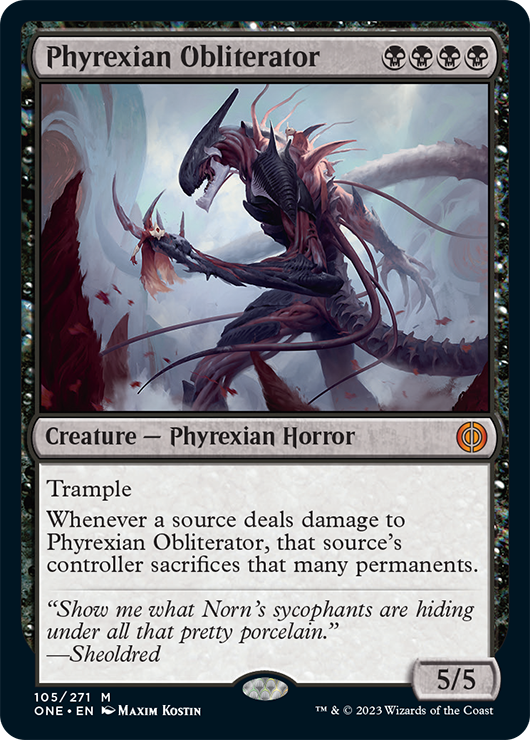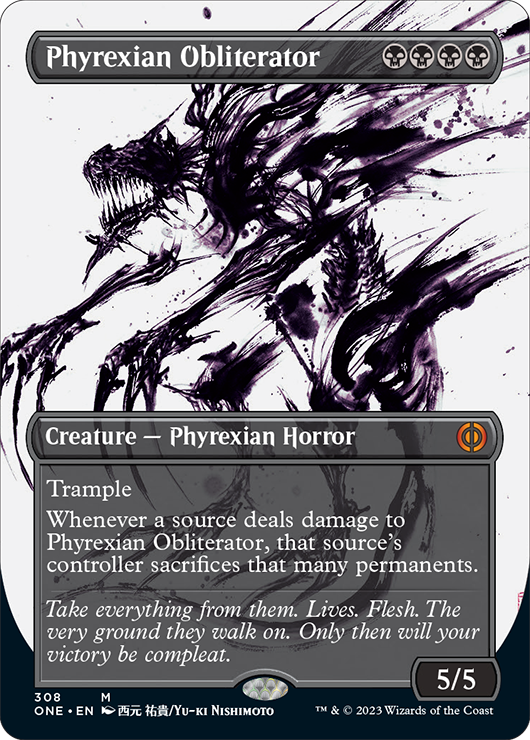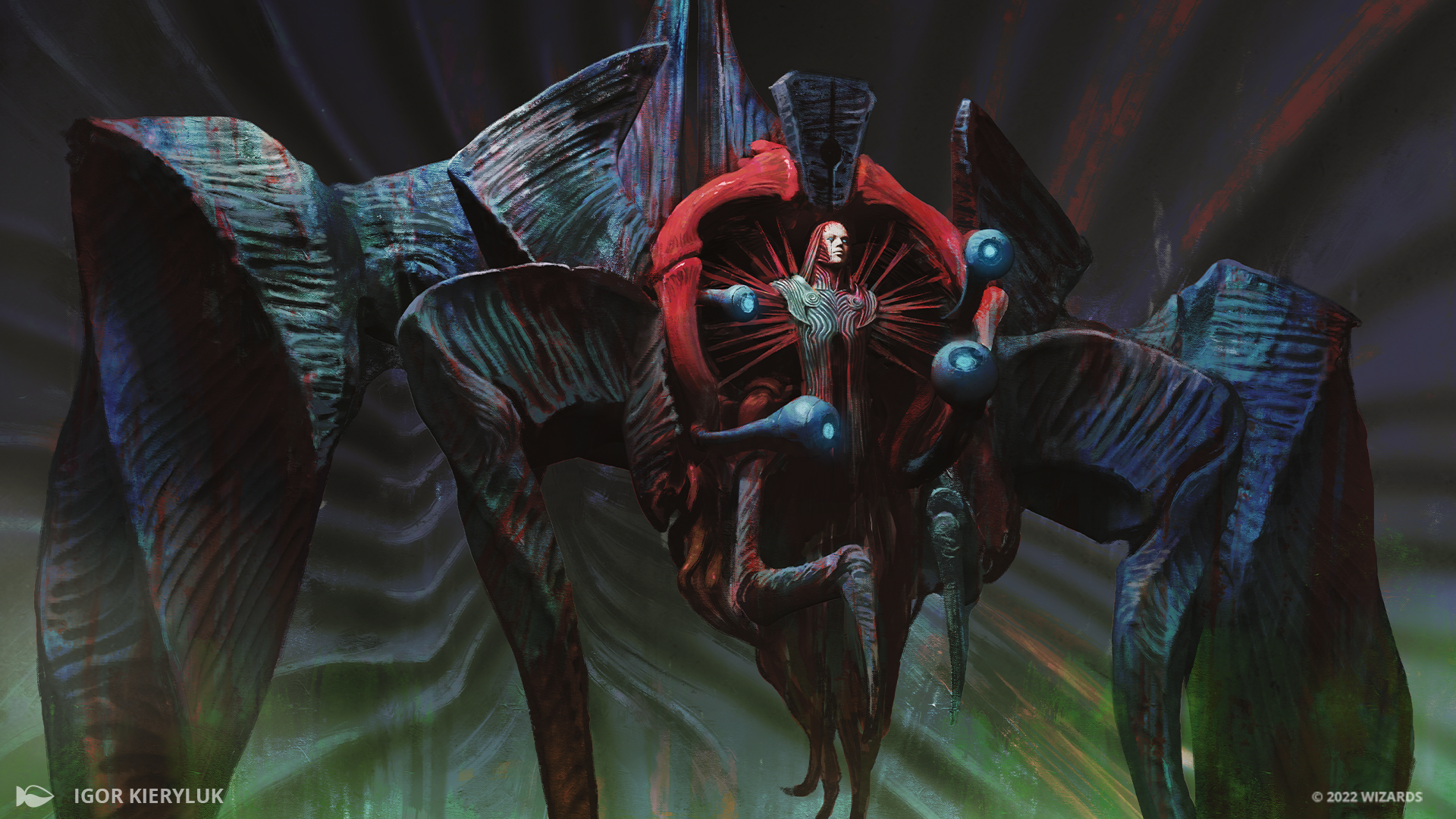 There are some familiar faces on your visit to New Phyrexia, some less familiar than others.
(Slobad is recreated as a Phyrexian with what looks to be Bosh's body, and we get that very obvious
Phyrexian Obliterator
reprint. We have 67 cards in that borderless ichor treatment. Oh, and that last one is called Venser, Corpse Puppet)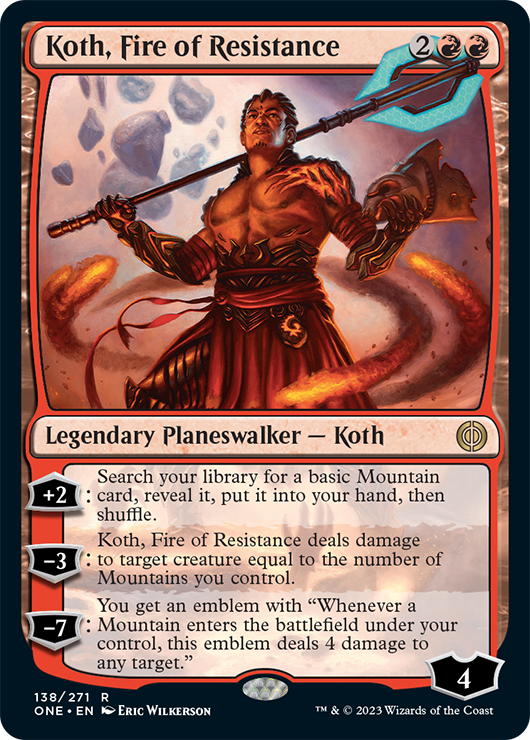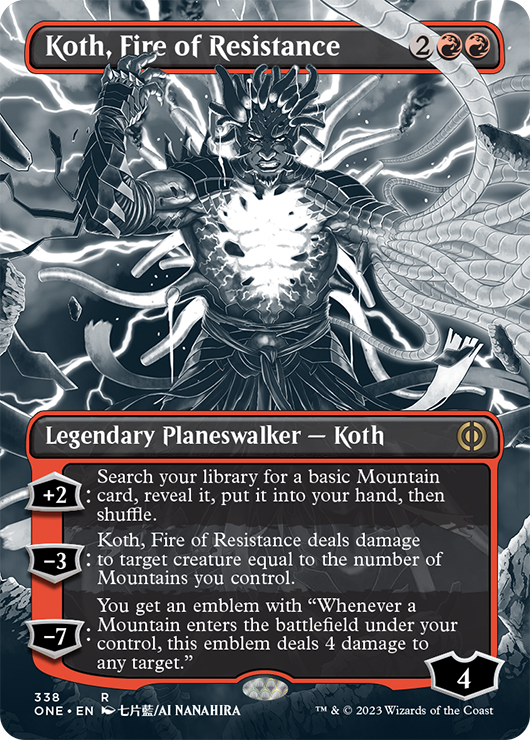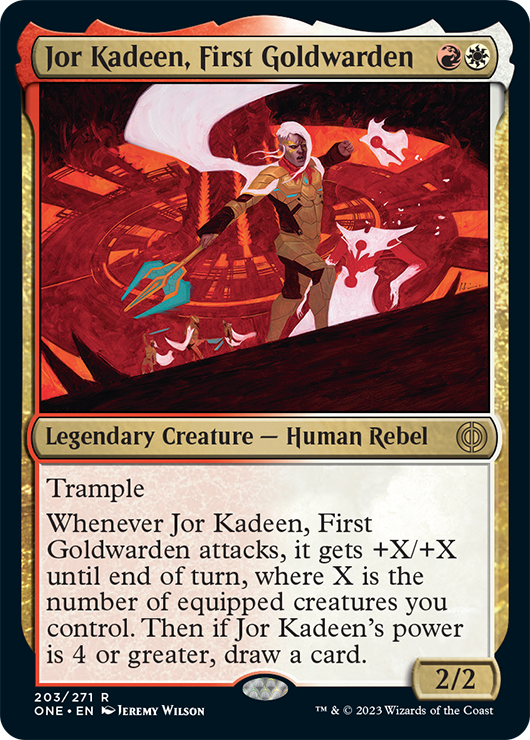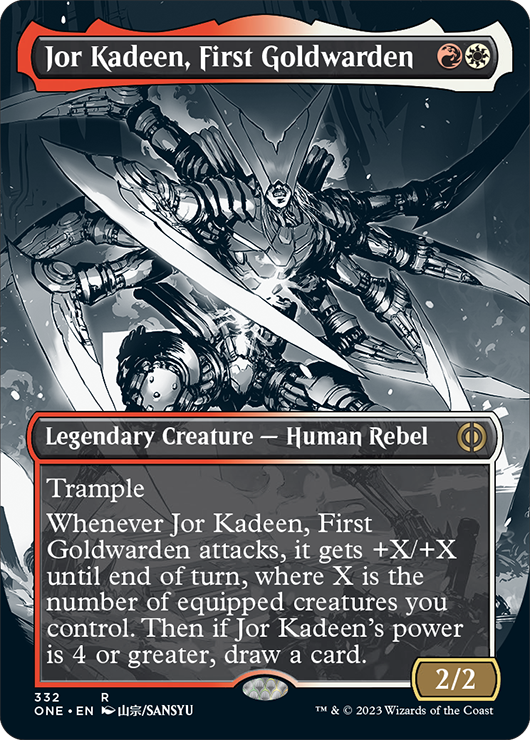 Unfortunately, this includes the last of the rebellion. They have proven to be far too tenacious than they have any right to be. o not worry, however; the Mother of Machines has plans if we ever bring them down.
(The resistance will be some of many cards with the borderless manga treatment. Not everyone with that treatment will actually be compleated in the story, but all these cards will show everyone compleated anyways. Oh, and Koth's safe for now.)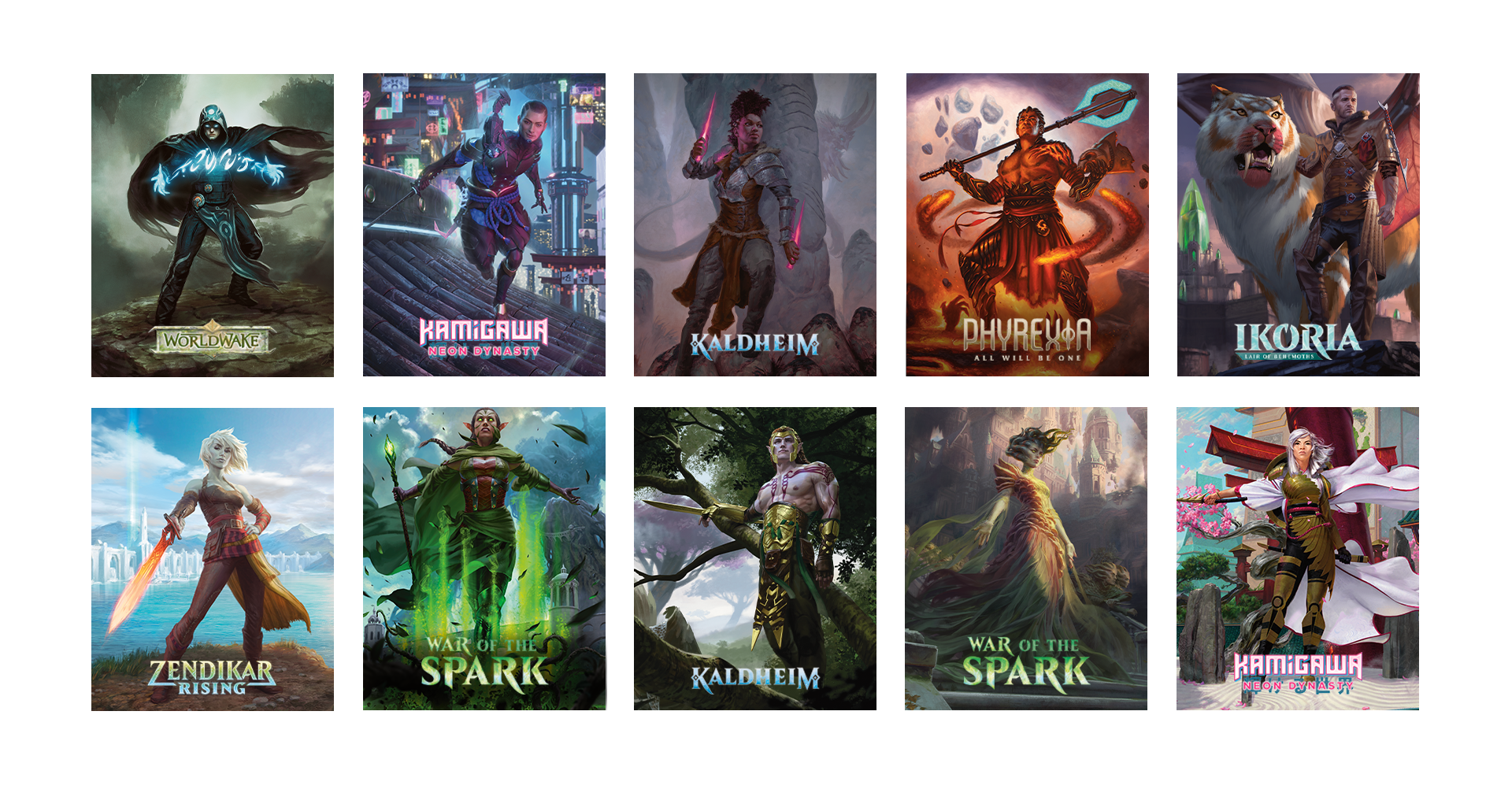 Our scouts report these ten planeswalkers entering our world. Half of them will not walk away incompleat.We have some idea of what to do with each of them, of course.
(These then planeswalker will appear at rare. They will all get the manga treatment, but again, only five will actually be Phyrexians by the end of this set's story.)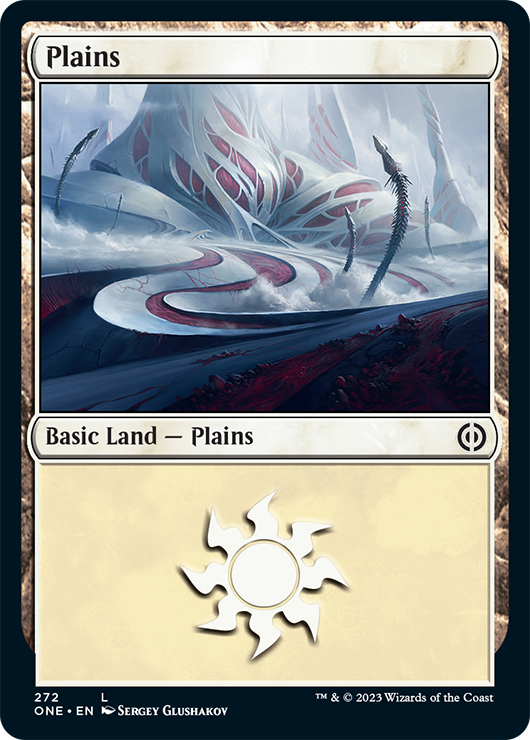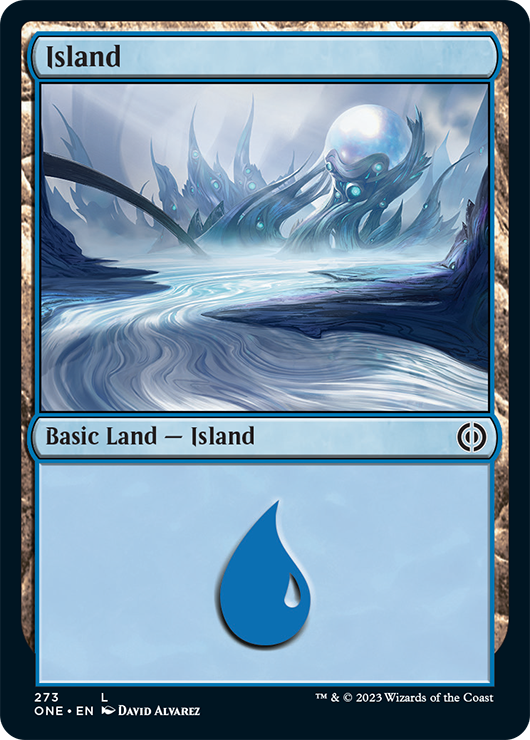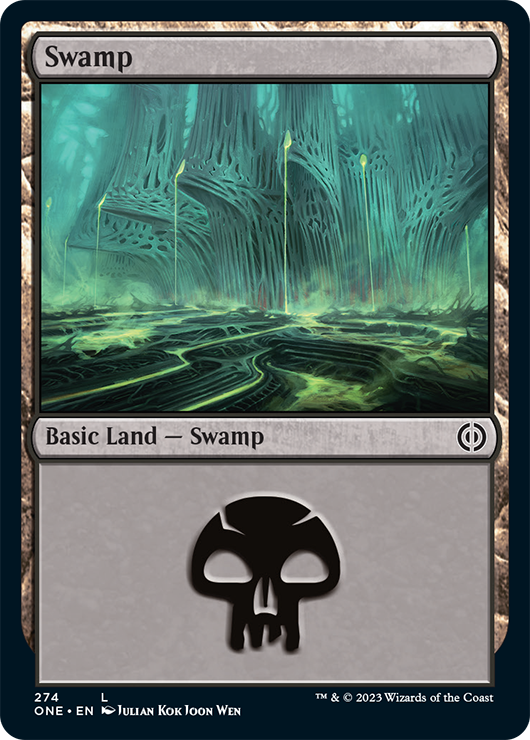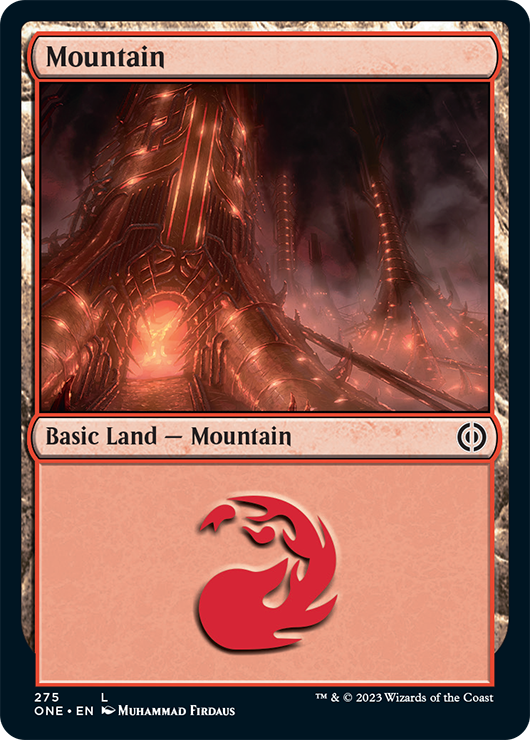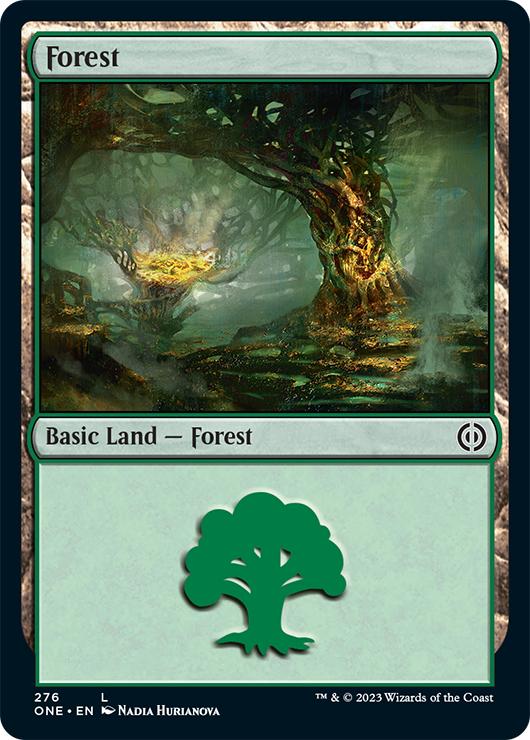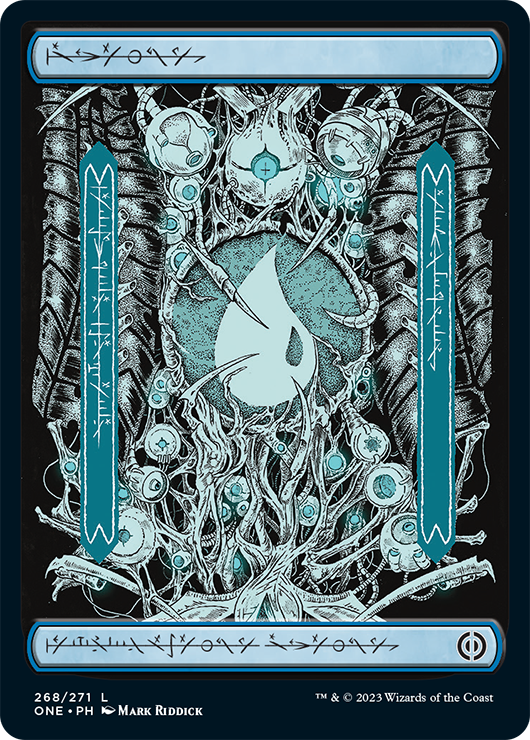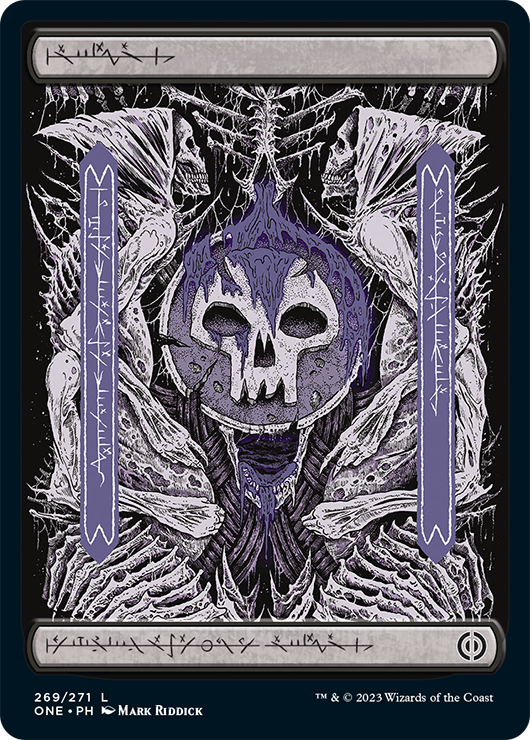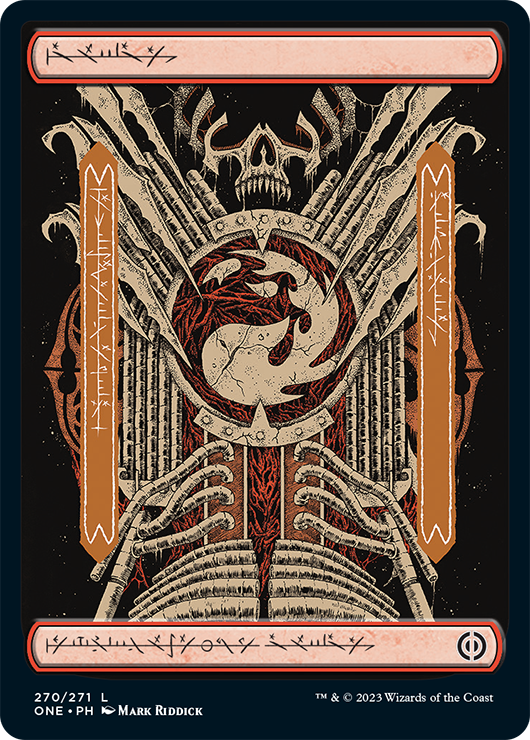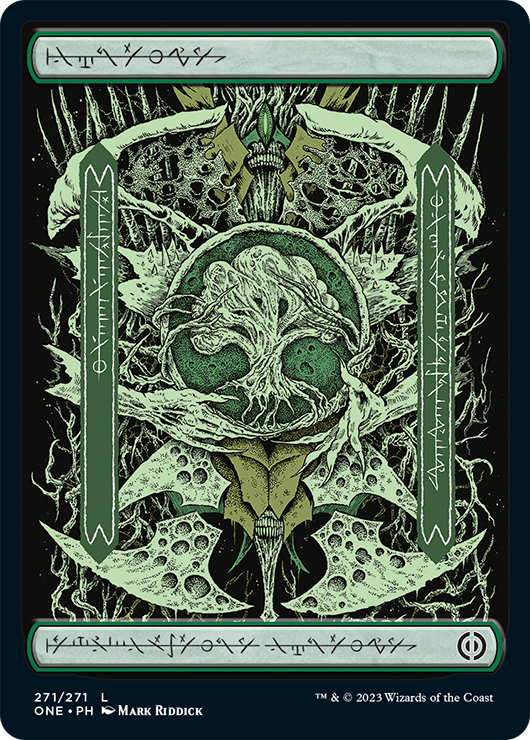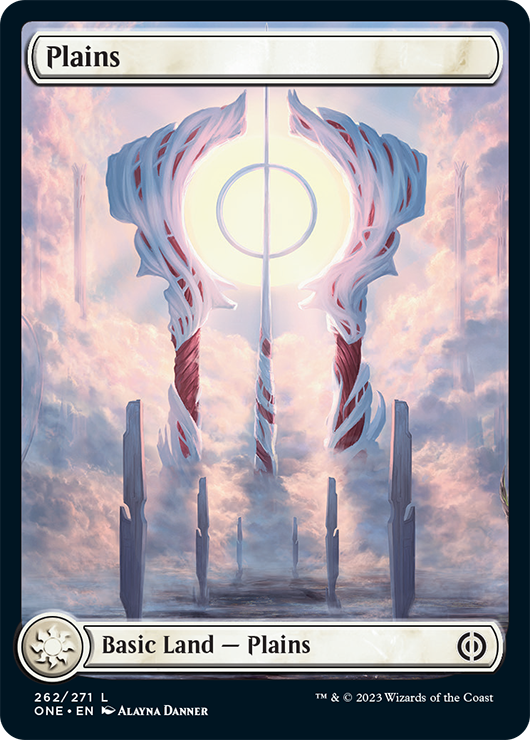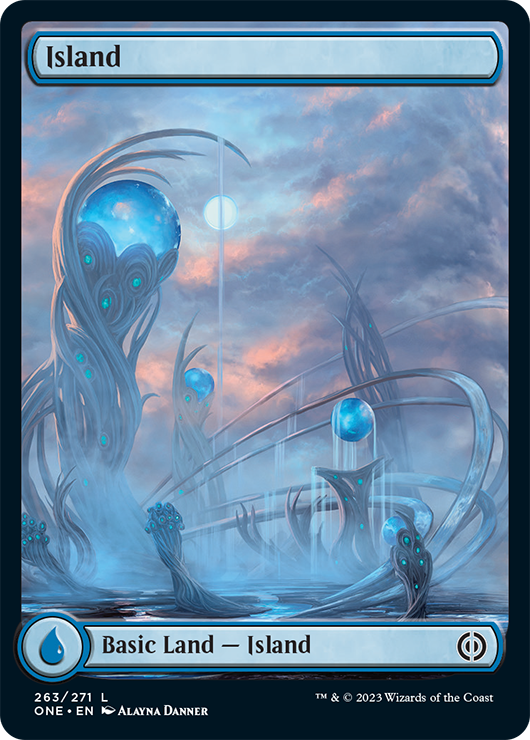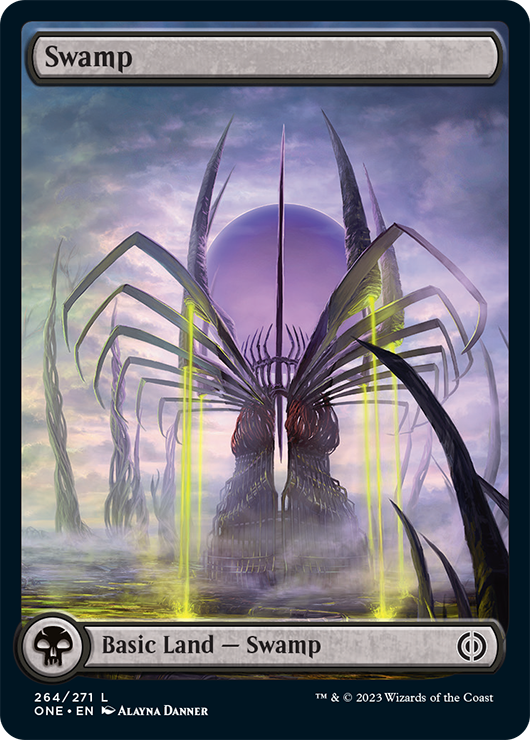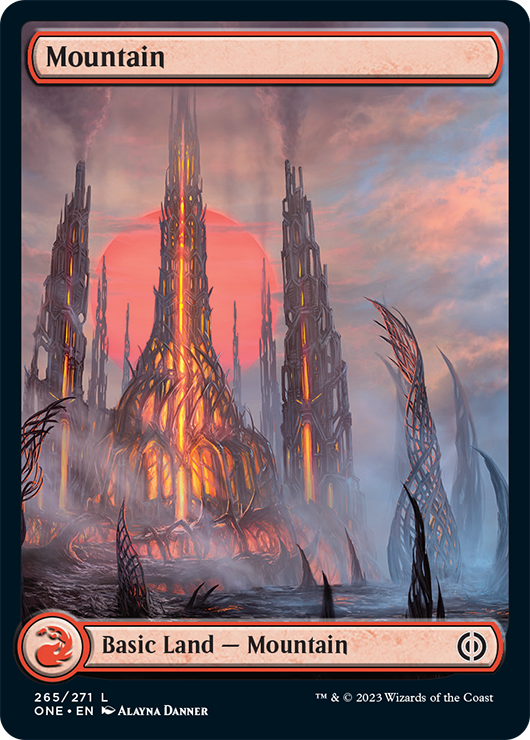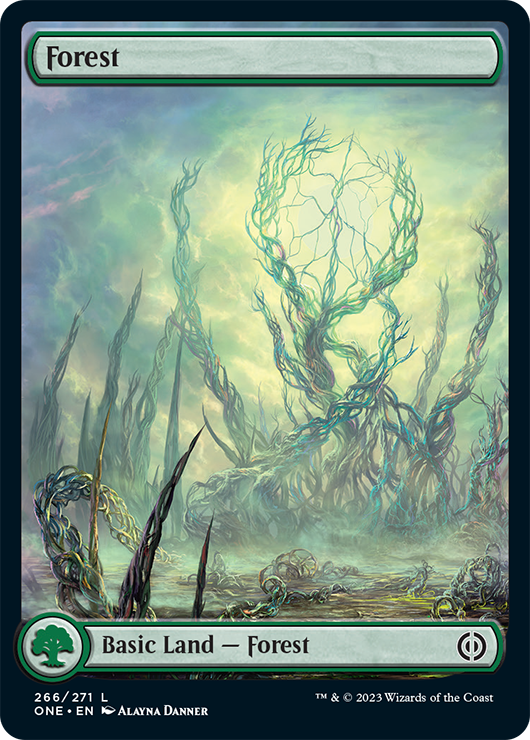 Worry not, fleshling. Once we have given you new eyes, you will truly appreciate the splendor of New Phyrexia.
(Oh good, we get all the basics out. Those regular-frame ones will not show up in draft boosters.)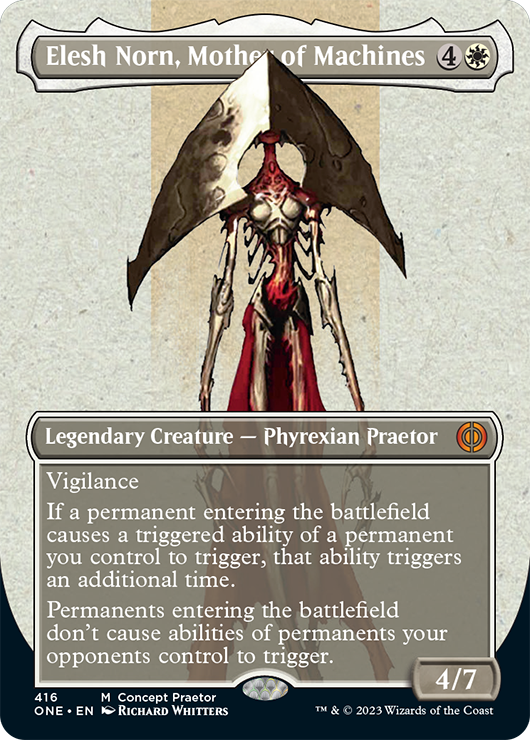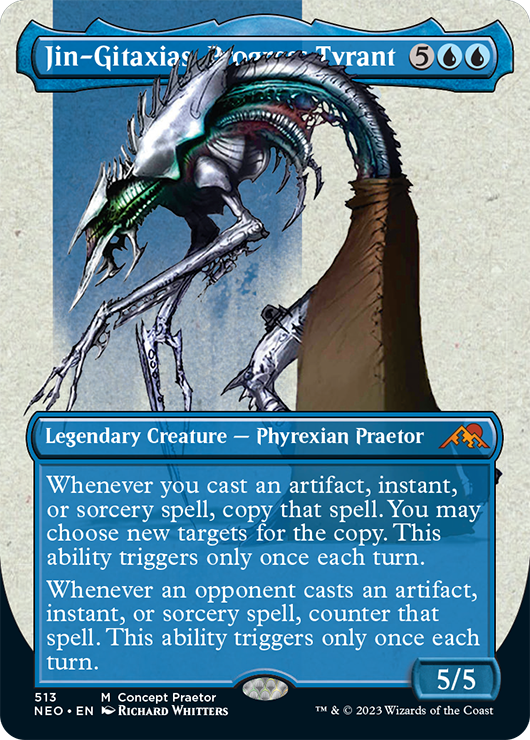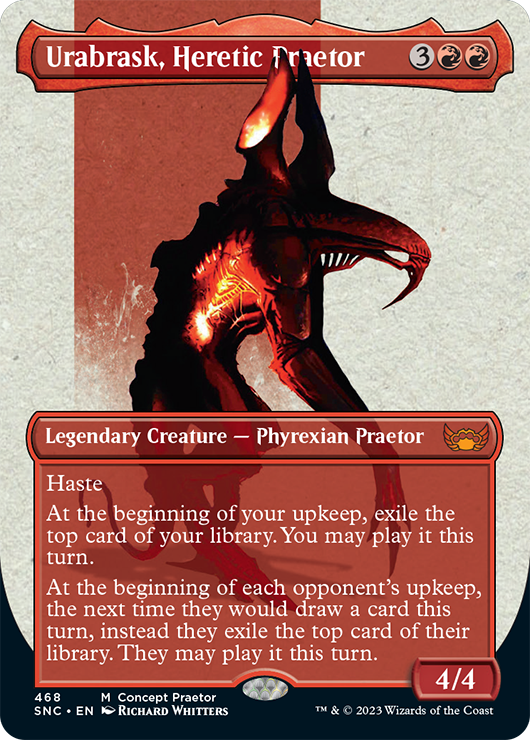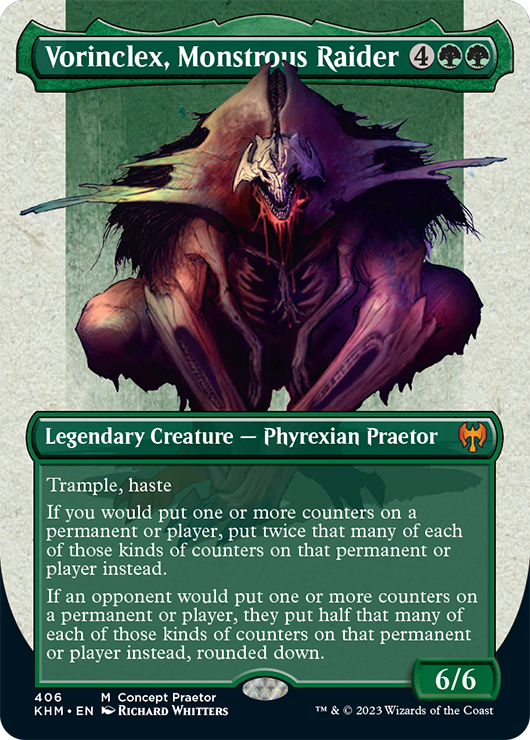 Beautiful, is it not? The oil speaks of great opportunity. All it asks is to venture forward with it.
(Norn gets variant #4 with these set based on actual praetor concept art. No, this will not bring
Vorinclex, Monstrous Raider
back into Standard.)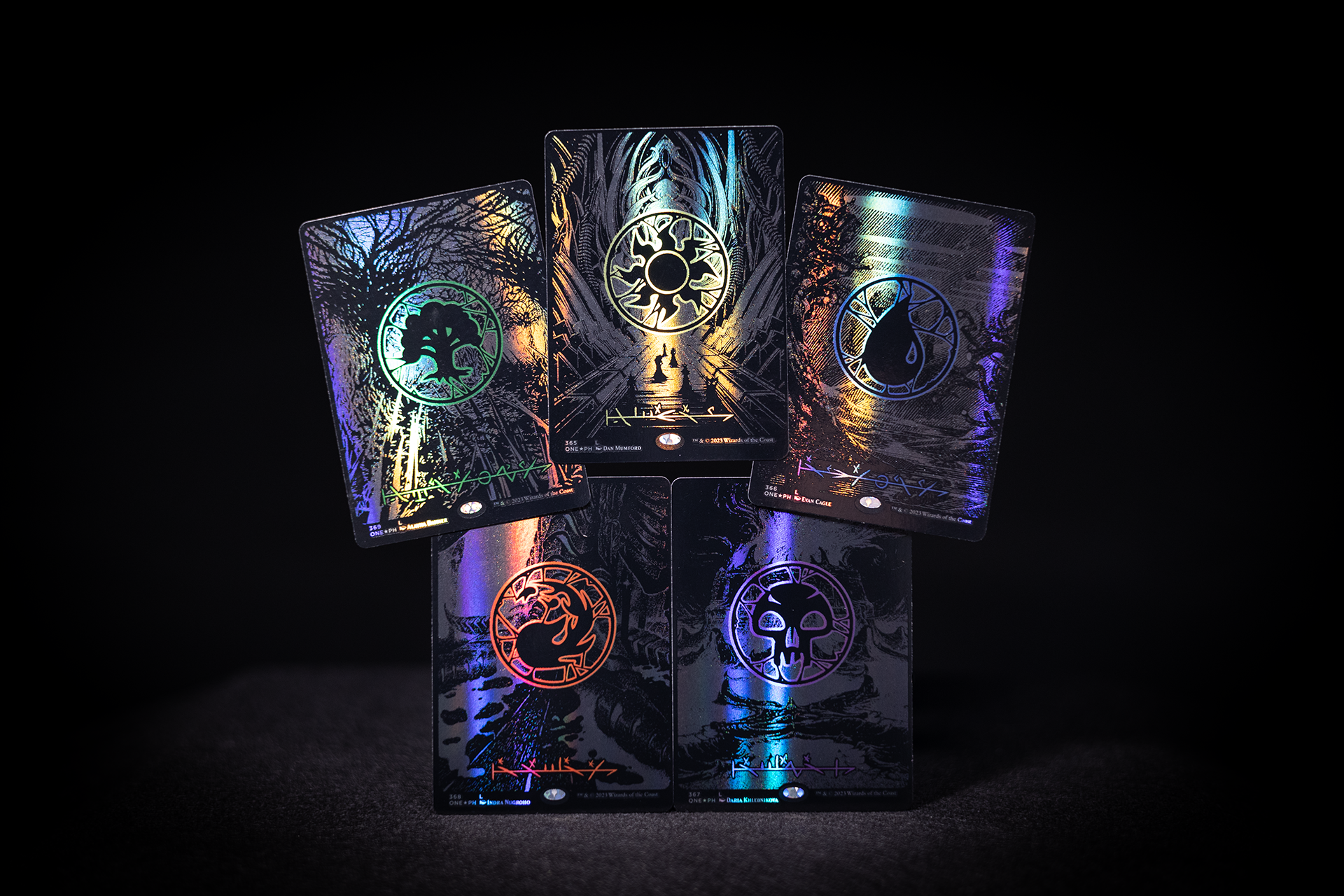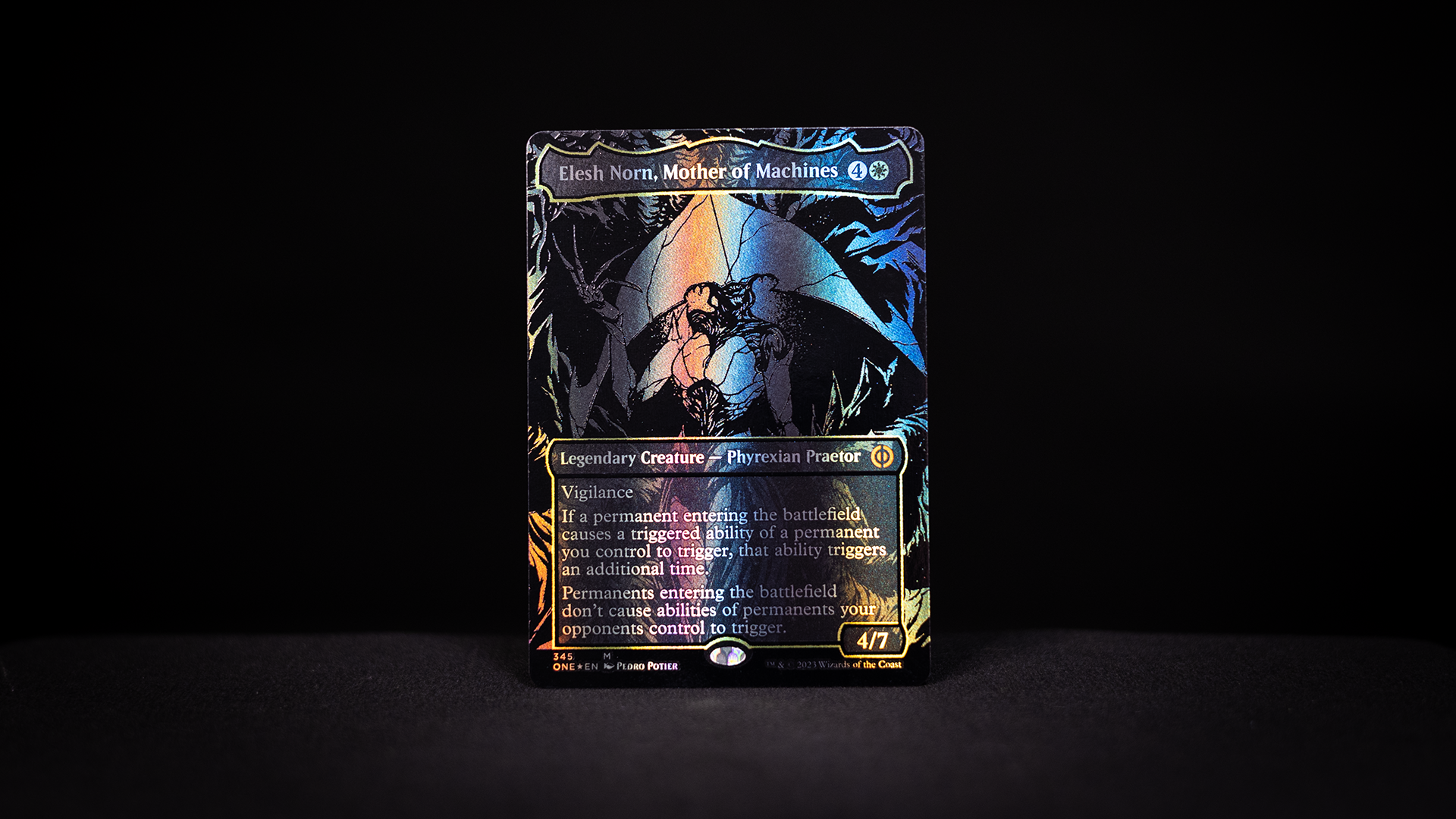 (I'm out of lines, these are in the Compleat Bundle, along with more Junji Ito Elesh Norn.)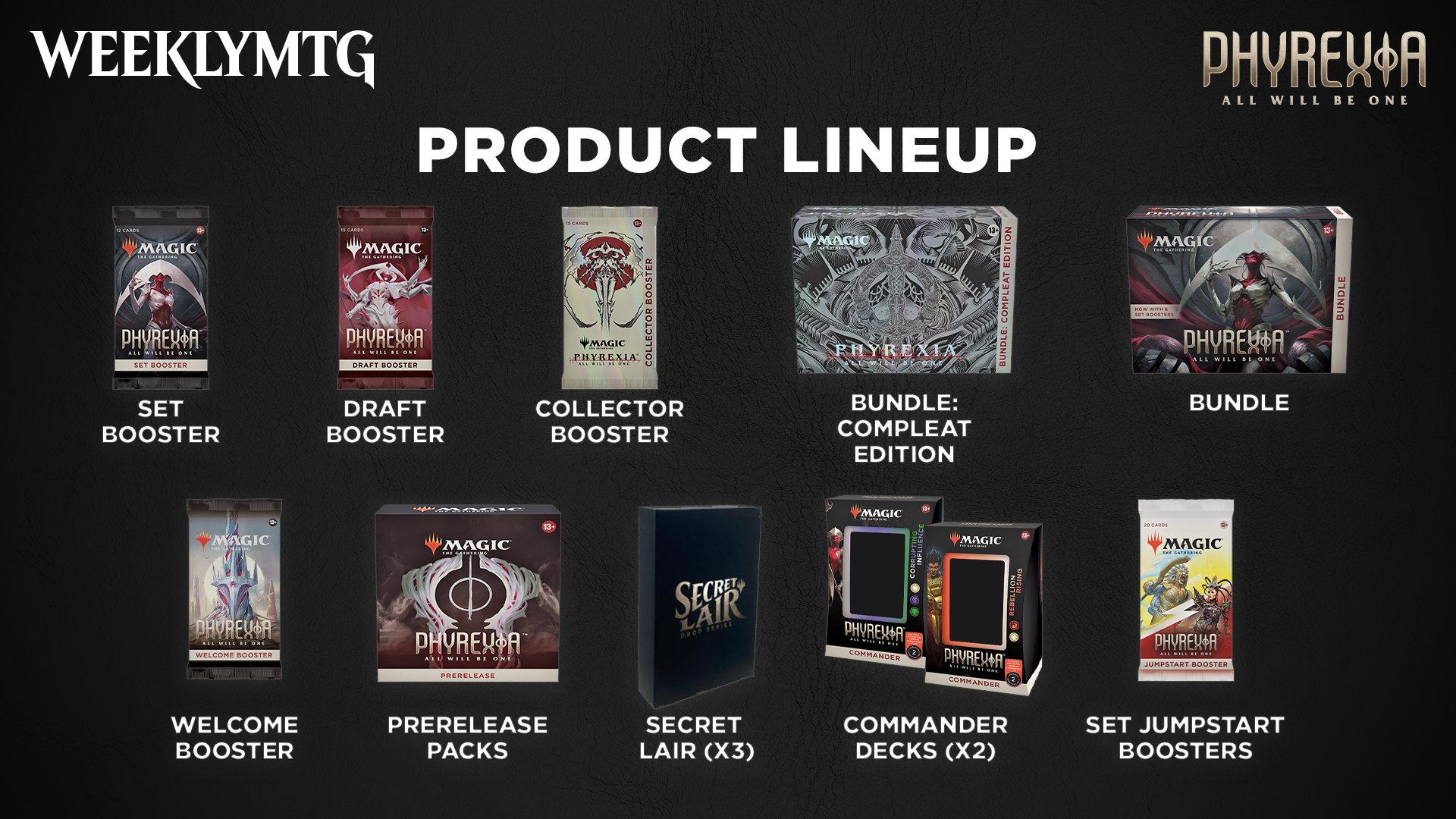 (For more information, including dates, the names of the Commander precons, and the step-and-compleat foils see
here.
)
Source:
Weekly MTG