lookingupanddown
Spoiler Editor
Join Date:

6/20/2018

Posts:

4,342

Member Details
The Transformers make their way from BRO Set Boosters into three new Secret Lairs. No new cards, but a lot of reskins like the Warhammer 40,000 Secret Lairs.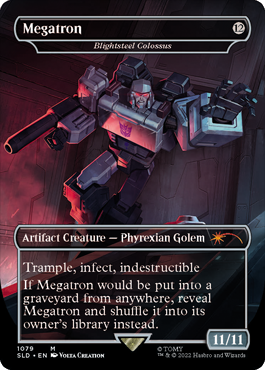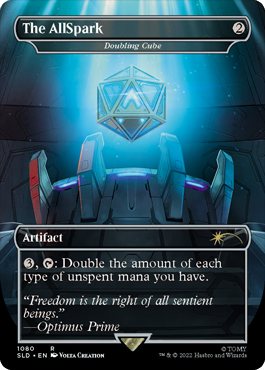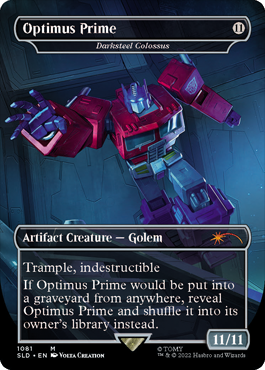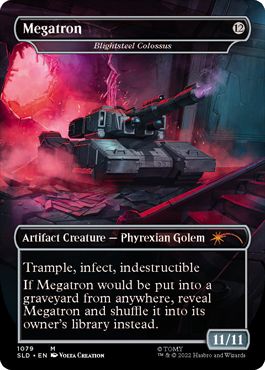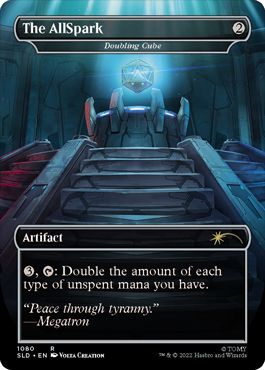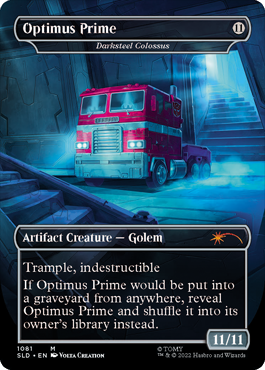 Transformers: Optimus Prime vs Megatron is the first Lair, showcasing Prime as
Darksteel Colossus
and Megatron as
Blightsteel Colossus
(no wonder Megatron beat him in the 1986 movie... except he's a tank here). We get them in DFC form, to showcase the robot mode on one side and vehicle mode on the other. With them is this DFC AllSpark representing a
Doubling Cube
.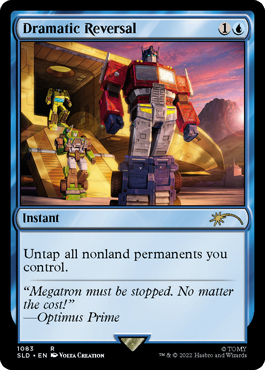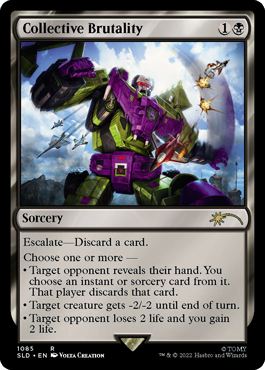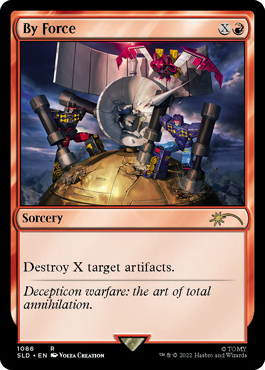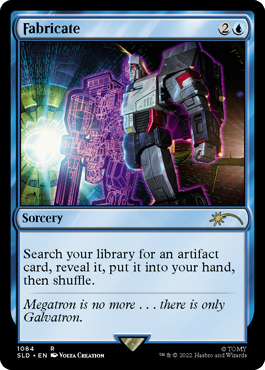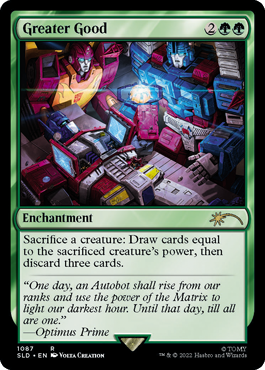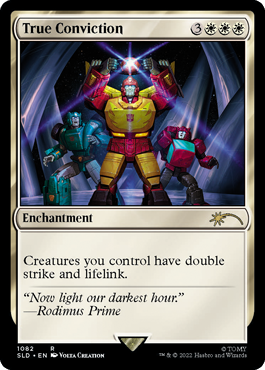 Transformers: Roll Out or Rise Up is the second Lair, containing moments from the 1986 film across six cards. These include
True Conviction
,
Dramatic Reversal
,
Fabricate
,
Collective Brutality
,
By Force
, and
Greater Good
.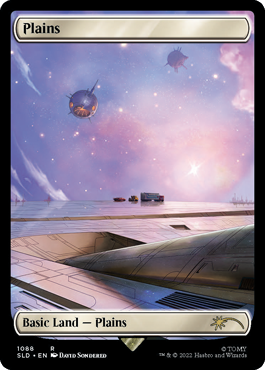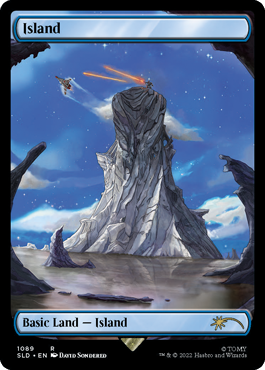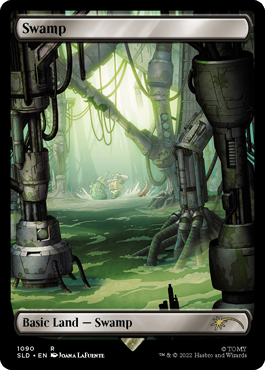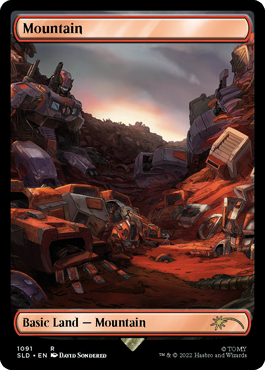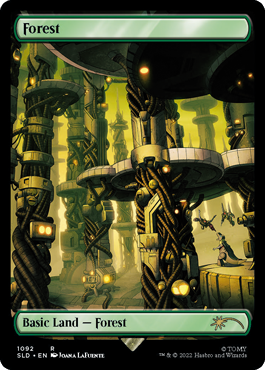 Finally, Transformers: One Shall Stand, One Shall Fall is the obligatory basic land Secret Lair, set on some Cybertronian landscapes.
As always, each Lair costs $29.99 for a nonfoil set and $39.99 for a foil set.
Source:
Polygon