lookingupanddown
Spoiler Editor
Join Date:

6/20/2018

Posts:

3,928

Member Details
Welcome to Terisiare, thousands of years ago. Join Teferi as he watches the Brothers' War unfold.
First off, the full-art basics of the set. While there are regular basics, we're still getting thee mech-covered full art basics.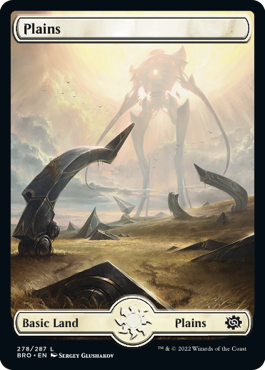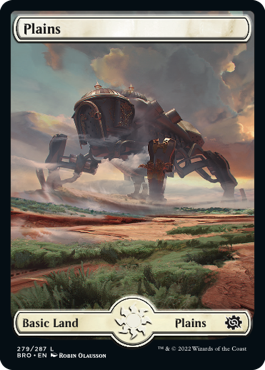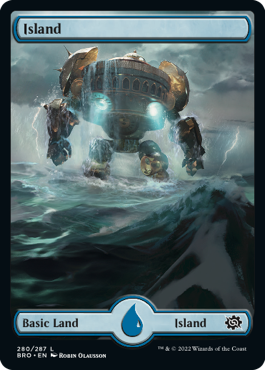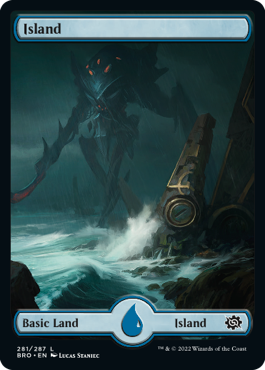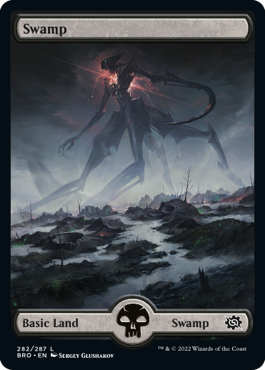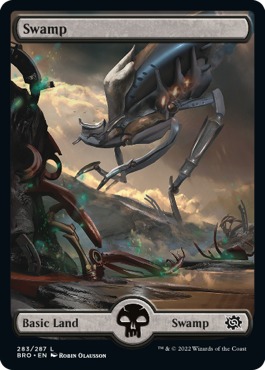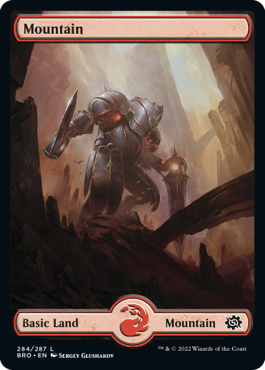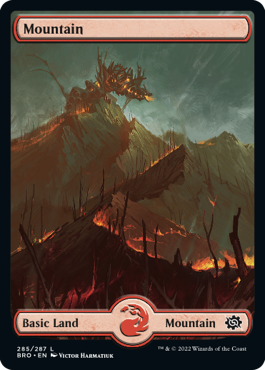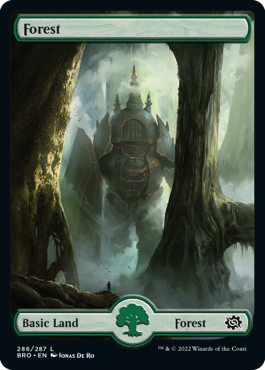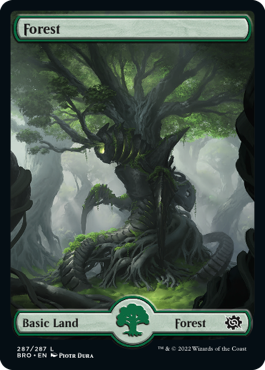 What is the Brothers' War without the brothers? Today, we get Urza, the first of three meld cards in the set. We'll get Mishra on October 4.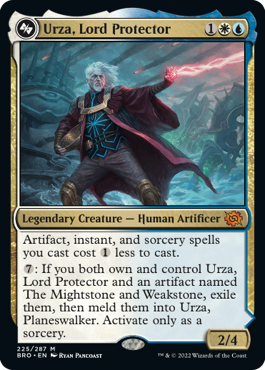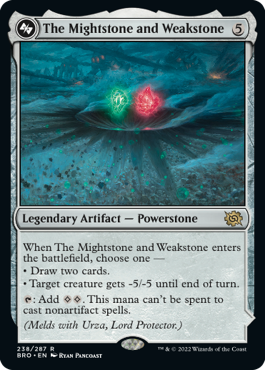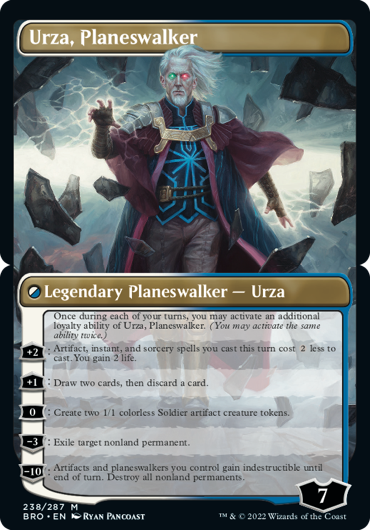 Urza and Mishra get different versions in the Commander precons of the set... in the retro frame. Heck, their entire decks are in the retro frame.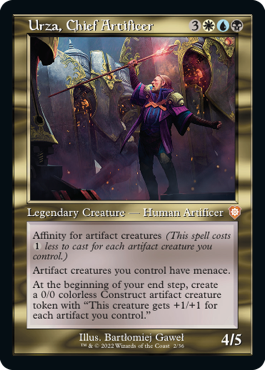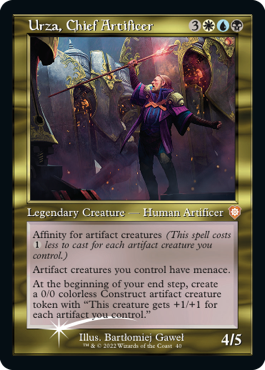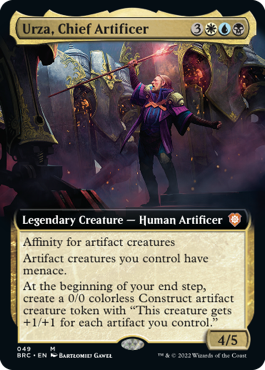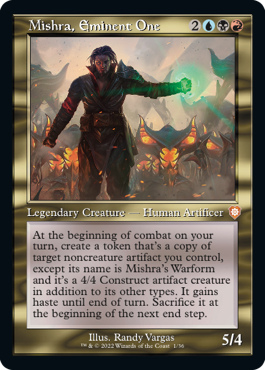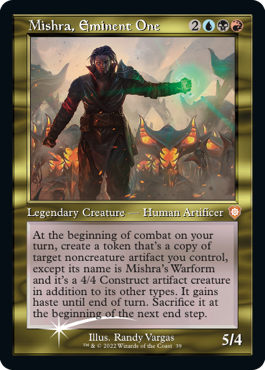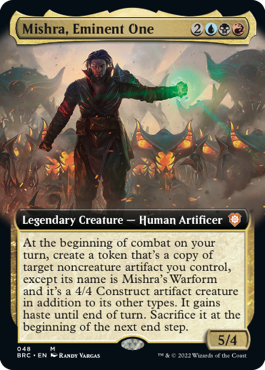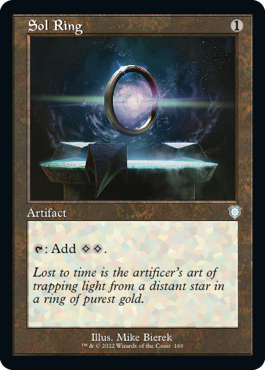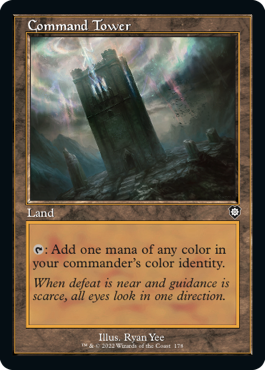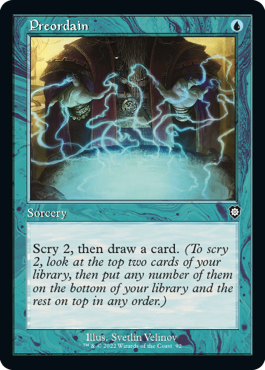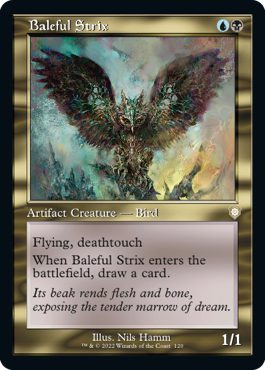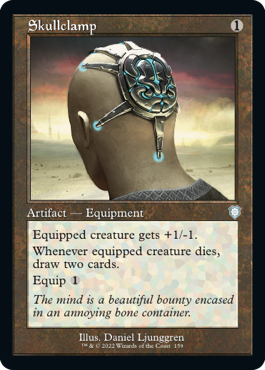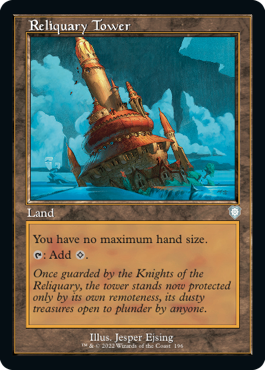 Next up, promos. The following will be available during the Prerelease, but aren't going to be in the set itself.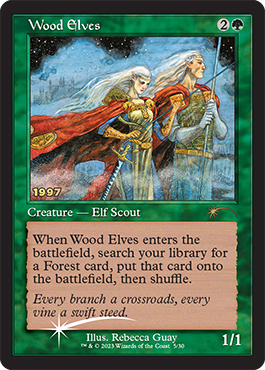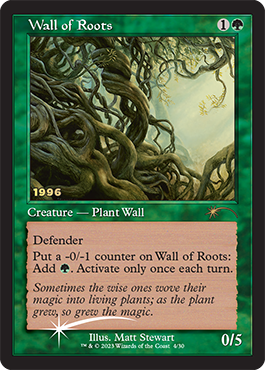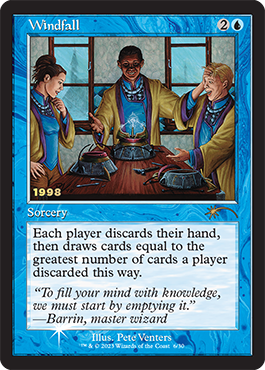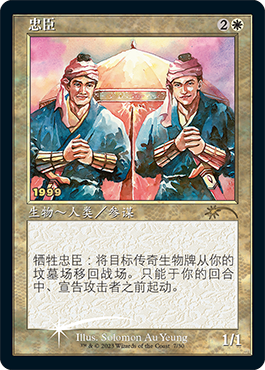 Our first in-set promo is this Buy-a-Box promo land.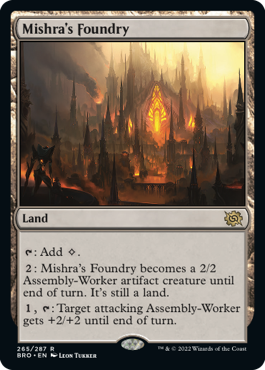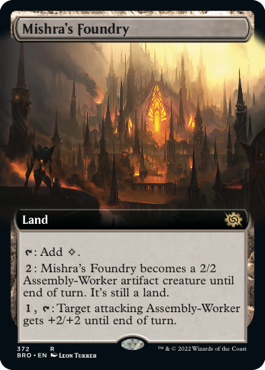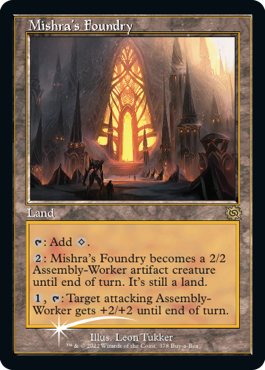 And our Bundle promo is a retro border version of Urza's wife and queen of Kroog, Kayla.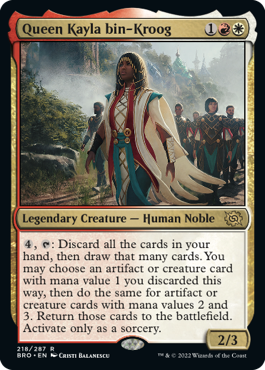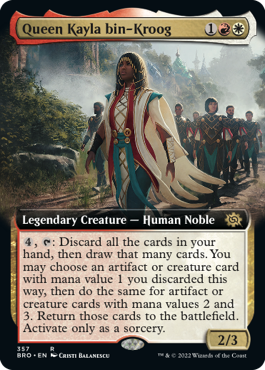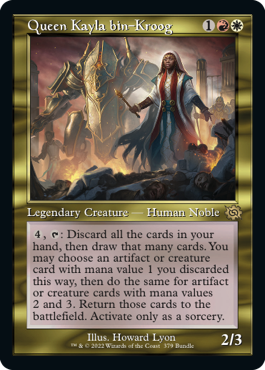 We have this pair as the Game Day promos.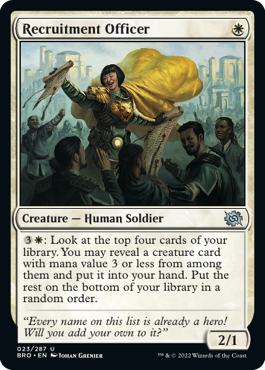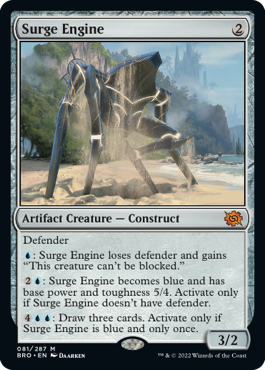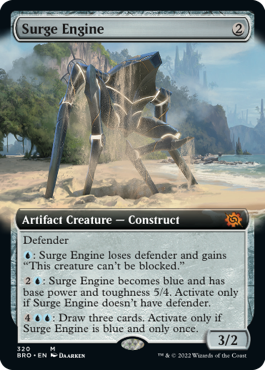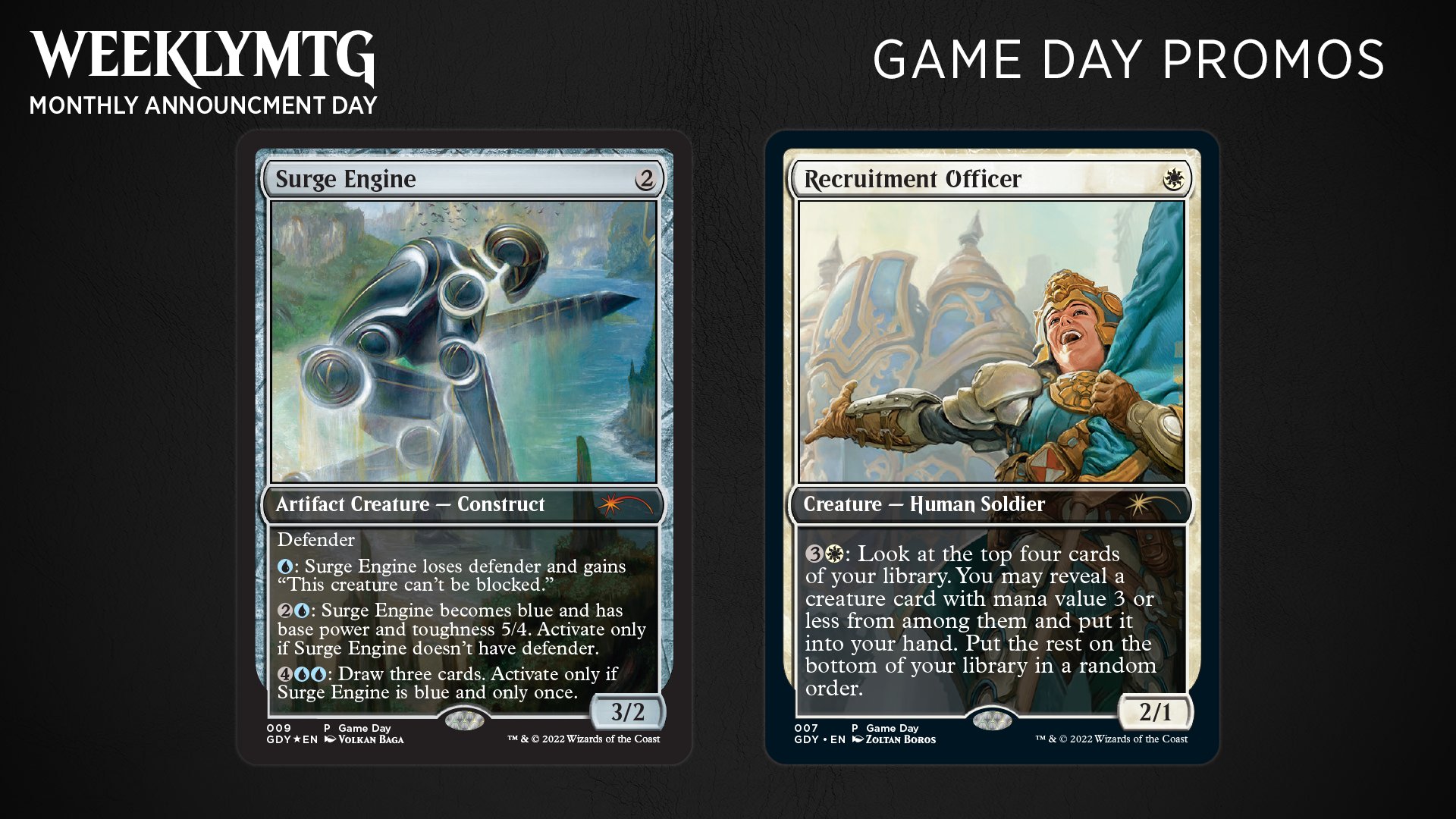 The set has its own bonus sheet: artifacts in retro frame. They come in regular art and schematic versions... generally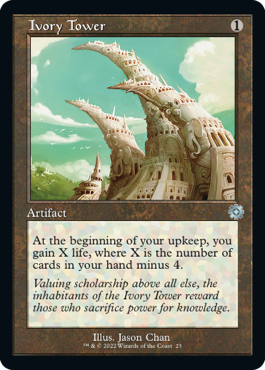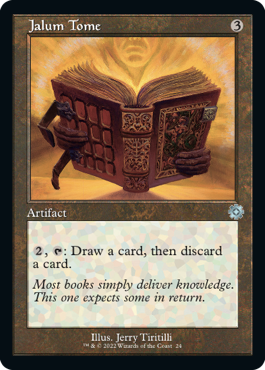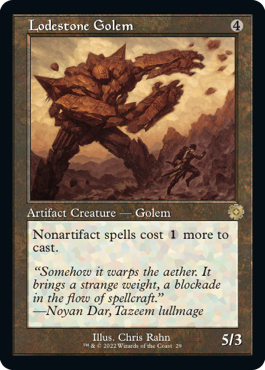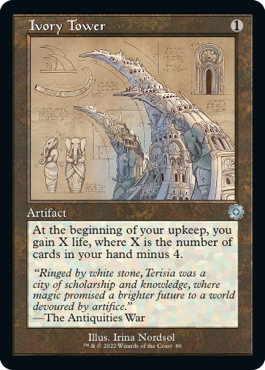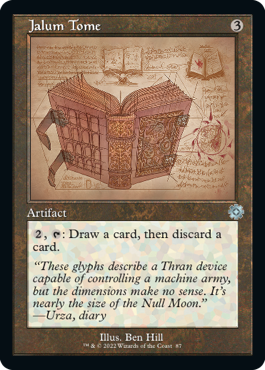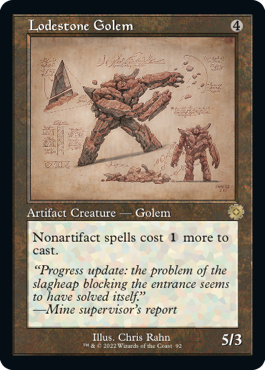 There will also be serialized foil editions of these cards for the super collector, in double rainbow foil (whatever that means, we never got to see the physical card).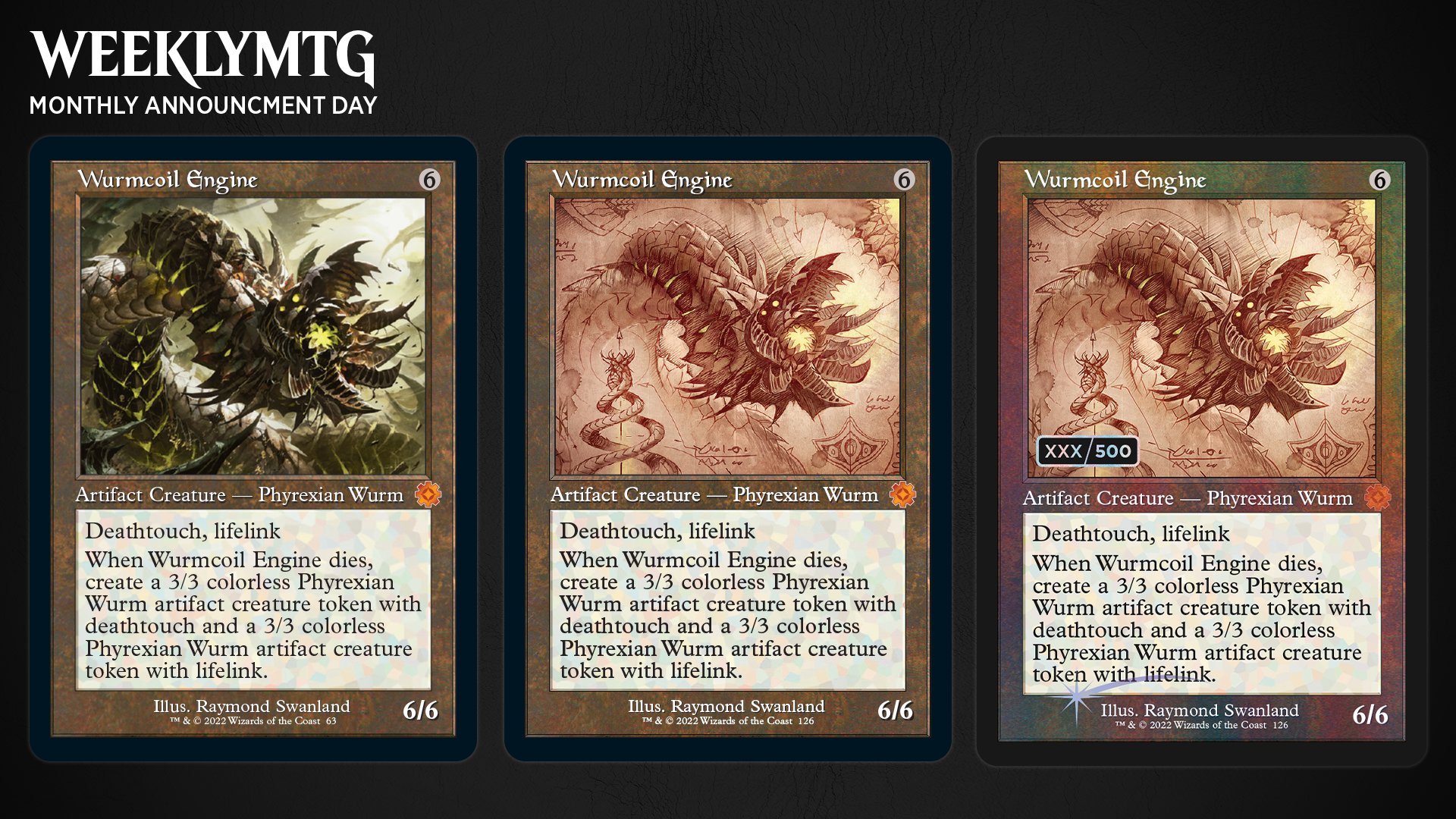 For more details, including important date and packaging, see
here.
Source:
Weekly MTG