lookingupanddown
Spoiler Editor
Join Date:

6/20/2018

Posts:

4,116

Member Details
The full set of Unfinity is now out in the
Card Image Gallery
and
Variants Gallery.
This final dump is almost every non-Attraction common in the set.
The last Attraction is this rare that gives you an extra combat step.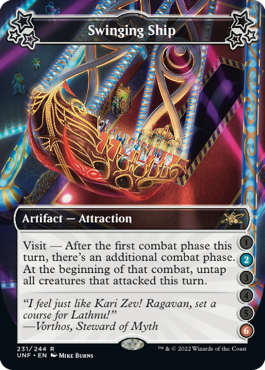 Our last uncommons include the Robot lord and a card you may want to cover in signatures.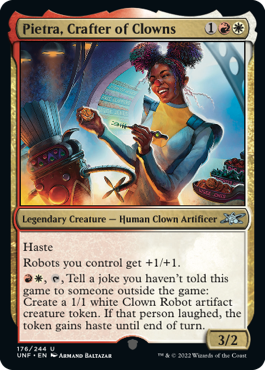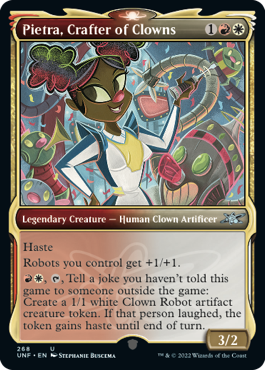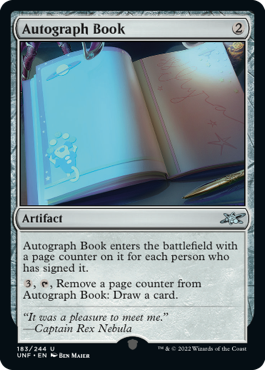 And now, the commons. First off, the ones that care about Attractions, including destroying them. These are mostly in black and green.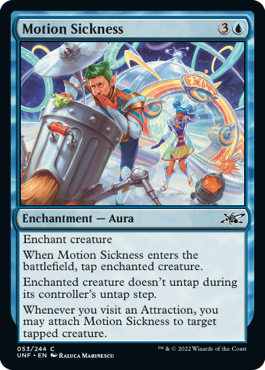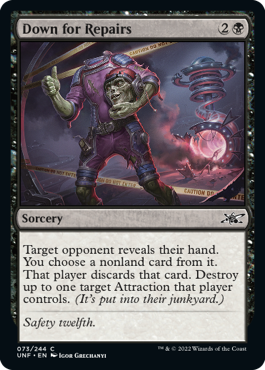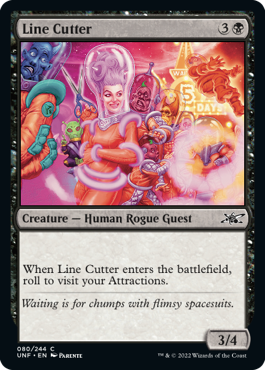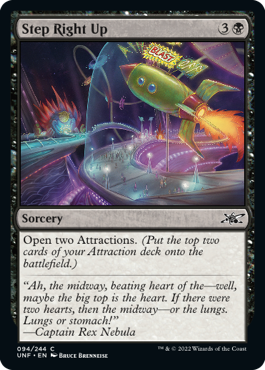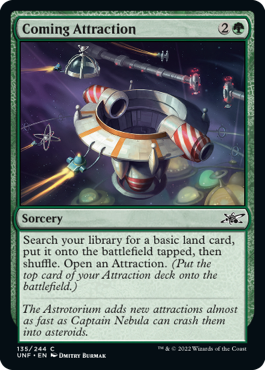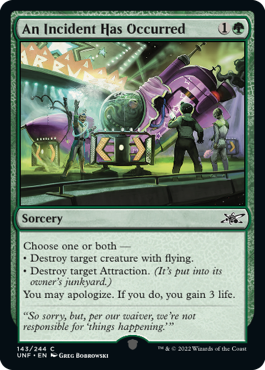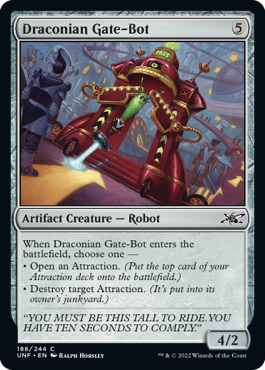 There's a separate cycle with an ETB to open an Attraction.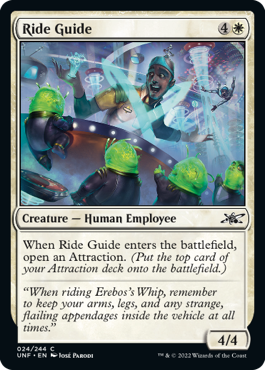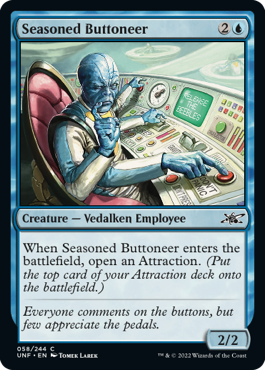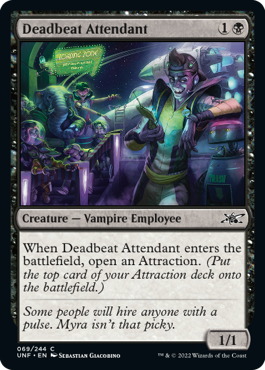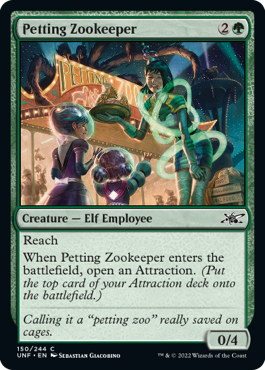 Next up, stickers. These cards are your regular sticker cards, giving you a ticket in the process.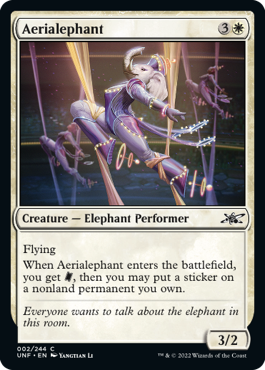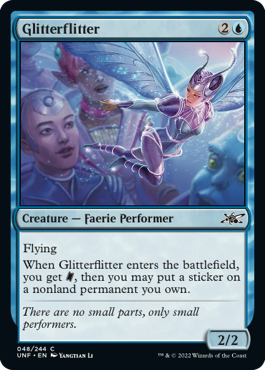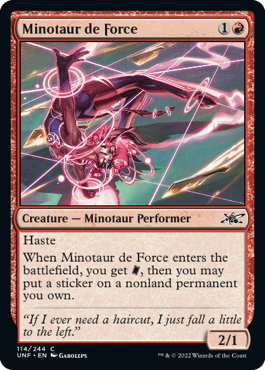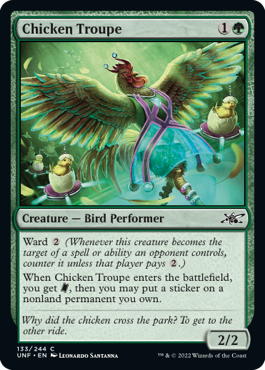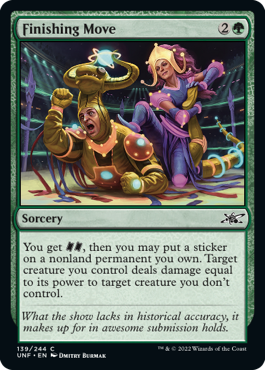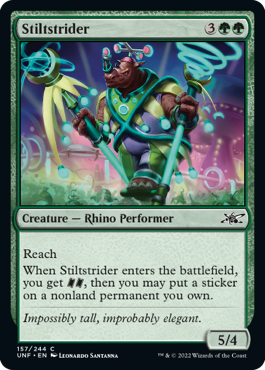 These three can repeatedly make new tickets to spend on stickers.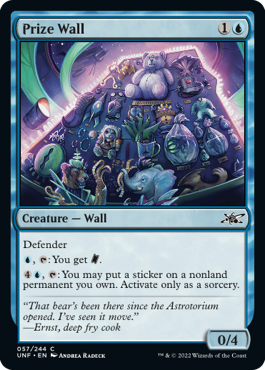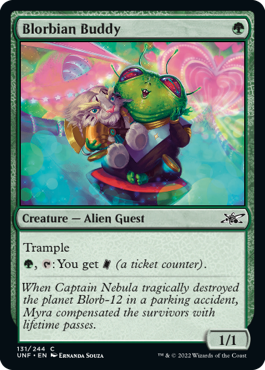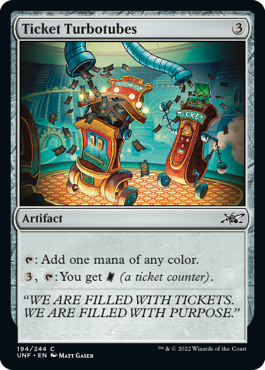 These cards care about name stickers specifically. Everything except
A Good Day to Pie
is part of a cycle with
Wizards of the _______
.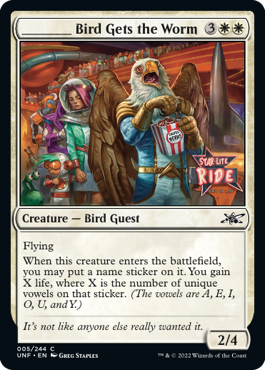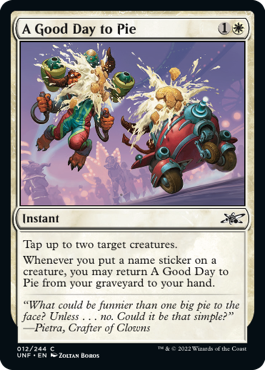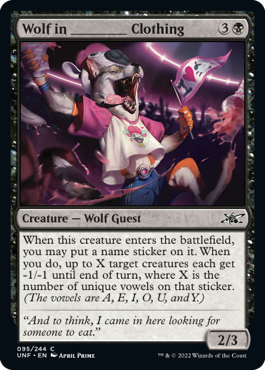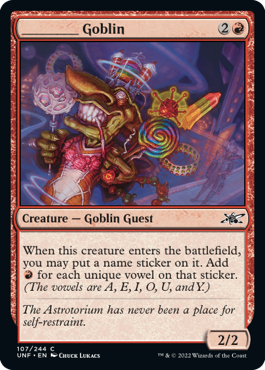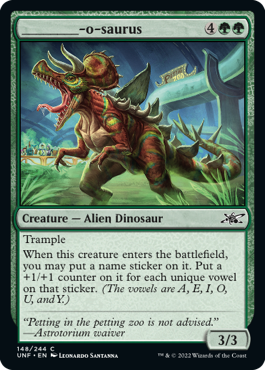 There are cards that care about letters in another card's name, without referring to name stickers. This includes new Un-mechanic alpha strike.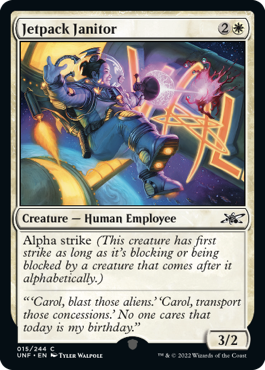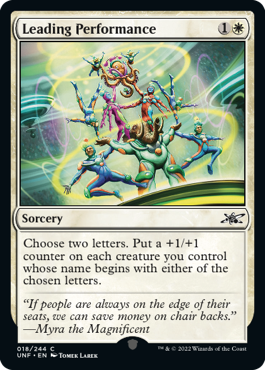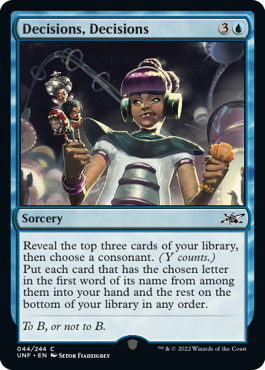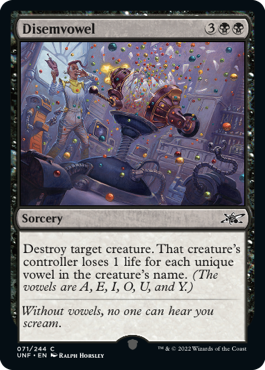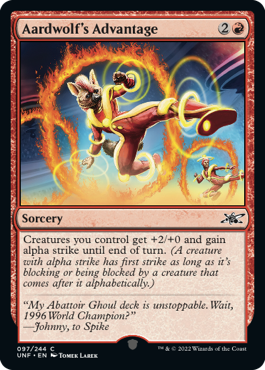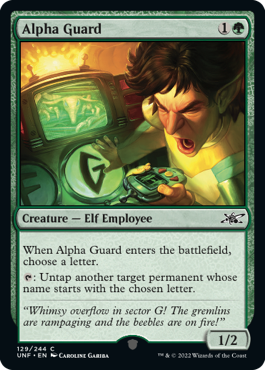 These next ones care about art stickers.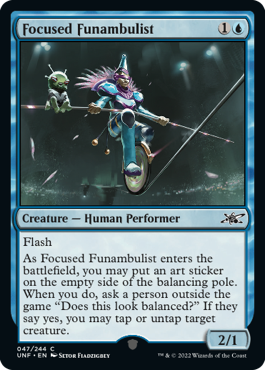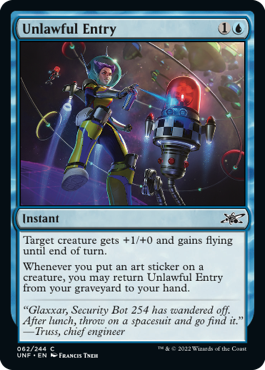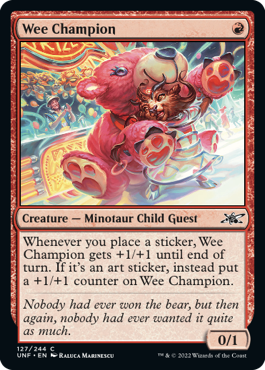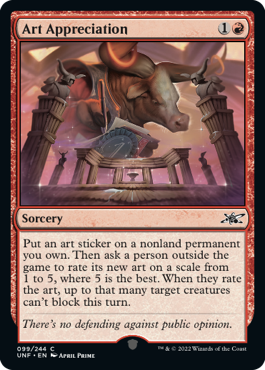 This cycle gets a keyword whenever you control a stickered permanent.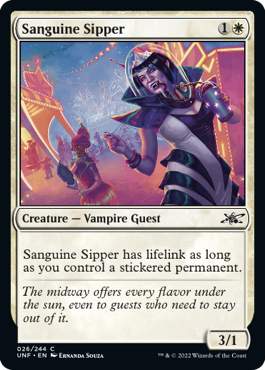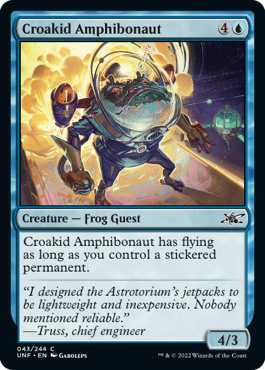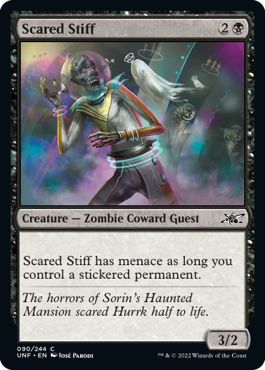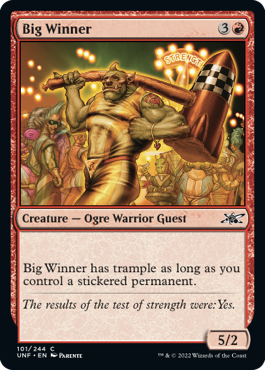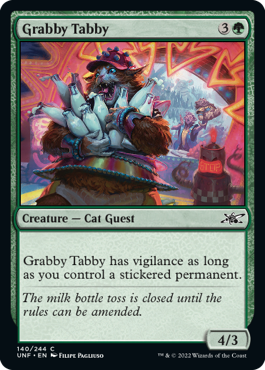 Here are the dice roll cards. This doesn't include the already-mentioned cards related to Attractions.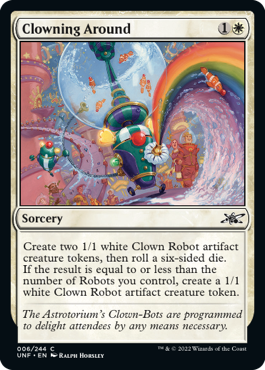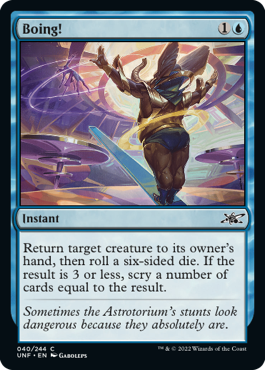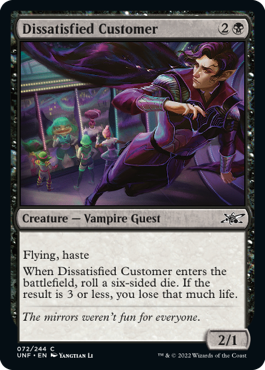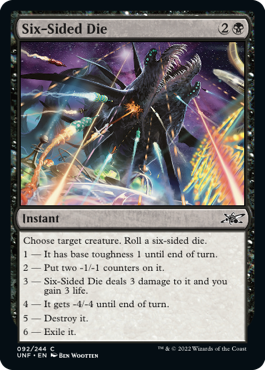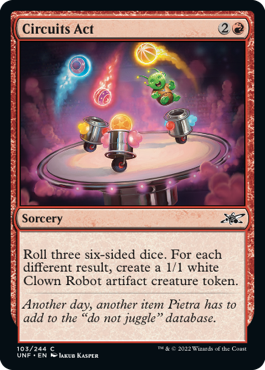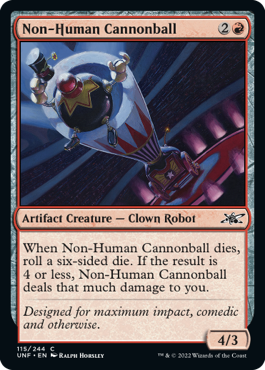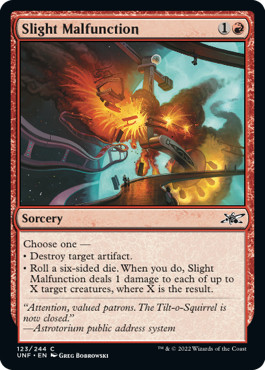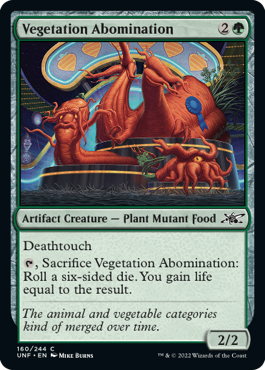 These two care about dice rolling, but don't do it themselves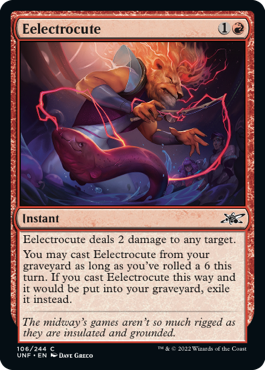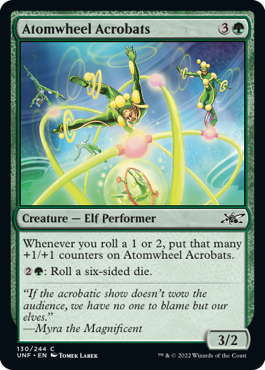 These commons can also alter those dice rolls.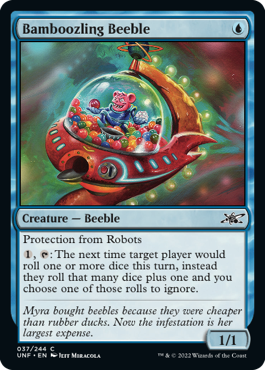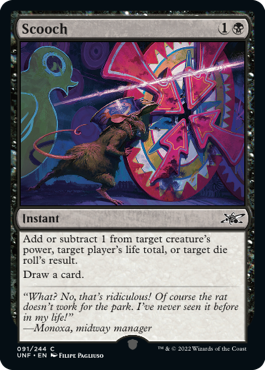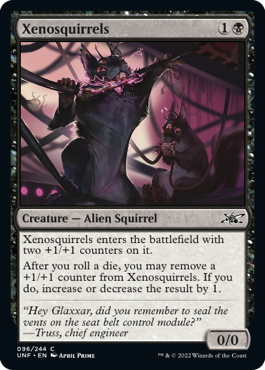 There's this cycle that cares about things you can see from your seat.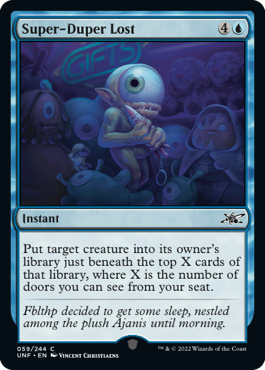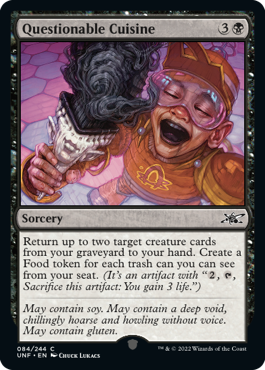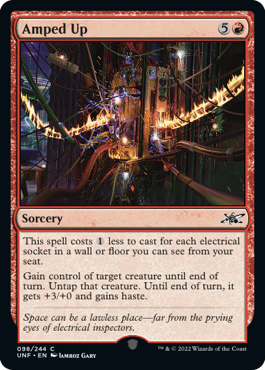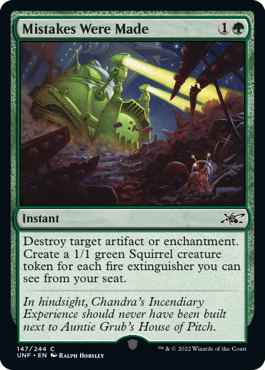 And finally, the rest of Unfinity.