Ryperior74
Join Date:

1/25/2016

Posts:

8,731

Member Details
Source:
https://twitter.com/MTGArenaJP/status/1512357632199122946?cxt=HHwWhICjiZ7Q_PwpAAAA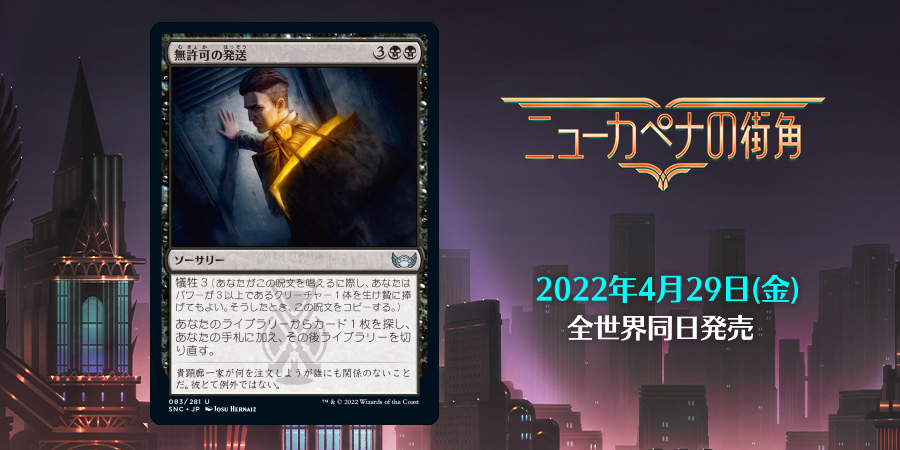 Unlicensed Dispatch


Sorcery - Uncommon
Casualty 3 (As you cast this spell, you may sacrifice a creature with power 3 or greater. When you do, copy this spell and you may choose a new target for the copy.)

Search your library for a card, put that card into your hand, then shuffle.
ah yes it's the return or the way to high cmc tutor for anything you want card (for one mana more a
diabolic tutor
that can copy itself)