Ryperior74
Join Date:

1/25/2016

Posts:

8,738

Member Details
Source:
https://dengekionline.com/articles/115909/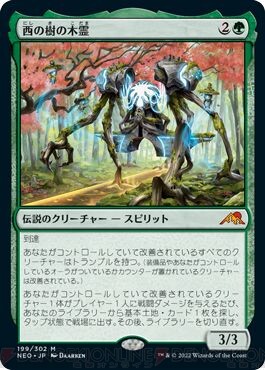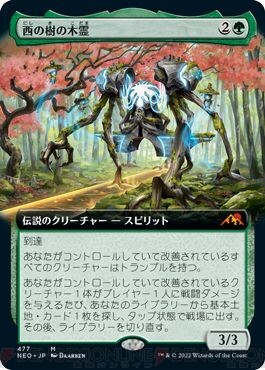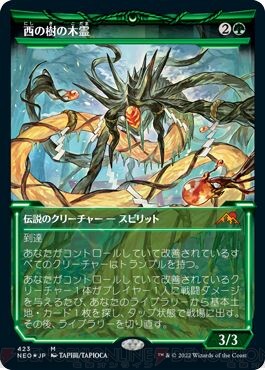 Legendary Creature - Spirit
Reach.

Modified creatures you control have trample.

Whenever a modified creature you control deals combat damage to an opponent, search your library for a basic land card and put it onto the battlefield tapped, then shuffle your library.

3/3

Now that this mega cycle is complete let's see if we can convince them to do the diagonal directions
anyway everybody modified (particular +1/+1) just can just get a trains cargo worth amount of basics with all your creatures
oh by the way they have trample if modified so why don't we throw in
Cathars' Crusade
to this shall we?