lookingupanddown
Spoiler Editor
Join Date:

6/20/2018

Posts:

4,149

Member Details
Today Mark talks about how Unfinity came about... and why
it's a black-border set.
He also reveals that this set has an all-foil Collector Booster, for the five of you who want to make a foil cube out of this set.
First off, the acorn cards, named after their security stamp. Any card with this stamp is not legal in any format outside of Unfinity draft and other "silver-border" formats.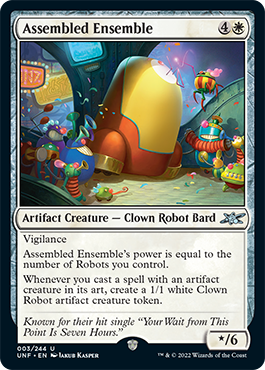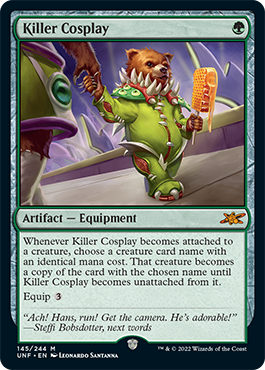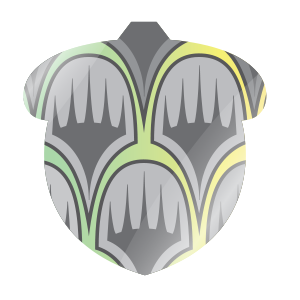 Here are a bunch of "normal" cards, and the set's frame treatment.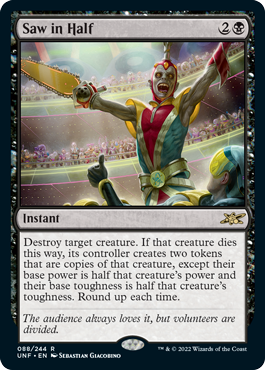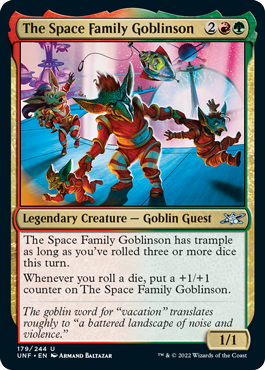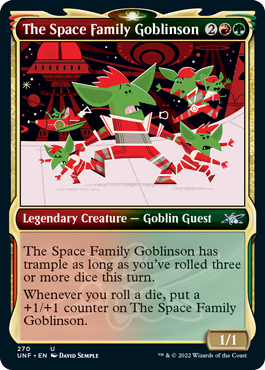 And now, the part you've all been waiting for, the lands. The basics come in two varieties: planetary (on the surface of the planet) and orbital basics. The planetary lands show up in seven out of every ten draft boosters, while the orbital lands show up in one out of every four draft boosters. For example, if you have 20 draft boosters, you'd have 14 planetary lands, and 5 orbital lands.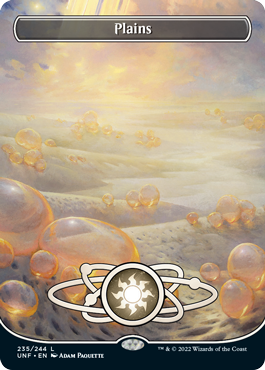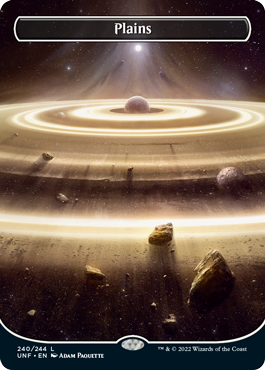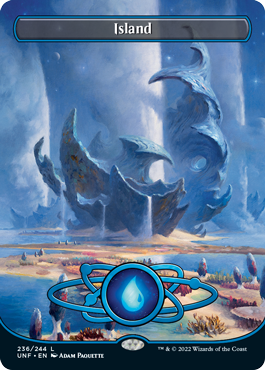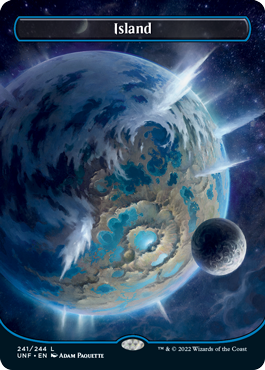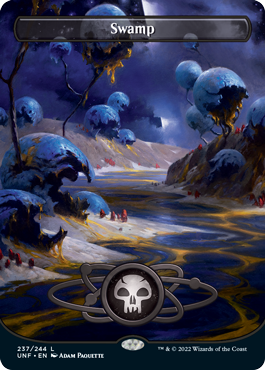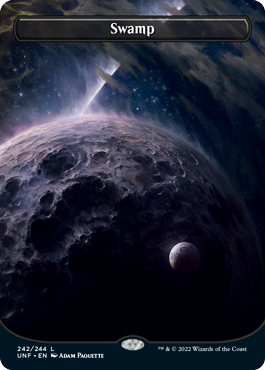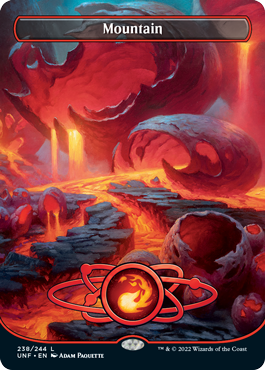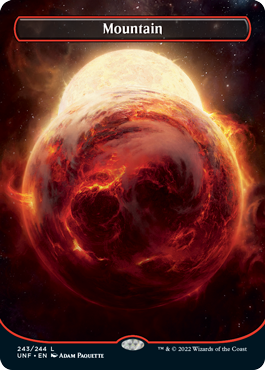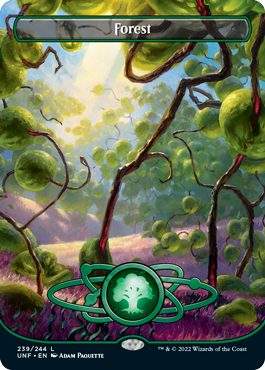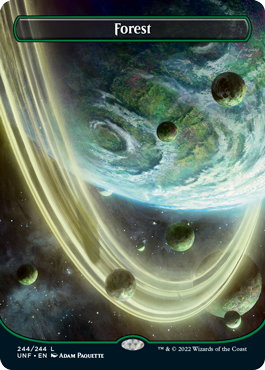 The shocklands appear in one out of 24 draft boosters, and are also box toppers.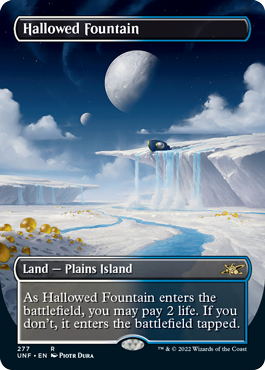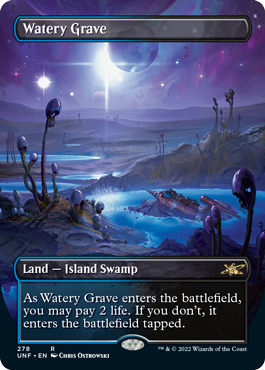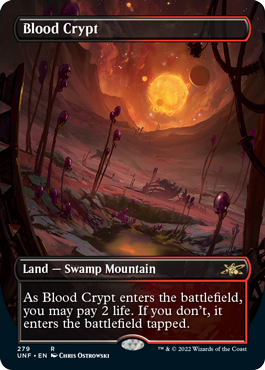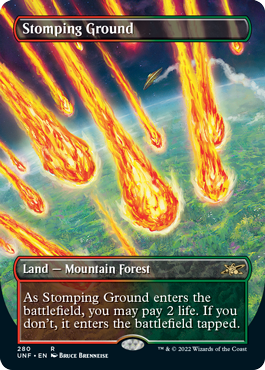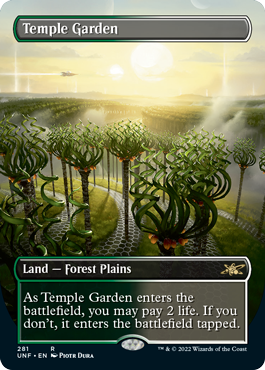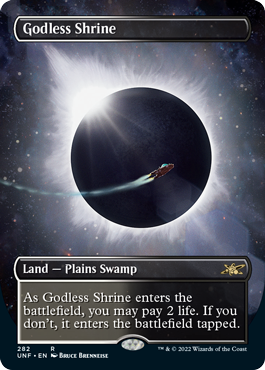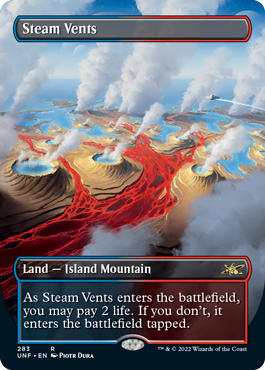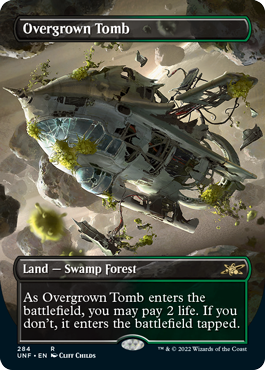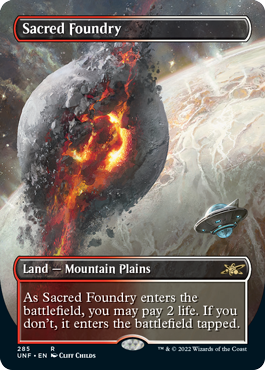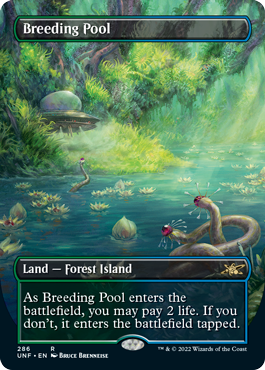 Unfinity releases April 1, 2022. Participants in Release events get this promo, the one nonland reprint of the set.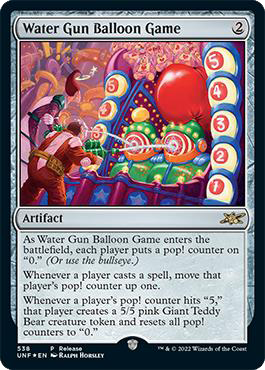 EDIT:
Water Gun Balloon Game
is another victim of the wrong card image and is
getting an acorn holofoil.
EDIT 2: And image has been fixed.