lookingupanddown
Spoiler Editor
Join Date:

6/20/2018

Posts:

2,092

Member Details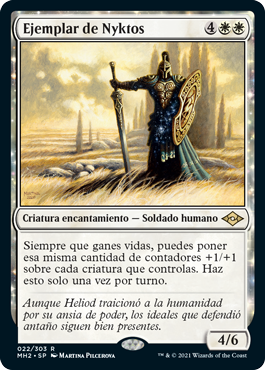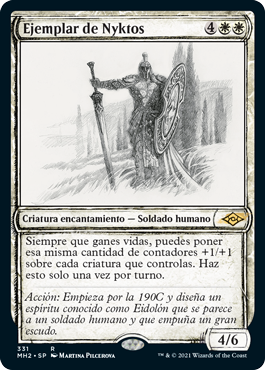 Nykthos Exemplar
Enchantment Creature - Human Soldier (Rare)
Whenever you gain life, you may put that many +1/+1 counters on each creature you control. Do this only once per turn.
Although Heliod betrayed humanity out of his lust for power, the ideals he formerly defended are still very present.
(flavor text)
Action: Start at 190C and design a spirit known as Eidolon that looks like a human soldier and wields a large shield
(art direction)
4/6
Big yikes on that restriction. Maybe throw it in anything that has a massive lifegain boost once a turn (probably combat).
Source:
Sebastian Pozzo