lookingupanddown
Spoiler Editor
Join Date:

6/20/2018

Posts:

2,309

Member Details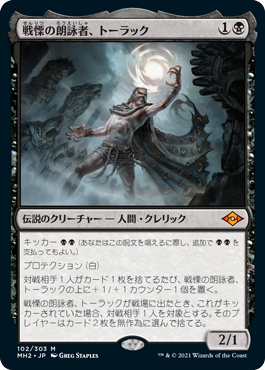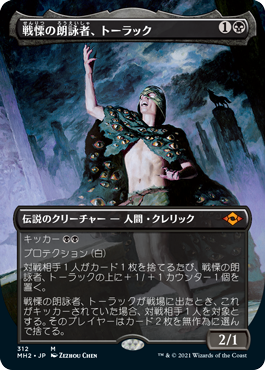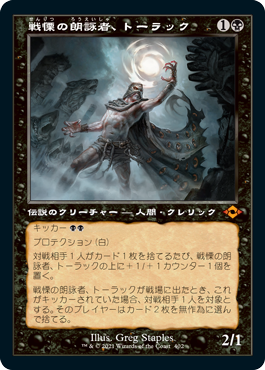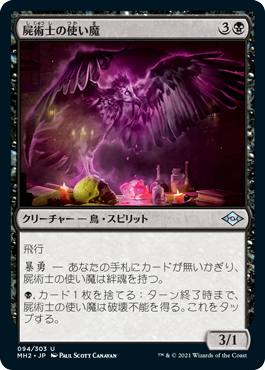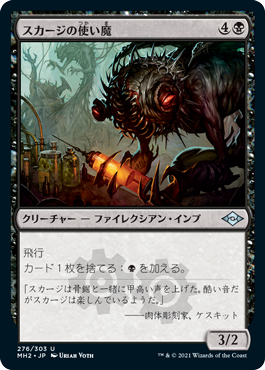 Tourach, Dread Cantor
Legendary Creature - Human Cleric (Mythic)
Kicker
Protection from white
Whenever an opponent discards a card, put a +/1+1 counter on Tourach, Dread Cantor.
When Tourach enters the battlefield, if it was kicked, target opponent discards two card at random.
2/1
Necromancer's Familiar
Creature - Bird Spirit (Uncommon)
Flying
Hellbent
— Necromancer's Familiar has lifelink as long as you have no cards in hand.
, Discard a card: Necromancer's Familiar gains indestructible until end of turn. Tap it.
3/1
Skirge Familiar
Creature - Phyrexian Imp (Uncommon)
(anyone know what the flavor text says?)
The lord of discard has arrived to make sure you 8rack deck has another back-up finisher. His Familiars include a discard outlet, and the second confirmed creature type Phyrexian.
Source:
Bigweb