lookingupanddown
Spoiler Editor
Join Date:

6/20/2018

Posts:

4,152

Member Details
Lots of stuff today. First off, Modern Horizons. We're getting the return of old-border promos, reprints of
Sanctum Prelate
and
Counterspell
in the reprint slot, a 2/2
Lion's Eye Diamond
, whatever the hell a Saga land is, and sketch promos.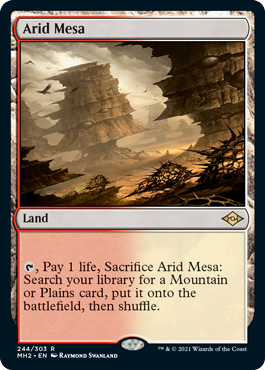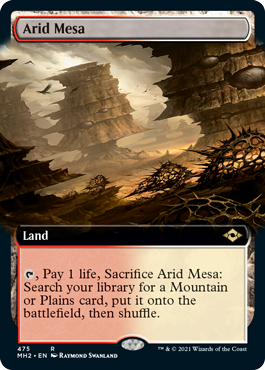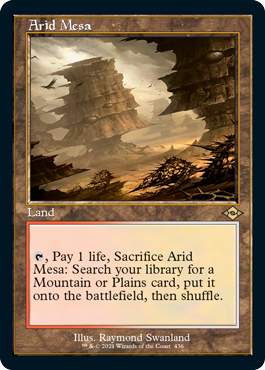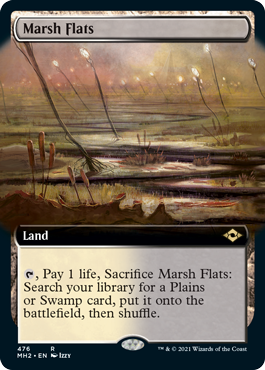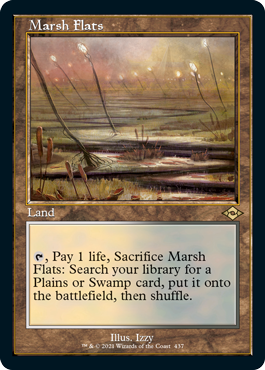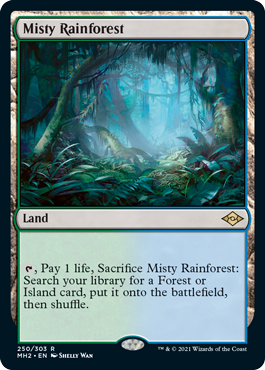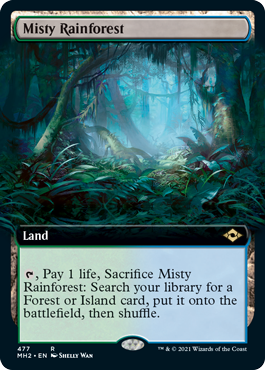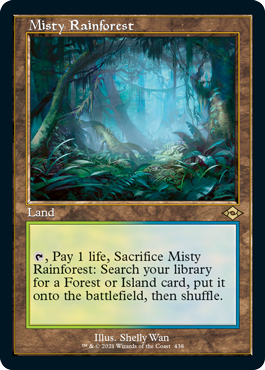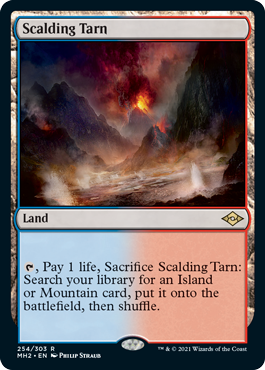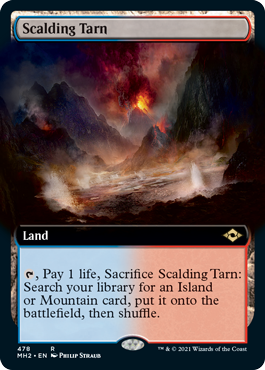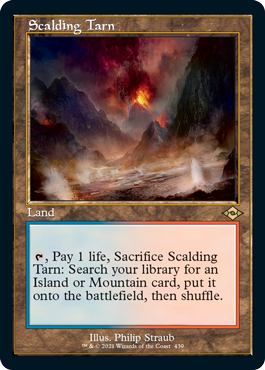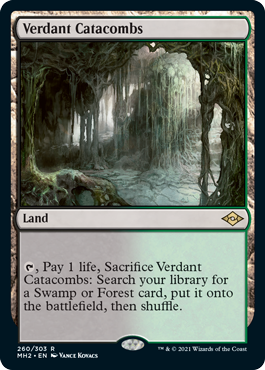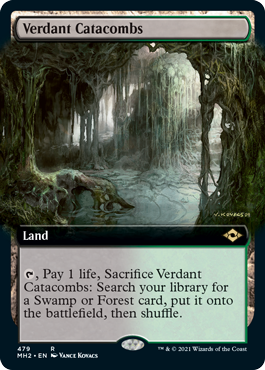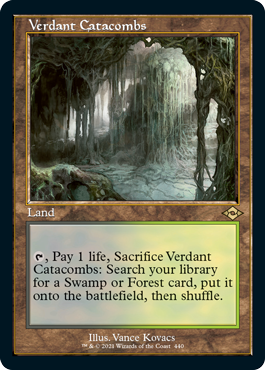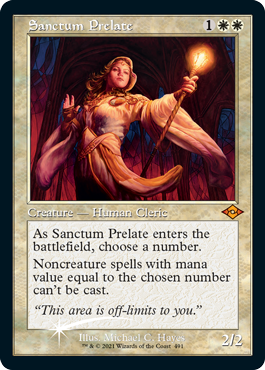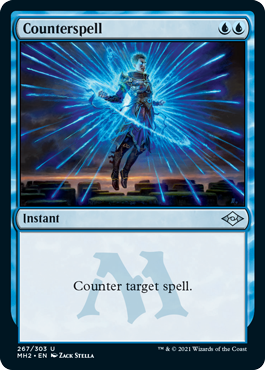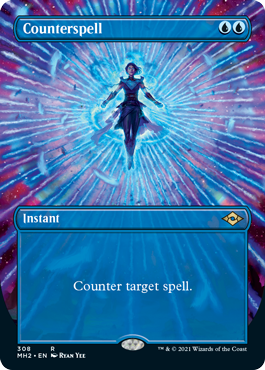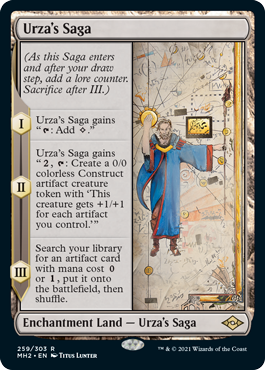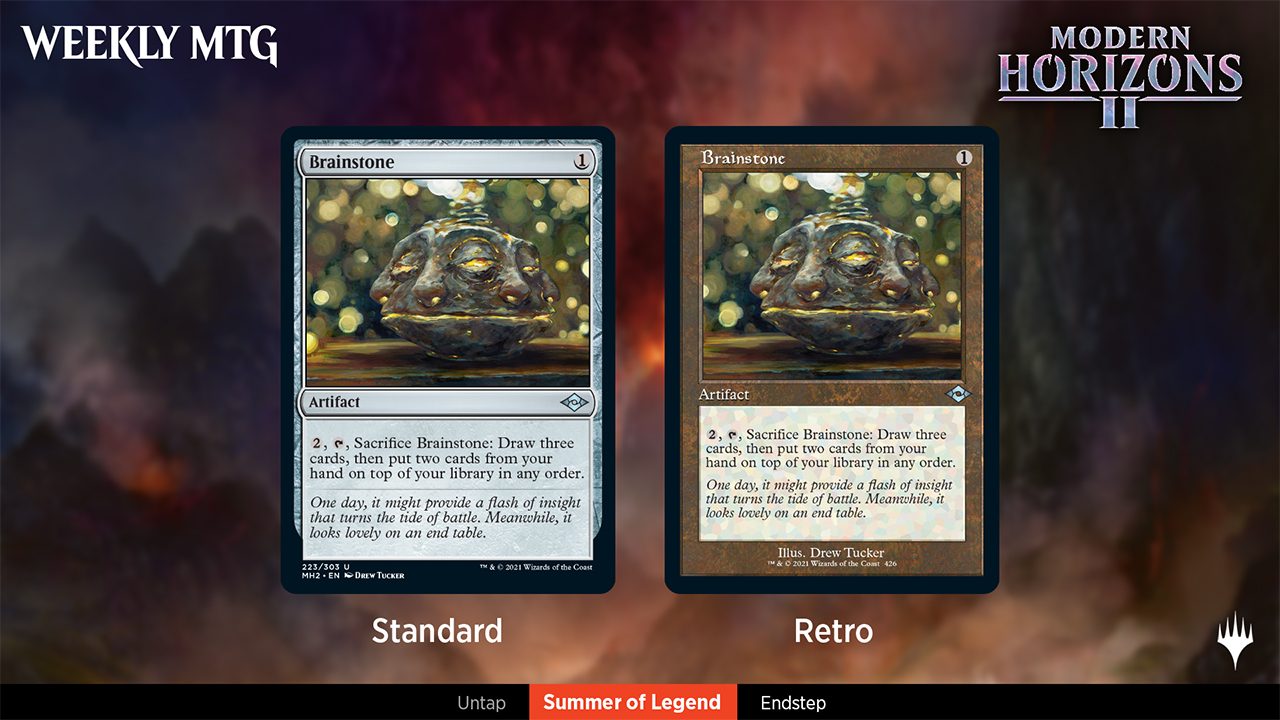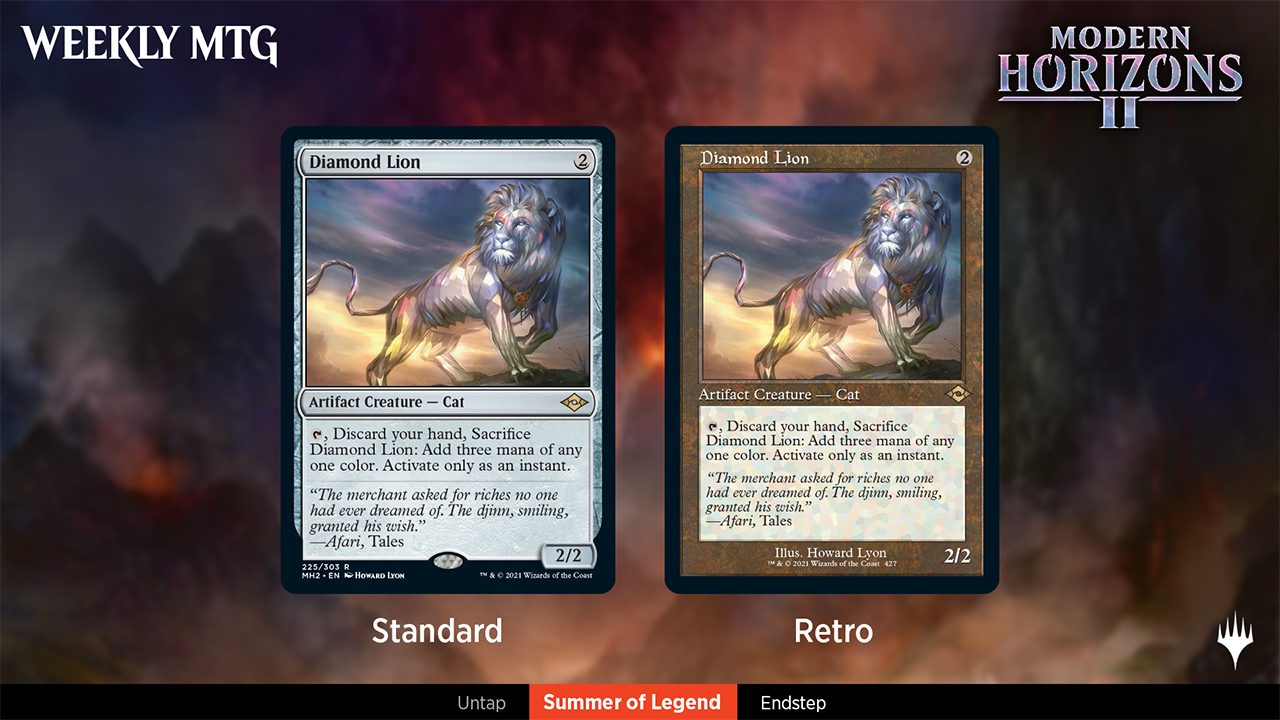 Now, the Adventures in the Forgotten Realms begin. Here we have basics with evocative art and flavor text, iconic spells, the Halfling creature type, our queen Tiamat, a sneak peek on Beholders and the showcase frame, and the Vorpal Sword as a Buy-A-Box promo.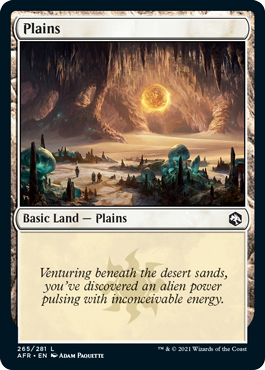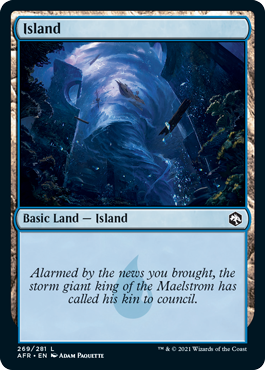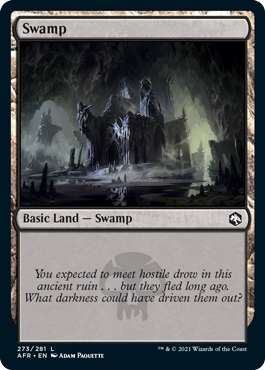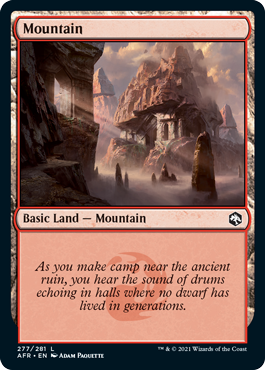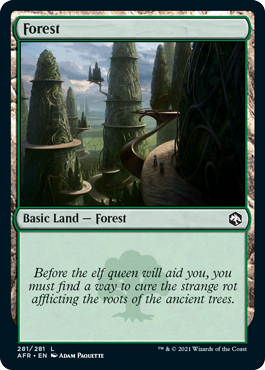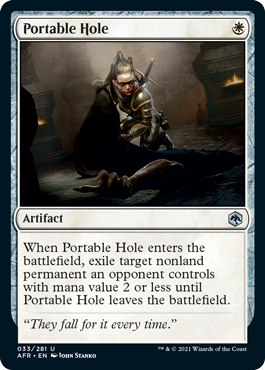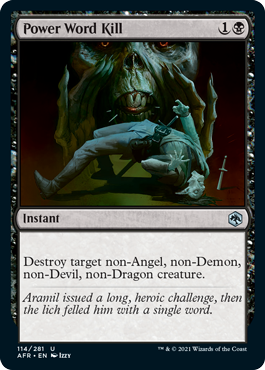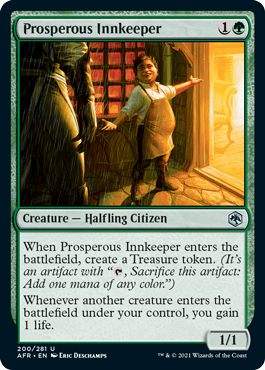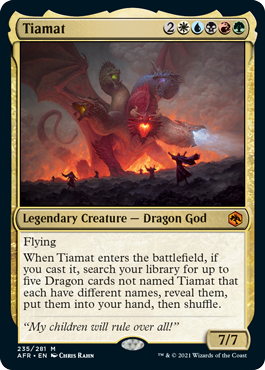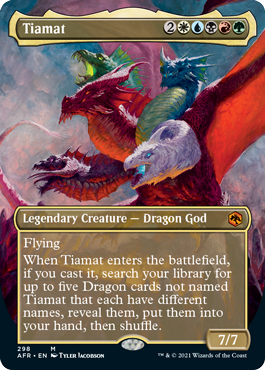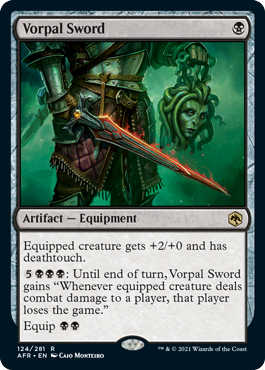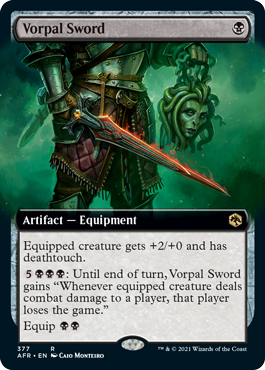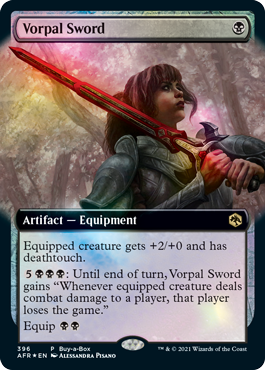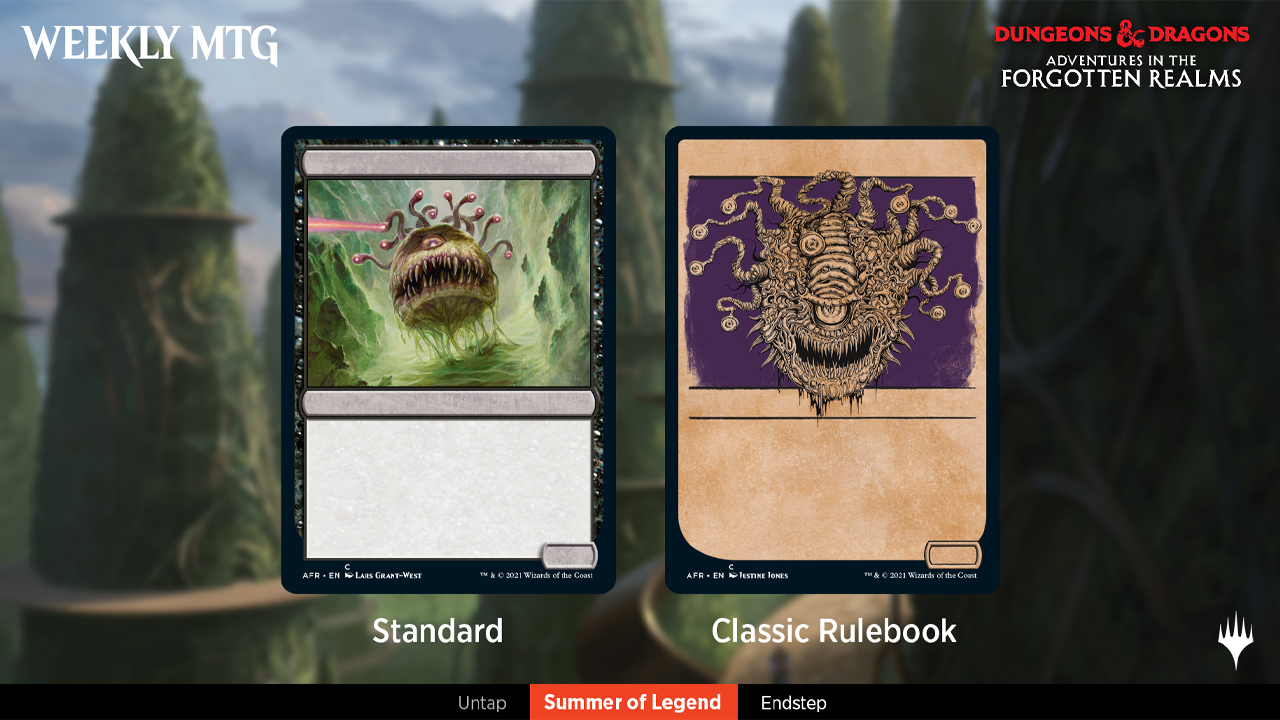 EDIT: We're also getting four Commander precons with Adevntures in the Forgotten Realms. All we have are their names:
Aura of Courage
Dungeons of Death
Draconic Rage
Planar Portal
But wait, there's more! With more and more stores opening up after COVID (for the US, you better complete your vaccines by May 20), anyone who spends $50 or more on sealed product get this for free. Later on this year, some WPN stores will get some Convention Edition Mystery Boosters boxes.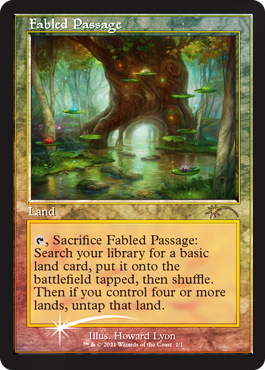 Finally (I think), meet two cards from the incoming Historic Anthology V.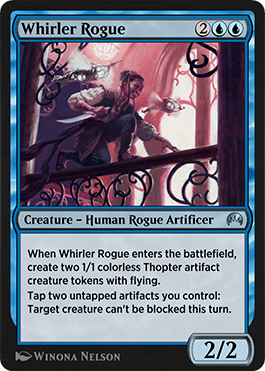 For more information (including the return of Jumpstart to Arena and something called Mirror, Mirror), check the Mothership for
a compilation article here
or
re-watch the announcement stream here.