lookingupanddown
Spoiler Editor
Join Date:

6/20/2018

Posts:

2,317

Member Details
Welcome to Arcavios!
Wait, you're all students. Welcome to Strixhaven!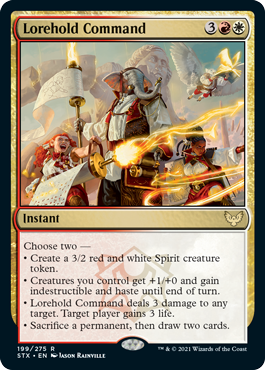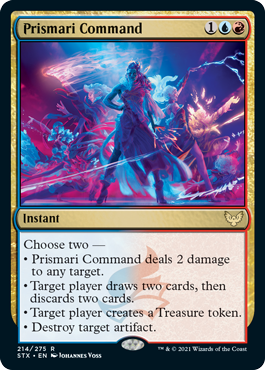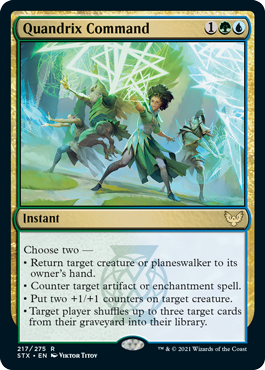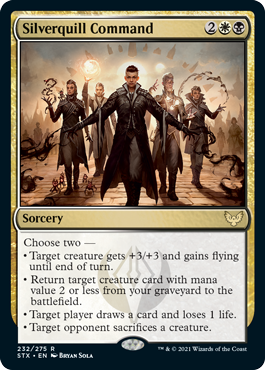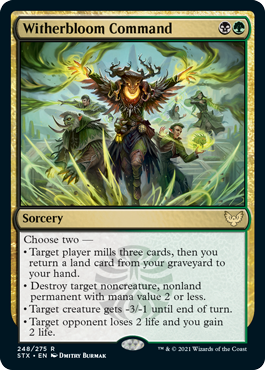 First, important note, converted mana cost is now "mana value." Okaaaaay.
Masterpieces return as cards from the Mystical Archive. This means they're only legal in STX Limited and whatever Constructed environment they're already in. However, unlike Masterpieces, you are guaranteed
one Mystical Archive card per draft and set booster, and three per collector booster.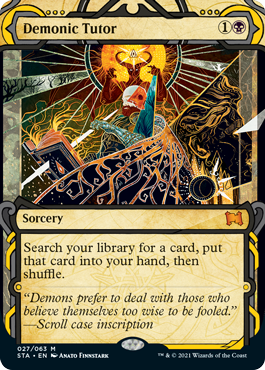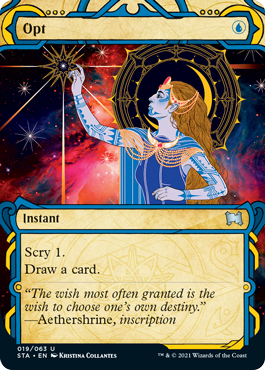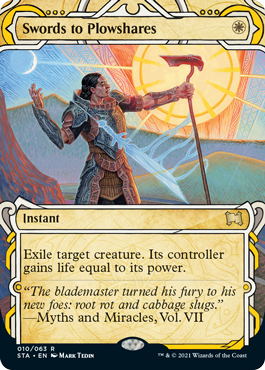 EDIT: Oh yeah, they're dropping the word library from "shuffle your library."
Quote from

There will be five Commander decks, one for each school. Commander (2021 Edition) features 81 new cards. Each deck will focus on the colors and themes of its associated college!

The decks are named:

Silverquill Statement

Prismari Performance

Witherbloom Witchcraft

Lorehold Legacies

Quantum Quandrix

We can't quite show you the face cards since they contain secrets about Strixhaven not quite ready for the outside world, but stay tuned! We'll be introducing you to the leaders of these decks come orientation day!

What we can tell you is that you'll notice some differences with the packaging for Commander decks starting with Strixhaven. As part of a larger push toward moving away from plastic packaging, Commander decks available through your local game store will use reduced plastic packaging—only the wrap around the cards themselves will be plastic (and we're working on updating that, too!). We'll share more as we get closer, but we're excited to roll out this updated packaging.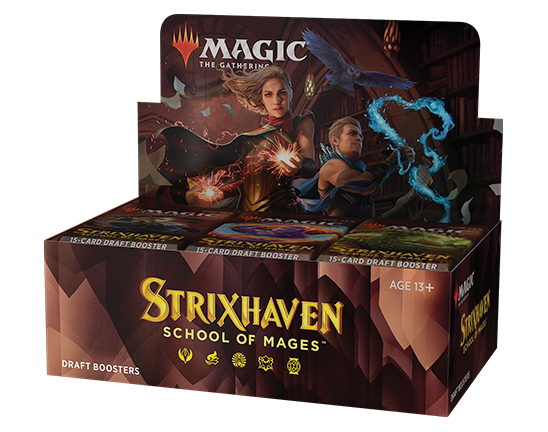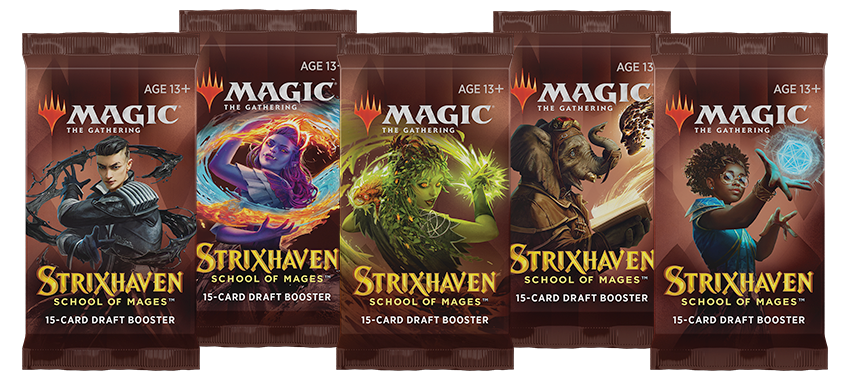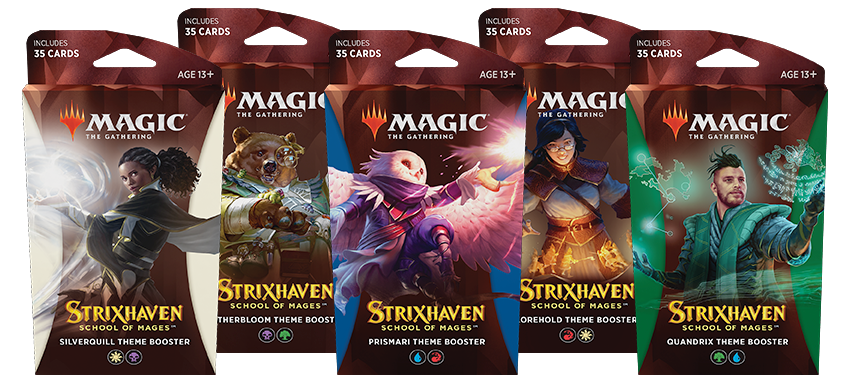 For more details, more art and the words "elder dragon,"
see here.
EDIT: As has been mentioned in this thread, the
Japanese-exclusive Mystical Archive cards show art based off traditional Japanese art pieces.
These will be available in Japanese draft and set boosters, and all collector boosters.