CatParty
The Black Swan of Trespass
Location:

New York City, NY

Join Date:

10/23/2012

Posts:

2,366

Member Details
There's also the YA novel Wizard's Hall from 1991, and Ursala K. Le Guin's Earthsea Series (first novel in 1968) features a school for wizards quite prominently. While certainly the Harry Potter association will invite comparisons, the fact is wizarding schools are their own trope outside of the HP license.
#BLM #DefundthePolice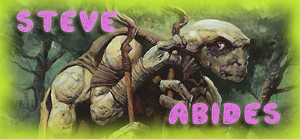 Draft my Old Border Nostalgia Cube! and/or The Little Pauper Cube That Could!
Modern:
Death & Taxes | RUG Delver