lookingupanddown
Spoiler Editor
Join Date:

6/20/2018

Posts:

1,866

Member Details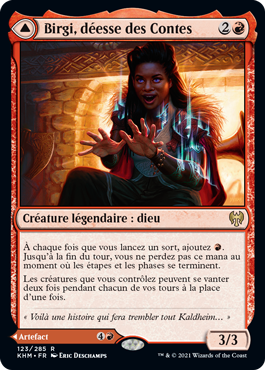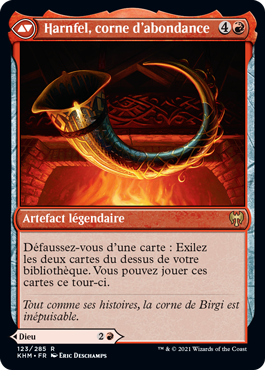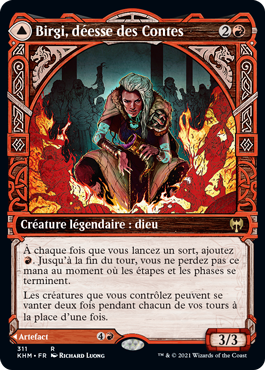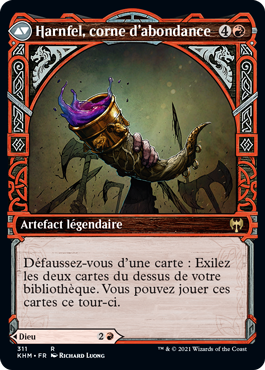 Birgi, God of Boasts
Legendary Creature - God
Every time you cast a spell, add . This mana doesn't empty as steps and phases end until end of turn.
You can boast your creatures twice each turn instead of once.
"This is a story that will shake all of Kaldheim..."
3/3
//
Harnfell, Horn of Plenty
Legendary Artifact
Discard a card: Exile the top two cards of your library. You may play those cards this turn.
Just like her stories, Birgi's horn is endless.
Either WotC screwed up big time, or Birgi is being slow-rolled.
The front is both a boast lord AND a Storm enabler, so you got that going for you, but it is three mana, so it's mostly the former and almost never the latter. That ability on the back allows for Red card draw, but doesn't actually fuel itself.
EDIT:
WotC DID screw up.
Here's Birgi, God of Boasts.
Source:
Metalorgie