lookingupanddown
Spoiler Editor
Join Date:

6/20/2018

Posts:

1,212

Member Details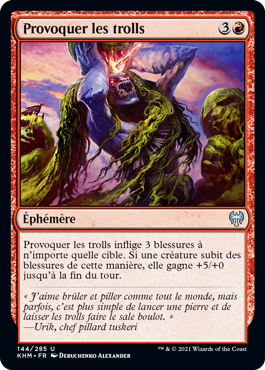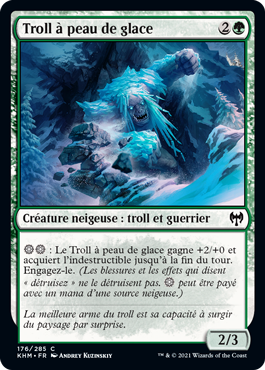 Taunt the Trolls
Instant
Taunt the Trolls deals 3 damage to any target. If a creature is dealt damage this way, it gets +5/+0 until the end of turn.
"I loot and burn like everyone else. But sometimes it's easier to throw a rock and let the trolls do the work."
—Urik, Tuskeri raid leader
Icehide Troll
Snow Creature - Troll Warrior
: Icehide Troll gets +2/+0 and gains indestructible until end of turn. Tap it.
Its best feature is its ability to leap out from the landscape in surprise.
2/3
Annoying the Trolls seems about as productive as annoying a Giant. Also, another snow creature.
Source:
Maxwell