lookingupanddown
Spoiler Editor
Join Date:

6/20/2018

Posts:

1,872

Member Details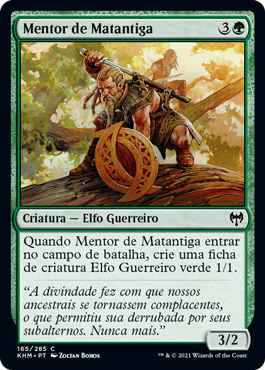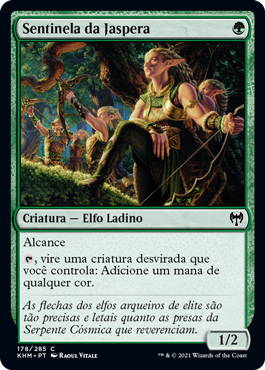 Matantiga Mentor
Creature - Elf Warrior
When Matantiga Mentor enters the battlefield, create a 1/1 Elf Warrior creature token.
"Divinity made our ancestors indulgent, what allowed their fall by their underlings. Never again."
3/2
Jasper Sentinel
Creature - Elf Rogue
Reach
, Tap an untapped creature you control: Add one mana of any color.
The arrows of the elven archers are as accurate and lethal as the fangs of the Cosmos Serpent they worship.
1/2
More Elf tokens, and more things to use Elf tokens with. What else were you expecting from Elf tribal?